The Ten Best Ocean Pools in Sydney
The best way to enjoy Sydney's beaches safe from rips and sharks.
New South Wales's first human-made ocean pool was the work of convicts. In 1819, Newcastle's Commandant Morisset decided he wanted his own private swimming spot. So, he ordered a bunch of resident prisoners to start digging and, after several months of hard labour, the Bogey Hole was created.
These days, over 100 ocean pools line the NSW — and Sydney is home to some of the most dramatic and fun among them. Unlike Morisset's private splash palace, all of them are used widely and (mostly0 freely by the public, and have become as much a part of Sydney's beach culture as the sand has. Here are ten places where you can swim some laps between the coast and the mighty Pacific, without the risk of rips (or sharks).
Sydneysiders on the northern beaches are currently under stay-at-home orders. For more information about the outbreak and current restrictions, head to NSW Health.

BRONTE BATHS
Opened in 1887, Bronte Baths is one of Sydney's oldest and most photographed pools. Its best known regular was Evelyn Whillier, who at 18 competed in the 1936 Berlin Olympics, and at 20 won gold in the 1938 British Empire Games. In the 1990s — in her late 70s — she'd head to Bronte at 5am every day to squeeze in a few kilometres. You'll meet all kinds of swimmers here — from similarly serious lappers to kids in floaties. There's ample room on the surrounding rocks for lazing about. It's also lit up after dark so consider a night swim on balmy evenings.

FAIRY BOWER POOL, MANLY
The enchanting, triangular Fairy Bower Pool was built by locals, for locals, in 1929. It's located alongside Marine Parade, between Manly and Fairy Bower beaches. Adding to the magic are sculptor Helen Leete's Oceanides (also known as the 'Manly Sea Nymphs'), two curving creatures on the pool's edge. When the surf's up, they look a bit like dancing aquatic spirits. Try taking a dip at sunrise or sunset for maximum effect.

MAHON POOL, MAROUBRA
Mahon Pool's intertidal position makes it subject to fierce doses of Pacific swell. Drop by when the water's high and the wind's a-blowing for the biggest waves and most adrenaline-fuelled fun (just be careful getting in and out). The pool lies at the northern end of Maroubra Beach. It's hard to spot from above, but make your way down the staircase from Marine Parade car park, and you'll soon spy it among exposed rocky outcrops.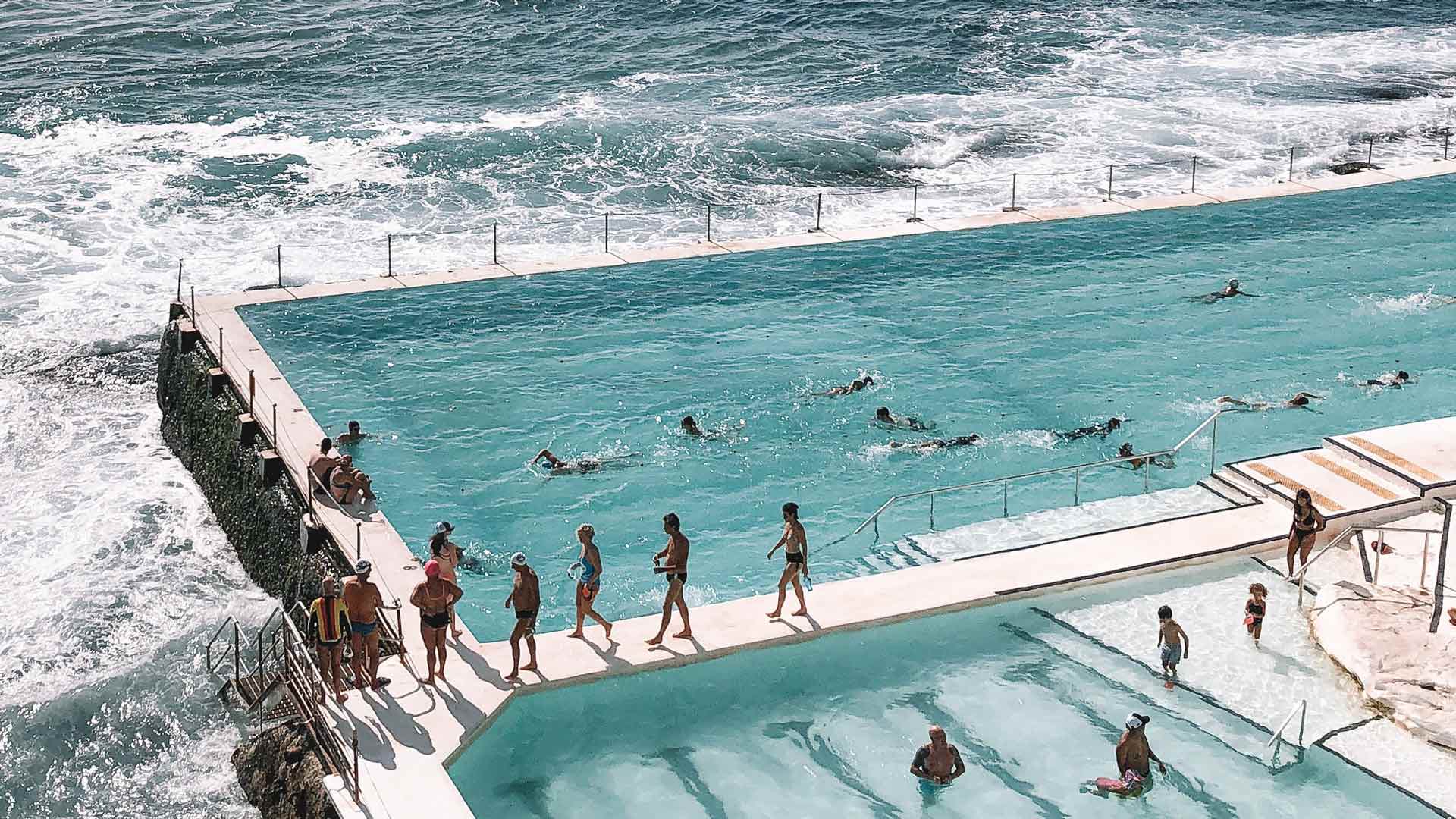 BONDI ICEBERGS
Members of Sydney's toughest swimming club, The Icebergs, have been proving their mettle here since 1929. To stay in the gang, you must meet every Sunday throughout winter and swim at least one lap of the pool, regardless of icy temperatures or inclement weather. If that sounds too traumatic for you, you can join the masses and stick to summer visits. One of the best equipped pools on the list, the Icebergs comes with a sauna, gym, masseuse, yoga lessons and cafe. Entry is $9.

BILGOLA ROCKPOOL
Bilgola Beach forms the floor of a steep coastal valley. It's one of the northern beaches' most secluded spots. For an adventurous walk in, take the South Bilgola Headland Walk, which starts at Newport Beach, winding its way through tea trees, bottlebrushes, paperbarks, casuarinas and cabbage tree palms. Alternatively, park just off The Serpentine. You'll find the eight-lane, 50-metre rockpool at the beach's southern end, affording spectacular views of the 60-metre-high Bilgola North Headland.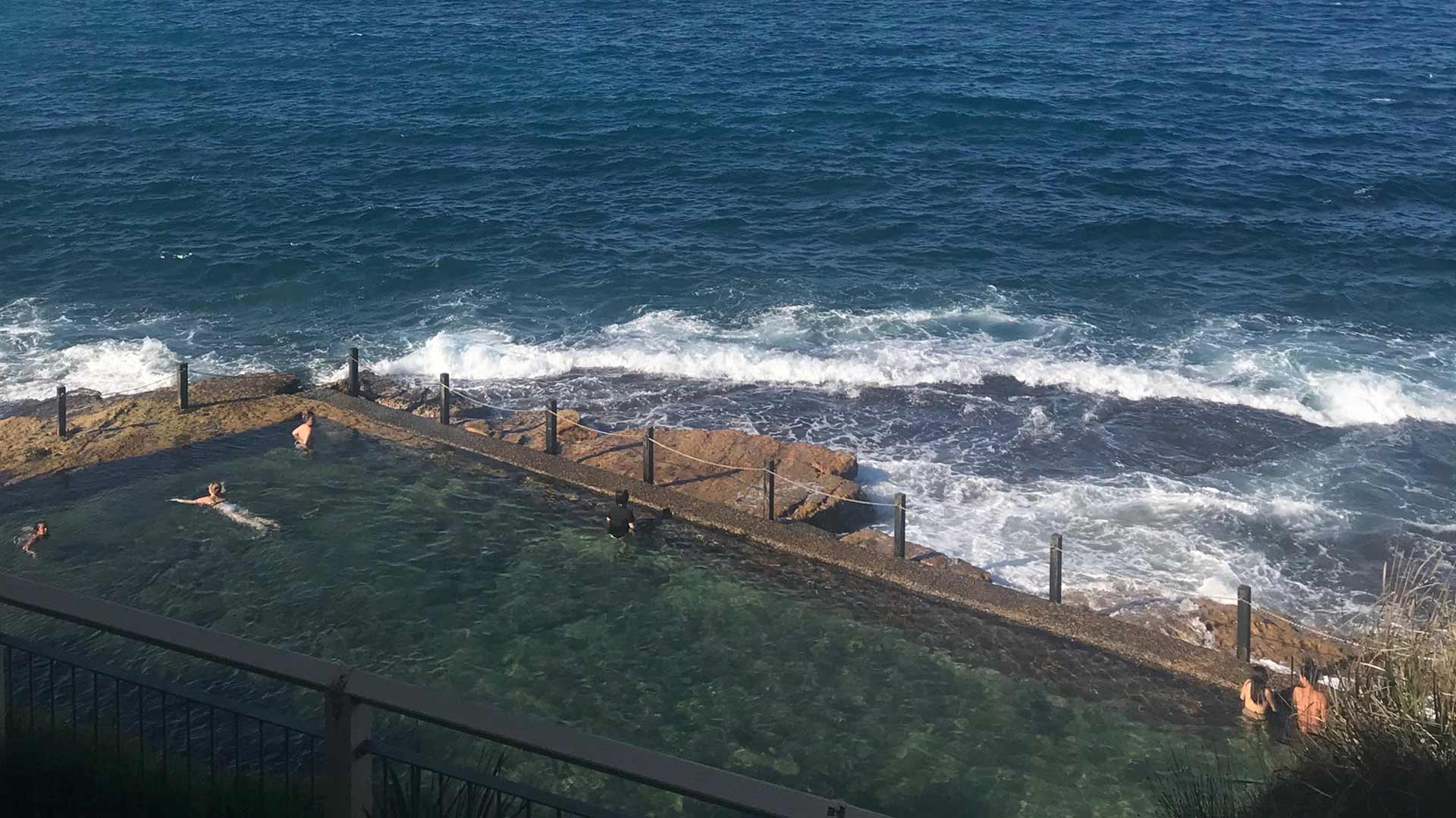 MCIVER'S BATHS, COOGEE
Boys, butt out. McIver's is the only coastal pool in Australia for ladies only. It's been that way since 1922, when the Randwick and Coogee Ladies Swimming Club took over the lease from the McIver family. In 93 years, nothing much has changed — the ocean views are still extraordinary and only women and children are allowed in. Entry is $2, to be paid to the baths' volunteers upon entry.

WYLIE'S BATHS, COOGEE
Found just south of McIver's Baths, Wylie's welcomes people of all genders. The 50-metre pool offers 180-degree panoramas of the ocean, including views of Wedding Cake Island (inspiration for Midnight Oil's instrumental rock hit of the same name). Like Bondi's Icebergs, Wylie's has all the facilities — from yoga lessons to massage sessions. Entry is $5.50. It's a great spot for a cool-off along the Bondi to Maroubra walk.

NORTH CURL CURL ROCKPOOL
Curl Curl's exposed, east-southeast position makes it one of Sydney's most exciting but dangerous beaches. The southerly swell surges in, driving waves to heights of 1.5 metres or more and powering hazardous rips. Lap up all the action from the safety of the North Curl Curl Rock Pool. Carved out in the mid-1930s, it has a natural floor and rocky platforms for sunbaking (slip, slop, slap, please). At high tide, access is only available via coastal walkway.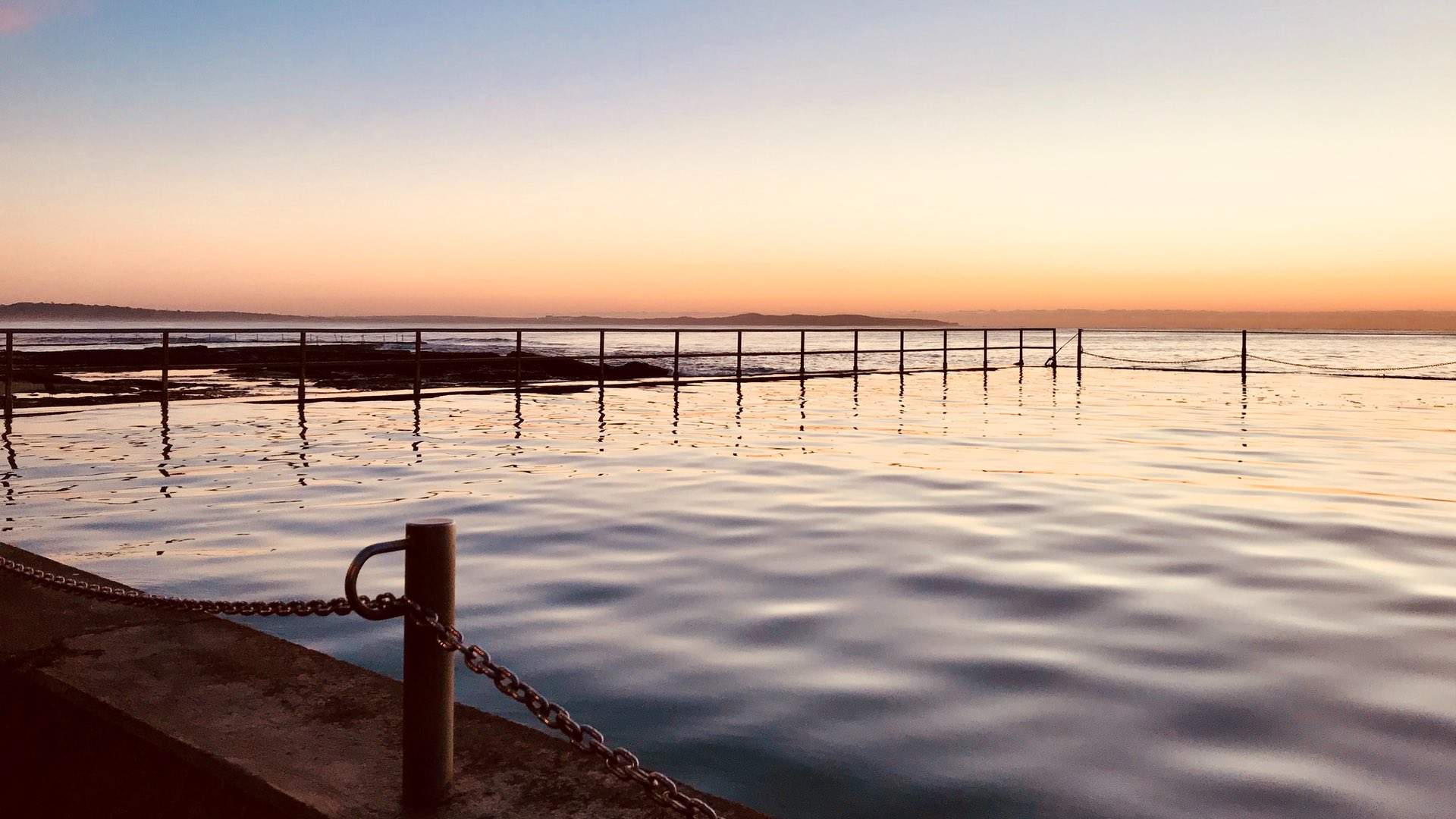 CRONULLA ROCK POOL
Cronulla's main ocean pool lies in the 300 metres of rocky platforms dividing South Cronulla Beach from North Cronulla. Opened in 1932, the pool first served as a training facility for local lifeguards. These days, it's still an optimum spot for lapping and/or casual dipping, offering vast, uninterrupted vistas over Bate Bay. The Council made some upgrades in 2016, adding handrails and stairs and non-slip surfaces.

MALABAR OCEAN POOL
For smaller crowds and a laidback, local feel, head to Malabar Ocean Pool. Created in the 1890s, it was closed down by the 1970s (as was surrounding Long Bay) due to pollution. But, in 1997, NSW Premier Bob Carr and the local MP pooled funds for a clean-up and re-vamp. These days, the water is crystal clear and the views dreamy, especially at dawn and dusk.

Image: Wylie's Baths via Destination NSW.