The 11 Best Books of 2020 to Read This Summer
Use your time off to get deep into the winner of this year's 2020 Miles Franklin Award or a gripping memoir on the dark reality of Silicon Valley.
The sun is shining, you're out of office is on and you've already spent a good amount of time curled up streaming TV shows. Now's the chance to catch up on your reading — so, find a shady spot on a beach, next to a pool or by a waterfall and start making your way through our favourite books of 2020. Even if the unexpected amount of time spent at home this year has provided you with ample reading opportunities, we're sure you'll find something on the list to fill your days. It's a mixed bag this year — we've been turning the pages of novels about First Nations languages, Nick Cave and bars in Spain. Some of them are hopeful, some are relatable and some are heartbreaking, which makes them perfect for mulling over during the holidays, and providing flavourful fodder for dinner conversations. Take your pick.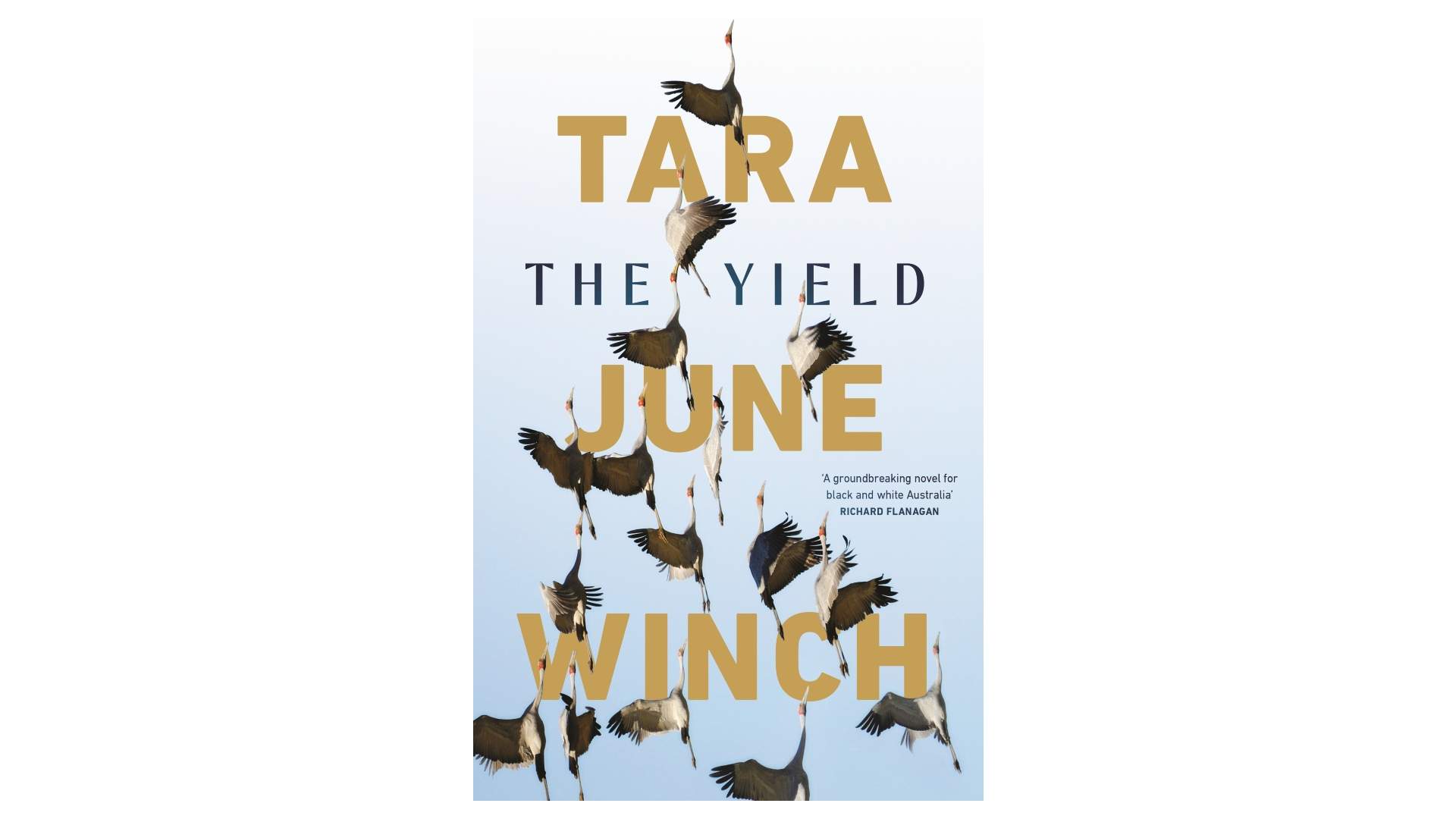 THE YIELD BY TARA JUNE WINCH
Awarded the 2020 Miles Franklin Literary Award, Tara June Winch's The Yield is a book at odds with itself. It's about language lost as much as it's a celebration of tongue; the beauty of the land, the blood in it and its unearthing; and a culture dispossessed as well as a homecoming. It's about both Indigenous and colonial Australia. A connection to — and raw look at — Ngurambang/Country. When August returns home after her grandfather's death, she learns that the land she grew up on is being repossessed by a mining company. What ensues is a reaping of time, secrets, storytelling and blood. Split into three interlinking narratives — Albert 'Poppy' Gondiwindi and his passing on of his language, the Reverend's tales of starting a mission in Massacre Plains and August's quest to save her ancestors' land — it shows how tied Australia's future is to its past. The Yield is stunningly astute. It's a book worthy of attention; worthy to be placed on every Australian bookshelf. It rips at your heart, but also sings of hope.
Cordelia Williamson, Branded Content Producer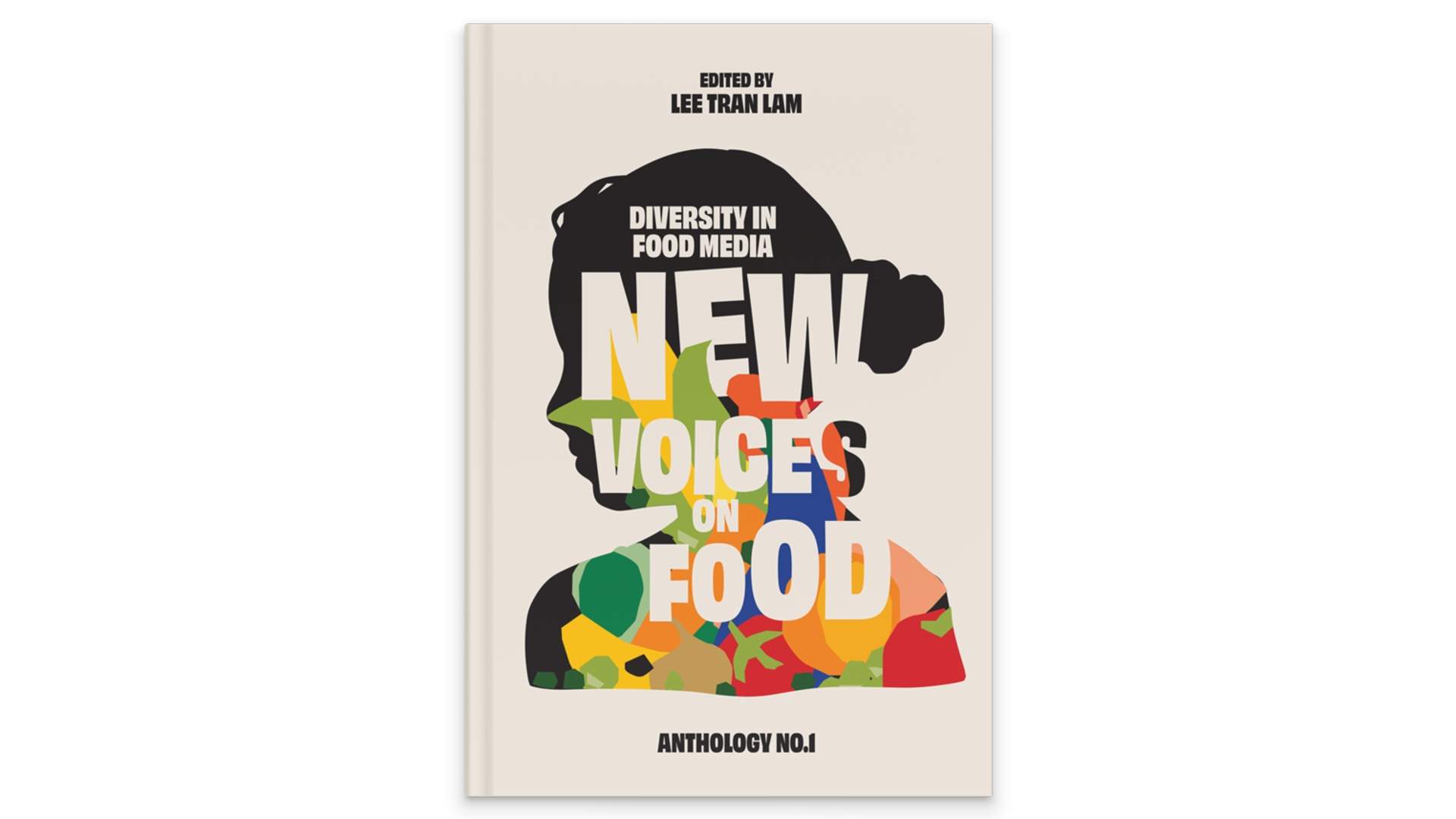 NEW VOICES ON FOOD
A timely and personal look at how we connect through food, New Voices on Food makes room for a diverse collection of voices. Edited by writer, radio presenter and Sydney gem Lee Tran Lam, New Voices on Food is the first edition of a community-oriented anthology that offers new perspectives on our collective love of food. After taking public submissions back in August, the book showcases stories of individuals from underrepresented communities and celebrates the power of diversity. Contributions come in the form of written word, comics, photo essays and sketches. Each piece exudes a deep connection with food and its relationship with family, identity, memory and our tastebuds. Together, the stories demonstrate the importance of difference and promote what will hopefully be a more diverse future culinary landscape.
Ben Hansen, Staff Writer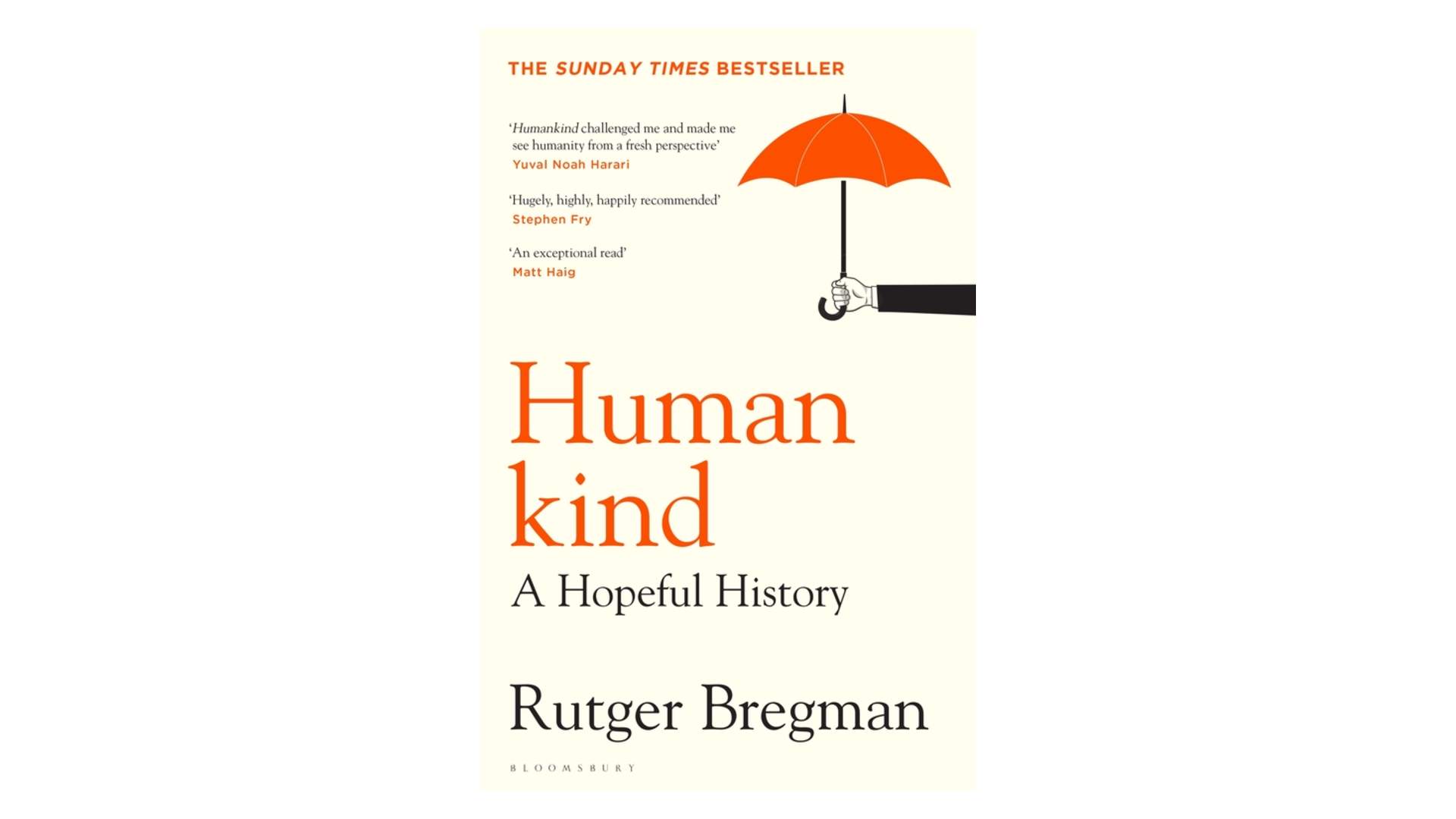 HUMANKIND: A HOPEFUL HISTORY BY RUTGER BREGMAN
If you hand-counted all the good things that happened in 2020, you would probably struggle to make it past your pinky finger. "Not me," you say? Good on you — go buy a yacht or something. If that statement is accurate, read on — literally. Danish author and historian Rutger Bregman has offered up his latest enlightening view on the world, and it's the most uplifting read you'll come across this year. Humankind: A Hopeful History argues against 'veneer theory': the idea that human compassion is cosmetic, and that underneath our thin layer of kindness lies our true, savage, violent and uncaring selves.
Bregman uses the Lord of The Flies scenario as a common anecdote throughout the book, backed up with real-world social experiments that show just how horrible us humans are. But the historian in Bregman digs deeper, a lot deeper, and discovers that most of these 'scientific' social experiments were fuelled by ambition, hypocrisy and self-fulfilling prophecies. It's so satisfying to read through a criminologist's pessimistic magnum opus and have Bregman break it like a matchstick. The book leaves you feeling lighter — it's an absolute joy.
Reuben Gibbes, Video Producer

KOKOMO BY VICTORIA HANNAN
You've probably seen Victoria Hannan's Kokomo in someone's hands on the tram, at the beach or at your local cafe; it's been receiving a bit of traction since its publication in July this year. Set in Melbourne, Kokomo feels familiar. Like Helen Garner's Monkey Grip but without the heroin, it celebrates the city and its ordinariness. In this way, it is far from the tropical paradise of the eponymous song by The Beach Boys. But, at its heart, Kokomo is about relationships and the building and tumbling of them. Mina, living her so-called best life in London, gets a call from her best friend Kira. Mina's mother has left the house — something she hasn't done in 12 years. Wanting answers, Mina returns to Melbourne and, after wading through her past, gets them. Hannan's tender storytelling drives her debut novel, with moments of heartbreak and hilarity and all shades in between.
Cordelia Williamson, Branded Content Producer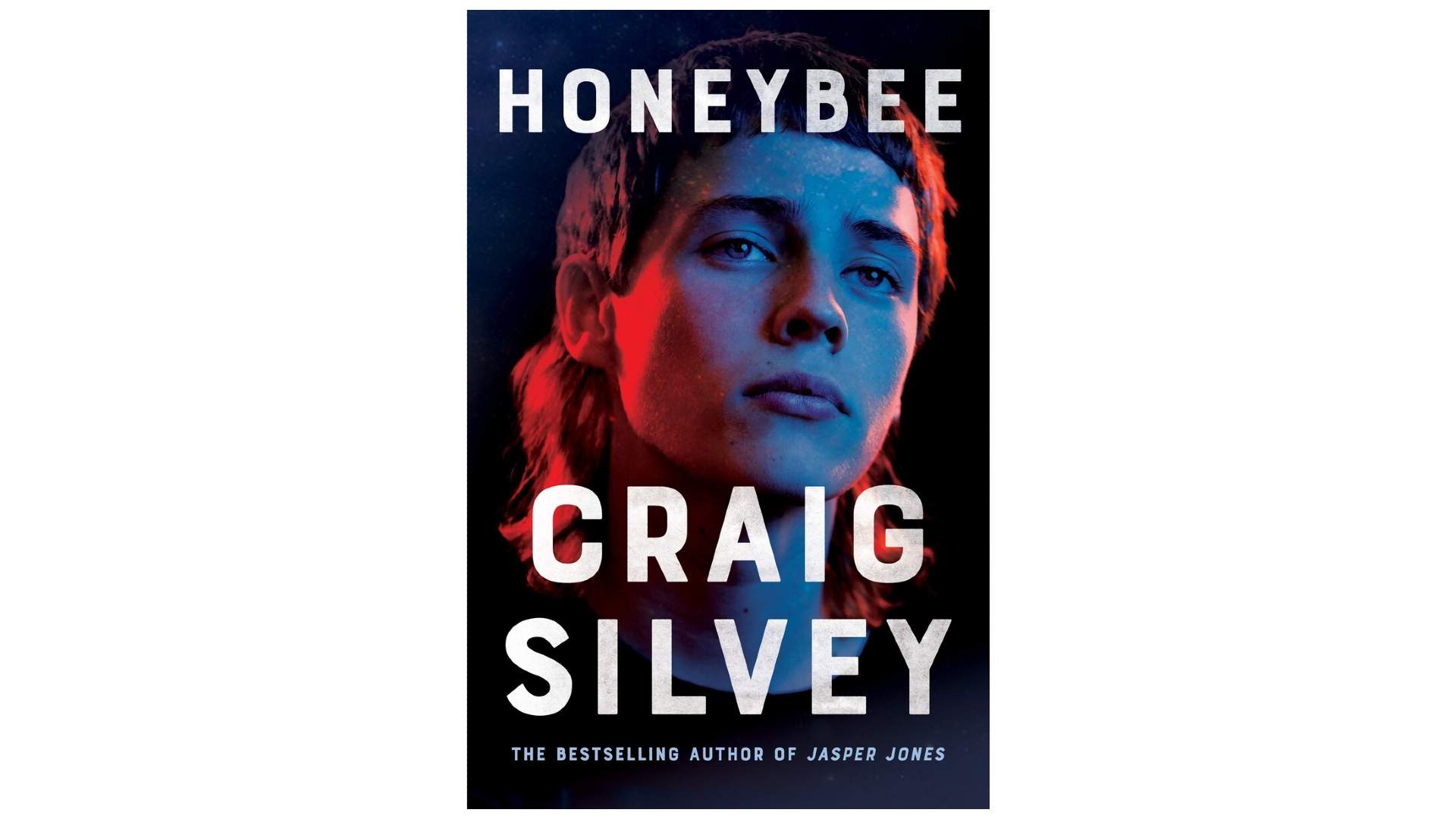 HONEYBEE BY CRAIG SILVEY
Craig Silvey established himself as a force to be reckoned with in Australian literature with Rhubarb before following it up with the exquisite Jasper Jones. This year, he returned with another tour de force coming-of-age story. Set in Perth, Honeybee opens with its protagonist, Sam, leaning over the side of a bridge ready to jump. Sam is a transgender teenager and is struggling with self-hatred and the ill-treatment of others. Sam is confused and devastated. As it happens, an elderly man named Vic is also out on the ledge, and that chance meeting changes the trajectory of both of their lives forever. At times heart-breaking, tender, wild and woolly, funny and outrageous, this book is brimming over with luminous language and characters that burrow their way into your heart and stick with you. Your heart breaks repeatedly for Sam on such a difficult journey to find self-acceptance, self-love and to accept love; and ultimately this becomes a heart-warming story of becoming.
Susi Reed, Business Development Director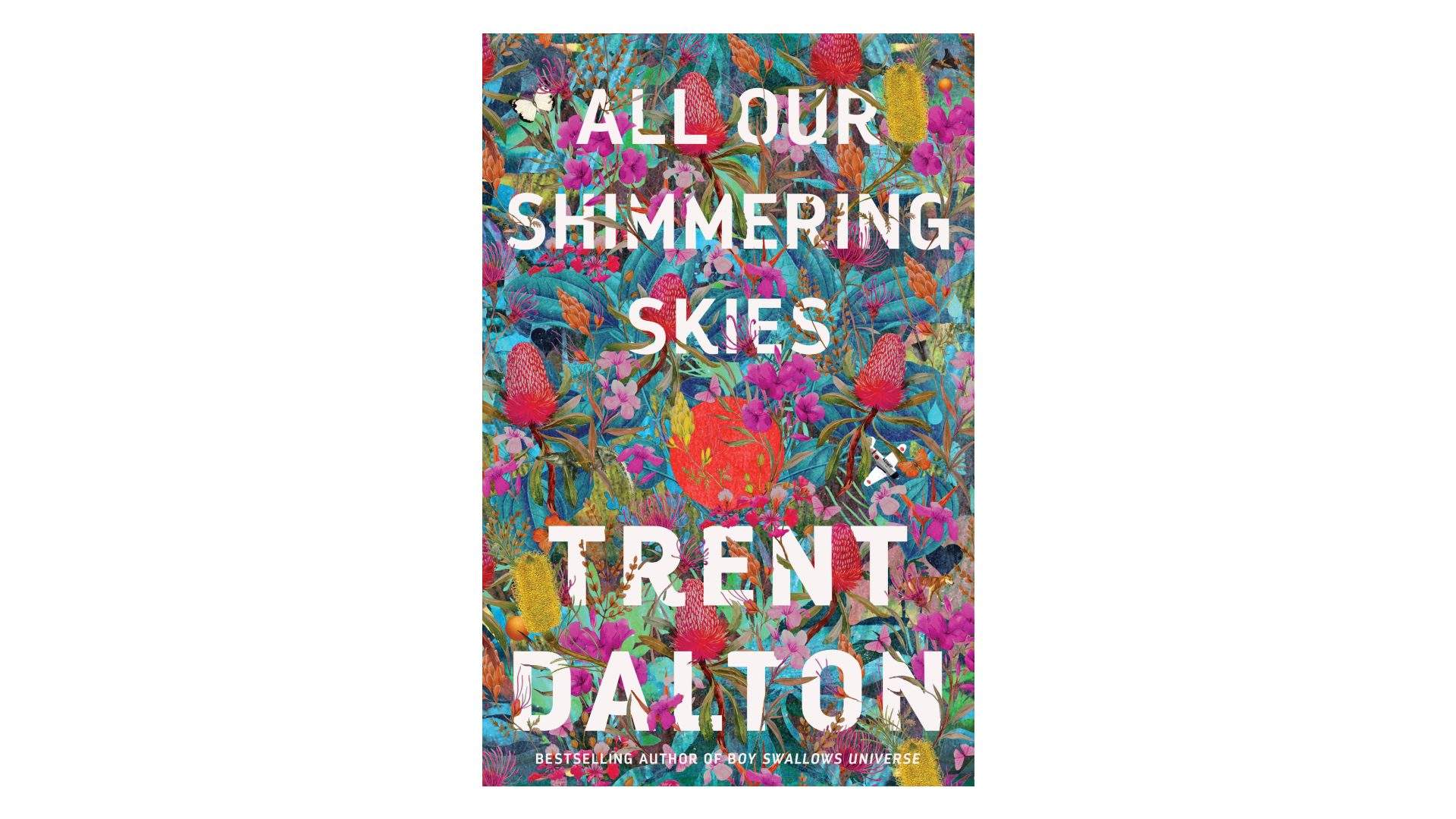 ALL OUR SHIMMERING SKIES BY TRENT DALTON
In his award-winning debut novel Boy Swallows Universe, Trent Dalton shows you the gritty underbelly of 80s Brisbane through the eyes of 12-year-old Eli Bell. In his second novel All Our Shimming Skies, the gravedigger's daughter Molly Hook takes you on a journey through outback Northern Territory in 1942. Both novels have an undeniably dark undercurrent, with war, death and domestic violence setting the scene for Molly's adventure, but they both have an air of magic. Stone hearts, gifts from the sky and 'sorcerer' Longcoat Bob all buoy Molly and her companions, sharp-tongued aspiring actress Greta and fallen Japanese fighter pilot Yukio, as they navigate greed, grief and can after can of Campbell's Condensed Oxtail Soup on their journey. All Our Shimmering Skies is a dreamlike coming-of-age novel, following Molly on her quest to find buried treasures and secrets alike. It's a novel that'll captivate you with descriptions of big fat orange caterpillars and storms that shake pennies from the clouds, and have you booking in a road trip to explore Australia for yourself.
Samantha Teague, Editor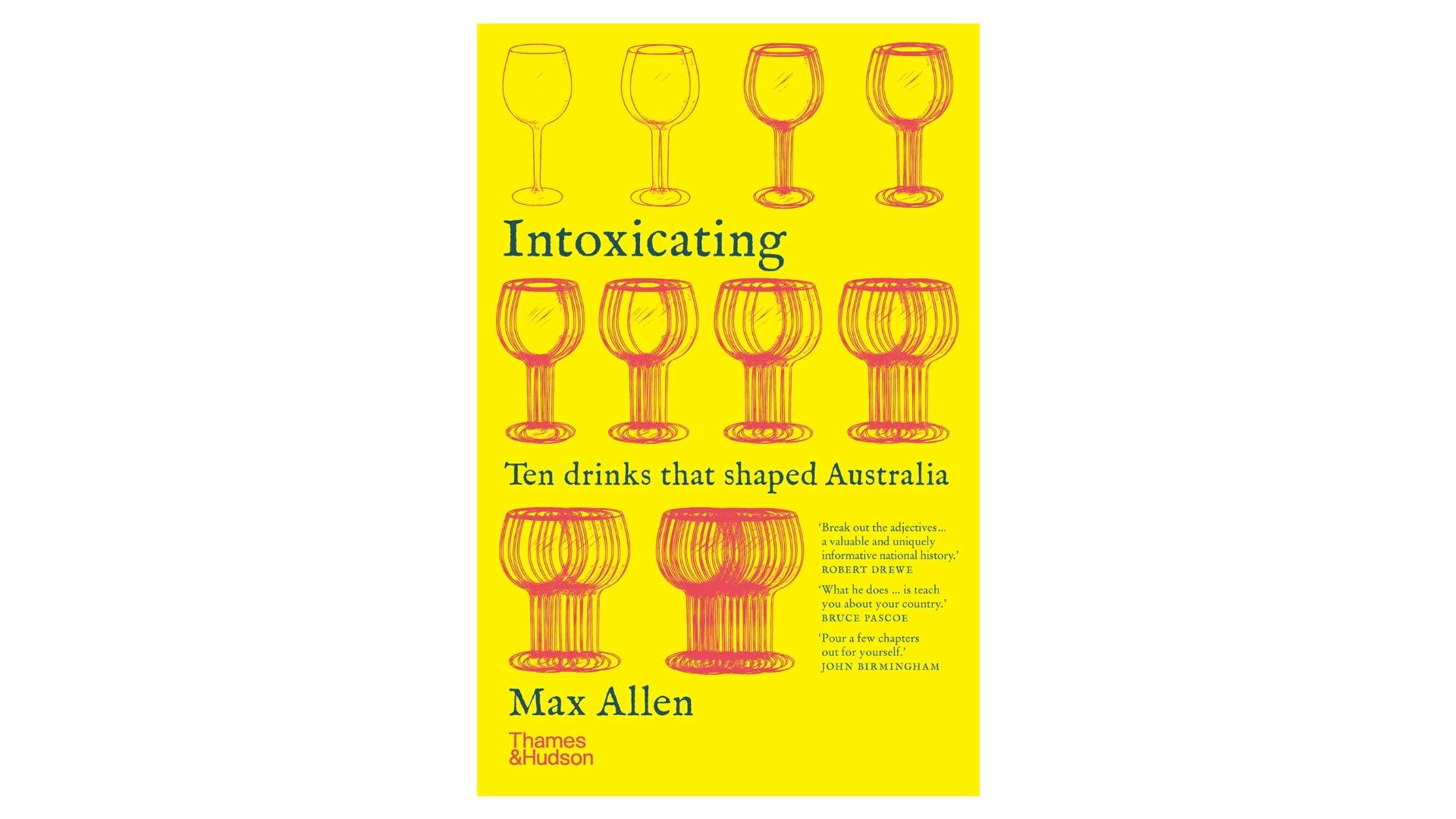 INTOXICATING: TEN DRINKS THAT SHAPED AUSTRALIA BY MAX ALLEN
In his latest treatise on the history of booze in Australia, lauded wine writer Max Allen describes his experience eating an apple from a 180-year-old tree in southern NSW: "It was a ravishing, moving experience: I felt for a moment as though I was travelling through time and space, from now, back through colonial Australia, all the way to Elizabethan England." The same could be said of his book. Intoxicating: Ten Drinks That Shaped Australia takes you on a journey, from gum trees on the edge of a boggy Tasmanian frost plain to the Victoria Bitter brewery in inner city Melbourne; from a Port Phillip Bay shipwreck in 1841 to a natural Margaret River vineyard in 2019. It's a history lesson — an engaging one, told by a teacher that's charming, witty and honest — a recipe book and social critique all in one. And it touches on an important not-oft-discussed topic: pre-colonial Indigenous-made alcohol and the myth of a 'dry continent'. It's a read best paired with a home-brewed peach cyder — and followed up with Bruce Pascoe's groundbreaking Aboriginal agriculture deep-dive Dark Emu.
Samantha Teague, Editor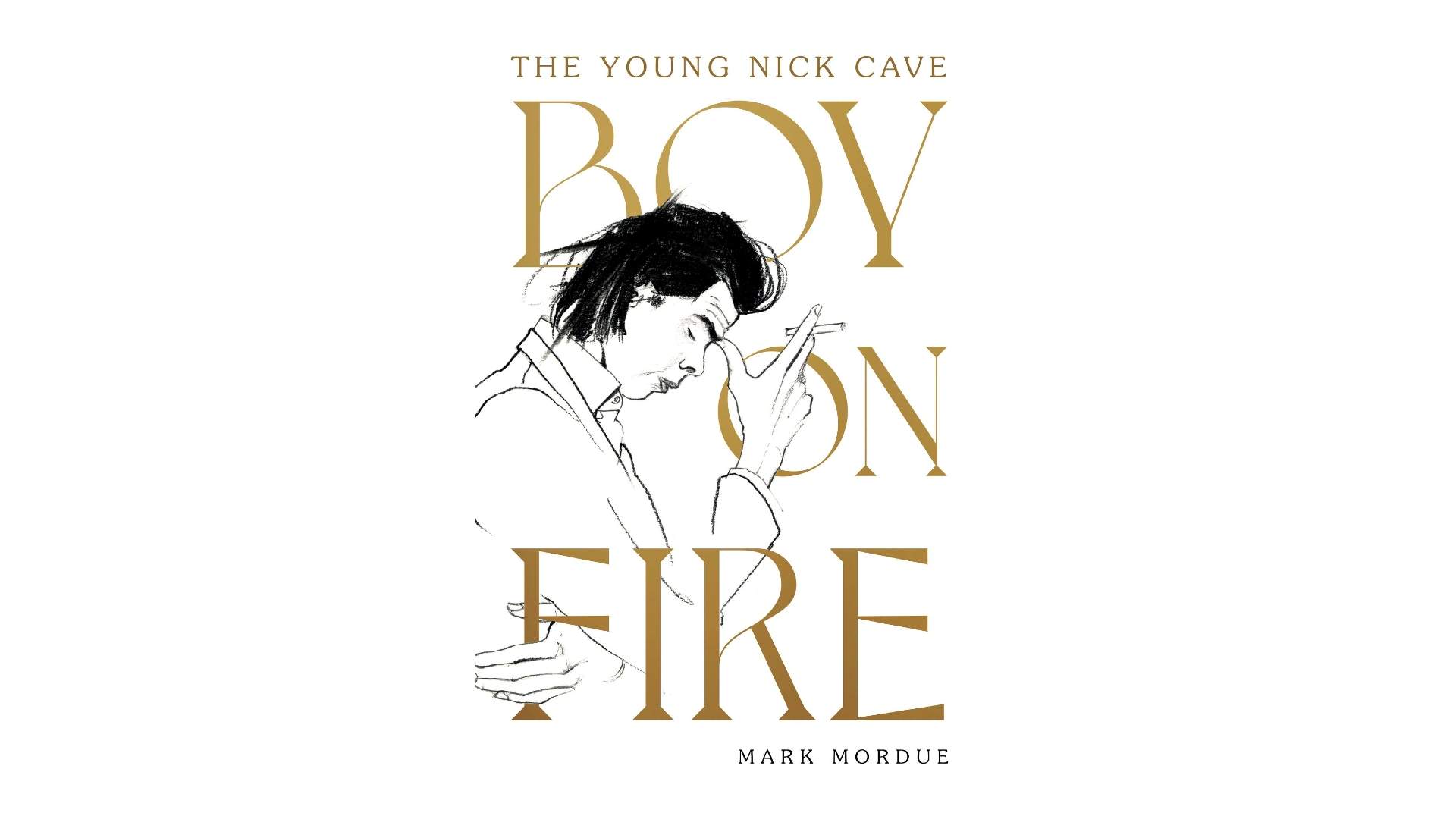 BOY ON FIRE: THE YOUNG NICK CAVE BY MARK MORDUE
Mark Mordue's Boy on Fire: The Young Nick Cave offers an enthralling glimpse into the formative years of the mysterious dark prince of Australian music. It's a personal peek under the hood of Nick Cave, a gripping bildungsroman and a looking glass to the wild Melbourne post-punk scene of the 70s and early 80s. If you're a Cave fan, yes, this is probably more than enough for you to run and grab a copy, but the biography goes far beyond the skimming of surfaces. Boy on Fire is the making of ten years of interviews between Mordue and Cave, as well as a revolving cast of characters from Cave's early days and those close to the enigmatic artist, including Cave's late mother Dawn, boyhood mates from Wangaratta and members of The Birthday Party. Mordue's prose is worthy of its subject; it is at once poetic and gritty, humorous and heartfelt, painting a portrait of an uncompromising, ambitious and, at times, erratic musician who came from rural Victoria to take on the world.
Ben Hansen, Staff Writer and Cordelia Williamson, Branded Content Producer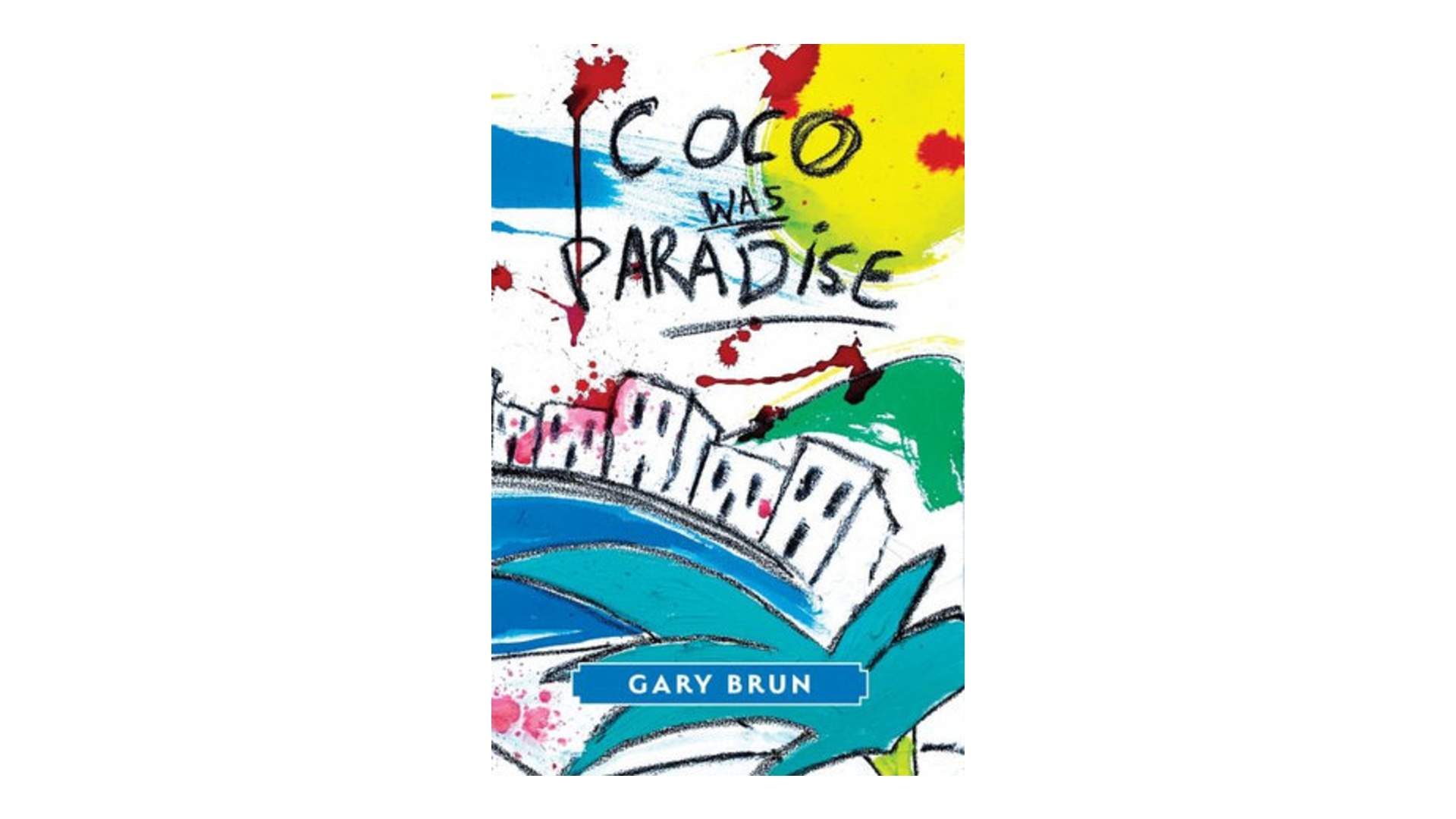 COCO WAS PARADISE BY GARY BRUN
Coco Was Paradise is Gary Brun's debut novel, which is surprising because it reads as if he's been writing for decades. It's a boozy, sun-drenched fable of lust, jealousy, romance and madness — a tale that could have only been set in Spain. 23-year-old Arthur Washington travels to San Sebastián in an effort to escape the rut of his inner city Sydney life. He spends a night on a stolen yacht with a mystifying woman who goes by the name of Coco. Then, after a month-long coma, Arthur wakes up in hospital before being told he had fallen off a cliff. Did he fall? Or was he pushed? Coco Was Paradise is a sensory journey. Brun seems to have drunk in every bar and visited every cultural monument in Spain in the way he writes with such accurate detail. It's the perfect summer read that will leave you with a tan and a hangover.
Reuben Gibbes, Video Producer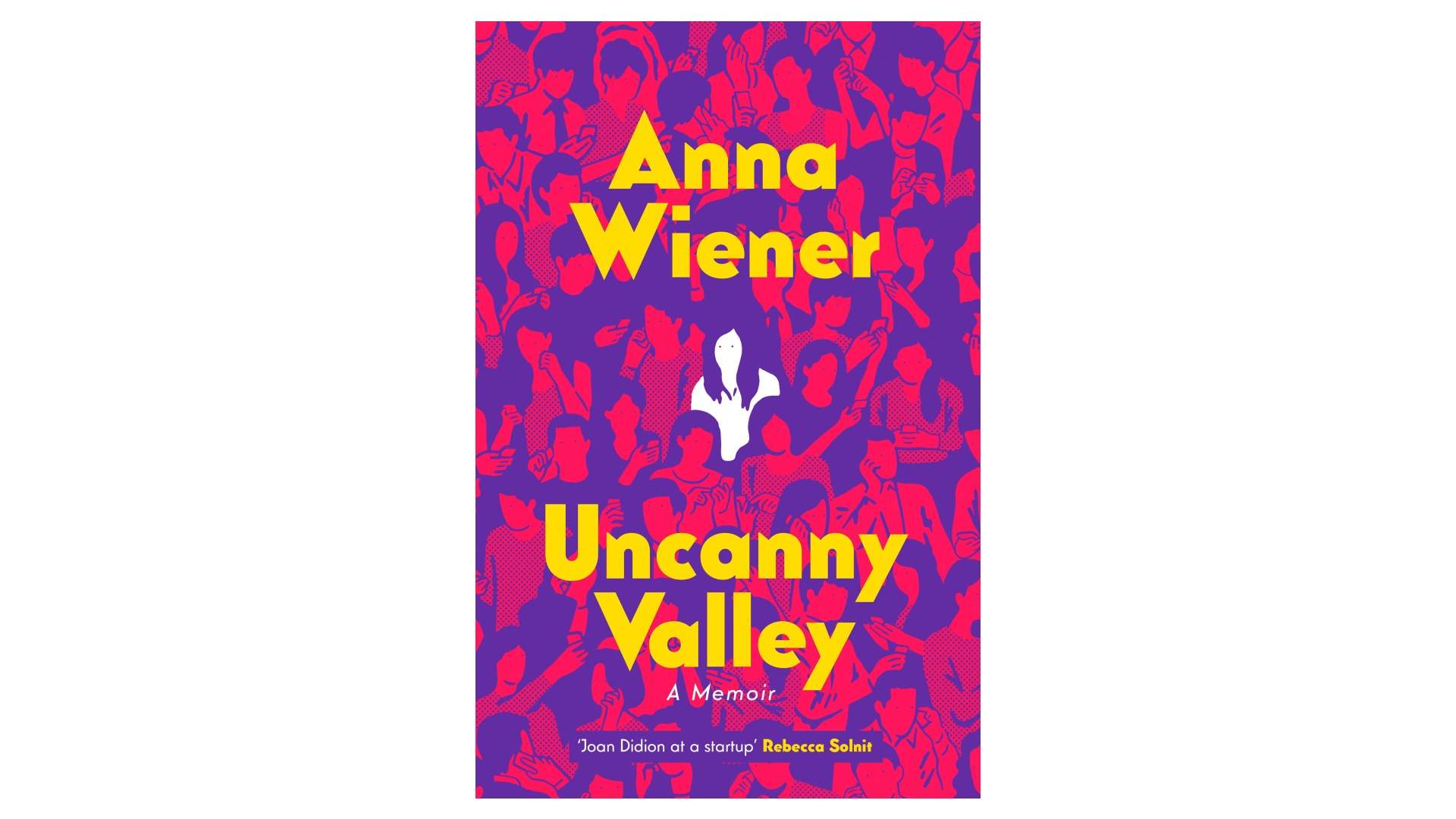 UNCANNY VALLEY BY ANNA WIENER
'Doomscrolling' may be Macquarie Dictionary's word of the year, but writer Anna Wiener will tell you the act of endlessly refreshing the news on your phone is entirely by design. This won't be surprising to anyone who watched The Social Dilemma on Netflix this year (or, let's face it, to any consumer of media), but what might pique your interest is just how toxic the workplace culture is and was at many of the Silicon Valley companies responsible for our daily addictions. Casual sexism? Check. Harassment? Check. Excessive surveillance? You name it. Uncanny Valley is Wiener's memoir of her time at unnamed tech start-ups, but really it's a reality check for all of us to take off the company-branded t-shirts and start tapping into what we're really supporting with every mindless scroll.
Emma Joyce, Branded Content Editor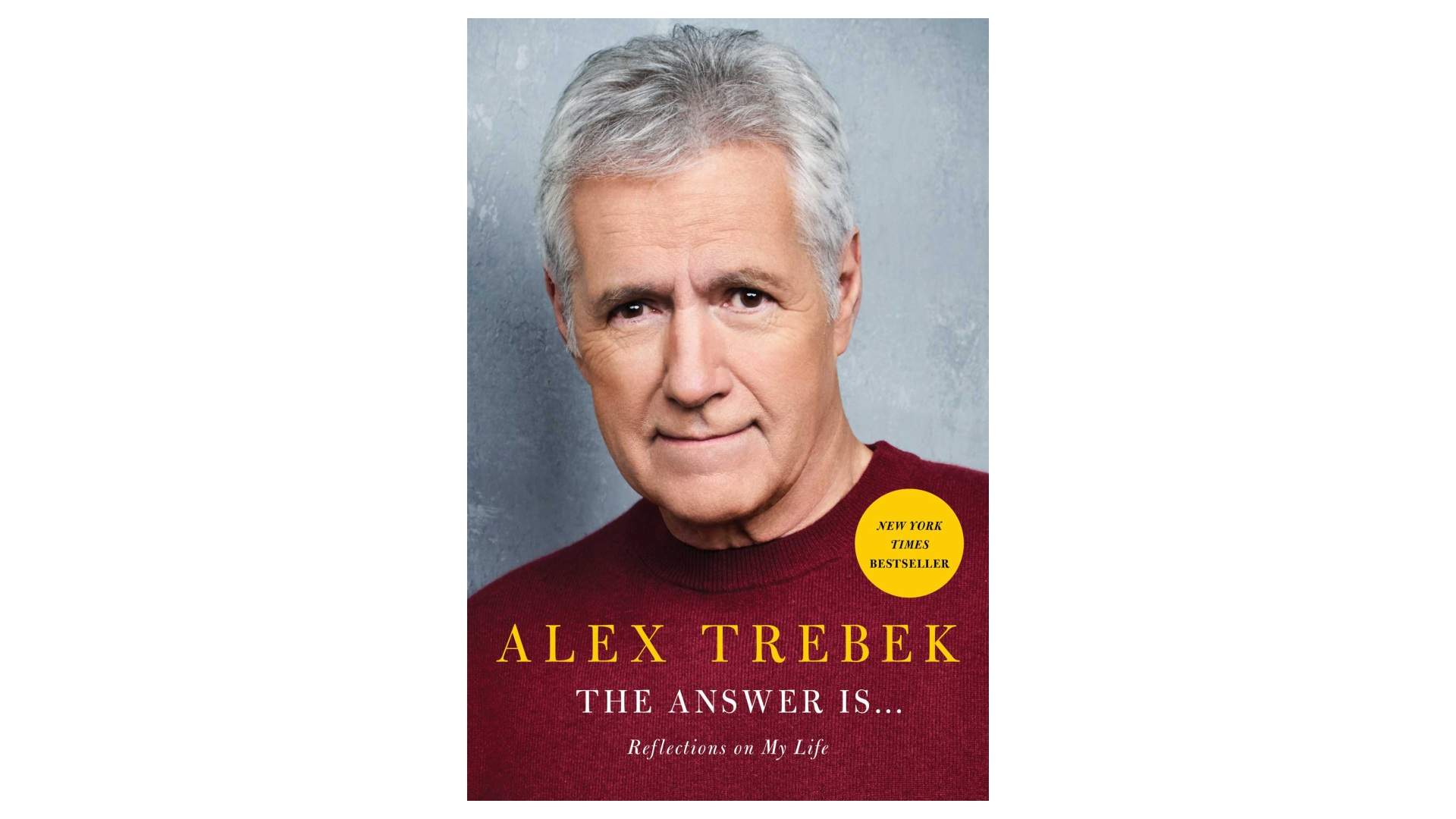 THE ANSWER IS... BY ALEX TREBEK
There are many reasons to watch Jeopardy!, the long-running TV quiz show that has been on the air in the US in its current form since 1984. Alex Trebek and his love of knowledge are chief among them, though. Yes, it's fun to play along and to see contestants notch up big wins. But none of that would strike such a chord if Trebek wasn't so passionate and dedicated to the cause — even when he's getting a little sassy with the competitors. In a book that's been decades in the making, The Answer Is… By Alex Trebek sees the beloved host reflect upon his life and career across a series of vignettes, touching upon everything from the moustache that earned so much attention when he shaved it off to Will Ferrell's famed Saturday Night Live impersonations. Backstage stories abound, of course, which are catnip for longterm Jeopardy! fans; however it's Trebek's willingness to get personal that unsurprisingly resonates. The candid memoir hit bookstores earlier this year before the television icon died from pancreatic cancer in early November, but it was always going to be a witty, engaging and moving read. And, a definite Jeopardy! clue one day, too.
Sarah Ward, Weekend Editor
Introducing Concrete Playground Trips
Book unique getaways and adventures dreamed up by our editors