TRAVEL & LEISURE
Five Outrageously Luxe Australian Getaways for When You Really Want to Treat Yourself
Comfy beds, outdoor baths and spa treatments all set in some of Australia's most secluded and stunning spots.
Five Outrageously Luxe Australian Getaways for When You Really Want to Treat Yourself
Comfy beds, outdoor baths and spa treatments all set in some of Australia's most secluded and stunning spots.
---
in partnership with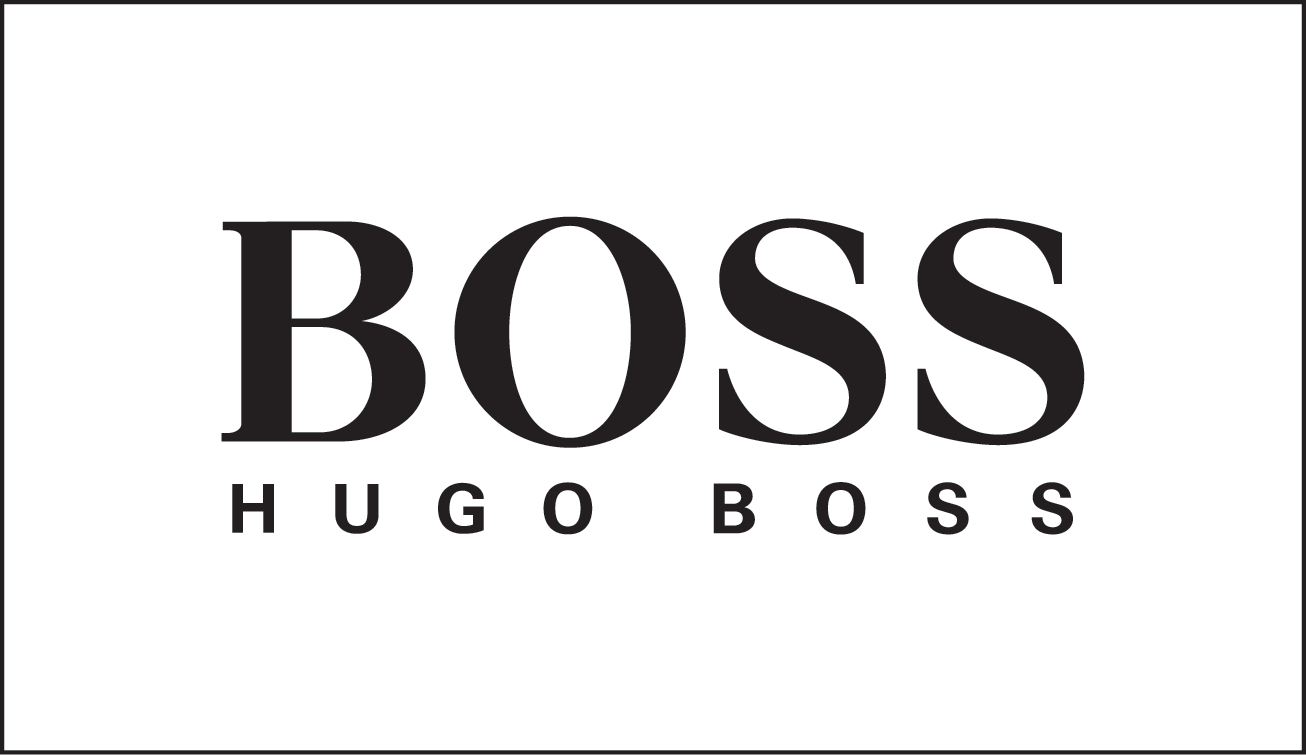 As a kid, your idea of the perfect getaway probably would have included only a few simple things, like proximity to the closest milk bar and easy access to the nearest beach or lake. But as you've matured, so have your tastes and expectations. Now you want only the best, don't you?
Luckily, Australia has no shortage of lavish retreats to discover in every corner of the country. From safari-style glamping along Western Australia's vibrant Ningaloo Reef to a rugged private island off the Tasmanian coast, if you're willing to split with some of your savings, you can seriously treat yourself (and see some of Australia's most stunning scenes at the same time). With that in mind, we've teamed up with Hugo Boss to hunt down five luxury locations that will have you refreshed and rejuvenated — much like its newest fragrance, BOSS BOTTLED Infinite eau de parfum. Everyone deserves a little five-star escape every now and then.

SAL SALIS NINGALOO REEF SAFARI CAMP, WA
Hidden between sand dunes in the Cape Range National Park, Sal Salis is a beachside eco safari camp like no other. The 16 luxury wilderness tents take glamping to a whole new level, with breezy openair bathrooms, handmade timber beds and absolutely unbeatable views of the Indian Ocean, which is conveniently located only a few steps away from your sleeping quarters. Outdoor activities are aplenty, though swimming with whale sharks, manta rays and dolphins would certainly be the first ones on our list. The main lodge also offers the perfect place to unwind with fantastic regional wines, WA seafood, and a rustic wooden outdoor deck that offers the ultimate vantage point to see the Milky Way in all its glory.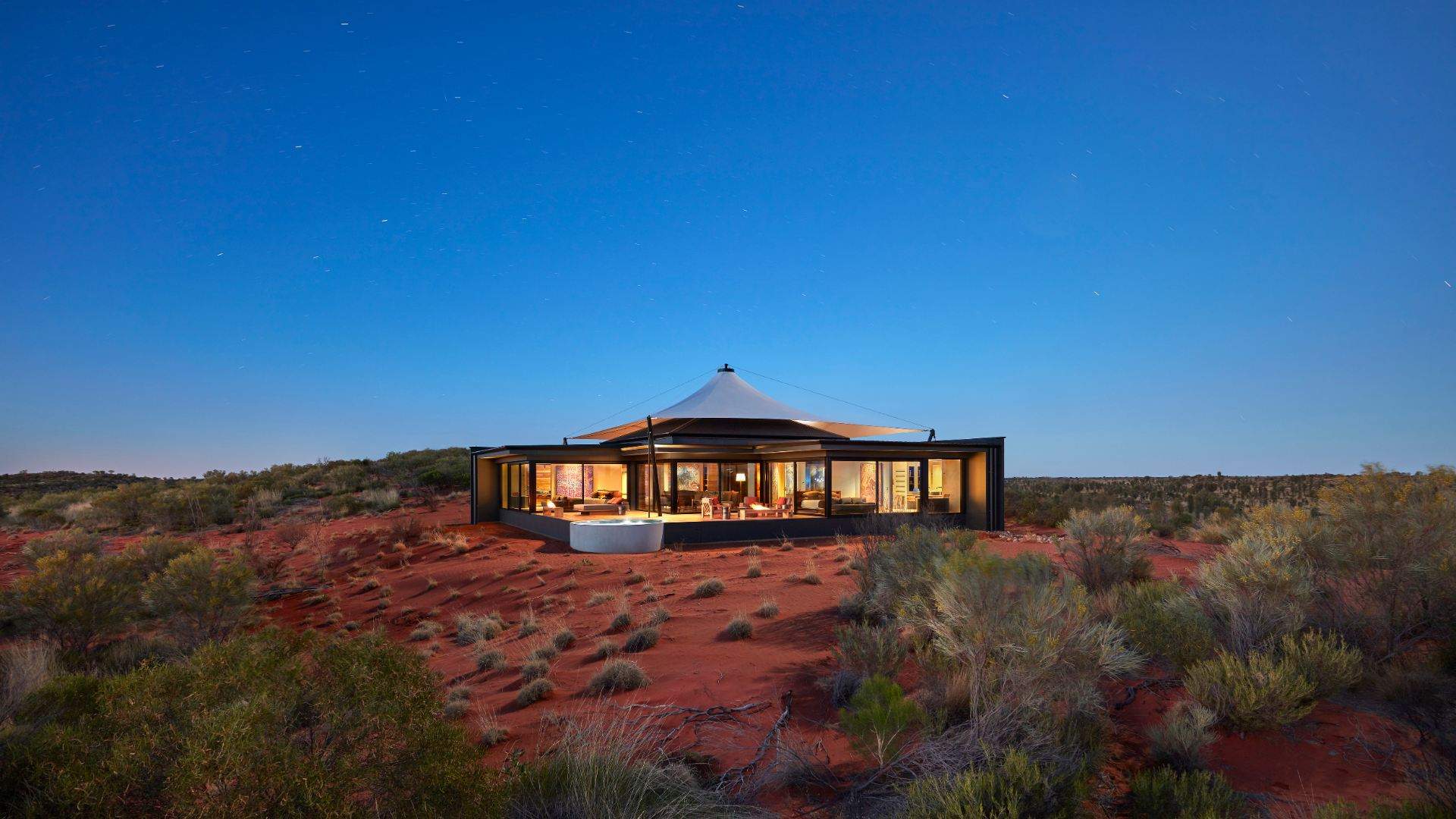 LONGITUDE 131, YULARA, NT
No matter where you're standing, the mammoth form of Uluru is always an incredible sight to behold. But some vantage points are better than others — and if we had to pick, we'd say Longitude 131 has the best. Luxury tents (if you can even call them that) sprawl across the red desert in the shadow of the ancient Kata Tjuṯa. Every one comes with indulgent elements like floor-to-ceiling windows, soft daybeds and a coffee machine — not to mention the free-standing tubs that we would definitely try to take home with us if it was remotely possible. The best part? There are no televisions and no radios, so you'll be in complete quiet and solitude.

SATELLITE ISLAND, TASMANIA
If you've ever read Journey to the End of the Earth and thought 'that sounds like fun' then you're going to love Satellite Island. Lined with rugged cliffs that dip into clear blue waters and teeming with native wildlife, the 34-hectare land mass is located along the southeastern coast of Tasmania in the D'Entrecasteaux Channel and is only accessible by private boat. Whether you're catching your own fish off of the island's single jetty, foraging for ingredients in the veggie patch or learning how to shuck your own oysters, you'll probably try to set up a makeshift cabin so you never have to leave this tranquil paradise.


JACKALOPE, MORNINGTON PENINSULA, VICTORIA
Situated in the heart of the Mornington Peninsula wine region, Jackalope Hotel has raised the bar for luxury retreats in the area. The first thing that greets you on arrival is a grandiose seven-metre-tall sculpture of a Jackalope — the mythical horned rabbit after which the surrealist hotel is named — and things only get more extravagant from there. From the 30-metre-long infinity pool with lush vineyard views to the hotel's extensive art collection, opulent spa and two top-quality restaurants, you won't have to leave the grounds if you don't want to.

CAPELLA LODGE, LORD HOWE ISLAND
Operating for over a decade now, Capella Lodge is one of Australia's most well-known hotels — and, thanks to a cheeky $4 million makeover last year, it's also one of the country's most lavish. Visitors are treated to inspiring views of the island's twin peaks, Mount Gower and Lidgbird, as well as the world's southernmost coral reef in the Pacific Ocean. The beach is only a stone's throw away when you feel like a swim, though the plunge pool is just as refreshing. Plus, you can do this epic hike and then head straight to the spa for a hot stone massage that'll have you feeling stress-free for weeks.

Hitting that work-life balance is hard. But shutting your laptop, splashing on the new BOSS BOTTLED Infinite and getting out in nature will help you seize the day and live your best life.
Top image: Longitude 131.
Published on May 22, 2019 by Eleanor Scott