Twelve of the Most Luxurious Places to Stay When Visiting Rome
Head to Concrete Playground Trips to book your stay at any of these lavish hotels.
Rome is a must-visit city in your lifetime. You have ancient historic sites at every turn, iconic architecture, countless restaurants packed with some of the world's finest Italian fare, and bars pumping out spritzes and aperitivo experiences every day of the week. It is a magical place, a city bursting with culture and energy.
If you travel to Rome on a budget, you can certainly go down the hostel route of accommodation and find no shortage of quality options. You can find charming smaller apartments a little further out as well. But there is a kind of luxury in Rome that should also be experienced.
The city's spectacular collection of lavish hotels haven't been stripped of personality or colour or fallen victim of excessive modernisation. Instead, you'll be staying in historical buildings full of character and extravagant charm. Read on to find a handful of our favourites that you can book via Concrete Playground Trips right now.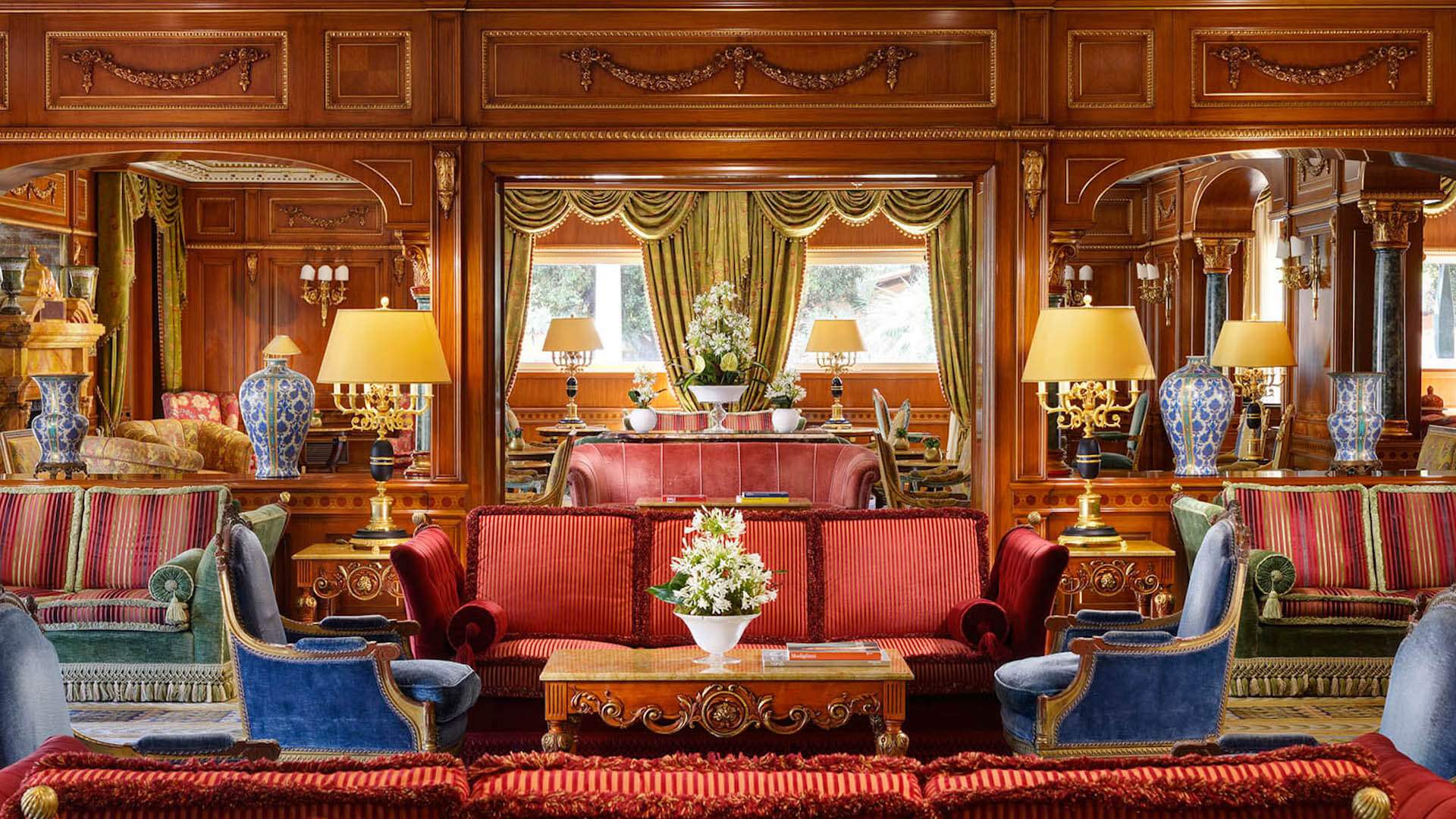 PARCO DEO PRINCIPI GRAND HOTEL
Located by the stunning landscaped garden of Villa Borghese, this luxury hotel embraces the more is more design aesthetic. It's fabulously opulent with layer upon layer of jewel-toned interior styling and multi-textural decor. The drawing room is clad in antique wood panels, every room is decorated with traditional patterned drapes and you'll find a mix-match of colourful furniture and sculptures scattered throughout. Every corner is worthy of a photograph.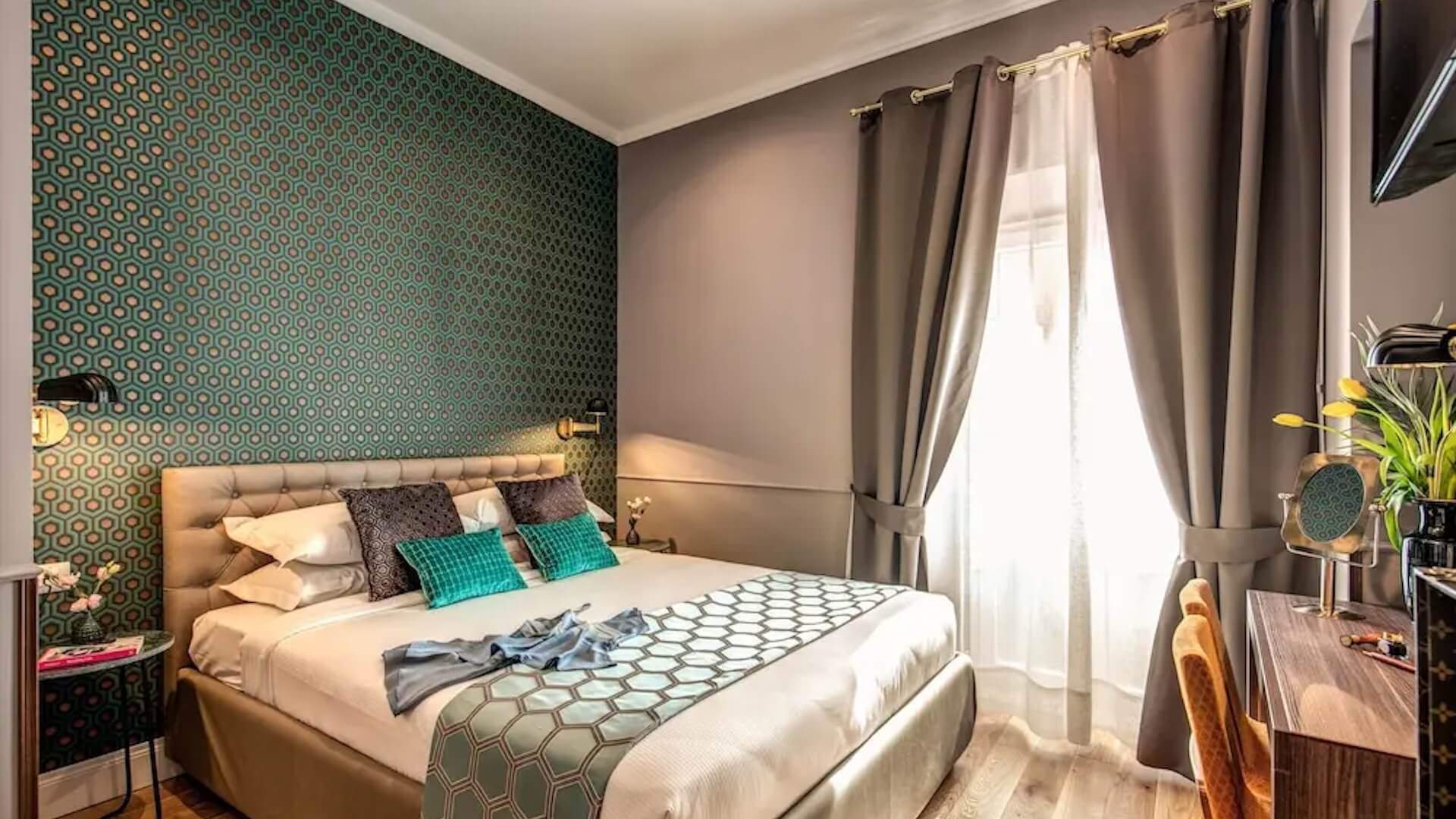 TREE CHARME PARLIAMENT BOUTIQUE HOTEL
This quaint, 14-room hotel is located right by the iconic Piazza Navona and Pantheon but is in a surprisingly quiet little street. You won't be disturbed by loud tourists while you slumber in one of the recently refurbished rooms. Expect a more modern affair when it comes to design and amenities as well as very personalised hospitality that you can only find in such a small hotel.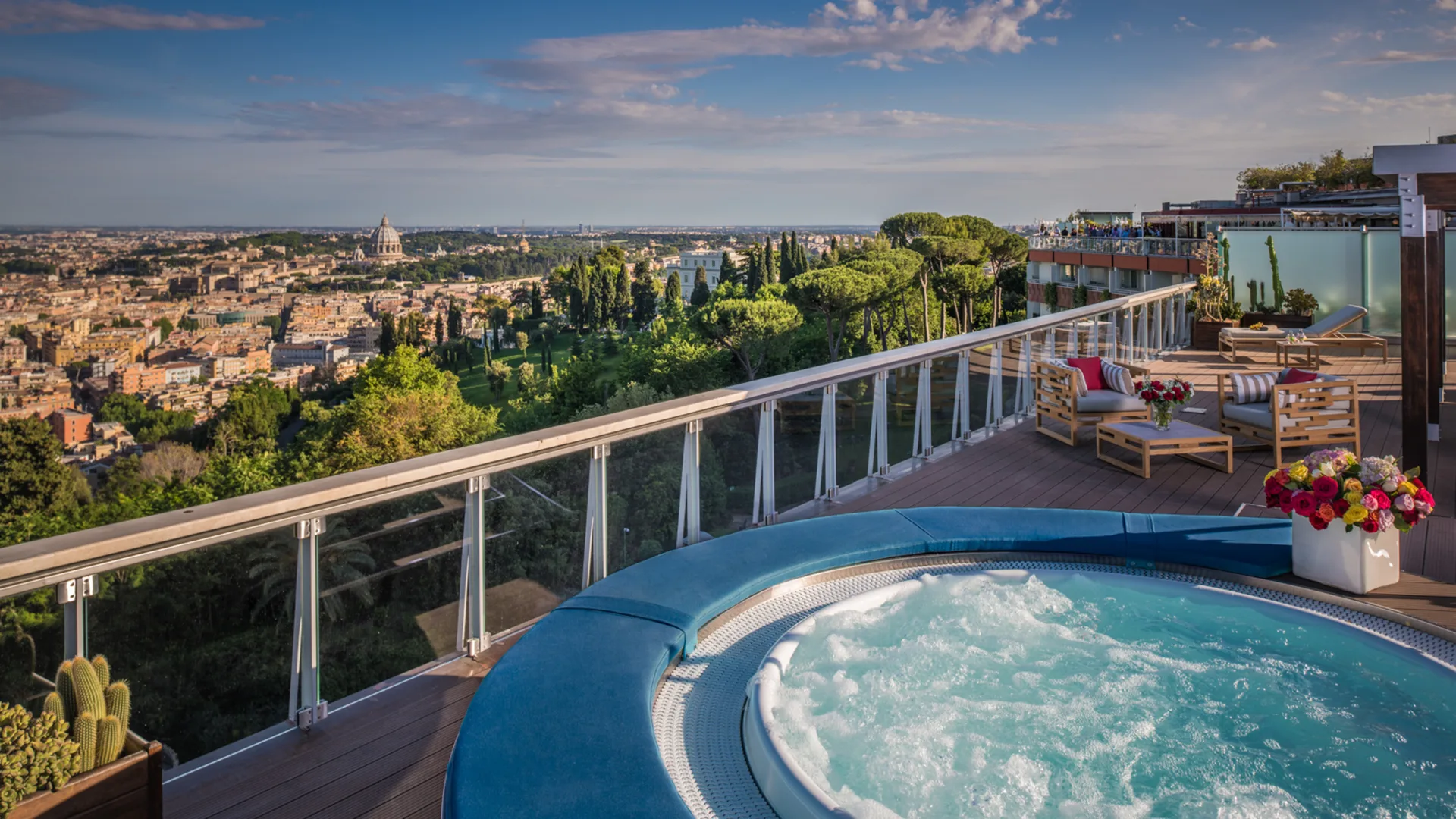 ROME CAVALIERI
Rome is a big and busy city, so sometimes it can be nice to stay a little further out. And Rome Cavalieri has got to be one of the greatest, set within 15-acres of parkland atop the city's highest hilltop. Look down upon St Peter's Dome and the sea of terracotta roofs from the restaurant, pool and luxe suites during your stay. Then jump in a cab or hit the public transport system to reach the centre of Rome within minutes.

HOTEL LORD BYRON
Art Deco design never looked so good. This 1930's villa has been finished with luxe mahogany, marble and rosewood features throughout, making for an altogether opulent affair. It's like the Great Gatsby has come to Rome. But it has also been kitted out with modern amenities, bringing it right up to 21st Century luxury hotel standards.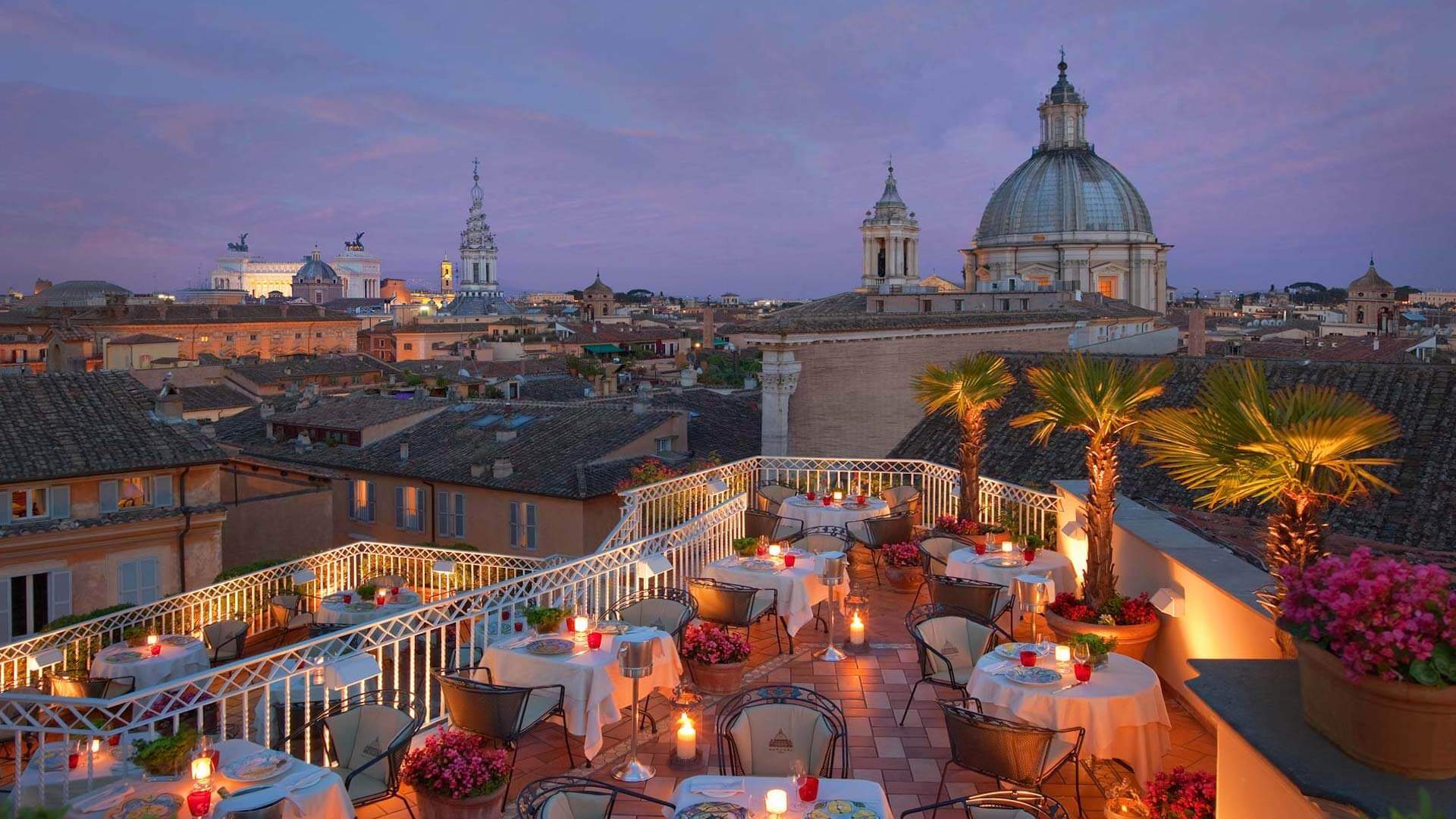 HOTEL RAPHAEL-RELAIS & CHATEAUX
We are obsessed with every part of this hotel. From the exterior covered in lush greenery to the ornately decorated rooms and incredible views from the rooftop, it's a stunning stay. Even if you aren't staying at Hotel Raphaël-Relais & Châteaux, be sure to book a table at the fine dining hotel restaurant so you can experience a small part of this hotel's luxury offerings.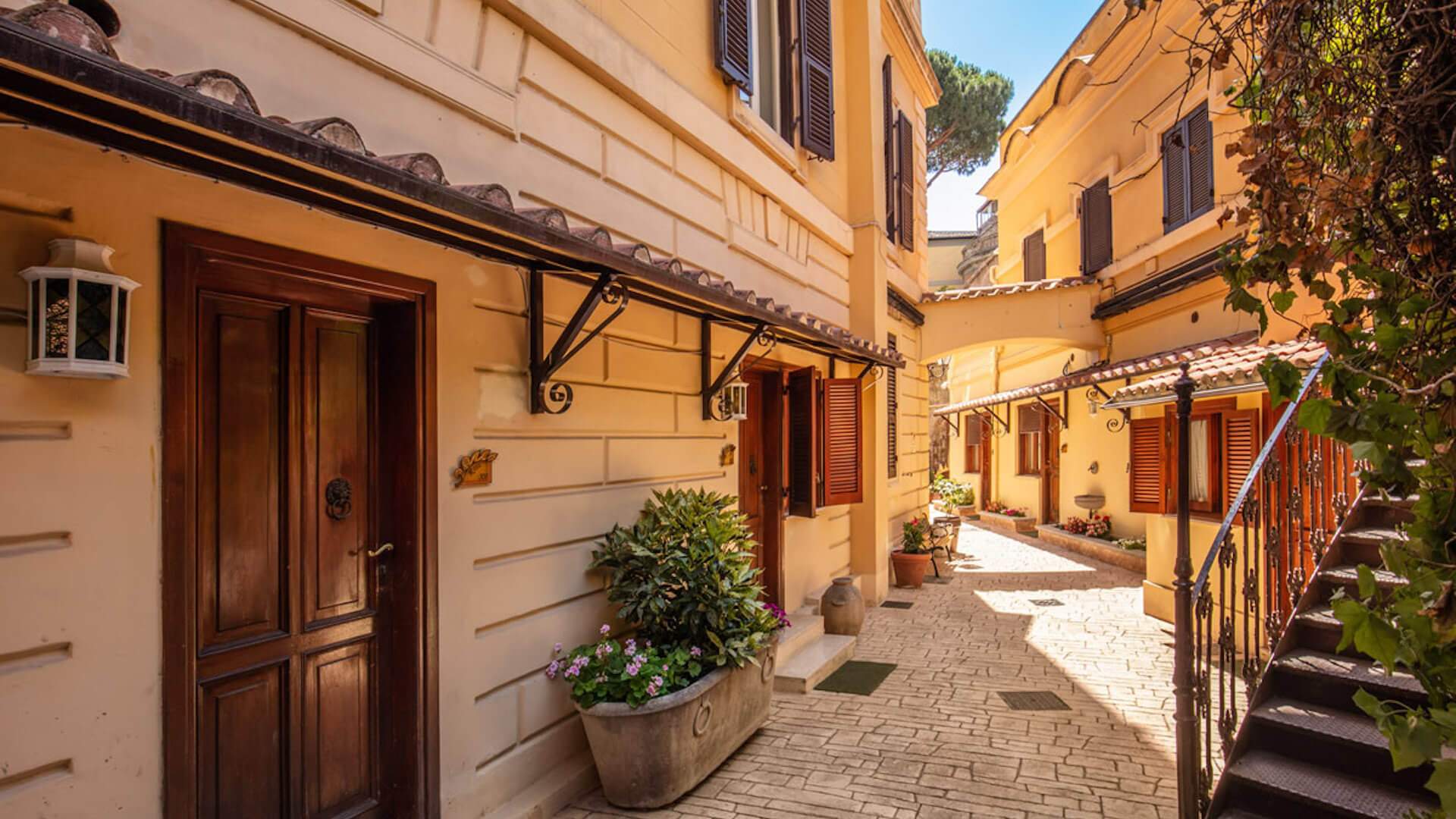 HOTEL ROME GARDEN
From the outside, this accommodation looks like most hotels in Rome. It's in a charming old building that looks a lot like the rest. But the boutique hotel has a hidden garden set within old Roman ruins. It's an ancient oasis. Enjoy a buffet breakfast out here or a few spritzes during a balmy evening before retreating to one of the 34 rooms.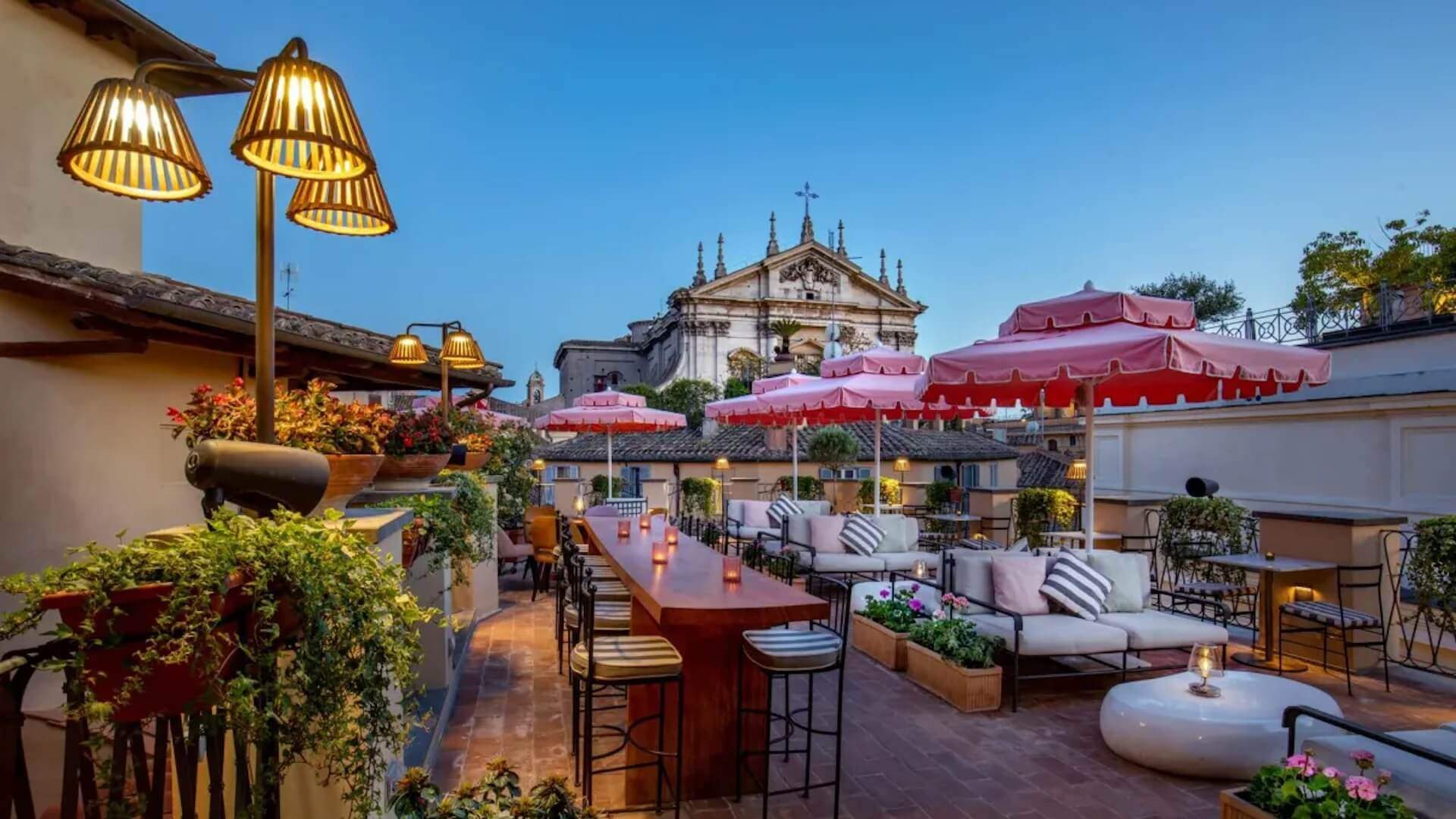 HOTEL CESARI
This boutique 51-room hotel expertly blends the historic with the contemporary. The old building has been totally transformed with a sleek updated fit-out. Design-wise, it's less maximalist than some of the other inclusions on this list, but it still holds onto all its old-world charm. Hotel Cesari is best experienced up on the rooftop terrace adorned with loungers, colourful umbrellas and fresh flowers aplenty.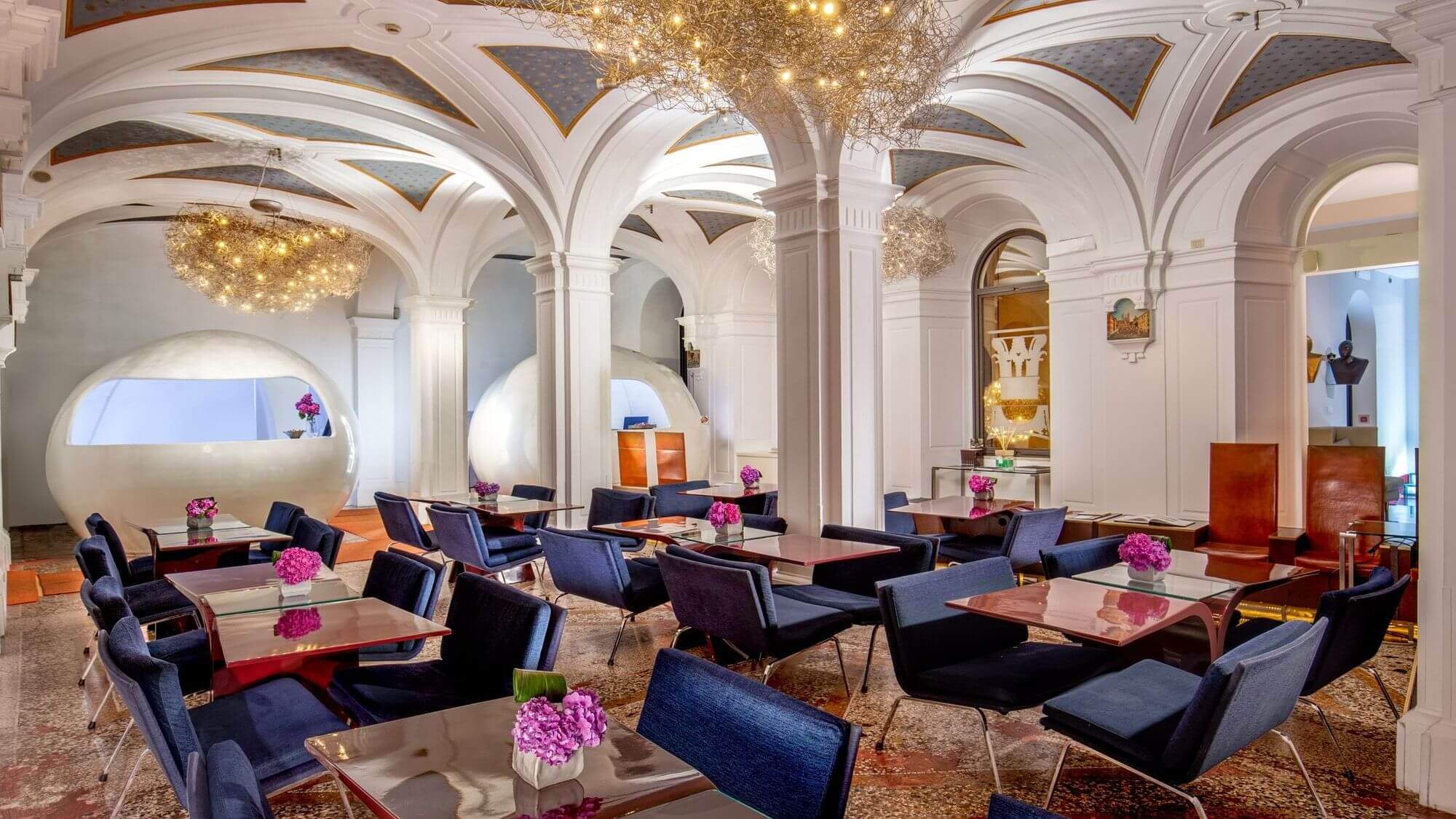 HOTEL ART
In many ways, Hotel Art feels more like a quirky contemporary art gallery than luxury hotel. Set within an former boarding school, you will find traditional design elements paired with bold artworks and installations. Receptionists sit in large white glowing pods, furniture is all bespoke, and each of the 46 rooms have been uniquely decorated with specially commissioned artworks and colourful fixtures. It's a great alternative place to stay in Rome.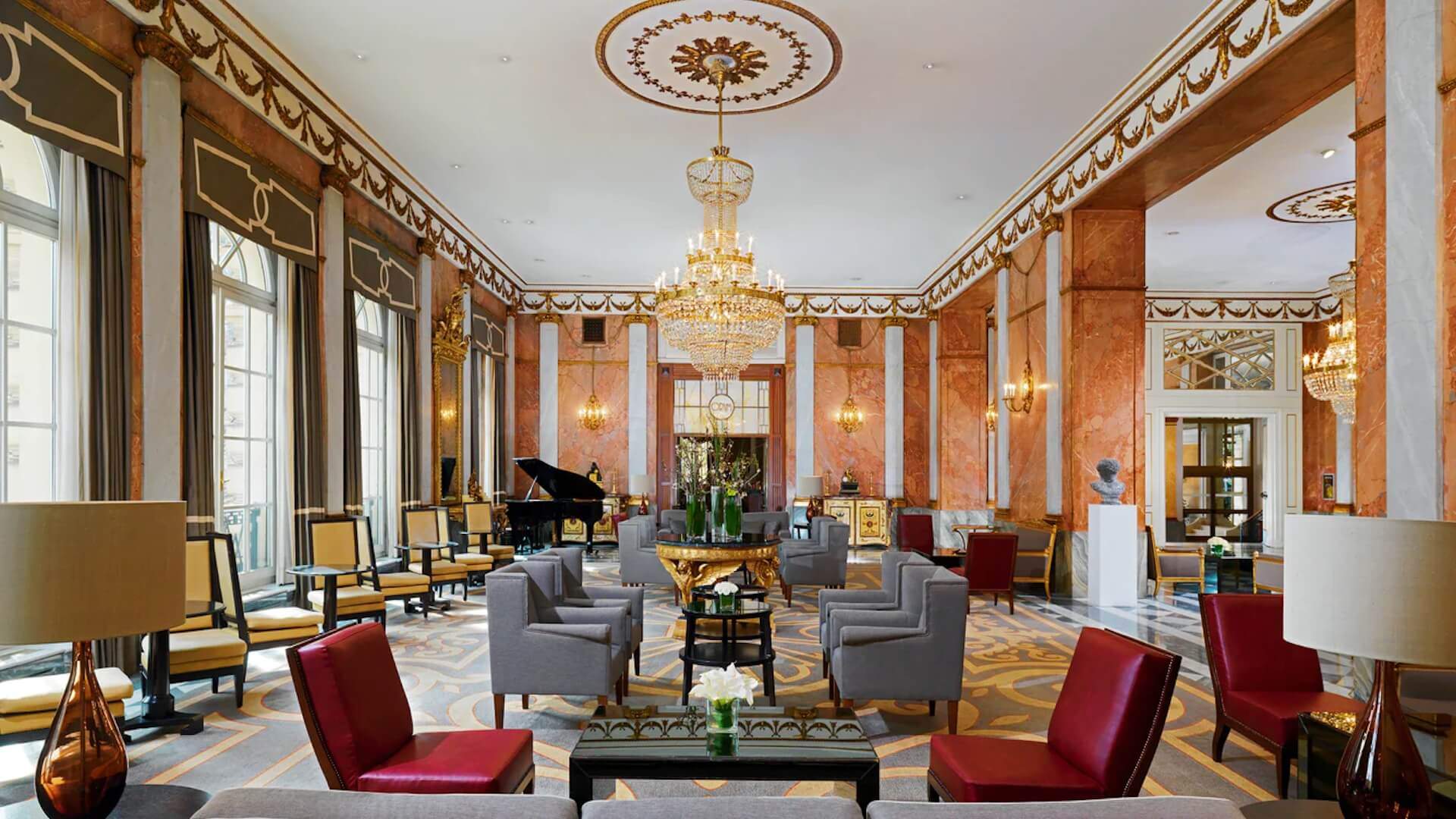 THE WESTIN EXCELSIOR
Opulence abounds in this grand classic hotel. Everything is luxurious, from the large bedrooms with high ceilings and views across the city, to the elegant ballrooms and restaurants filled with marble and ornate chandeliers. The spa is also a big win. Get indulgent massages, body treatments and facials or simply relax in the large indoor pool and sauna. You'll be paying a lot for the experience but it's worth it for an unforgettably luxurious stay.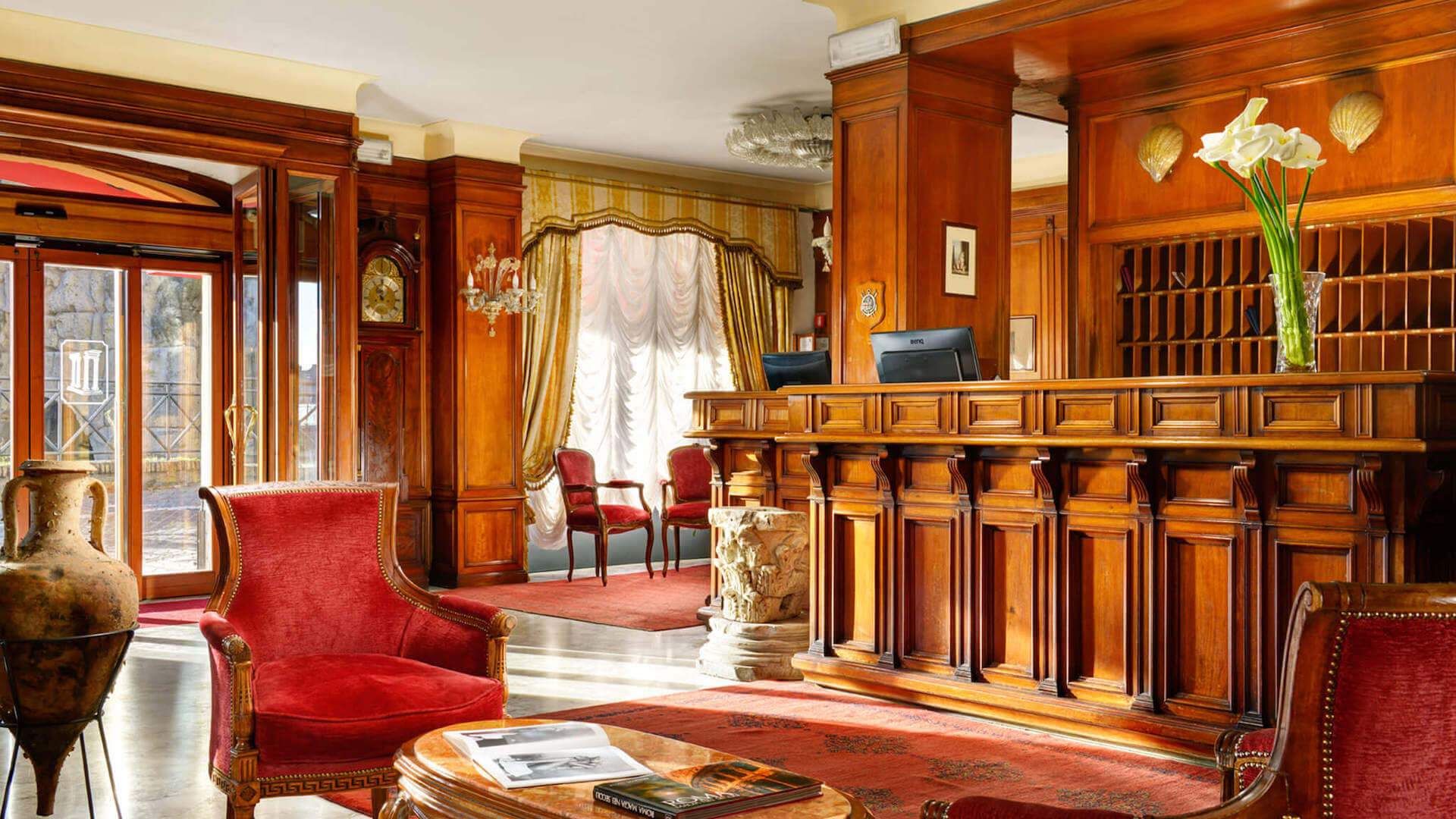 HOTEL FORUM
The Forum is one of Rome's most popular sites and is close to many must-visit sites — The Coliseum, Trevi Fountain and so forth. That's why staying in this area is fantastic. You don't need to fuss with public transport or lengthier strolls during hot summer days. Step outside the Hotel Forum to immediately find Rome's best bits at your feet — or head up to the rooftop terrace to get unique views of these sites lit up at night.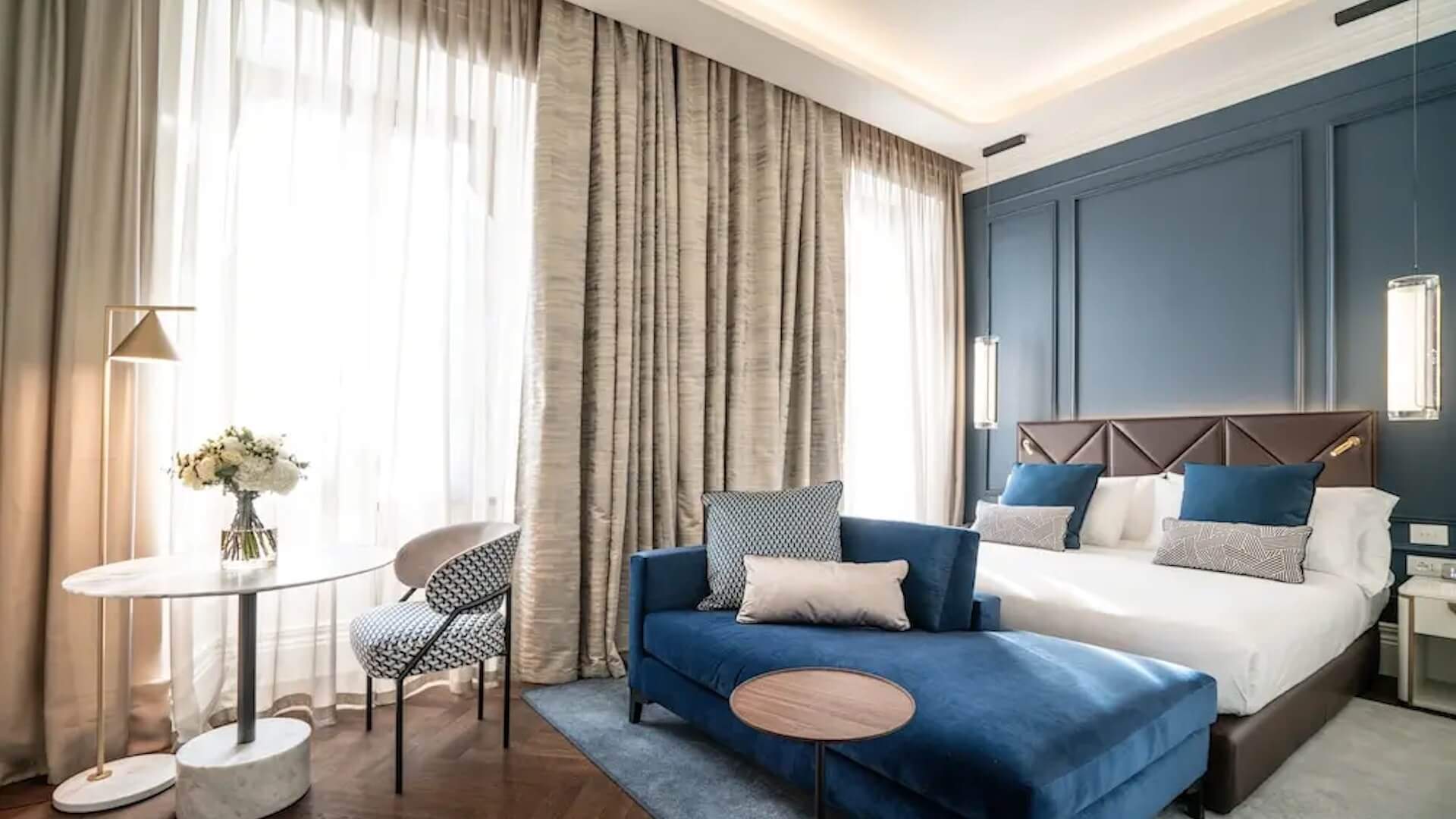 AMBASCIATORI PALACE
You'll be sleeping in a newly renovated palace that was originally constructed in 1900. It doesn't get much more special than that. The team at Ambasciatori Palace also add glam bars and restaurants under the same roof as well as a state-of-the-art spa. It was recently taken over by InterContinental so you know the service will be perfectly polished and seamless.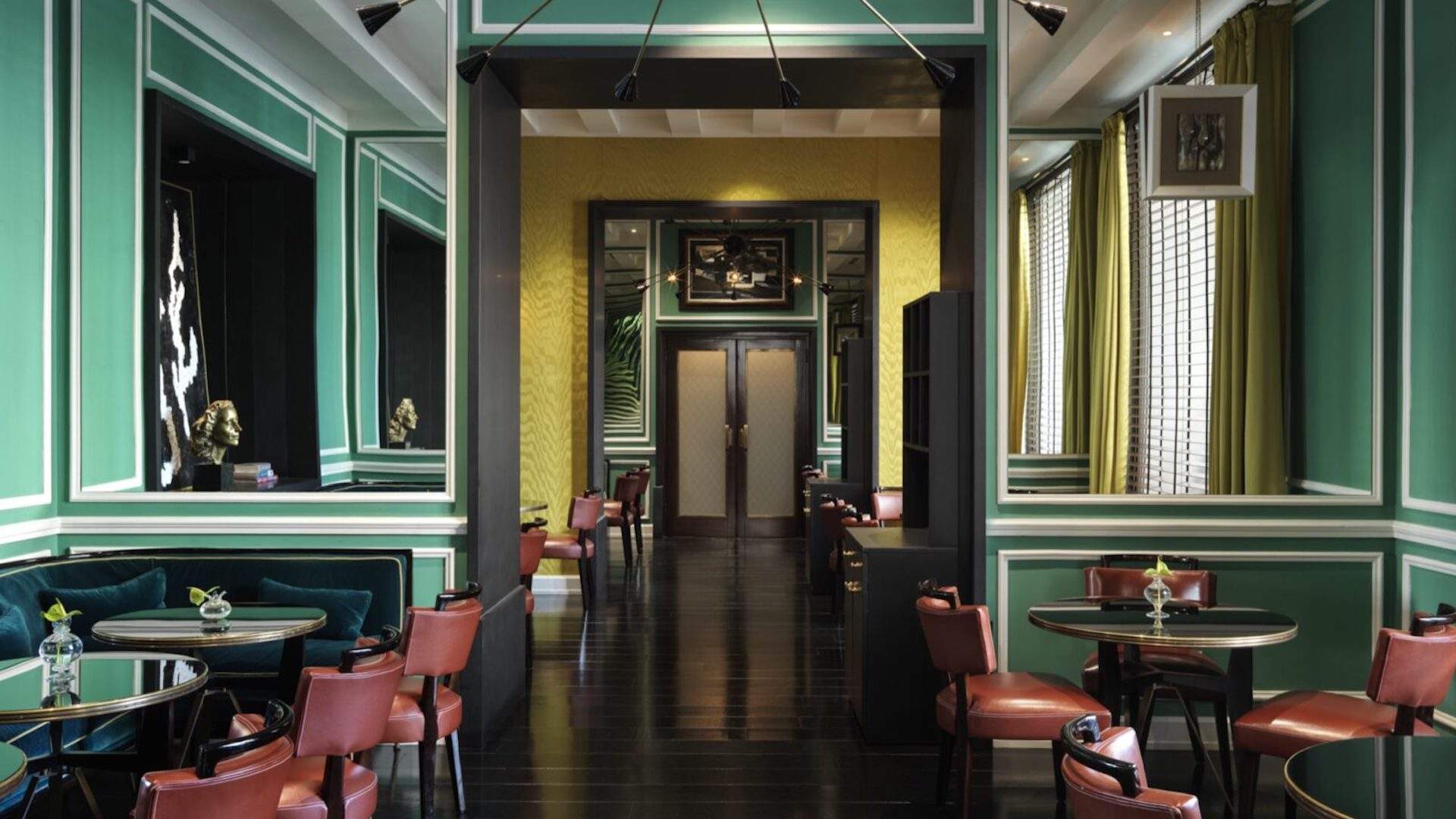 J.K. PLACE
The old and new seamlessly combine within this luxury boutique hotel located in the heart of Rome. Enjoy the playful design features by the architect Michele Bönan — including colourful palettes, stately four-poster beds and common spaces decked out with Berber rugs, marble statues and a futuristic chandelier. The team will even rent you an e-bike during your stay and make up a unique picnic hamper to be enjoyed within one of the nearby parks.
Feeling inspired to book a truly unique getaway? Head to Concrete Playground Trips to explore a range of holidays curated by our editorial team. We've teamed up with all the best providers of flights, stays and experiences to bring you a series of unforgettable trips in destinations all over the world.
Top images: Hotel Raphaël-Relais & Châteaux.
Concrete Playground Trips
Book unique getaways and adventures dreamed up by our editors