Nine Self-Care Ideas to Make Isolation a Little More Bearable
Prioritise yourself with these self-care ideas.
Many Sydneysiders are currently in isolation with Omicron doing its worst. If you are among them, it's important to put activities that help you unwind and de-stress to the top of your to-do list. While you're stuck at home, there are plenty of things you can do to care for your physical, mental and emotional health. Whether you're jumping on a meditation app or getting submerged in fragrant bath products, these self-care ideas will hopefully get you feeling somewhere well north of 'fine'.

SOOTHING CANDLES
Want to transform your pad into an aromatherapy haven? If that candle collection is in need of some fresh talent, you'll find some gems being created by the folks at Byron Bay Candles. These hand-poured pure soy products come in uplifting scents like Coconut Lime, Japanese Honeysuckle and the neroli-infused Beach Holiday, with free Australia-wide shipping available for orders over $75. Then there's luxury fragrance house Lumira with its range of sophisticated hand-crafted candles that will make your living space smell gorgeous. Jump online to order scents like Balinese Ylang Ylang and Tahitian Coconut, shipped to your door.

LUXE BATH ADDITIONS
While you may not be able to visit a day spa, if you've got a bathtub you can recreate the magic at home. Light a few candles, throw on some of your favourite tunes and make that next bath a proper event. Blue Mountains-born label Ikou can help level up bathtime with its line of aromatherapy soaks and a de-stressing bubble bath with lavender and geranium. Sydney's Sweet Cherry Soda sells an array of salts, oils and doughnut-inspired bath bombs that look almost good enough to eat (but please don't). Or, try Get Drenched's hefty line of bath goodies — from fizzy bath mallows to luxurious milk soaks scented with coconut and rose.

DECADENT BODY SCRUBS
A great body scrub helps to slough away stress and dry skin. Win! Seven Islands Skincare has a range of toxin-free products inspired by Mediterranean skincare traditions, including a lush exfoliating body scrub crafted with honey and crushed olive seeds. Renowned brand Grown Alchemist makes both a purifying and intensive scrub, with the latter featuring ingredients like volcanic pumice and activated charcoal. And Endota's restorative recovery scrub is designed to release toxicity and soothe tense muscles, while buffing your skin to blissful smoothness.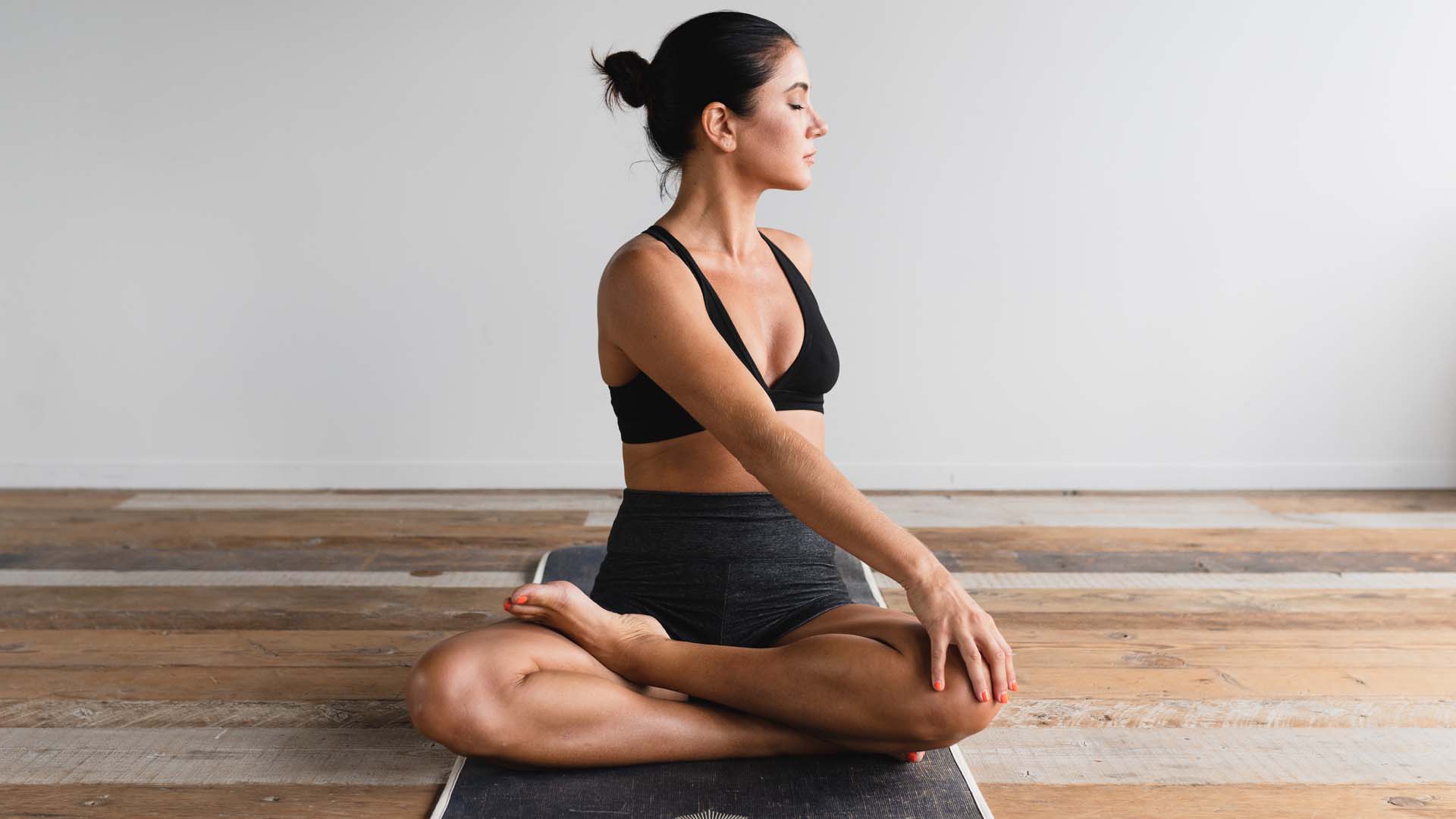 MEDITATION
Offering a stack of physical and emotional benefits, meditation is a staple in the self-care toolkit. Among other things, the practice is thought to help reduce depression, alleviate stress, manage anxiety and improve sleep, so it's a worthwhile addition to your routine. If you're keen to meditate your way out of that isolation funk, there's a variety of handy online tools to get you started. The widely-used Headspace app simplifies things with a brief beginners course that teaches the basics of meditation in just a few minutes a day. Award-winning app Calm has its own variety of meditation lessons, along with expert-taught masterclasses, guided exercises and relaxing soundscapes you can use in your future meditative endeavours. Sydney Buddhist Centre currently runs online morning meditation sessions via Zoom on Monday, Wednesday and Friday. And in-depth online meditation courses are offered by the likes of the Zen Room.

ESSENTIAL OILS
As wellness experts will tell you, essential oils can have a whole swag of benefits for your health and mind — and if you want to give them a whirl, there are excellent locally-made options online. Nunchi has game-changing products including a focus-boosting Chill Bill spray, a calming yoga blend and the signature No Mud, No Lotus spray — thought to encourage feelings of acceptance and resilience. Meanwhile, Sydney Essential Oil Co has been going strong for over two decades — to see why, check out its expansive offering of organic oils and blends, available to shop online. And alongside its well-known line of plant-based, natural skincare, Natio also has a wide array of signature essential oils, offering free Australia-wide shipping for orders over $59.

A STASH OF QUALITY TEA
Whack on the kettle, raid the pantry and cosy up with one of your favourite tea brews, or shake things up by trying something new from a top local producer. Sydney Tea will win you over with its selection of all-natural loose leaf teas. It's also got four different varieties of tea subscription packs to choose from. The husband-and-wife team behind T Totaler is also offering free delivery on orders over $30 from their hefty offering of tea over on the online store. Varieties include the like a coconut lemon splice green tea and an all-Aussie immunity-boosting blend. And you don't need to leave the house to get your mitts on some tasty treats from the Red Sparrow Tea Company, which ships beautiful blends all over Australia.

PLANT LIFE
Nothing can brighten a mood quite like a dose of lush, living greenery. A little boost of nature is sure to soothe the senses, plus it'll make your space that much more comfortable to chill in. And there are plenty of local companies who can have a new leafy mate sitting on your doorstep ASAP. Online retailer Plant Girl offers same-day Sydney delivery on its oft-changing lineup of low-maintenance plants and ceramics. The curated gift bundles are worth a look at, too. Natures Colours stocks a sprawling selection of potted plants, terrariums and succulent bowls to choose from.

A FUTURE OFF-THE-GRID HOLIDAY
Any isolation stint is better when there's a light at the end of the tunnel. So give yourself something great to look forward to and book 'future you' a nice off-the-grid getaway. If you want to stick with a mindful escape, start the search with Unyoked, which has a collection of tiny house stays located on secluded properties across Australia. Each micro-retreat features comfy amenities like bedding, a hot shower and a bar fridge, though you can look forward to being offline — and one with nature — for the duration of your stay. Your tiny house might be nestled by a wooded creek, perched on a working farm, or set high on a mountain overlooking rolling hills. Either way, you'll only find out the exact location after you book; which just adds to the excitement and anticipation.
Top image: Kira Auf Der Heide via Unsplash
Introducing Concrete Playground Trips
Book unique getaways and adventures dreamed up by our editors