TRAVEL & LEISURE
North Sydney Pool Is Closing Next Month for a $64 Million Renovation That Will Include a Gelato Bar
The redevelopment is set to begin in late March — including a new harbourside gym.
Situated snuggly below the Sydney Harbour Bridge, the North Sydney Olympic Pool is one of the most picturesque and recognisable swimming complexes in Australia. In recent years, however, there have been urgent calls to renovate the pool. In 2019, it was reported to be "deteriorating rapidly" and in need of a multimillion-dollar revamp.
Those revamp plans have now been put into action with a $63.9 million-dollar revamp to begin in late March. North Sydney Council announced earlier this month that building company Icon, the organisation responsible for Sydney Olympic Park's beleaguered Opal Tower and The Calyx in the Royal Botanic Gardens, would be in charge of the renovations.
Upgrades to the pool will include a new fitness and leisure centre, a new warm water pool, an expanded gym with harbour views, a new 970-person grandstand and increased accessibility. Both the 50- and the 25-metre pool will receive a full upgrade, however, art deco features such as the harbourside wall, sundeck and water spray feature will all be maintained. A gelato bar will also be built on the sundeck for those looking to live out the stuff of summer dreams by enjoying a cold treat from the new grandstand as you look out onto Sydney Harbour.
North Sydney Mayor Jilly Gibson said the renovations to the 84-year-old pool would allow it to be enjoyed for "many decades to come".
The pool will remain open until the end of February under current COVID-19 restrictions. You can book a swim in the 50-metre pool through the council website.
A full breakdown of the redevelopment and FAQs are available online via the North Sydney Council website.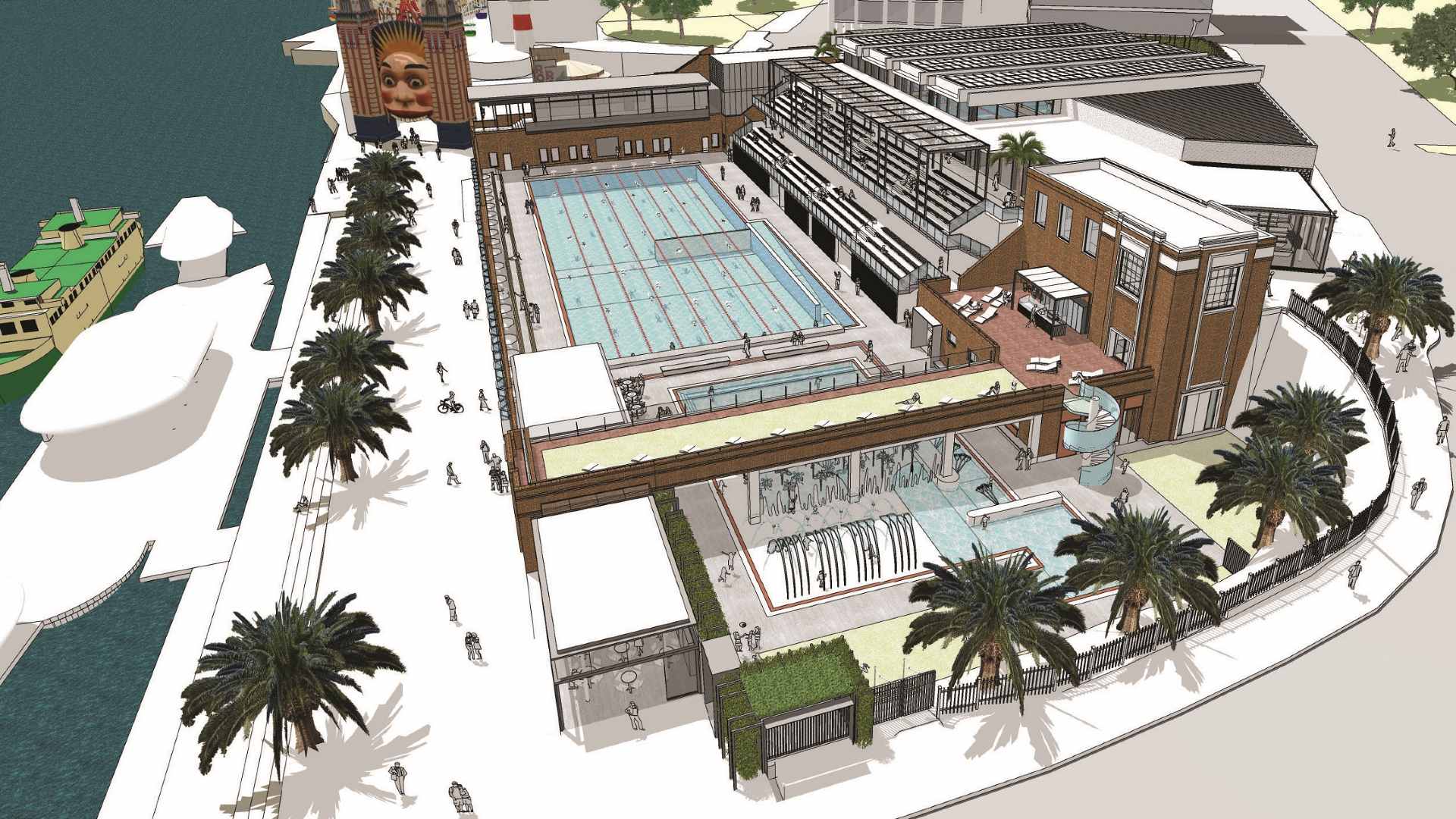 North Sydney Olympic Pool is located on Alfred Street, Milsons Point. The pool will close in late February and renovations will begin in March 2021.
Published on January 25, 2021 by Ben Hansen