TRAVEL & LEISURE
The RSPCA Wants You to Adopt or Foster an Animal While You're Spending More Time at Home
It's asking the community to help find homes for the thousands of dogs, cats, bunnies and guinea pigs currently in its care.
Because you're reading this, we know you're not someone who received a pet for Christmas, only to decide it wasn't for you. We know you're one of the good folks. You're probably wishing that you did receive a loveable animal as a gift, even if you already have one — or several — that you adore. And now more than ever.
We understand your yearning, and so does the RSPCA. And, to find permanent homes for pups, cats, bunnies and guinea pigs surrendered into its care, it's calling out to the community to help look after its many animal during this tough time.
While more of us are working from home and practising social-distancing (and increasingly wanting a four-legged friend as a comforting companion), the RSPCA is encouraging Australians to foster or adopt. So, if you've been thinking about adding a pet to your fam (and have considered it thoroughly), now might just be the time.
Last year, the RSPCA found new homes for 2654 pets Australia-wide. Right now, RSPCA NSW has 2577 animals in its care, ready for new homes full of love and pats — temporarily or forever. In a statement, RSPCA NSW CEO Steve Coleman said, "As this pandemic escalates, we are asking for your help to find forever homes for the animals in our care." The Victorian and Queensland branches echo this sentiment, with one website saying, "our foster program is now more important than ever".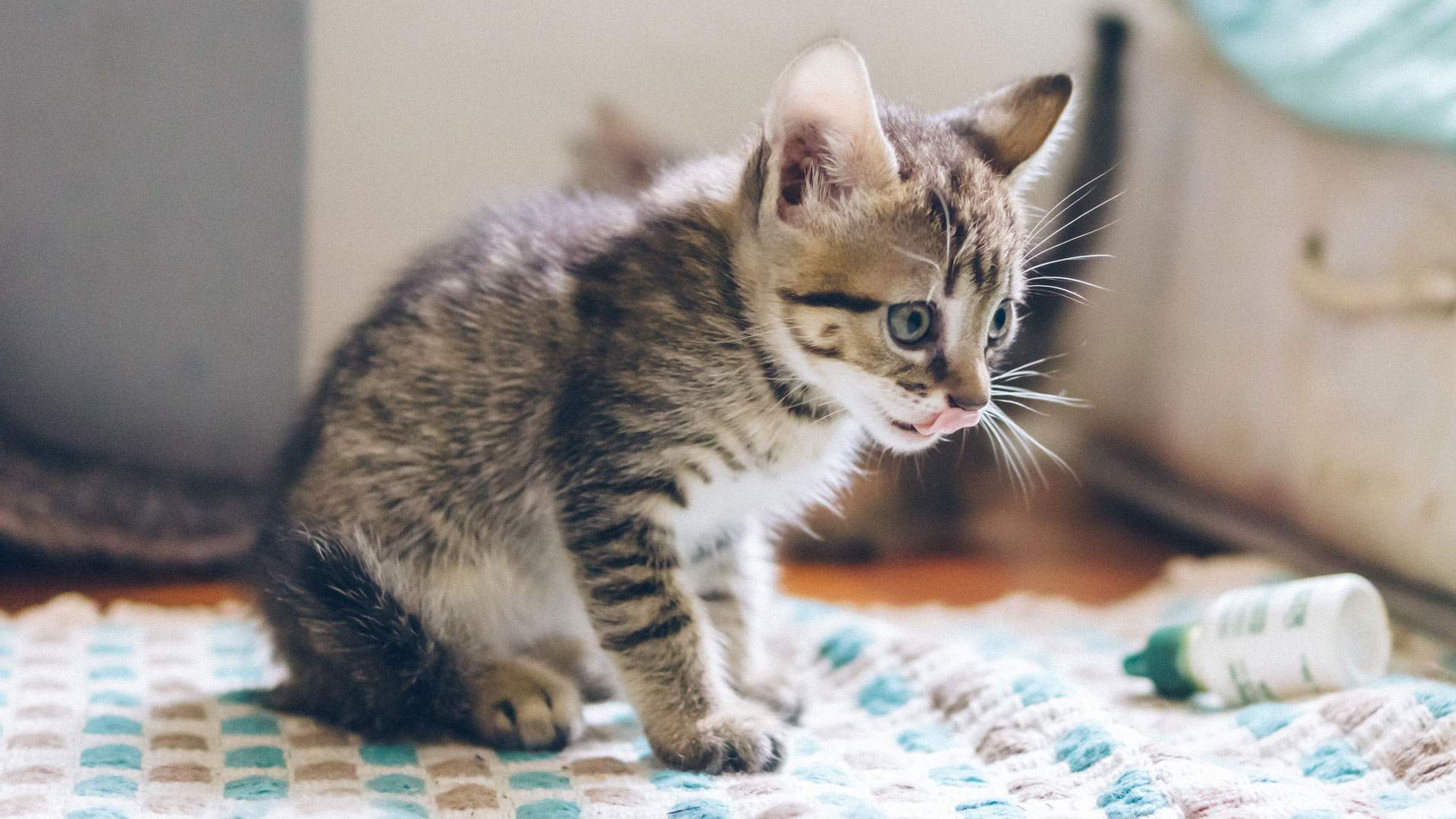 If you're keen to foster a furry friend, you can register in NSW, Victoria and Queensland as usual; however, for adoption, the process has changed a bit in response to the ongoing COVID-19 pandemic.
As of today, Friday, March 27, you must make an appointment before visiting one of the RSPCA NSW's locations, which can be done by filling out this form. Once that's done, they'll arrange a time for a meet-and-greet with your potential new family member. A similar process is in place at RSPCA Queensland's locations — you'll need to fill out this pre-adoption form before heading in — and in Victoria, you must submit an application before you can set up a time.
According to the RSPCA, at present there is no evidence that you can contract COVID-19 from a companion animal or that they can become sick if exposed to the virus.
If you're thinking about adopting, you can check out all the good boys, kittens, bunnies and birds looking for new homes in NSW, Victoria and Queensland.
For details about adopting and fostering animals, head to the RSPCA NSW, Victoria and Queensland websites. 

If you are going out to meet a potential new family member, have a look at the latest COVID-19 advice and social-distancing guidelines from the Department of Health.
Published on March 27, 2020 by Cordelia Williamson