Six Incredible Ways to Explore Talbingo at the Edge of the Snowy Mountains
Spend the morning exploring dramatic caves and take a dip in a natural thermal pool when you're back above ground.
in partnership with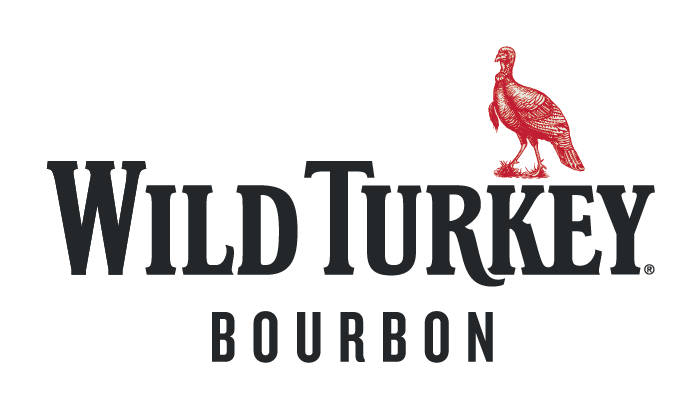 While you're probably champing at the bit to head overseas, the past two years have definitely sparked a resurgence in regional travel — and there is a vast array of incredible country escapes right on our metaphorical doorstep.
Enter Talbingo. Sure, you might not have ever heard of it, but there's a whole host of reasons for you to go check it out for your next vacay. This little town in NSW's Snowy Mountains region is full of great outdoor adventures and activities from fly fishing to rewarding hikes. We've teamed up with Wild Turkey to put together a list of our favourite ways to enjoy the great outdoors in Talbingo.
GO FISHING AT TALBINGO DAM
Talbingo Dam is one of the largest bodies of water that make up the Snowy Mountains Scheme, and one of the enduring drawcards of this part of the world is its popularity as a recreational fishing destination. The deep waters of the dam are home to a variety of species including rainbow trout, golden perch, redfin and more. It's also one of the few places that allows catch-and-release sportfishing for the elusive trout cod.
If you're planning on dropping a line here, a small recreational fishing fee must be paid. It goes towards the ample restocking of the dams with sustainable species as well as helping to fund research and maintenance about sustainable recreational fishing.
OR, HEAD TO THE DAM FOR WATER SKIING, CANOEING OR SWIMMING
The sheer size of Talbingo Dam means that there's plenty of space for aquatic activities in the pristine water. There's a cordoned-off area for swimming and plenty of signage so you can't miss it. Or, if you're more of a thrillseeker, there are long stretches of deep flat water perfect for jet skiing — and the calm nature of the water makes this spot a great place to learn. If jet skis aren't your jam, then perhaps hire a canoe and set your own pace to blissfully take in the breathtaking mountain scenery that surrounds the dam. Whichever you choose, there are plenty of ways to experience this impressive body of water.
TAKE IN THE VIEWS FROM THE OLD MOUNTAIN ROAD WALK
This four-kilometre walking track follows Talbingo's first mountain road — a remnant of the Kiandra Gold Rush of the 1860s — and takes you up a short but reasonably challenging track, so be prepared to get the heart pumping. At the top, you'll find yourself at one heck of a lookout offering stunning views of the surrounding areas such as Bogong Peaks, Jounama Pondage and Blowering Reservoir (pictured above). Along the way, keep your eyes peeled for mountain wildflowers, grey kangaroos and all manner of native birdlife.
JUMP IN THE 4WD AND MAKE YOUR WAY TO A LOOKOUT POINT
While there's plenty to explore on foot, avid gearheads will be pleased to know that Talbingo forms an excellent base from which to set out on road adventures. You could hit up the nearby Black Perry lookout or traverse slightly more perilous terrain to Landers Falls (pictured above), both of which offer extraordinary views of the surrounding bushland. If you're keen to make more of a day of it, set off early and drive to the northern end of the Kosciuszko National Park to check out the region's impressively diverse landscape.
EXPLORE THE DRAMATIC YARRANGOBILLY CAVES AND TAKE A DIP IN A THERMAL POOL
Live your Morlock dreams or pretend you're Gandalf leading the fellowship through the mines of Moria whilst you explore the hauntingly beautiful Yarrangobilly Caves. Of the 60 or so underground caves that were formed from a massive limestone belt around 440 million years ago, six are currently open to the public for guided and self-guided tours. Check out the massive stalactites and stalagmites, rare black flowstones and spacious, majestic caves, before heading back above ground to take a dip in the thermal pool which is fed by a natural spring and stays at a perfect 27 degrees all year round.
PITCH A TENT AT BUDDONG FALLS CAMPGROUND
If you're looking for some peace and tranquility among the mountains then head straight for the idyllic Buddong Falls campground. This remote patch of land is a great base to explore the surrounding national parks and maybe catch a glimpse of some of the local wildlife that make their homes within the surrounding ribbon gums and along the nearby creek and waterfall. If you're not the most seasoned camper then fear not — picnic tables, barbecues and public toilets are all readily available to make things a little more comfortable.
Find out more about Wild Turkey's Discovery Series at the website.
Top image: Elliot Kramer
Concrete Playground Trips
Book unique getaways and adventures dreamed up by our editors