TRAVEL & LEISURE
Eight Ski-In Ski-Out Cabins and Resorts You Can Book Around NSW
Wake up at one of these cosy spots and launch straight onto the powdery slopes.
Eight Ski-In Ski-Out Cabins and Resorts You Can Book Around NSW
Wake up at one of these cosy spots and launch straight onto the powdery slopes.
We all love a good day trip, but when it comes to experiencing the wintry delights of a powder-covered ski resort, it's hard to beat an overnight stay right there atop the mountain. Clicking on those skis in the morning, opening the front door and launching straight into the thrill (or perhaps spill) of it all is a pretty sweet deal. Minimal travel time, maximum snow. So, we've rounded up a few of NSW's best on-snow stays, to help take your next winter escape to a whole new level. From luxury mountain lodges, to private self-contained chalets, here are eight ski-in ski-out stays you can book right now.
NSW's latest COVID-19 restrictions allow regional travel within the state from June 1. While all NSW ski resorts are preparing to reopen as soon as possible, Deputy Premier John Barilaro said that they may need a little time to put COVID plans into place so you should get in touch before visiting. That said, this year's ski trip will look a little different to usual, as resorts and operators strive to meet current public health protocol, with limits on indoor and outdoor gatherings set to continue.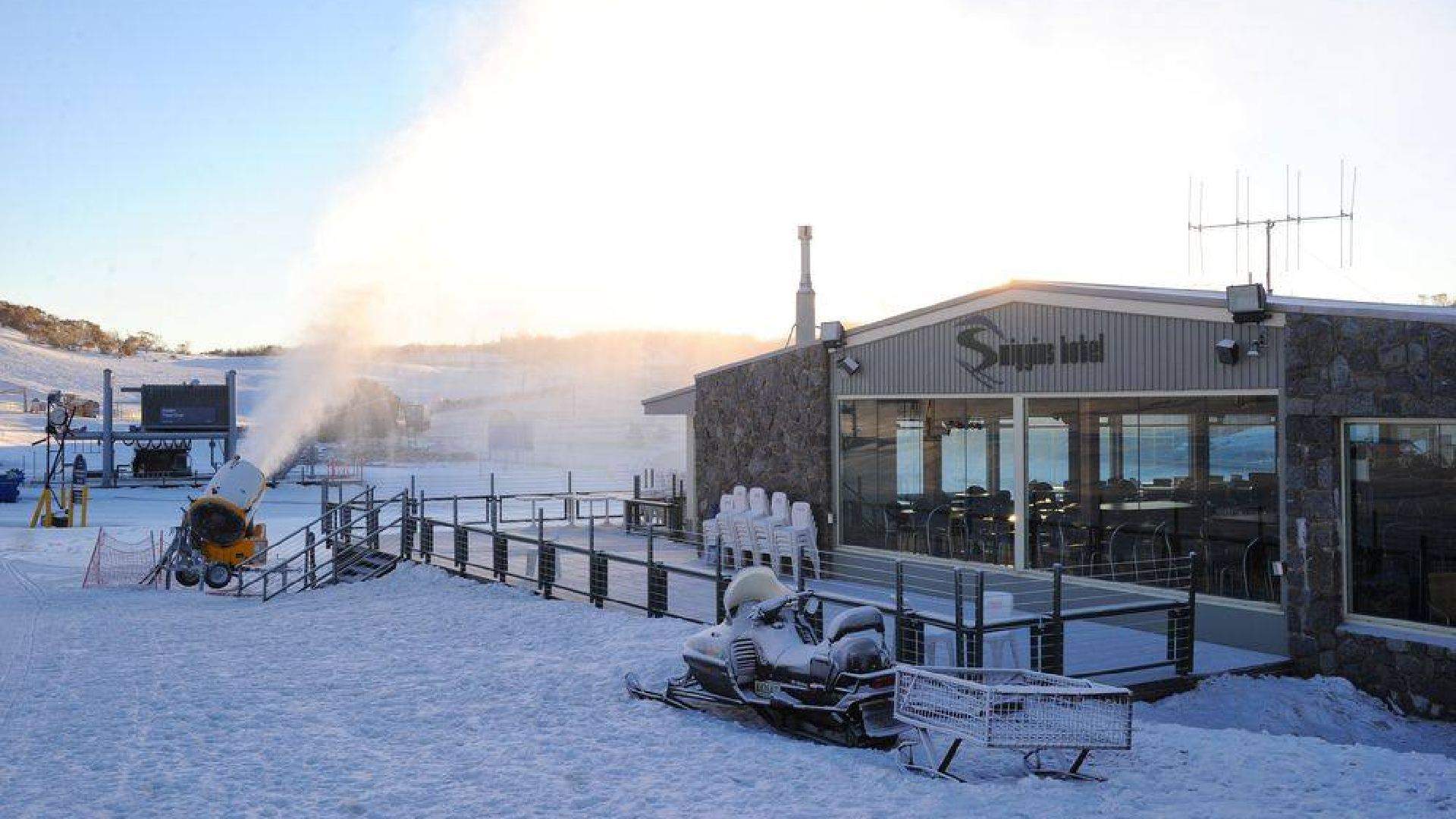 SMIGGINS HOTEL, PERISHER
Gently sloped and protected from the weather, Perisher's Smiggin Holes village is a favourite for beginner snow-trippers. And Smiggins Hotel is located right there at its centre, offering a whole range of top-notch ski-in ski-out accommodation options. It's a modern resort set-up, based just metres away from all the area's chair lifts and t-bars — simply coast out the front door and straight into a choose-your-own-ski-adventure each day. There's a variety of hotel rooms and chalet apartments to suit different groups, while the onsite snow sport school and hire shop will have you mountain-ready, without stepping foot outside of the hotel. Plus, the newly renovated hotel deck is ready and primed for apres-ski sessions around the fire pit.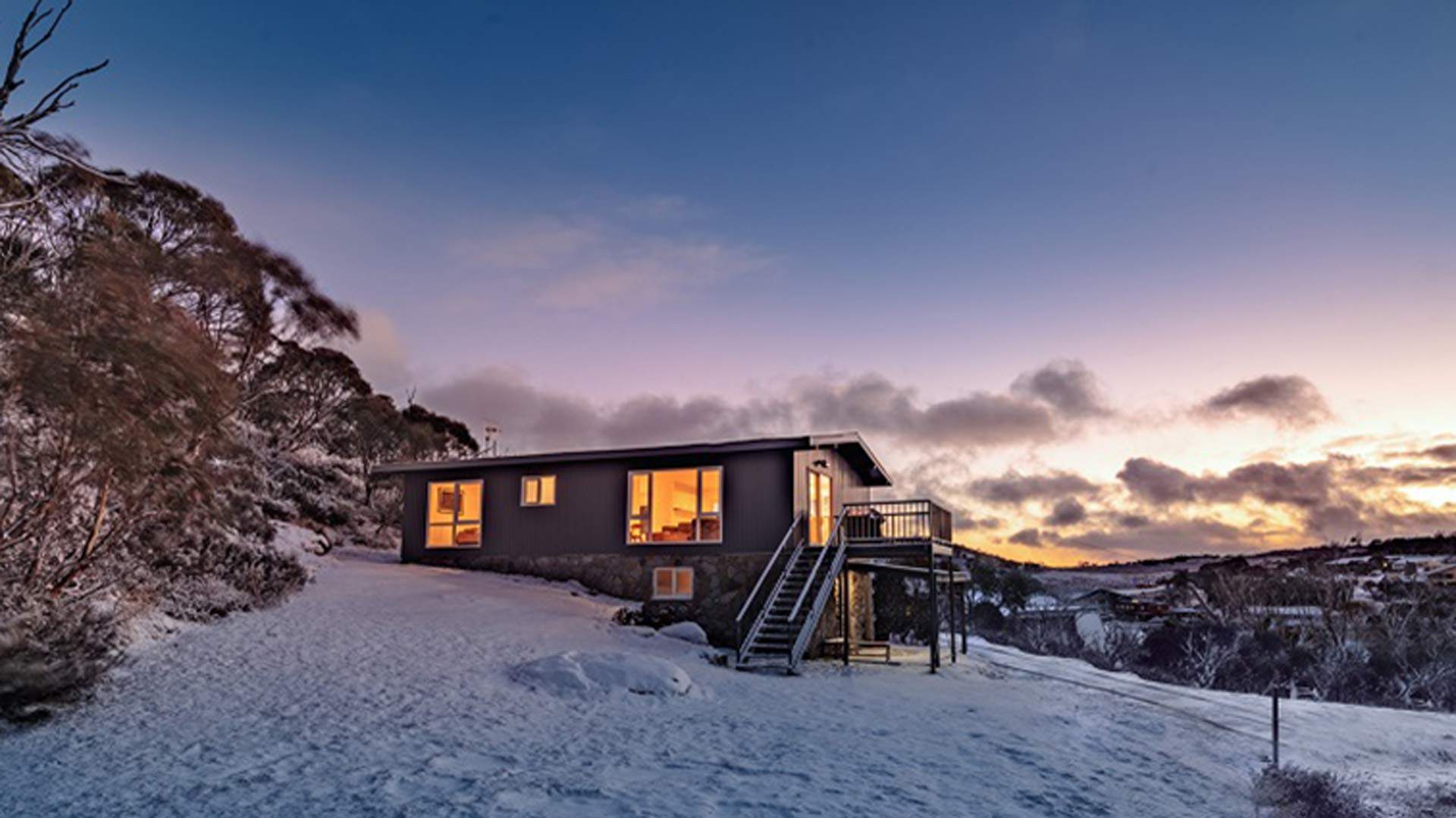 NUMBANANGA LODGE, PERISHER
Owned and operated by the NSW National Parks and Wildlife Service, this self-contained six-sleeper lodge offers the full snow experience, sitting pretty on the outskirts of Smiggin Holes. With ski-in ski-out access, it's mere metres away from the village's assorted ski lifts, lessons and hire joints, so you can get up and at 'em within minutes of cruising out the front door. Numbananga Lodge is also primed for group snow adventures, featuring three cosy bedrooms and a fully-kitted kitchen. And if you are after a night on the town, simply hop on your board or skis and glide over to suss out the village's many apres-ski options.
Following the government's easing of travel restrictions, NPWS is working towards reopening its accommodation and visitor services. Many sites are set to become available from June 1, with the booking system expected to reopen in the days prior. Check out the website for updates.

KOSCIUSZKO CHALET HOTEL, CHARLOTTE PASS
As Australia's highest snow resort, Perisher's smaller neighbour Charlotte Pass is a winning option for snow bunnies keen to feel on top of the world. And the 90-year-old Kosciuszko Chalet Hotel is one of its most popular ski-in ski-out stays, offering killer views, loads of history and a ripper location close to the village's chair lifts. Comfy rooms overlook either the valley or the mountain, and when the day is done, you'll find a whole collection of onsite bars and eateries for those apres-ski activities — including a cocktail bar complete with roaring fire. Keep an eye on the calendar, too, for regular gigs, bingo sessions and trivia nights.

SNOWBIRD LODGE, CHARLOTTE PASS
Handily located for those embracing the less hectic pace of Charlotte Pass village, Snowbird Lodge is a quaint ski-in ski-out retreat within eyeshot of the ski lifts. This one's a relaxed, rustic set-up, with a range of heated ensuite rooms overlooking the white curves of the valley. Though for even better panoramas, check out the sprawling top-floor common room, with central log fire and nightly party vibes. Meanwhile, the licensed dining room will keep you well fuelled for all those on-snow adventures, kicking off with a classic English-style breakfast each morning. And sore muscles are in for a treat, too, with a spa and sauna housed right onsite.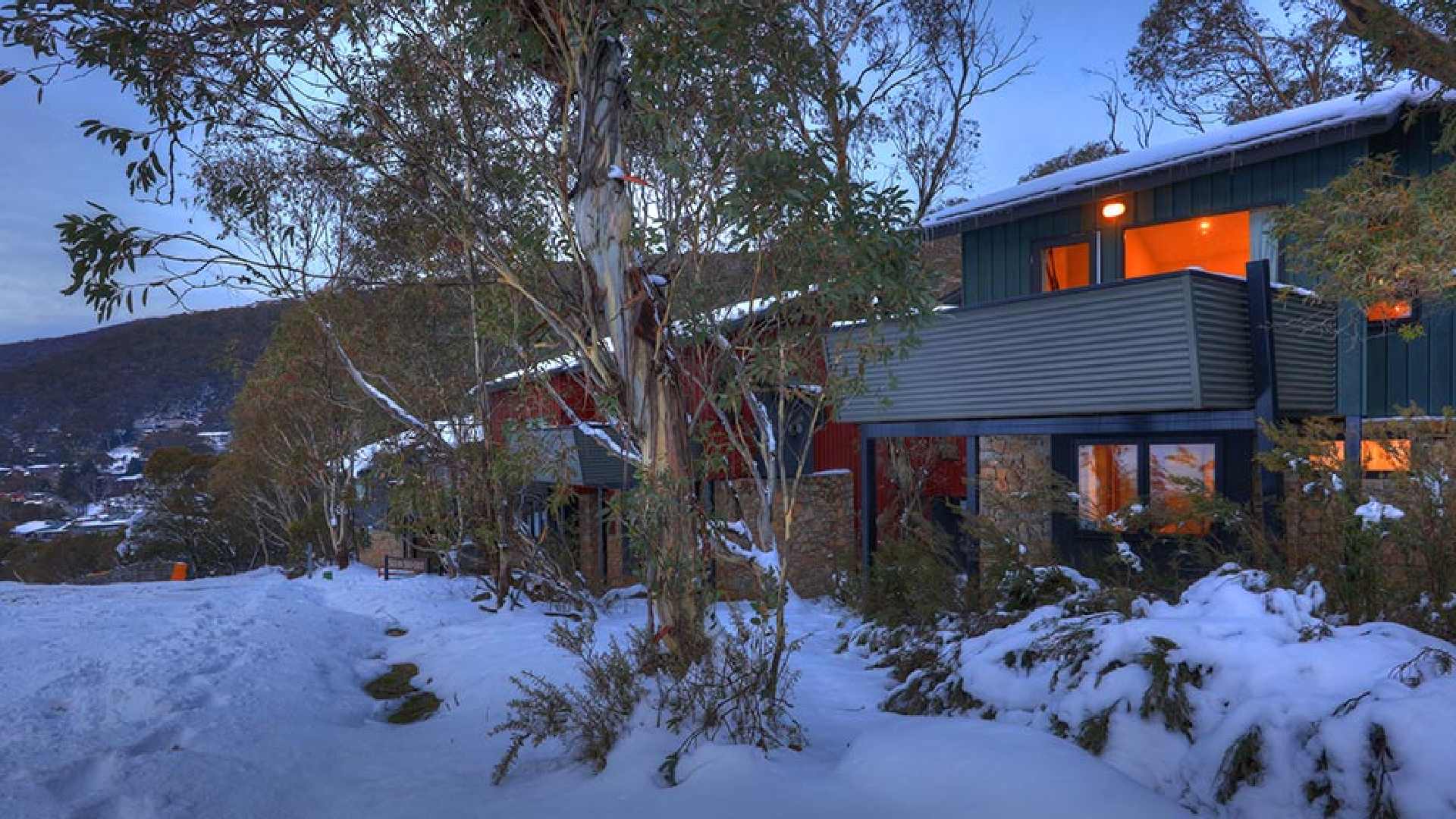 SKI IN SKI OUT CHALETS, THREDBO
With a name like that, there's really no doubting it. Ski In Ski Out's sleek chalets boast some prime real estate, located right amongst the action of Thredbo Village. We're talking, smack bang on the Supertrail and offering dreamy views across the snow-topped gum trees. There are 25 luxury chalets to choose from, ranging in size from one to four bedrooms. And, while they don't come cheap, they sure will save you time when it comes to getting up the mountain each day. The accommodation's decked out stylishly and for maximum cosiness — think, wood fireplaces, high-end bath products and even the odd private jacuzzi, which you'll be able to jump into just minutes after cruising in from the slopes.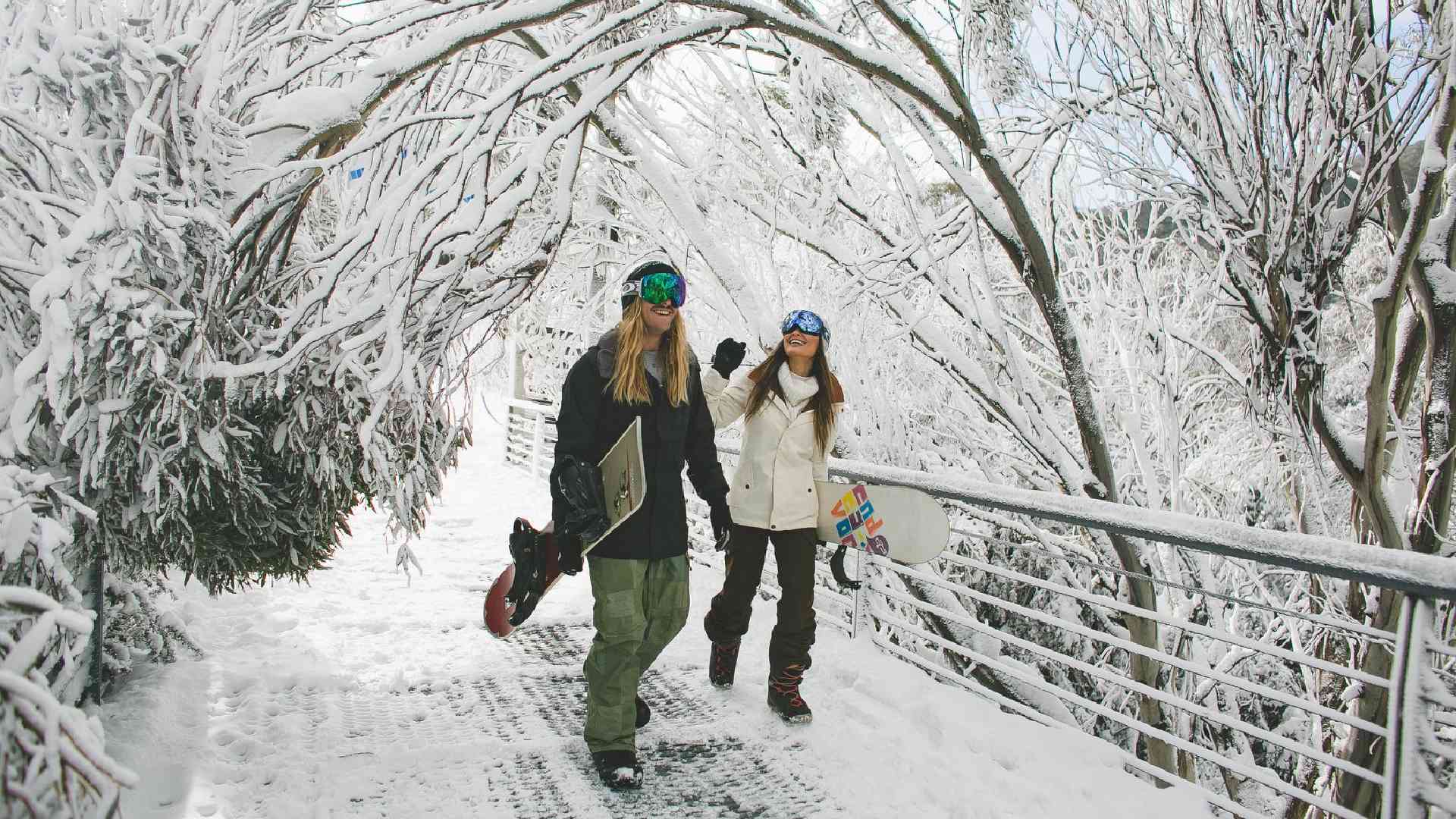 RIVER INN, THREDBO
A win for novice snow-trippers especially, River Inn is Thredbo's only ski-in ski-out hotel, handily positioned within stumbling distance of Friday Flat — a dedicated beginner-friendly area. It's also perched right beside the Gunbarrel chair lift, so you're primed to beat the crowds and be among the first on the slopes each morning. Here, there's a range of different ensuite rooms to suit various group sizes, with daily breakfast included the rate. After a big day carving up the mountain, you can look forward to a soak in the hotel's heated spa. Or, head straight to the Bavarian-themed restaurant to warm up over a hearty feed and a few beers.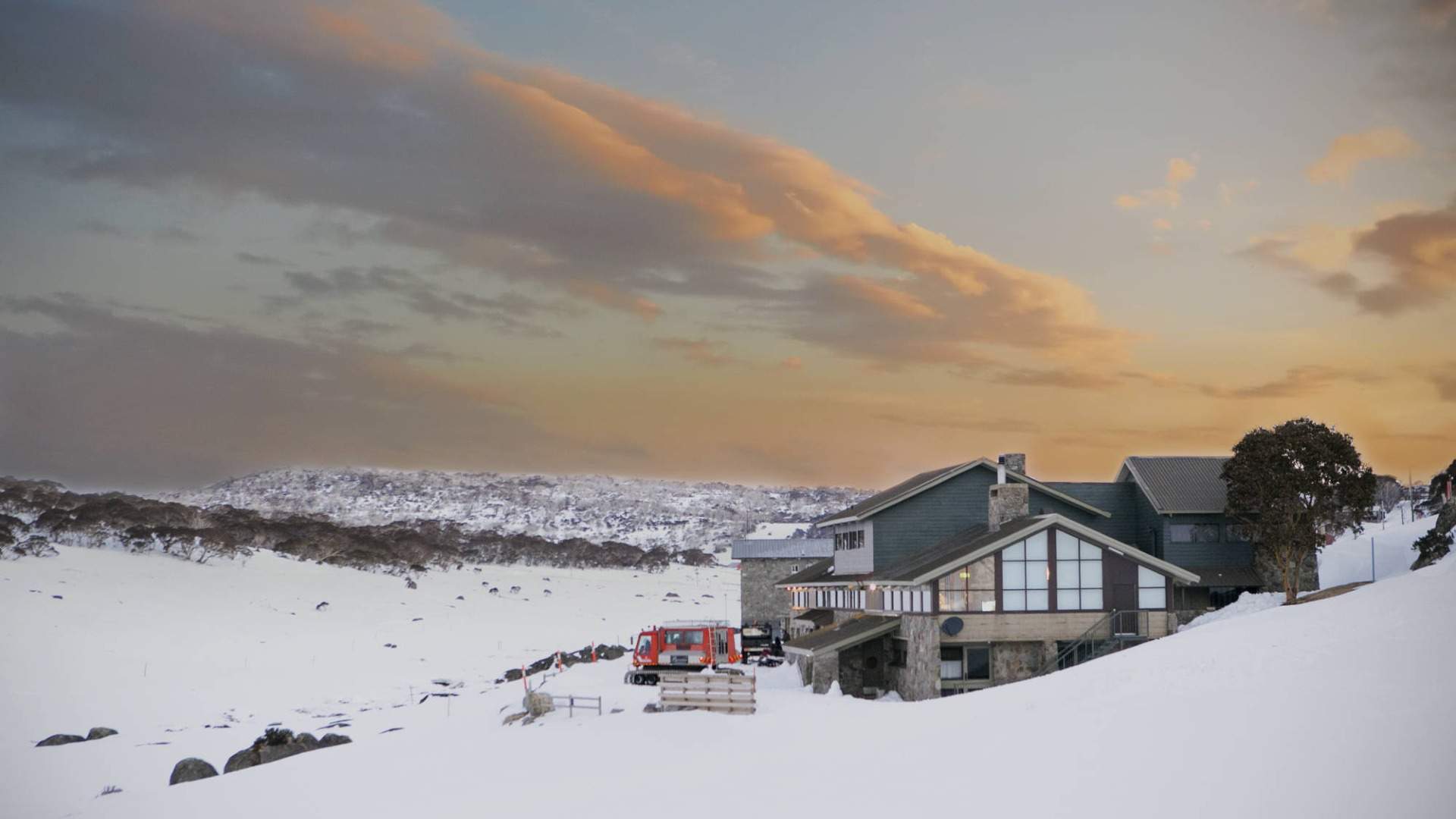 BARRAKEE SKI LODGE, PERISHER
Just a 50-metre glide from the North Perisher t-bar, you'll find the cosy escape of Barrakee Ski Lodge — a popular ski-in ski-out stay with over 50 years under its belt. It's comfy and modern, with a range of different room options and plenty of stunning white mountain greeting you from out the window each morning. The lodge has its own sauna, bar and games room for kicking back after a day on the slopes, as well as a cranking log fire cosying up the communal lounge each night. And you won't need to venture anywhere else to get your culinary fix — Barrakee's onsite restaurant is helmed by a former personal chef to the Prime Minister of Australia.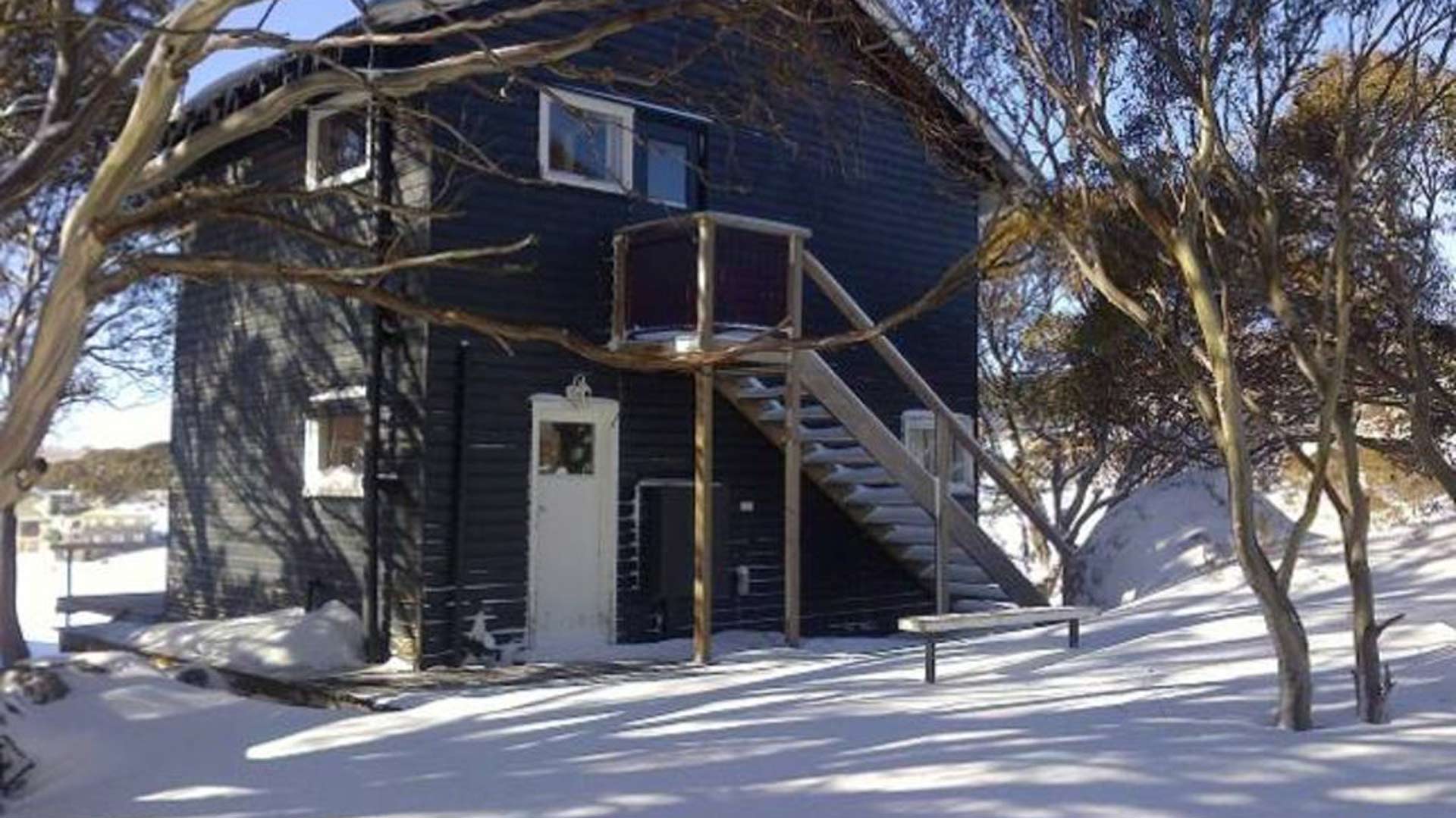 TAMBAROORA SKI CLUB, PERISHER
A picture-perfect, self-contained lodge sitting right in the heart of Perisher Valley, cosy Tambaroora Ski Club is the kind of ski-in ski-out accommodation you'll want to snap up quick for your next group snow trip. It sleeps six and is hidden among the trees, with a front door that opens right onto the slopes and an enviable location just a quick cruise from the Perisher Quad Express chair lift. The Ski Tube rail terminal is also just a few hundred metres away, for those who've parked off-snow. Inside, the chalet's set up with a full kitchen ideal for post-ski cook-ups, and while there's no TV or wifi, you've got your pick of board games to keep your crew entertained beside the lounge heater each night.
Published on May 26, 2020 by Libby Curran