The Best Outdoor Yoga Classes in Sydney
Slap on the SPF 30+ and take your downward dog to the great outdoors.
in partnership with
The warmer months are here, and our bodies are ready to take our indoor fitness routines to the outside world. Think yoga. Think nature. Think combining the two for the perfect summer activity. As well as mixing up your usual vinyasa routine, doing yoga in natural environments has great benefits for mental health since it combines the benefits of exercise with the restorative effects of being in nature.
But where can you realign those chakras outside? We're here to point you to a few golden outdoor spots to practice your asanas. We've also found a few teachers who'll help you through the moves, but these spots are also excellent for when you need a solo session with just you and nature. Either way, make sure to be sun safe and do your sun salutations from the shade when that fiery ball you're saluting is at its strongest (11am–3pm). A sunrise or sunset yoga practice is prime for avoiding peak UV time and for ensuring you aren't a total sweaty mess by the end of class. Whatever time of day you practice, though, make sure to apply that SPF 30+, wear some protective clothing and lay your mat in the shade.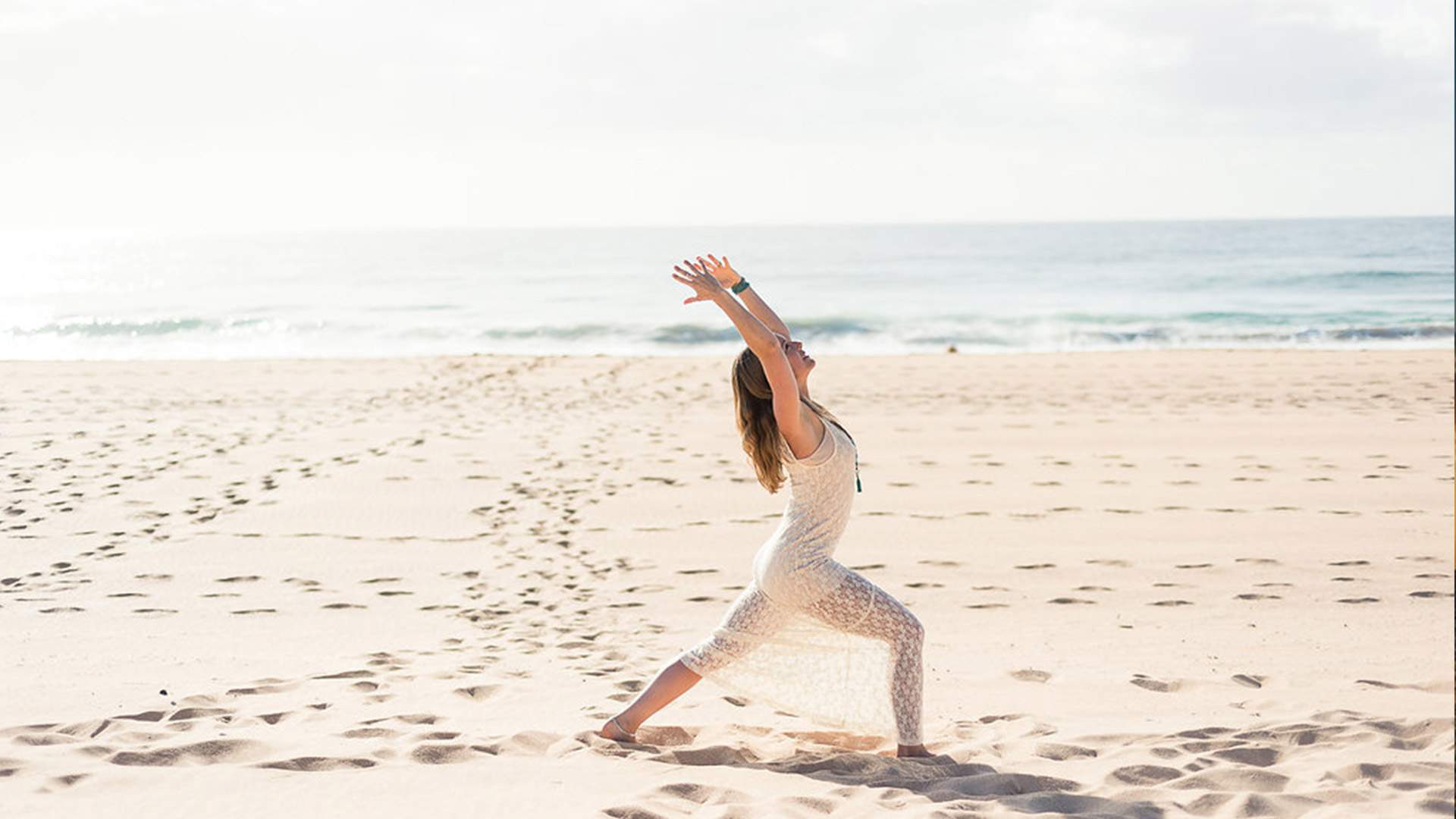 NARRABEEN SURF CLUB, NARRABEEN BEACH
Nestled halfway up the Northern Beaches, Narrabeen Beach is one of the most consistently clean beaches in Sydney, partly due to local conservation efforts aimed at protecting the ecosystems where Narrabeen Lagoon meets the sea. Slop on that sunscreen, plonk your mat right down on the sand with Louise Kelly of Surfside Yoga, breathe in the fresh air and flow to the calming sound of the waves rolling in. As a bonus, you can often spot dolphins here, giving you the full David Attenborough yogi experience.
Corner of Ocean and Albert streets, Narrabeen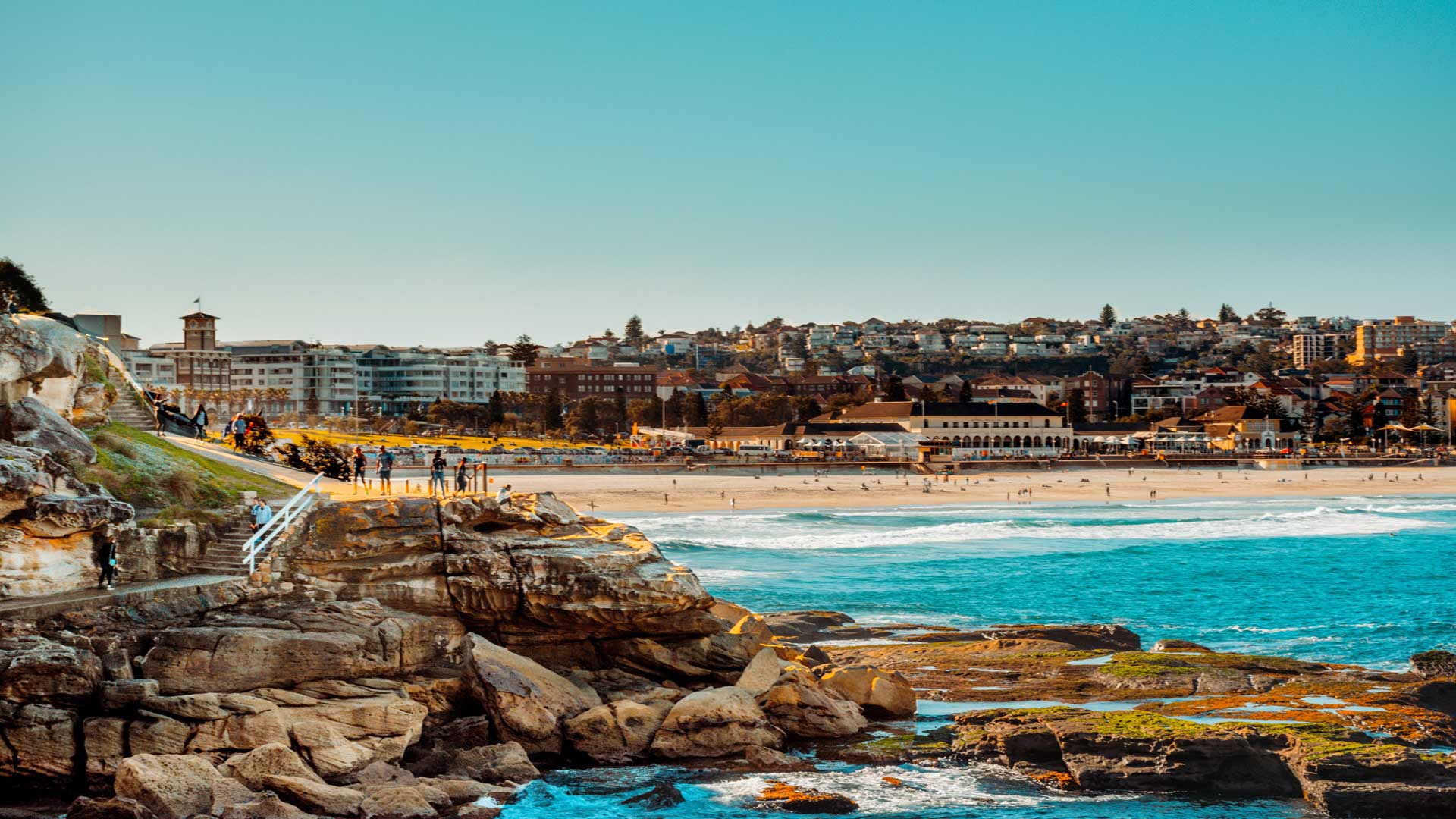 BONDI BEACH
A sweeping view of Bondi Beach, the splash of salt spray, an outdoor lap pool on hand and an outdoor yoga sesh makes an ideal start to any day. Yoga By The Sea runs sunrise classes at the southern pocket of the world-famous beach on Tuesday and Friday mornings, with sessions focusing on strength, fitness and flexibility. Can't make it to Bondi? Classes also take place at Bronte, Manly and Freshwater.
1 Notts Avenue, Bondi Beach

MANLY BEACH
So, you've mastered yoga on land and you're looking for a new challenge? Look no further: Manly's Flow Mocean has just the ticket with its weekend stand-up paddleboarding yoga classes. Paddle out to the floating studio for a 60-minute class that promises a lighthearted yet challenging practice that caters to just about any fitness and experience level. Prefer to stay on land? Flow Mocean also offers kayak yoga — no, it's not yoga on a kayak, but rather taking a kayak from Manly Kayak Centre Wharf to a secluded beach where you'll have a class on sand before taking a refreshing ocean dip afterwards.

YOGA IN THE PARK
Health, happiness and community are at the heart of the mission of registered charity Live Life Get Active. Its online and IRL fitness workshops welcome people from all walks of life to stay healthy and active, with classes led by professional trainers. The charity offers regular yoga classes in parks throughout Sydney, from Cronulla to Castle Hill, offering yogis of all experience and fitness levels a chance to practice outdoors. The best part? All classes are absolutely free.

If you are looking for more places to feel a sense of connection in New South Wales, head to visitnsw.com.