Taronga Zoo Has Released Footage of Its New Pygmy Hippo Calf to Give Your Day a Super-Cute Boost
The adorable little pygmy hippo calf is expected to make her public debut in the coming weeks.
Christmas isn't the only source of cheer in Sydney this month, especially if you like heartwarmingly endearing baby animals. After introducing the world to its new koala joey and lion cubs earlier this year, Taronga Zoo has just unveiled footage of its pygmy hippo calf, which was born at the zoo on Monday, November 22.
The calf doesn't yet have a name; however, Taronga visitors will get to see her in the flesh in the coming weeks — with the adorable critter set to make her public debut just in time for the upcoming school holidays. She was born to parents Kambiri and Fergus, and marks the first calf born at the zoo in more than four years.
At the moment, the calf's day involves spending time in an off-exhibit nursery den with Kambiri — suckling, getting energetic in short bursts and napping. And, learning how to navigate the water, because pygmy hippo calves aren't born knowing how to either swim or hold their breath. So, that's something that Kambiri is teaching her offspring.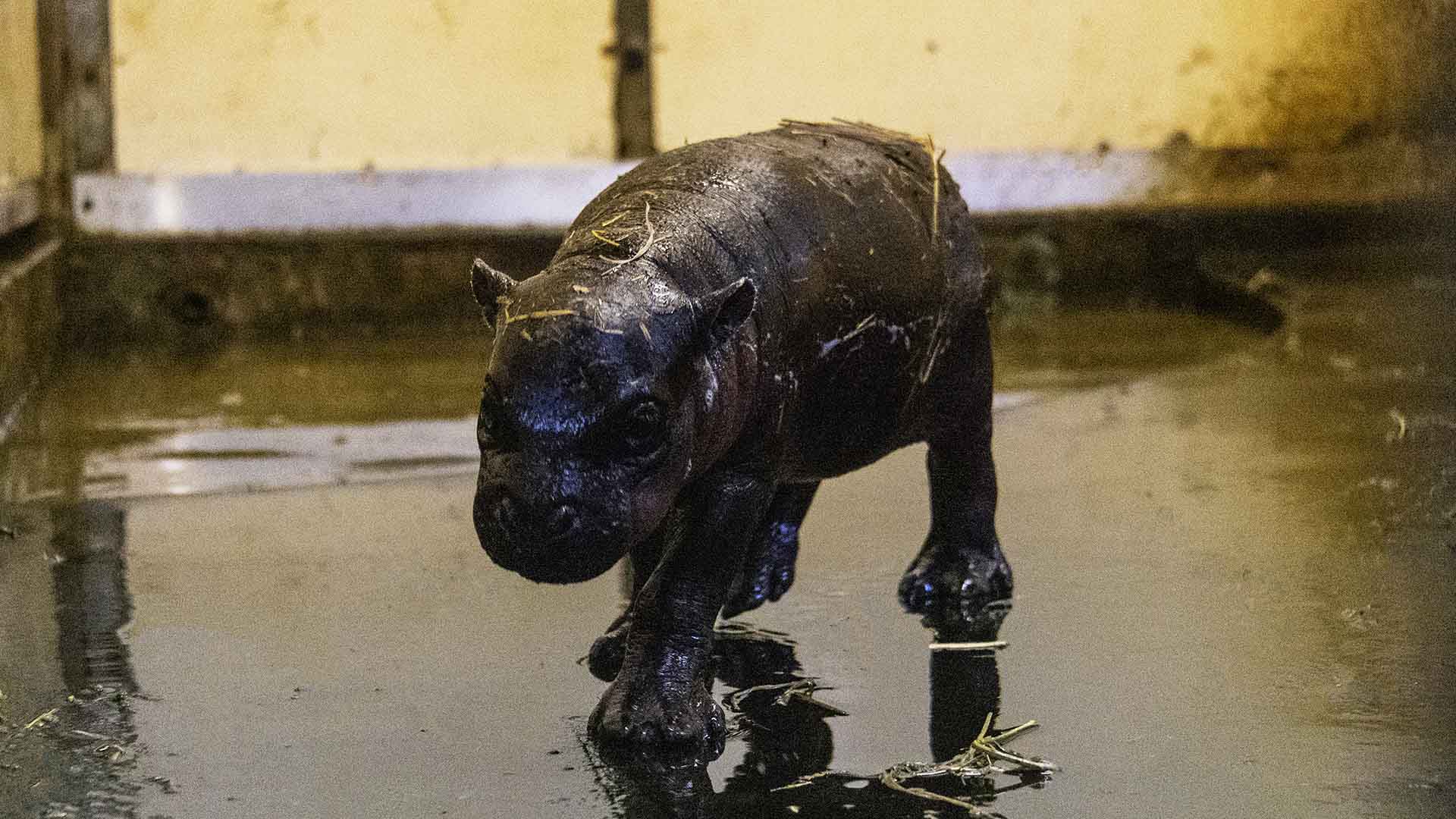 Once the calf masters splashing around, she'll be able to enter the public hippo exhibit, which has had its pond floor raised so it's easier for the calf to access.
The new calf will call Sydney home but, in the wild, pygmy hippos are native to West Africa's forests and swamps. Only around 2000–3000 are estimated to remain outside of zoos, which makes the species endangered. And, in the wild, they only tend to come together for breeding.
That's enough words about this new cutie, because we all know that you're here to get a glimpse. Check out Taronga Zoo's footage below:
Taronga Zoo's new pygmy hippo calf will make its public debut sometime in the coming weeks. For further information, keep an eye on the zoo's website.