Taronga Zoo Is Now Home to the World's Largest Bronze Gorilla Statue
Created by public artists Gillie and Marc Schattner, 'King Nyani' measures 30-foot-long — and Sydney is one of just three cities in the world to boast the giant gorilla statue.
When King Kong swung into cinemas back in 1933, it reshaped movie history — and also had viewers everywhere thinking twice about great apes. Fast-forward almost nine decades, and now another giant gorilla is making an impact. You can see King Nyani IRL, however, and not just on the silver screen. Even better: you can now climb into the 30-foot-long creature's hands at Taronga Zoo.
Created by public artists Gillie and Marc Schattner, King Nyani was inspired by King Kong. Consider the bronze statue — the world's largest bronze gorilla statue, in fact — a response to that pop-culture behemoth.
"In the movie, Kong is seen as a ferocious beast. That was so far from our experience meeting the actual animals. We wanted to show the world that this great creature was really a pacifist who put family above all else," says Marc.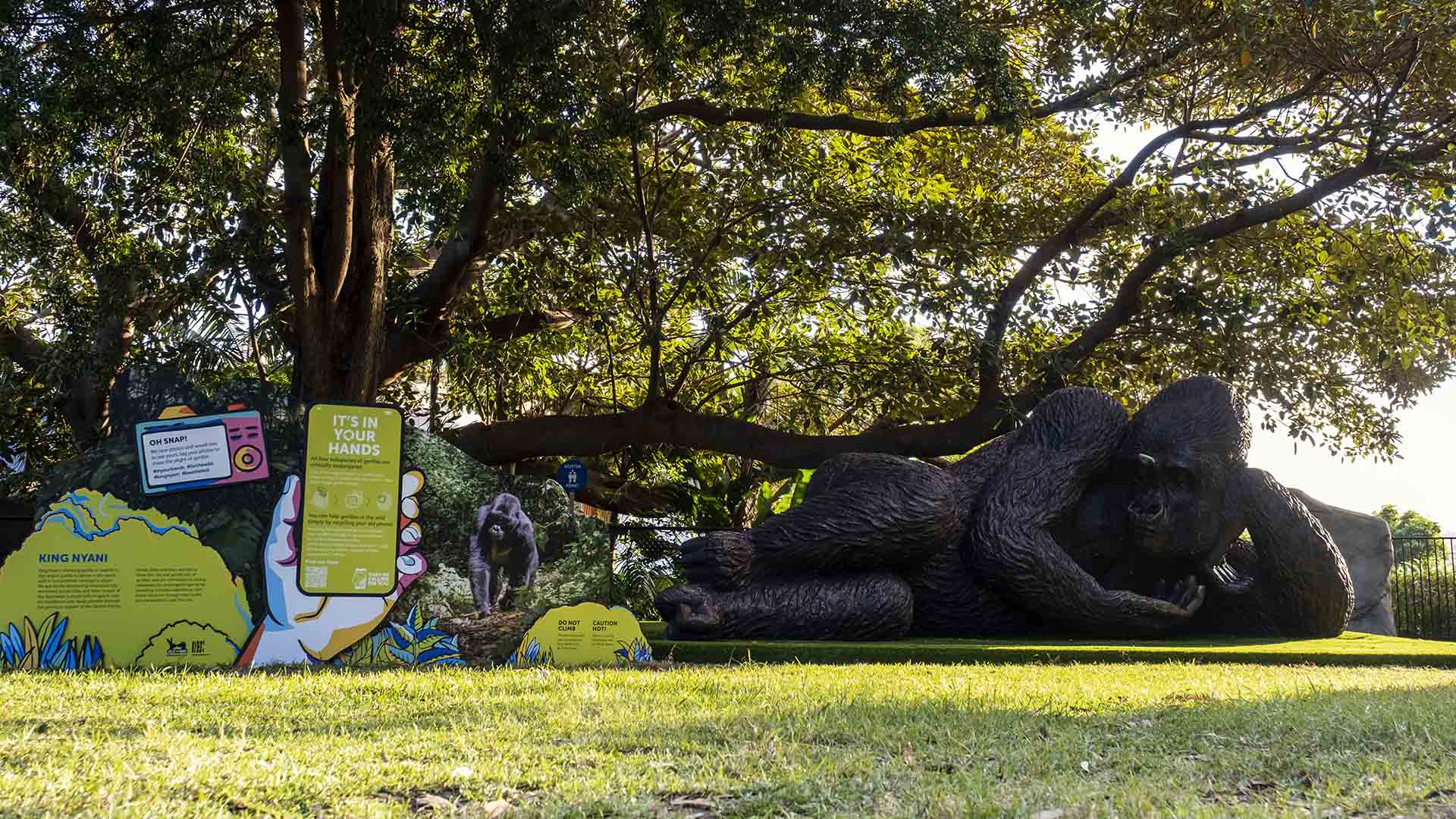 Spreading a message of conservation, King Nyani first popped up in New York City — where else? — in August 2020, and understandably received a huge reaction. Now, the the first edition of the sizeable statue sits in the Brookfield Zoo in Chicago, with a second due to be installed at the Bruce Museum in Greenwich, Connecticut. Yes, that makes Sydney's version edition three.
"We decided to create three editions after seeing the unbelievable response to the original Nyani in NYC. We knew that this was a cause that many people were willing to get behind," advises Gillie.
"This was a chance to inspire three times as many people to protect gorillas to save them from extinction."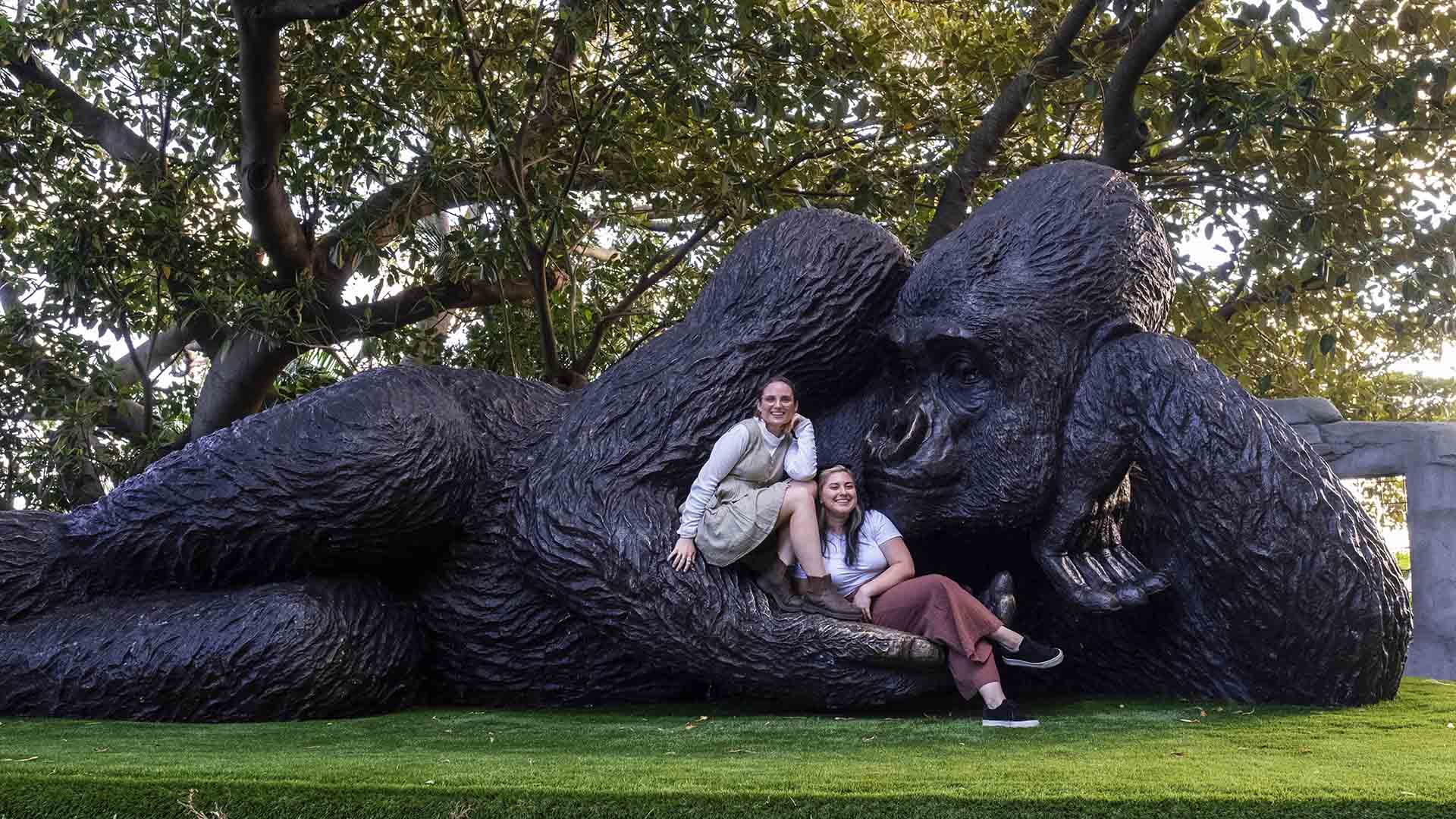 King Nyani is definitely big — up to three people can sit inside the bronze silverback's hands, an act that serves multiple purposes. "We wanted to create a sculpture where the public could really get close to the silverback, both physically and emotionally. Being able to sit in his hand and look up into his gentle face, we hope they will fall in love and join the movement to save the gorillas," explains Gille.
At Taronga, King Nyani now sits next to the Centenary Viewing Platform, underneath a giant fig tree — and mere metres away from the zoo's harbour view.
You'll need an entry ticket to Taronga to check out its new addition, and to snap those pics you know are going to be all over social media, but those funds will go towards the zoo's efforts to support, care and protect wildlife, including gorillas.
King Nyani is on display next to the Centenary Viewing Platform at Taronga Zoo, Bradleys Head Road, Mosman. For more information, head to the zoo's website.
Concrete Playground Trips
Book unique getaways and adventures dreamed up by our editors