TRAVEL & LEISURE
The Ten Best Outdoor Gyms in Sydney
Playground equipment for grown-ups. The perfect way to break up a run.
The Ten Best Outdoor Gyms in Sydney
Playground equipment for grown-ups. The perfect way to break up a run.
Feel like you're missing out on fresh air by spending time at the gym? Here are ten great locations to work up a sweat as well as a tan. And happy bonus? They're all absolutely free.

BURROWS PARK, CLOVELLY
This latest and greatest fitness station is a welcome addition along Sydney's most iconic coastal walk. There's 13 pieces of cardio and strengthening equipment injecting variety into your outdoor routine — including a treadmill, a cross trainer, rowing machine and triple pull-up bars. The more complicated machines use your own body weight for resistance. The bright green outdoor gym is not only modern, it is made to last: all of the equipment is constructed form marine grade stainless steal. Once your workout is done, shake it off down at the beautiful Clovelly Beach.

CHRISTISON PARK, VAUCLUSE
Nestled on top of ocean cliffs overlooking the harbour, this park is everything you'd expect from posh Vaucluse. If the gorgeous view doesn't distract you from your workout, you can be sure to have the most pleasant of sweats here. The brand new equipment is nicer than many indoor gyms, with an elements-resistant version of an elliptical trainer, hand cycle, rowing machine and more.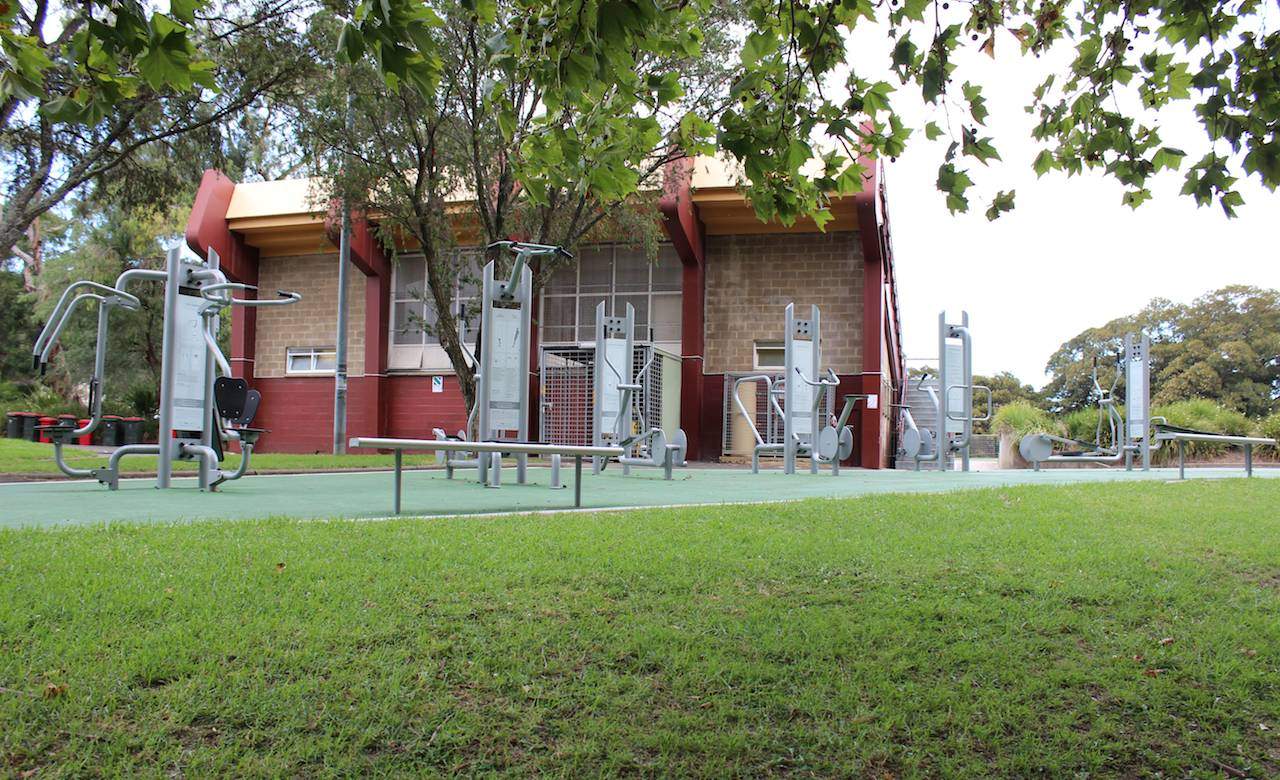 CAMPERDOWN PARK, CAMPERDOWN
Recently revamped and often in use, Camperdown Park (not to be confused with Camperdown Memorial Rest Park in Newtown) offers the most modern fitness station you'll find outside of the trendier eastern suburbs. The park is one of the more active in the inner west, with daily group training sessions and tennis matches. With elliptical, standing bike and pull-down machines, you can have a gym-style workout in a low-key environment. For added cardio, the bandstand stairs are located directly behind the equipment.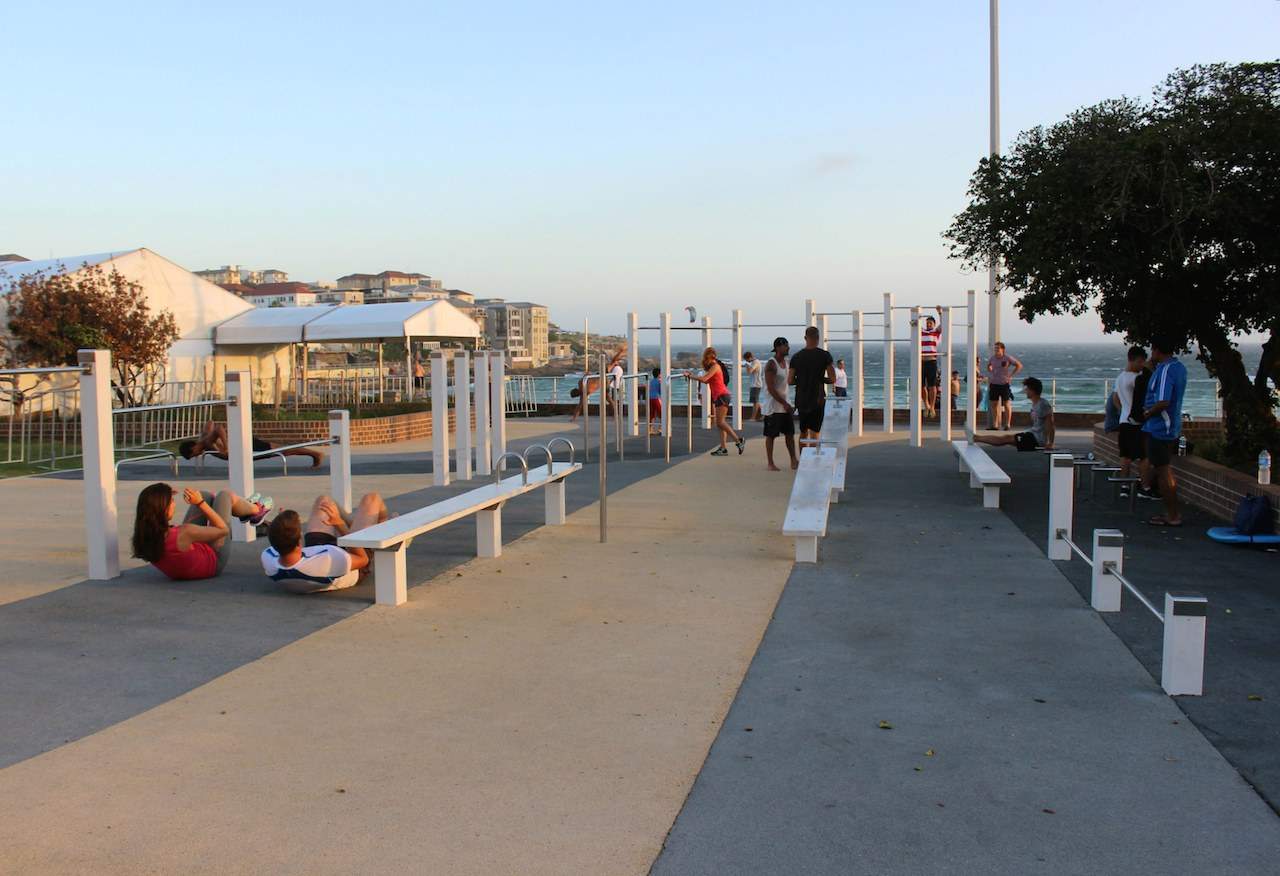 BONDI PARK, BONDI BEACH
No moving parts here; from this point the fitness stations get more minimal. Think: chin-ups, body curls and various bars and steps for you to use creatively. But at Bondi Park, you have the advantage of being able to look out over Sydney's most iconic beach while you get your sweat on. Recently given a 100K facelift, this trendy workout location could easily be mistaken for the Miami strip. Hundreds use the equipment daily, so it is packed with fit beach bods from morning to night. Done with your workout for the day? Hit the Bondi surf, only a few short steps away.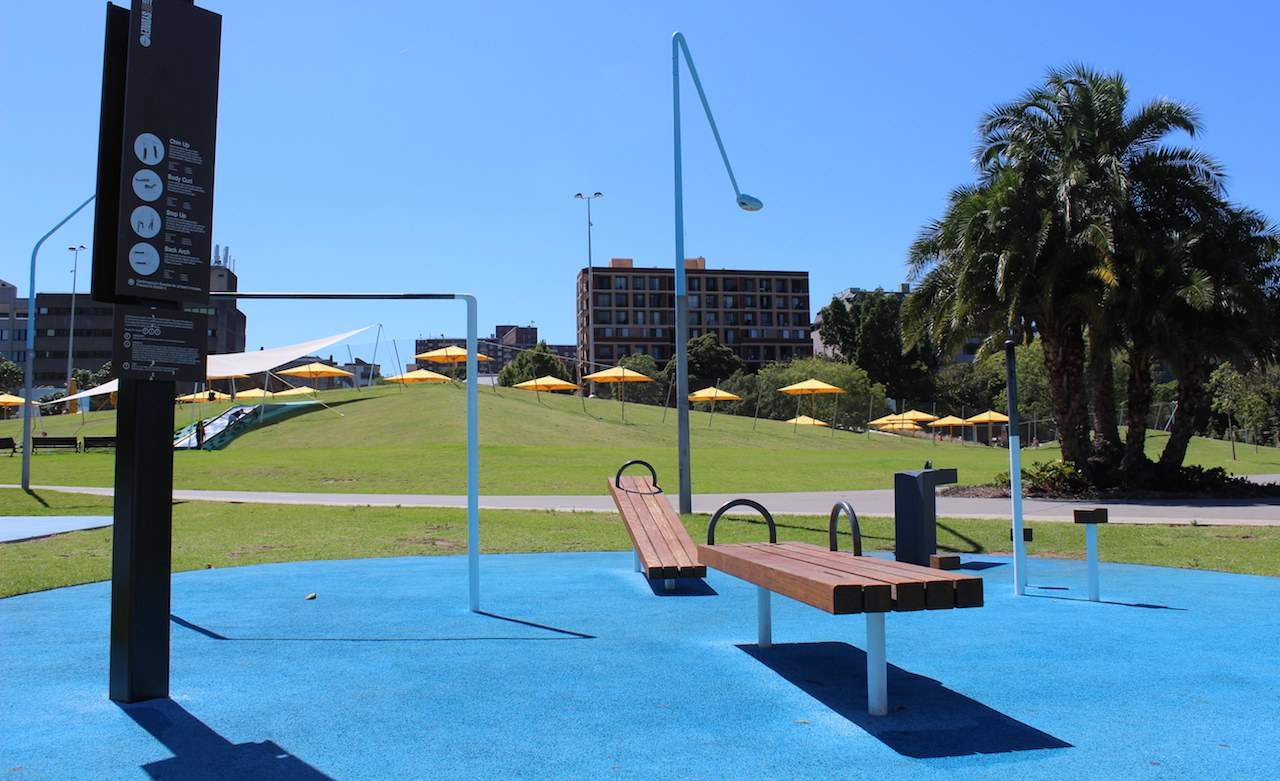 PRINCE ALFRED PARK, SURRY HILLS
This three-time award-winning facility includes the city's first heated outdoor swimming pool and brand new exercise equipment. The simple, motionless fitness stations are built for chin-ups, body curls, step-ups and the like. They're scattered across the park, which is also home to tennis and basketball courts. Consulted on by landscapers, architects and designers, Prince Alfred went green with the latest filtration systems, energy effective light bulbs and an underground water re-use system. The lush grass just adds to the pleasant workout ambiance.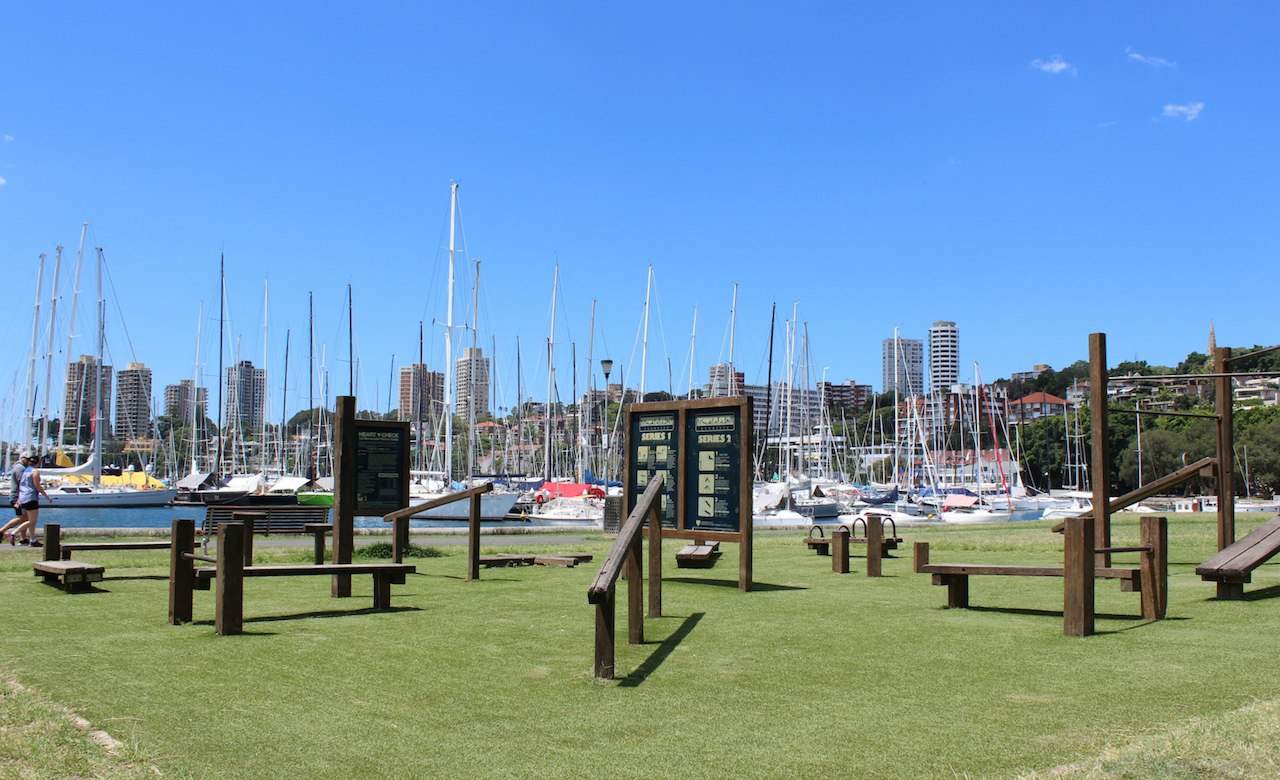 RUSHCUTTERS BAY PARK, RUSHCUTTERS BAY
Situated right at the bay, this fitness station offers a most serene and relaxing way to work out. The equipment looks right out onto the sailboats and is much loved and used by the local community. Offering a range of workout options, including chin-ups, step-ups, and sit-ups, this is a straightforward workout location in one of Sydney prettiest parks.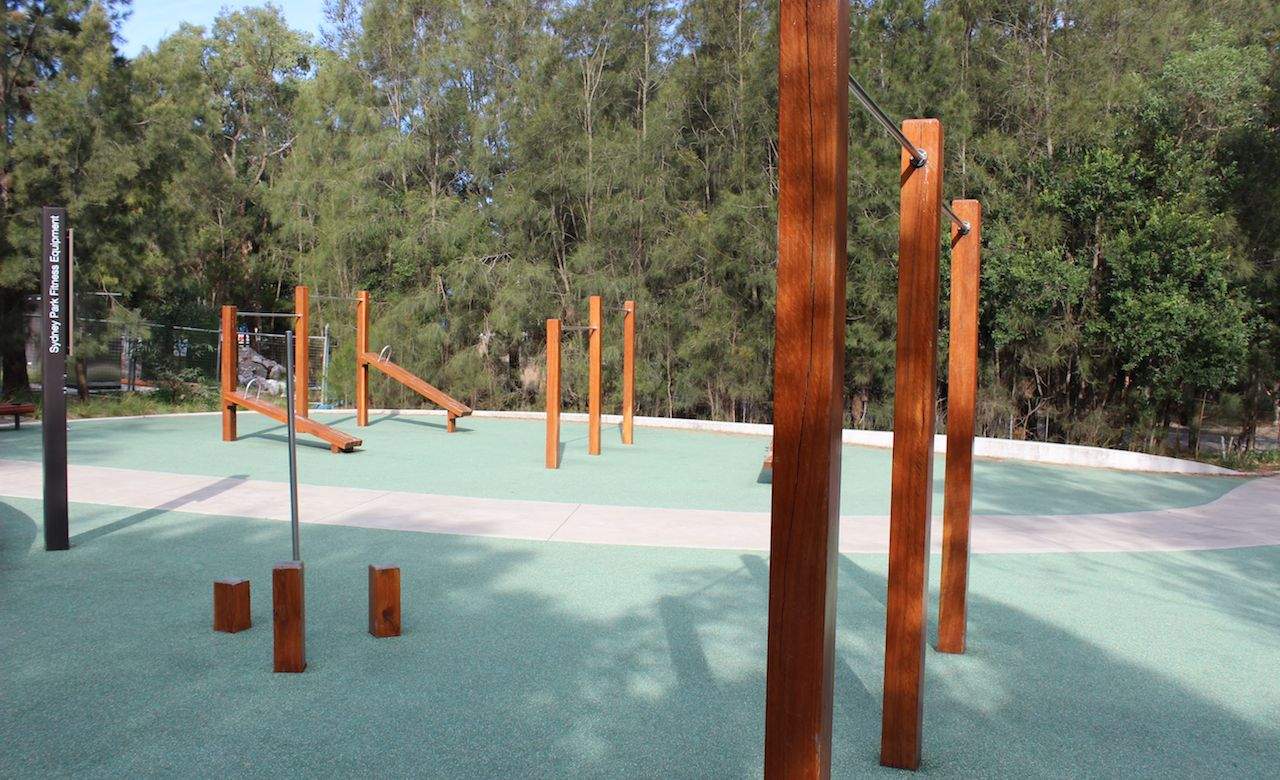 SYDNEY PARK, ST PETERS
This namesake park is not simply home to a Darling Harbour-style epic playground and a kids' go-kart track (both adult friendly). The three spartan fitness stations provide for an intense workout in a beautiful location. It's also the perfect place to catch a cricket match, as the outdoor gym overlooks the playing field. Of course, the lush hills and beautiful wetlands aren't a bad reason to visit, either.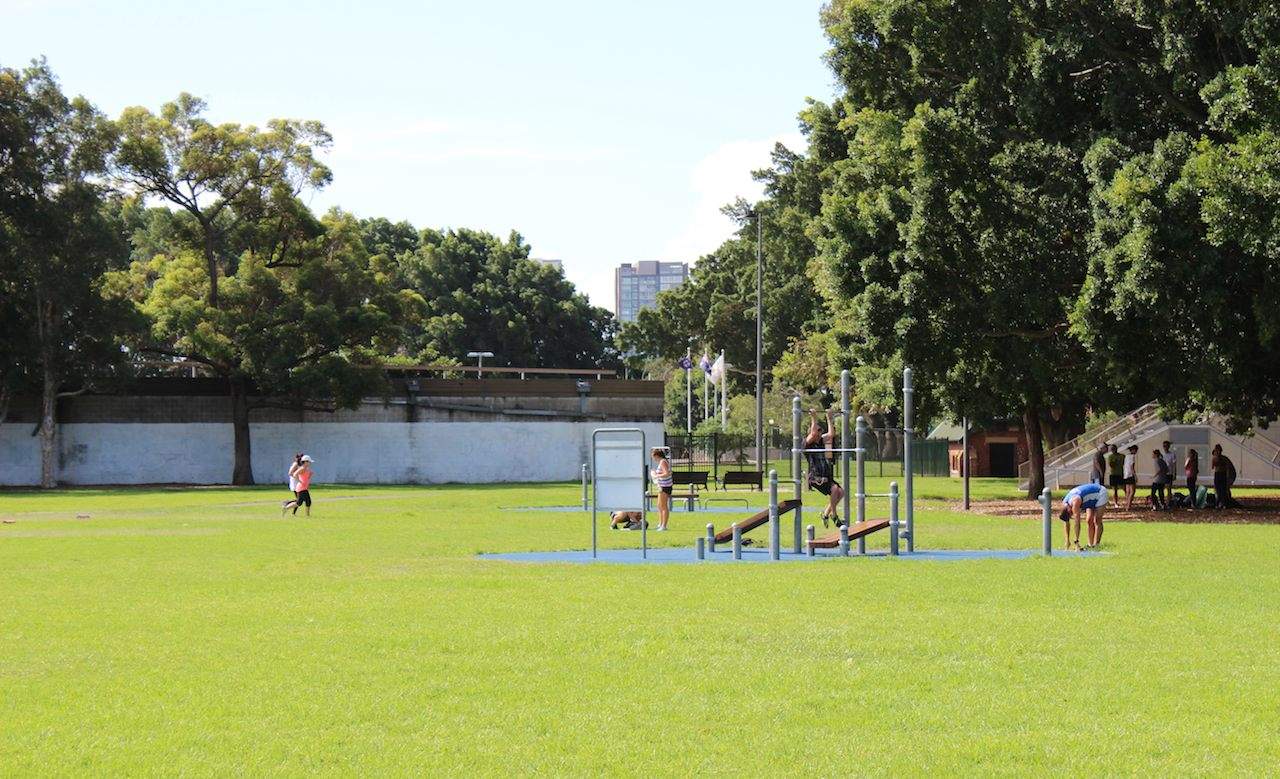 WENTWORTH PARK, ULTIMO
What started out as swamplands have been transformed over time to one of the most beloved parks in Sydney — especially for the sport involved there. The four floodlit fields, year-round cricket nets and four exercise stations are in constant use. Training sessions and exercise classes, including yoga and kickboxing happen regularly. Looking for a post workout snack? You won't have to rely on mediocre park kiosks here, as the Sydney Fish Market is just across the road.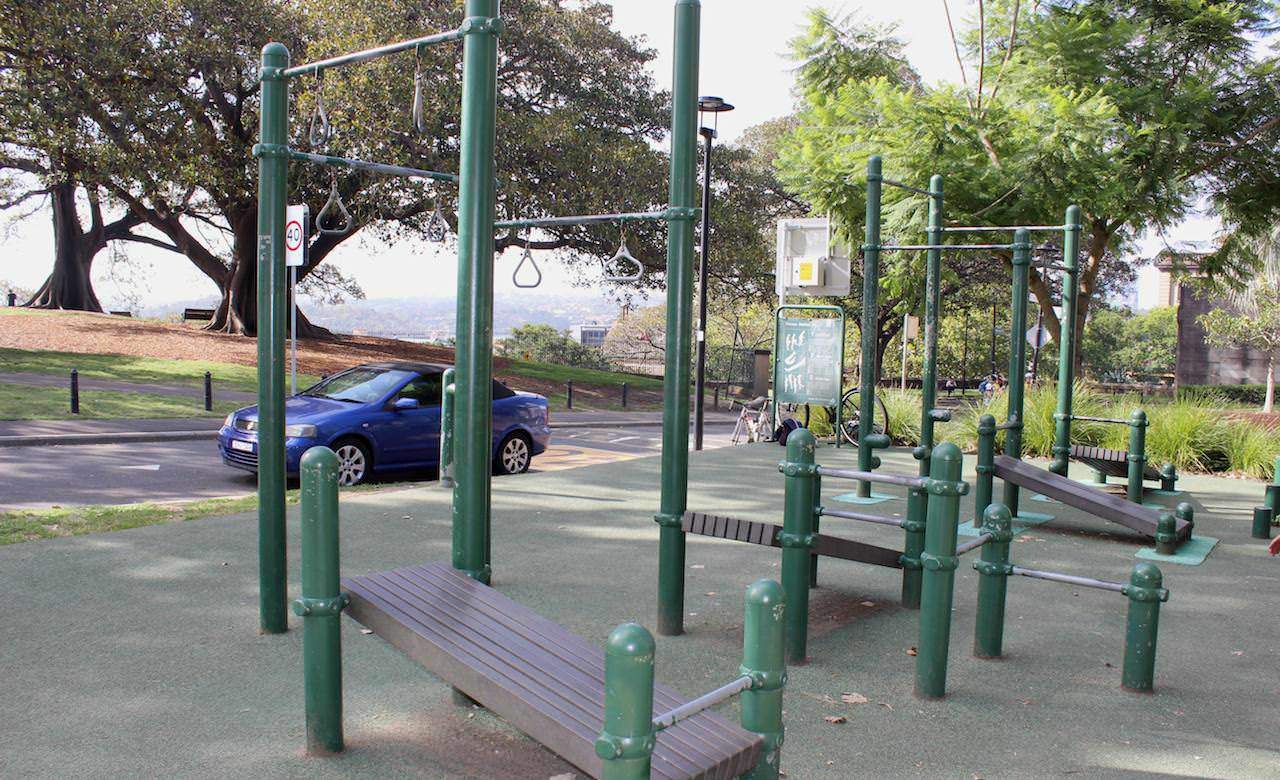 OBSERVATORY HILL PARK, MILLERS POINT
One of few CBD parks with outdoor equipment, Observatory Hill Park is quite the picturesque workout location, thanks to sweeping, panoramic views of the Sydney Harbour and Harbour Bridge. Though the three fitness stations offer basic equipment and routines, the much loved exercise spot gets packed on either side of 9-5. To get the view, and the equipment, to yourself, late afternoon is your best bet.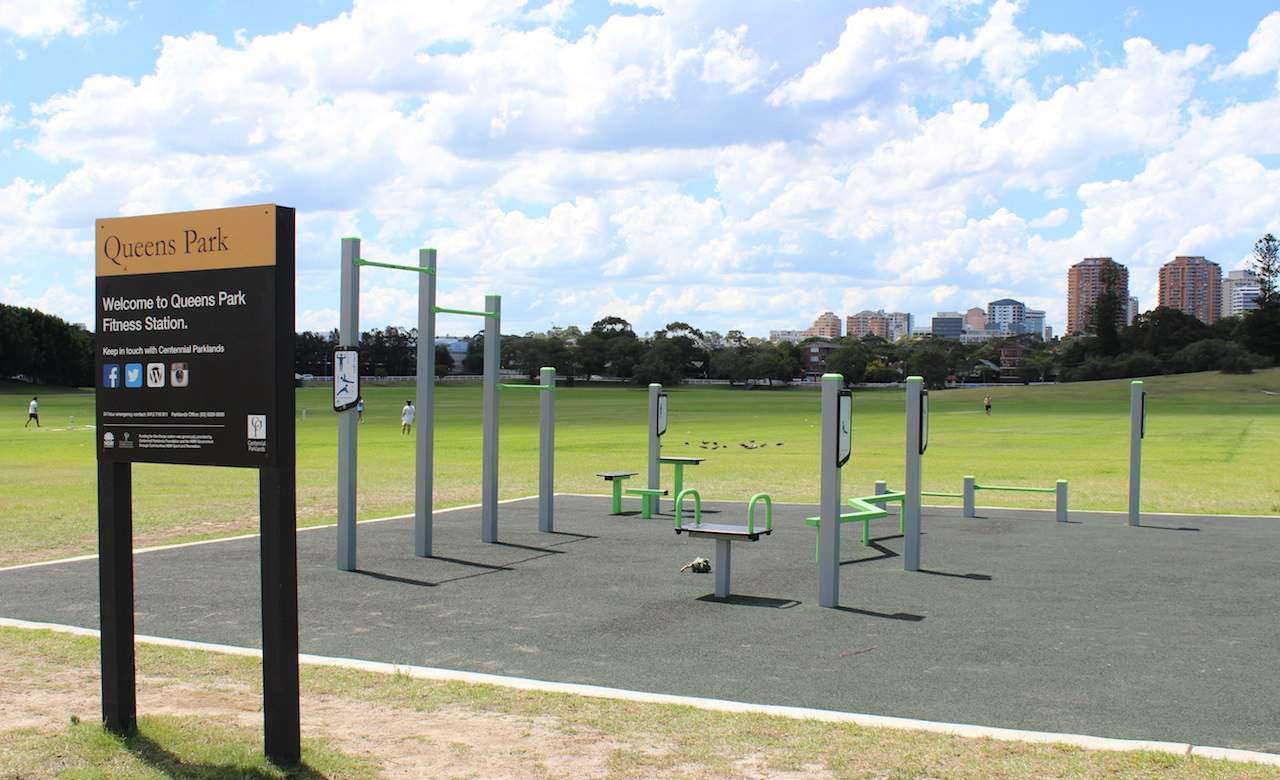 QUEENS PARK, QUEENS PARK
Located at the base of Centennial Park is this updated equipment. Since it is such a massive park, it isn't typically as crowded as some of the beachfront stations and still offers a great range of workout options.

Words and images by Marissa Ciampi.
Published on January 29, 2015 by Marissa Ciampi