TRAVEL & LEISURE
This Qantas Flight Over Sydney Will Let You Get a Sky-High Glimpse of This Month's Supermoon
The second supermoon of 2021 also coincides with a full lunar eclipse, so you'll have plenty to see.
When a supermoon graced the skies in April, you probably trotted out to your backyard to stare at the heavens. And, you might've nabbed a decent-enough look at the impressive lunar sight. But if you'd like to get a bit closer to the astronomical body during this month's next supermoon — the second and last for 2021 — you now have the option of jumping on a plane.
On Wednesday, May 26, Qantas is running a special supermoon flight — and yes, its sole purpose is to let its passengers get a better look at the moon. Not only will the date bring a supermoon, but there'll be a full lunar eclipse as well. That's when the Earth gets between the sun and the moon, covering the latter with its shadow and giving it a reddish hue.
If you'd like to take to the skies, rather than just peer up at them, you'll need to be in Sydney. Just one supermoon flight is departing from Sydney Domestic Airport (T3) at 7.30pm, and only just over 100 seats will be available. Passengers will hop onto a B787 Dreamliner, then take a three-hour trip over the city — including Sydney Harbour — complete with a stint cruising above the clouds at 43,000 feet for maximum moon viewing.
The lunar eclipse is due to begin at 6.47pm, reach its maximum at 9.18pm and end at 11.49pm, according to Timeanddate.com, so you'll be in the air at the absolute best time. Before departing, you'll also enjoy a cocktail party in the Qantas business lounge from 5.30pm. And, once you're onboard, you'll eat, drink, lock your eyes on the window and listen to CSIRO astronomer Dr Vanessa Moss — who'll be giving a live commentary, and also working with the pilots in advance to design the optimal flight path.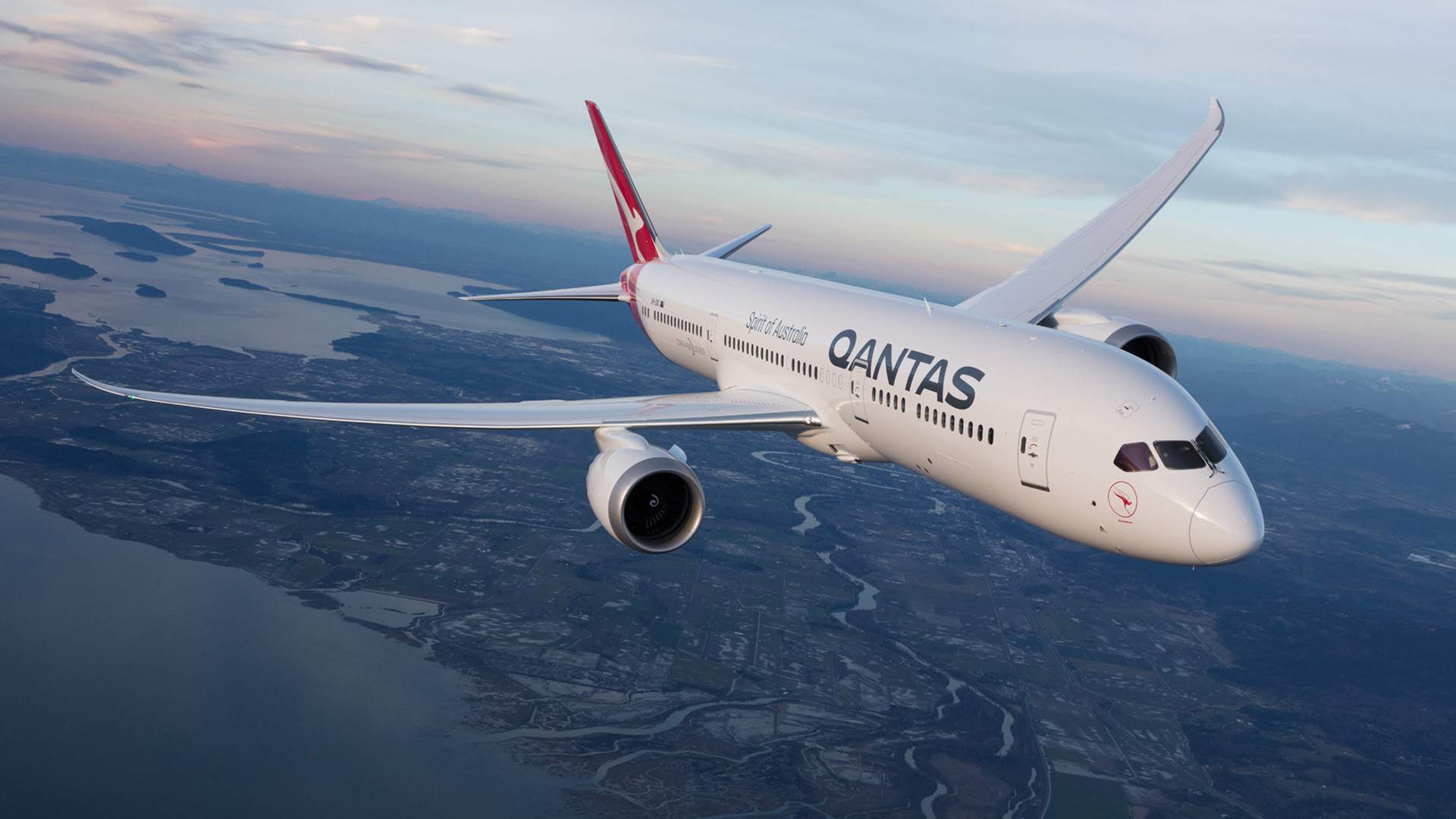 Unsurprisingly, tickets for the supermoon flight don't come cheap — starting at $499 for economy, $899 for premium economy and $1499 for business.
To offset the environmental impact of taking to the sky purely to get a closer look at the moon, Qantas will offset 100 percent of the flight's carbon emissions.
Qantas' supermoon flight will depart Sydney Domestic Airport (T3) at 7.30pm on Wednesday, May 26, with tickets going on sale at 12pm on Tuesday, May 12.
Published on May 11, 2021 by Sarah Ward