TRAVEL & LEISURE
A Weekender's Guide to Copacabana and Bouddi National Park
Take a quick drive to shipwrecks, snorkeling, fresh seafood on the beach and swamp wallabies.
A Weekender's Guide to Copacabana and Bouddi National Park
Take a quick drive to shipwrecks, snorkeling, fresh seafood on the beach and swamp wallabies.
---
Were it not for a fearless, feisty adventurer by the name of Marie Byles, Bouddi National Park wouldn't exist. As a kid growing up in Palm Beach in the 1900s, she spent hours and hours gazing across the Hawkesbury River towards the Central Coast. As an adult, she ventured across the water whenever she could, to walk, camp, swim and write. By 1930 (shortly after becoming New South Wales's first practising female solicitor), she'd decided the area should belong to the public forever. And, after five years of fierce, relentless campaigning, she made it happen.
Thanks to Byles, Bouddi looks pretty similar to us to the way it did to her. Its 3790 glorious acres still stretch along the Central Coast's southeast corner. Among them are more than 100 important Aboriginal sites, secret sandy beaches, dizzying cliffs, waterfalls, patches of rainforest, walks and mountain bike trails. At either end lie the ultra-relaxed, tree-filled villages of Copacabana in the north and Killcare in the south.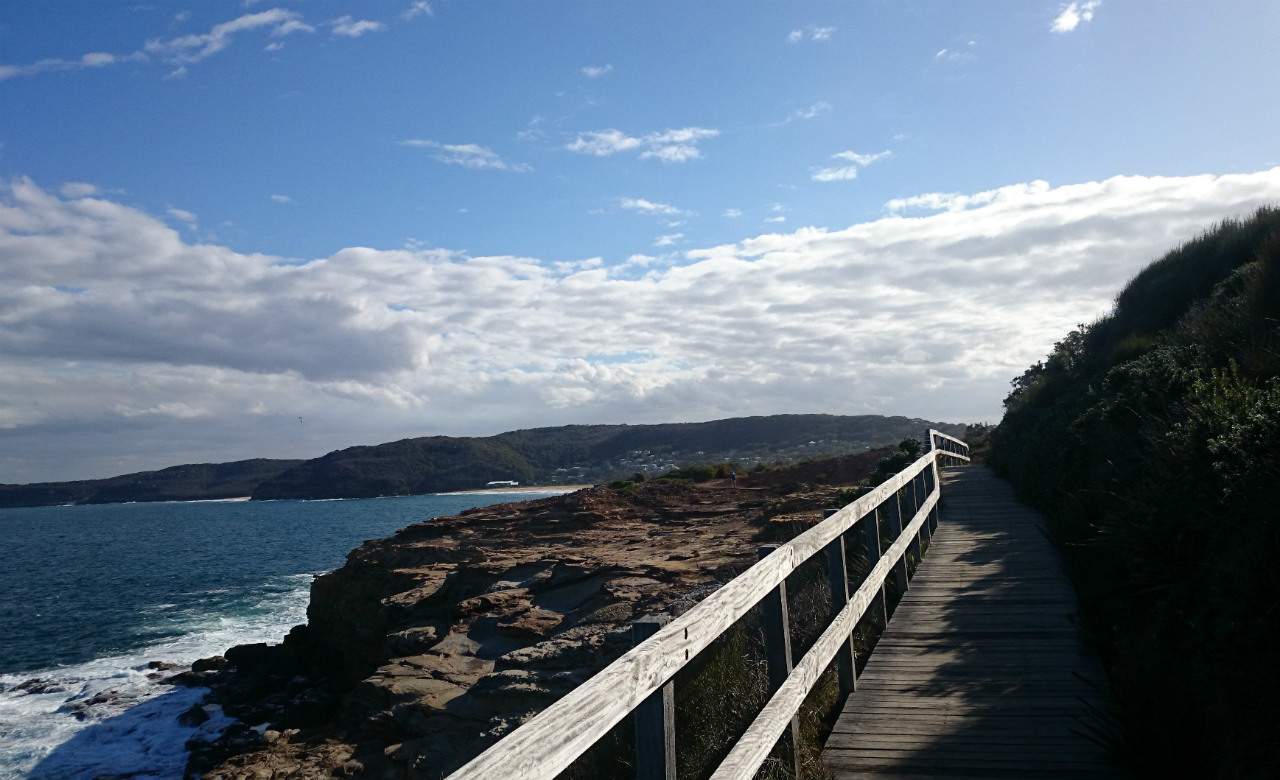 SEE AND DO
For a thorough exploration, slap on some sunscreen and take on the Bouddi Coastal Trail. This 8km hike runs the length of the park, sticking to the coast most of the time. You'll pass lookouts and beaches and, if you're not too raucous, meet wildlife of all kinds. Don't have the time — or inclination — for such an enormous journey? You can always squeeze in a briefer stroll.
One of Bouddi's most popular short walks is the Maitland Bay Track, which begins at Maitland Bay Information Centre (cnr, Maitland Bay Drive and The Scenic Rd, Killcare Heights; (02) 4320 4200). It's a 1.5km wind through sandstone and rainforest to beautiful Maitland Bay. Take your snorkelling gear — Bouddi has a 300-hectare marine extension, so you'll catch plenty of underwater action — and if the tide's low, tiptoe around the PS Maitland, shipwrecked in 1898 in the bay's eastern corner. On your return journey, there's every chance you'll notice the trail seeming steeper than it did on your way down. If you're not in top form, travel slow or take the gentler, 3km route to Putty Beach — another excellent beach for swimming. Just don't forget to organise a ride back to your car.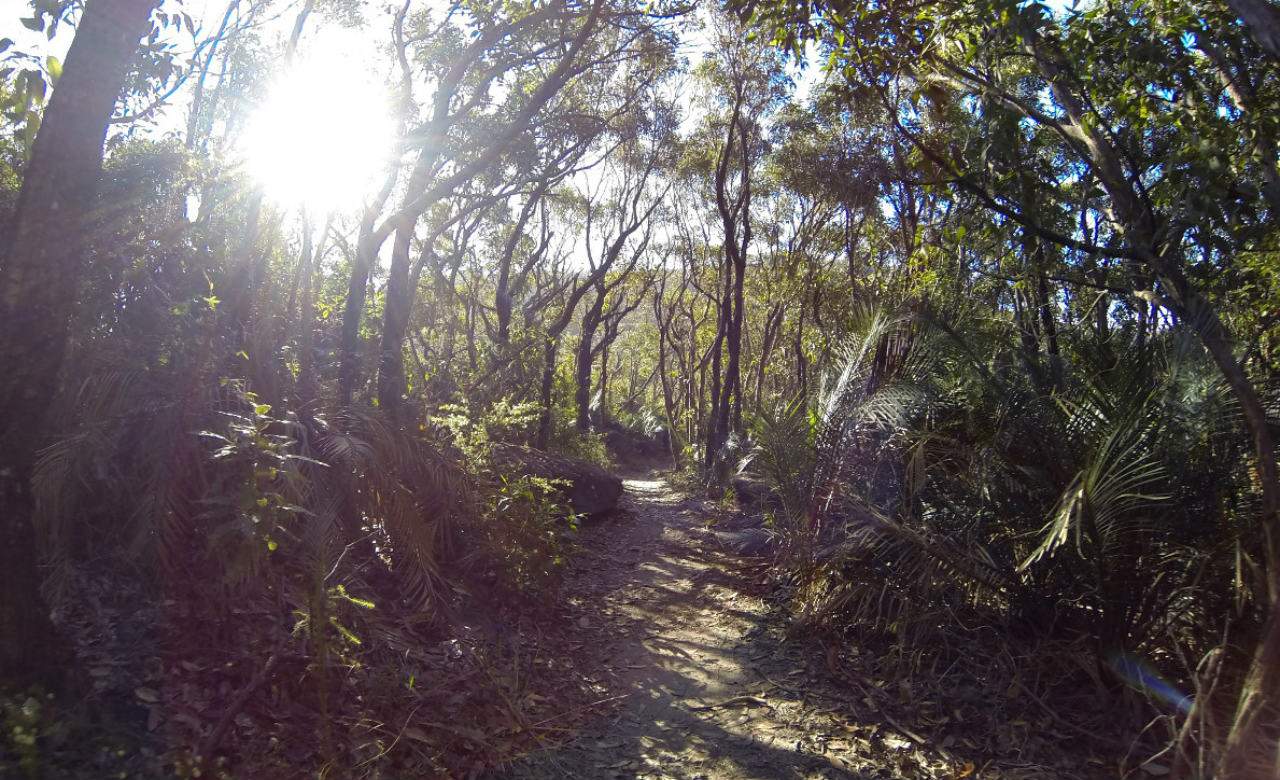 Some of Bouddi's indigenous history can be explored at Daley's Point. It's reached by an easy, 1.7km-long stroll along a ridge. The views over Brisbane Water are brilliant and inside Milligans — also known as Fish Hook Shelter — you'll find a series of ancient sandstone engravings.
Alternatively, go day tripping with your mountain bike and conquer the Bouddi Ridge Explorer, a 10 km loop around the park's north-western section. Count on cracking views and keep an eye out for swamp wallabies and echidnas. Inexperienced riders might want to limit themselves to one or two easy sections, like the 5km Strom Loop.
If you're keen to stay the night, there are three campgrounds in Bouddi National Park. The biggest is Putty Beach, with 20 spots, while Tallow Beach and Little Beach have six each. It's definitely a good idea to book in advance.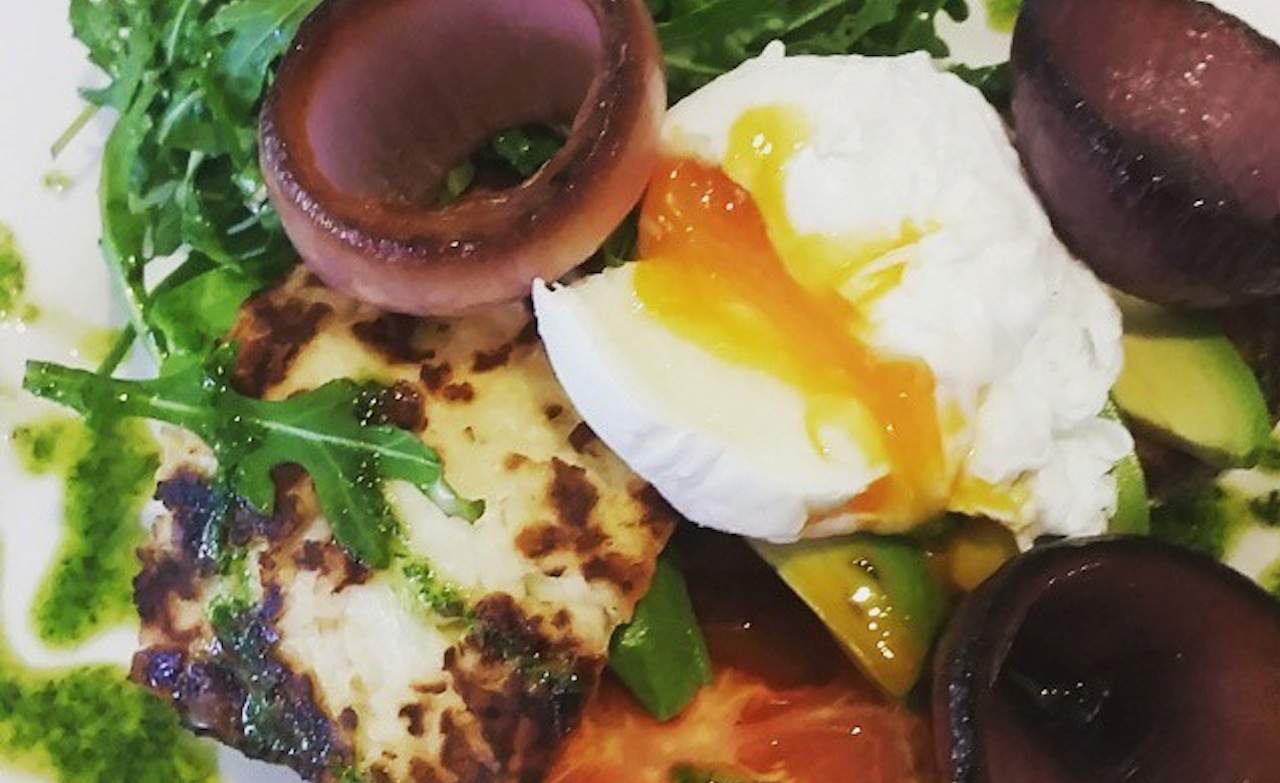 EAT AND DRINK
When you're ready to refuel between outdoor escapades, drop by Copacabana or Killcare. Copacabana is a 2,700-person settlement on mighty Allagai Bay. For breakfast or lunch right on the beach, there's Bar Copa. It's a casual kiosk operating out of the northern end of the Copacabana SLSC (220 Delmonte Place, Copacabana; Wed-Mon, 8am-3pm). The coffee comes from the Byron Bay Coffee Company and the menu specialises in tasty, wholesome, goodness, covering both classics and surprises, from salted caramel hot chocolate to vegan burgers filled with homemade patties, featuring exotic flavours like carrot and coconut.
Just across the road, sheltered by a Norfolk Island pine, is Allagai Bay Cafe (2/204 Delmonte Place, Copacabana; Sun-Thu, 7am-3pm; Fri-Sat, 7am-3pm and from 6pm;(02) 4382 6120), serving up inventive dishes, which change according to the availability of quality produce. Current examples include scallops with chorizo and pea puree; salt and pepper soft shell crab; and deconstructed cheesecake with nutella, berries and marshmallow. Visit on a Sunday afternoon to score some live acoustic sessions with your meal.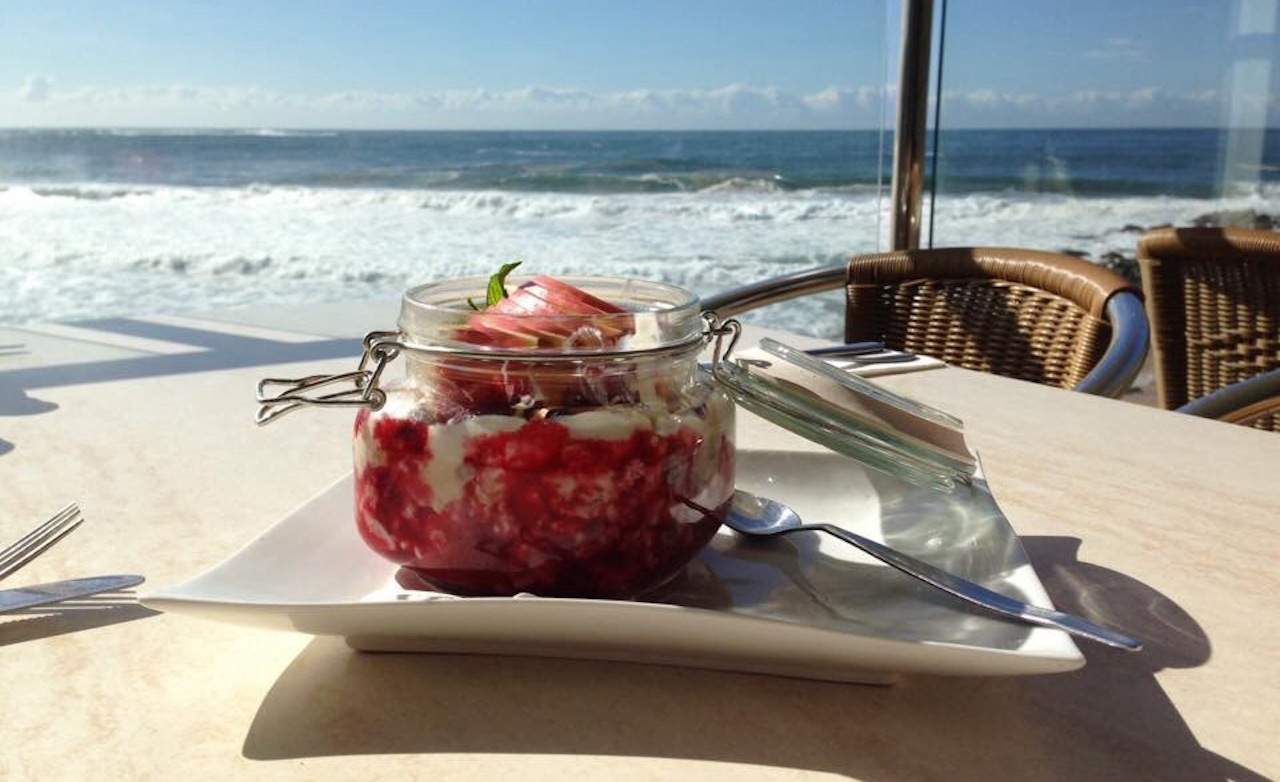 For beachside dining in Killcare, drop into Horizons, a cafe and tapas bar occupying the first floor of the SLSC. The focus is on simple, hearty fare done well. Lunch dishes are big on fresh seafood — think prawn risotto with tarragon, peas and parmesan; and grilled barramundi with French beans, crispy prosciutto, almonds, mint and lemon.
If you're treating yourself to a fancy, schmancy day out, make a booking at Manfredi at Bells Restaurant (Fri-Sun, lunch and dinner; Mon-Thu, dinner only; 107 The Scenic Road, Killcare Heights; (02) 4349 7000). Manfredi's hung onto its chef's hat since 2008, so you're pretty much guaranteed a top-shelf feast. Plus there's a strong commitment to sustainability and ethical farming: the 500-square metre kitchen garden supplies more than 15 percent of produce, roaming hens provide free-range eggs and there are hives onsite. And, if you're feeling worn out after a day's adventuring, this is the perfect place for a luxurious overnighter.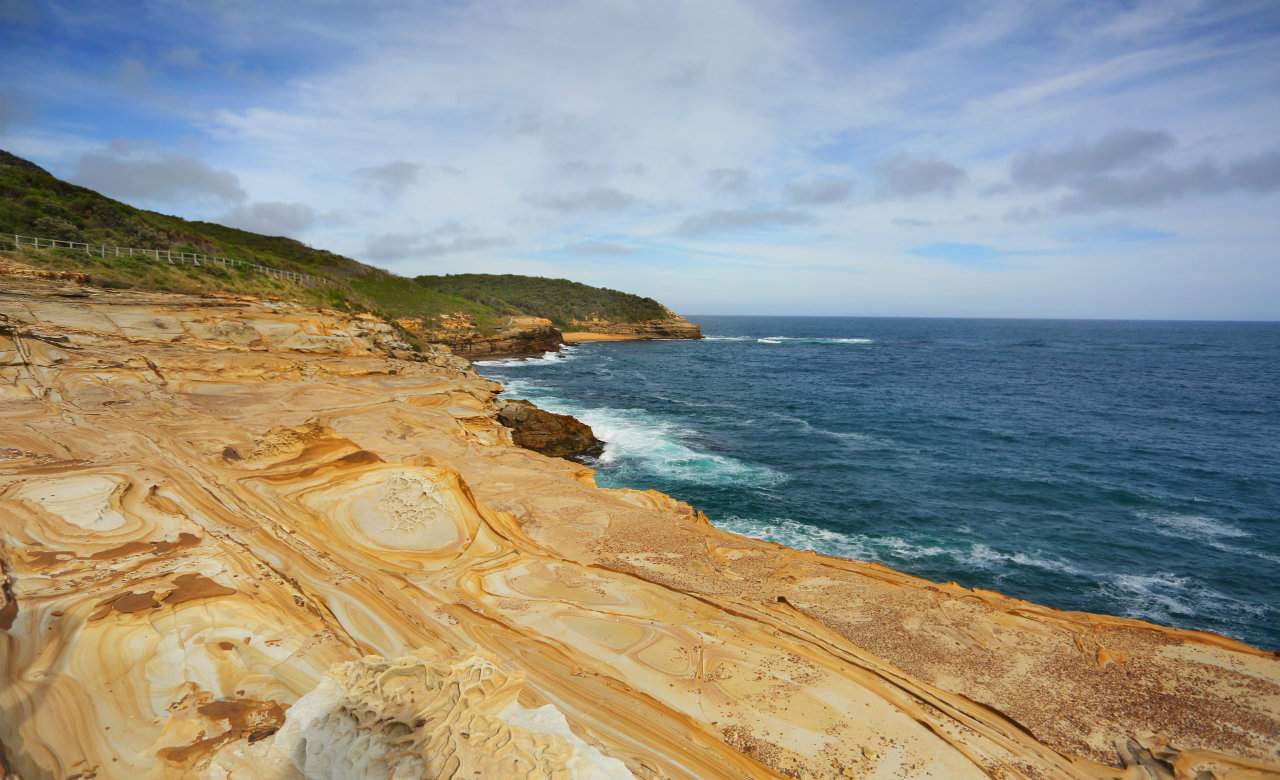 GETTING THERE AND AWAY
Copacabana and Bouddi National Park are both a 1.5-hour drive north of the Sydney CBD. You can also catch a ferry from Palm Beach to Wagstaffe (near the park's southern end), but your adventures will be limited to what you can cover comfortably on foot.
Image: Dollar Photo Club, FotoSleuth (Flickr), Allagai Bay Cafe.
Published on December 04, 2015 by Jasmine Crittenden