Airbnb Wants You to Stay in the 'Scooby-Doo' Mystery Machine — and Matthew Lillard Will Be Your Host
Celebrate the live-action 'Scooby-Doo' flick's 20th anniversary with a vanning holiday across Southern California.
Two decades ago, the live-action Scooby-Doo movie was one of the Gold Coast's big claims to fame. While it was shooting, it was also the reason that plenty of Queenslanders tried to spot Sarah Michelle Gellar, Matthew Lillard, Freddie Prinze Jr and Linda Cardellini IRL, too. And if it also made you wish that you could drive around in a multi-coloured van with your mates — and dog — while solving crimes, you definitely weren't alone.
In great news for meddling kids everywhere — well, former meddling kids who are now nostalgic meddling adults — hitting the road in the iconic Scooby-Doo Mystery Machine is actually a real thing that you can currently do. You'll need to swap Australia for a vanning holiday in Southern California, though, and you'll even be hosted by Lillard.
In its latest pop culture-themed experience after the Bluey house and the Moulin Rouge! windmill already this year, Airbnb has listed the Scooby-Doo Mystery Machine for stays, all to mark the movie's 20th anniversary. The word you're looking for is zoinks, obviously. Having a talking pooch to bunker down with you is optional.
Like all of Airbnb's themed stays, this one is only available for a limited time — and by booking in a specific way. It'll be open for three three individual one-night reservations, for two guests per night, from June 24–26. And it'll only cost you AU$28 (US$20), but only if you're lucky enough to score a booking by hopping online from 3am AEST on Friday, June 17.
Basically, you'll probably already want to be in the US over those dates anyway — or you'll need to be able to drop everything and make plans faster than Shaggy can pull off some scheming criminal's mask (because there's always a mask). If you do nab a booking, you'll be living like Shaggy and Scooby for a night, including listening to Sugar Ray on a portable CD player, lighting up the van with a lava lamp, soaking in plenty of 70s-style decor and wearing a puka shell necklace.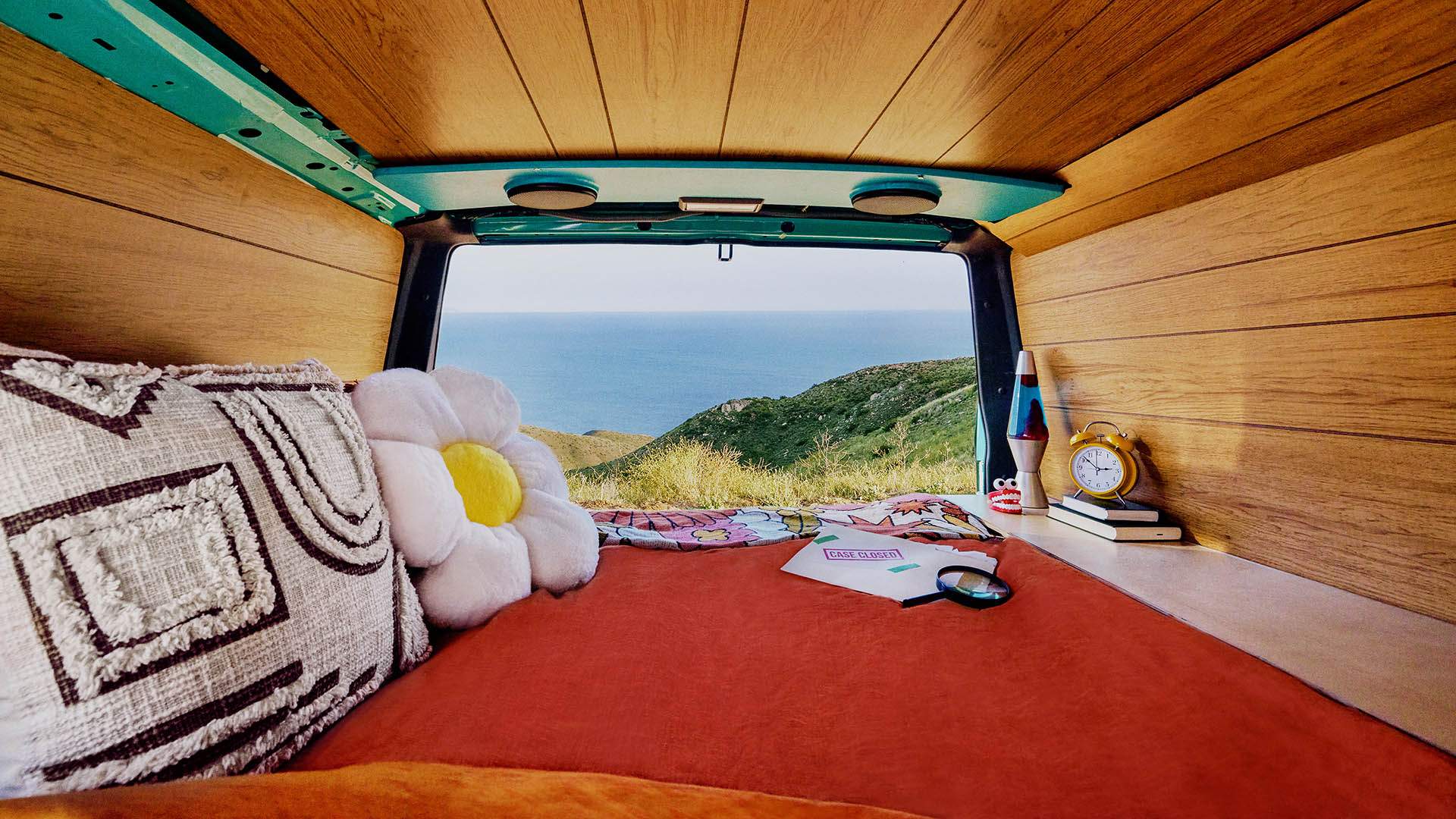 Also included: a virtual greeting from Lillard upon your arrival, all-you-can-eat snacks, a dinner of Shaggy and Scooby faves such as hot dogs and eggplant burgers, and an outdoor lounge hangout area with a hammock. And yes, watching Scooby-Doo is also on the agenda, complete with popcorn, candy and bottomless Scooby Snacks. You'll also play mystery games, of course, because it wouldn't really me a night in the Mystery Machine without a bit of whodunnit action.
"I've been channelling Shaggy since the live-action adaptation in 2002, and he's been a part of me ever since," said Lillard. "I can't wait to welcome guests into the world of the Mystery Inc gang as their Airbnb host and give them a summer vacation they'll never forget... monsters not included!"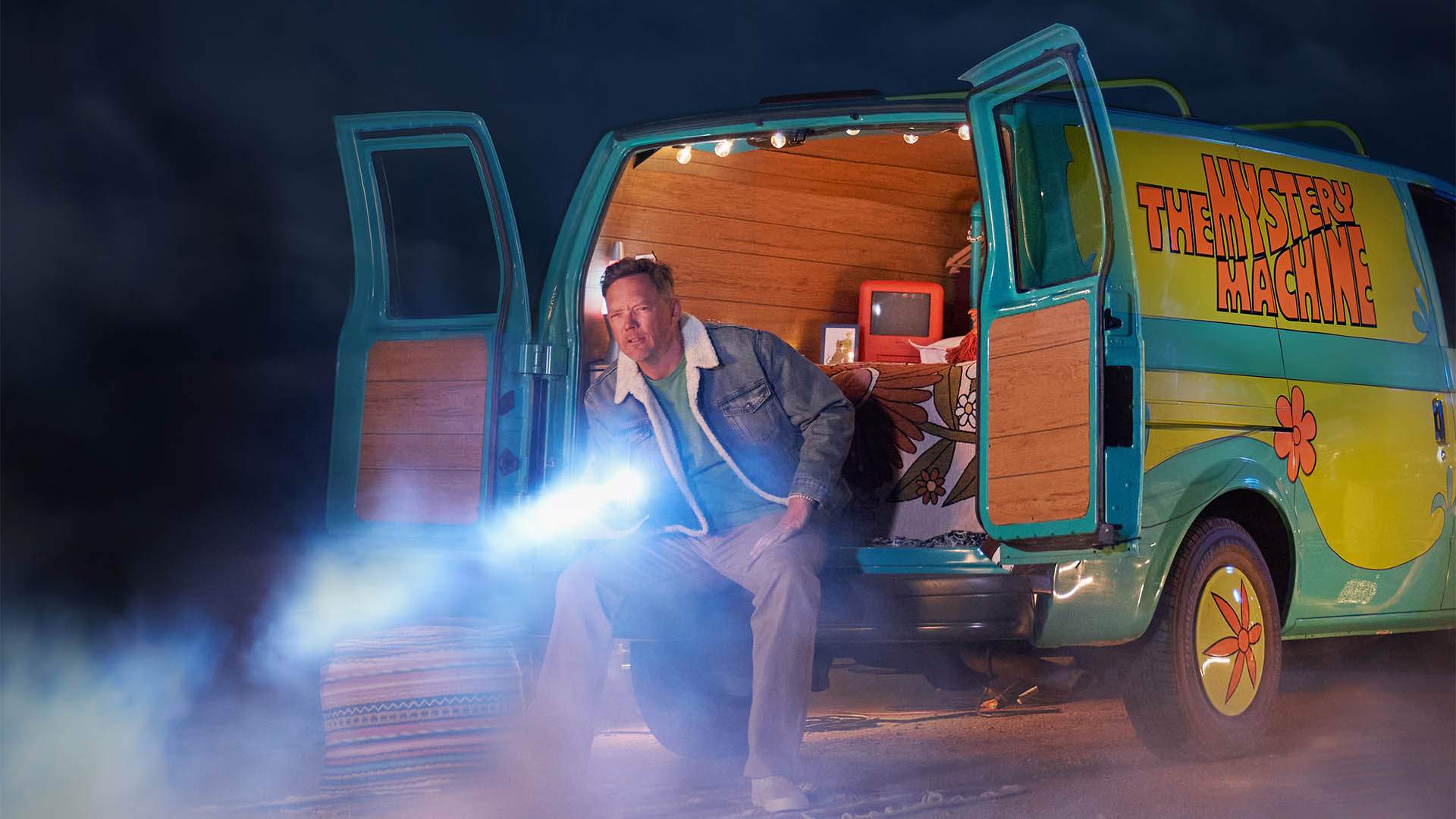 That AU$28 (US$20) price doesn't include getting to and from Southern California, so you'll also need to stump up for flights.
While Airbnb has Lillard on the books, if it wanted to get him to host a Scream-themed stay, too — scary movies and all — we'd sign up for that as well.
For more information about the Scooby-Doo Mystery Machine listing on Airbnb, or to apply to book at 3am AEST on Friday, June 17, head to the Airbnb website.
FYI, this story includes some affiliate links. These don't influence any of our recommendations or content, but they may make us a small commission. For more info, see Concrete Playground's editorial policy.
Images: Hogwash Studios/Ja Tescon.
Concrete Playground Trips
Book unique getaways and adventures dreamed up by our editors