TRAVEL & LEISURE
Crystalbrook Collection Is Giving Free Hotel Room Upgrades to Fully Vaccinated Guests
Get your jabs, enjoy a luxe night out of the house.
Maybe you're a Sydneysider who just can't wait to be anywhere other than your own house for a night. Perhaps you're a Brisbanite in need of a staycation, or even a trip to Cairns. Whichever applies, once you've had both of your COVID-19 vaccinations, you'll score a little something extra during your next evening away — as long as you make a date with the Crystalbrook Collection hotel chain.
The independent hospitality company has announced a new deal for fully vaxxed guests, with everyone that's received both jabs nabbing free room upgrades. So, your night away from your own bed will be a little bit more luxe, all without paying extra.
The special is applicable until Monday, December 20, 2021, too, which will hopefully mean that Sydney will be out of lockdown and will have surpassed the 70-percent vaccination threshold — and that the New South Wales Government will have started loosening restrictions for jabbed folks.
You do need to book online by Sunday, October 31, however, and be fully vaxxed when you make your reservation. Also, you'll need to show your Australian Government COVID-19 vaccination certificate when you arrive.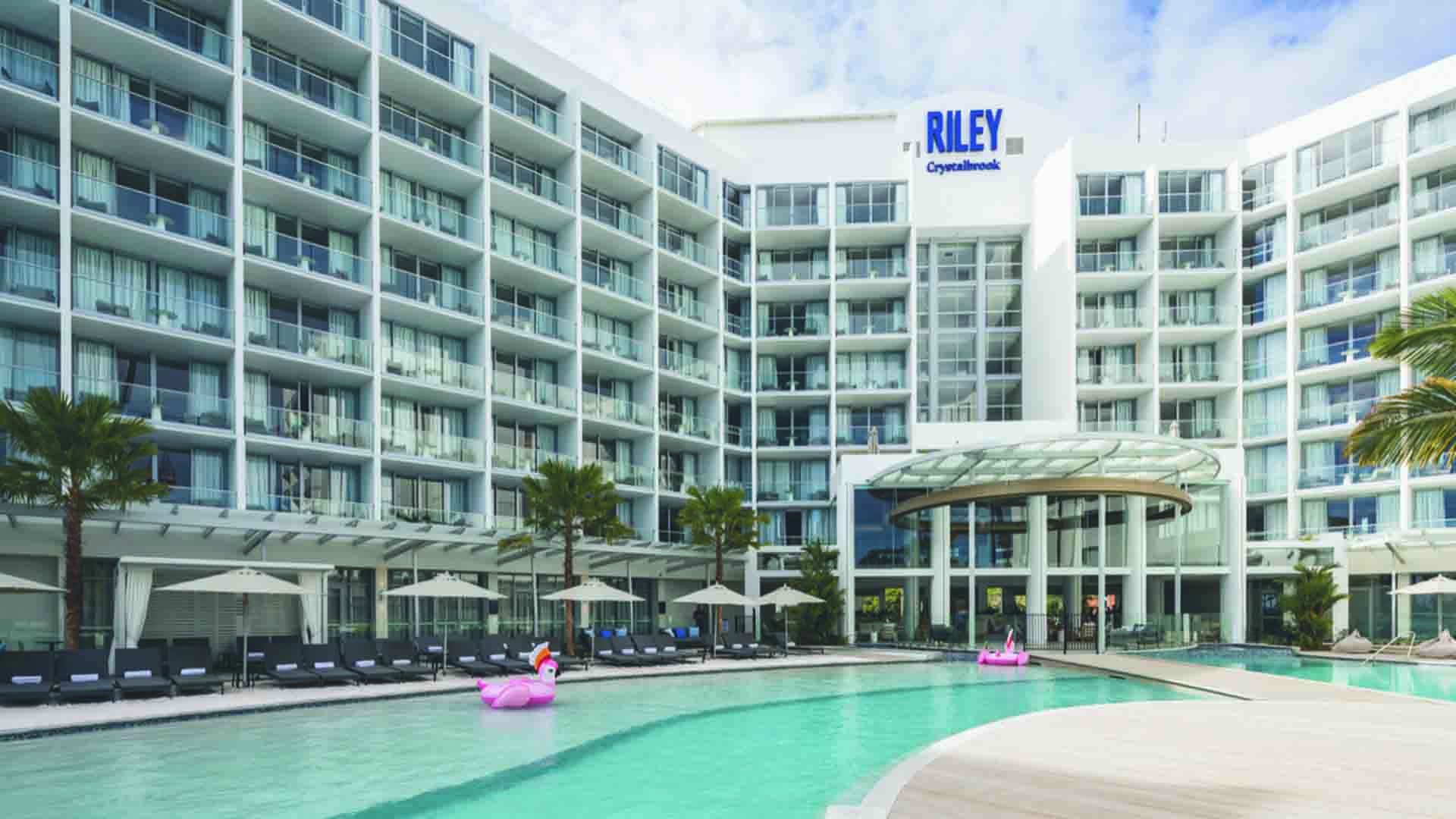 Wondering where to start dreaming about spending an evening? In NSW, Crystalbrook Collection's hotel lineup includes Crystalbrook Albion in Sydney, Crystalbrook Byron in Byron Bay and Crystalbrook Kingsley in Newcastle. In Queensland, there's Crystalbrook Vincent in Brisbane, and Crystalbrook Riley, Crystalbrook Bailey and Crystalbrook Flynn in Cairns.
"The effects of ongoing lockdowns have been devastating to hotels, restaurants and bars, and to the people that work within these industries," said Crystalbrook Collection CEO Geoff York, announcing the deal.
"Vaccination is the key to saving our industry. Offering an upgrade to guests who have vaccinated themselves against COVID-19 is a small gesture of thanks so that we can revive travel and hospitality," he continued.
Crystalbrook Collection joins an ever-growing list of companies offering vaxxed Aussies incentives to help encourage more folks to get their jabs — and to reward those who already have — including in the travel space. Qantas is handing out frequent flyer points and discounts to fully vaccinated Australians, for example, and Virgin Australia has announced that it'll launch its own set of initiatives, too.
Crystalbrook Collection's free room upgrades for fully vaccinated guests are available for stays before Monday, December 20, with booking required by Sunday, October 31. For more information, head to the hotel chain's website.
Published on August 24, 2021 by Sarah Ward