Denmark's Soon-to-Open Hans Christian Andersen Museum Will Let You Step Inside a Fairytale World
It's the next place to add to your must-visit list once international travel returns to normal.
Every time you sing along to The Little Mermaid, you nod to Danish author Hans Christian Andersen. If you grew up reading The Little Match Girl, Thumbelina, The Emperor's New Clothes, The Princess and the Pea and The Ugly Duckling, you've been familiar with his work on the page, too. And, when Frozen became a huge cinema hit, it took inspiration from the writer's 1844 fairytale The Snow Queen. Basically, Andersen's stories have been a big part of everyone's childhoods — in recent decades and, in written form, for nearly two centuries.
So, you've already spent plenty of time escaping into the author's narratives. Once the middle of 2021 rolls around (and once international travel starts returning to normal, of course), you can also wander through a brand new museum inspired by his fairytale world. Set to open in Odense in Denmark, which is where Anderson was born, HC Andersen's House has a hefty aim: to  make visitors feel as if they've stepped right into his tales. That's the immersive dream at these types of venues, after all, as also seen in Disney's theme parks, the new Super Mario-themed amusement parks and Studio Ghibli's upcoming site as well.
"We have to dive into the fairytales as the very first thing, because they are what everyone knows. The idea is not to retell the stories, but rather to communicate their familiarity and inspire further reading of Andersen," says Torben Grøngaard Jeppesen, the head of Odense City Museums.
Accordingly, HC Andersen's House will reflect its inspiration however it can — in its architecture, in the imagery and sounds it puts on display, in the way it uses light throughout the venue, and in the experiences visitors can dive into while they're there. Across a 5600-square-metre site, that'll include a children's house and an underground museum, as well as a sprawling garden that, from the concept images, resembles a labyrinth. And, in a nod to The Little Mermaid, attendees will also be able to look up through a pool of water and peer at the people in the grounds above them.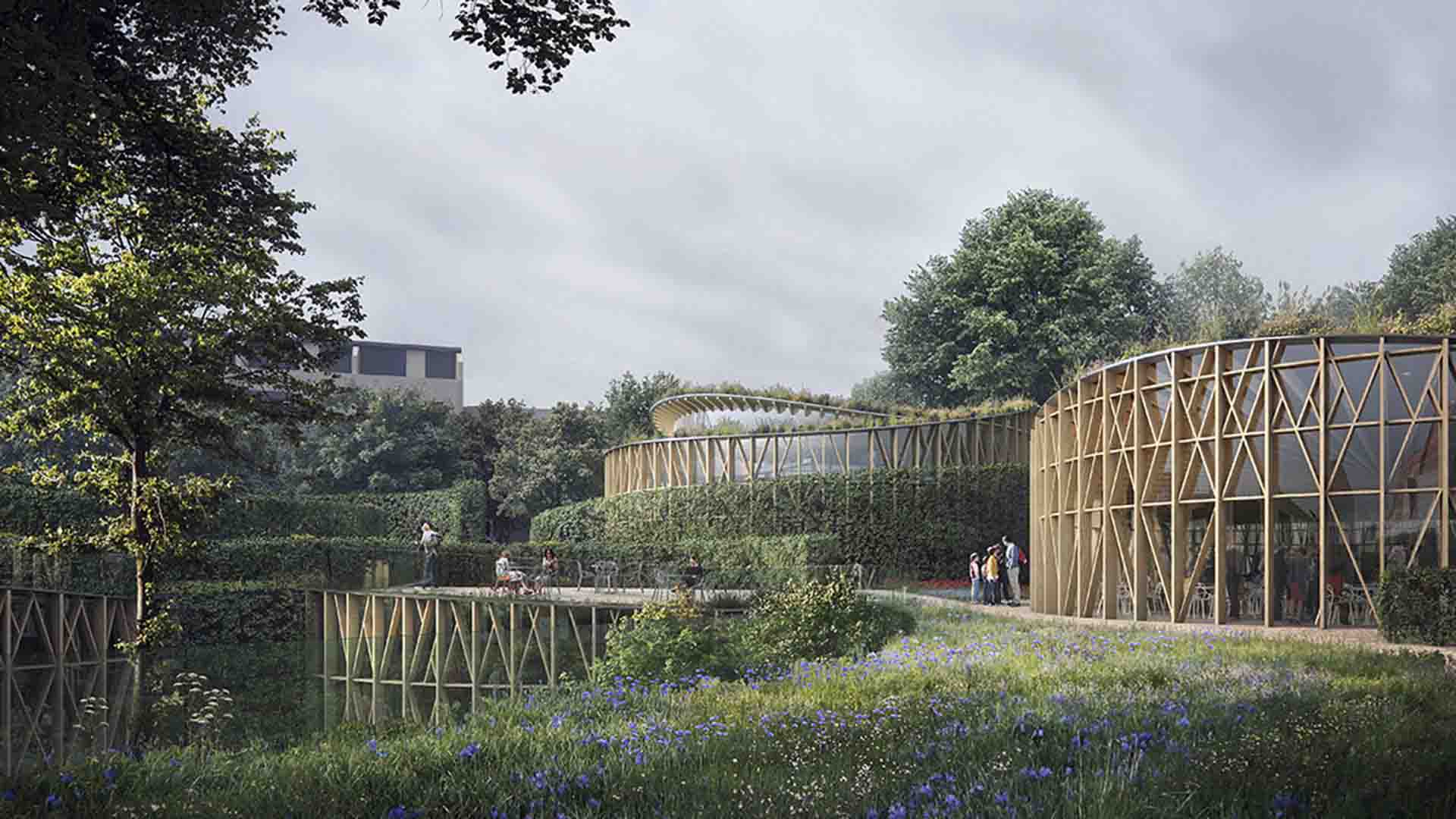 Japanese architect Kengo Kuma leads the design, fresh from his work on the Japan National Stadium for the Tokyo Olympics. For HC Andersen's House, "the idea behind the architectural design resembled Andersen's method, where a small world suddenly expands to a bigger universe," he explains.
Odense is already home to a smaller site dedicated to Andersen, which'll be included in the new venue. When HC Andersen's House opens, it'll also incorporate the building where the author was born.
HC Andersen's House will open at HC Andersen Haven 1, DK-5000, Odense sometime in the middle of 2021. For further details, head to the venue's website.
Images: Kengo Kuma & Associates, Cornelius Vöge, MASU planning.
Introducing Concrete Playground Trips
Book unique getaways and adventures dreamed up by our editors