Ten Outrageously Decadent Things You Can Do on Hayman Island
Enjoy a private dinner with Neil Perry, then pop to your floating massage on the sea.
in partnership with

Just four kilometres long and three kilometres wide, Hayman Island might be small, but it be fierce. In one day, you can snorkel with swirling schools of tropical fish, play Robinson Crusoe on very own private beach and trek through lush rainforest to Baraka-worthy sunsets. When you're ready to leave shore, there are uninhabited islands to explore, outer reef coral kingdoms to dive among and luxury yachts to climb aboard.
Want to enjoy all this without spending a cent? Mastercard is giving away an all-expenses-paid Hayman Island adventure worth $6000 to one lucky, lucky Nemo. Jump over here to go in the running. This highly opulent prize includes flights, accommodation in a luxe suite in Hayman Island's only resort and a VIP dining experience with Neil Perry. In the meantime, start planning your itinerary with these ten tips.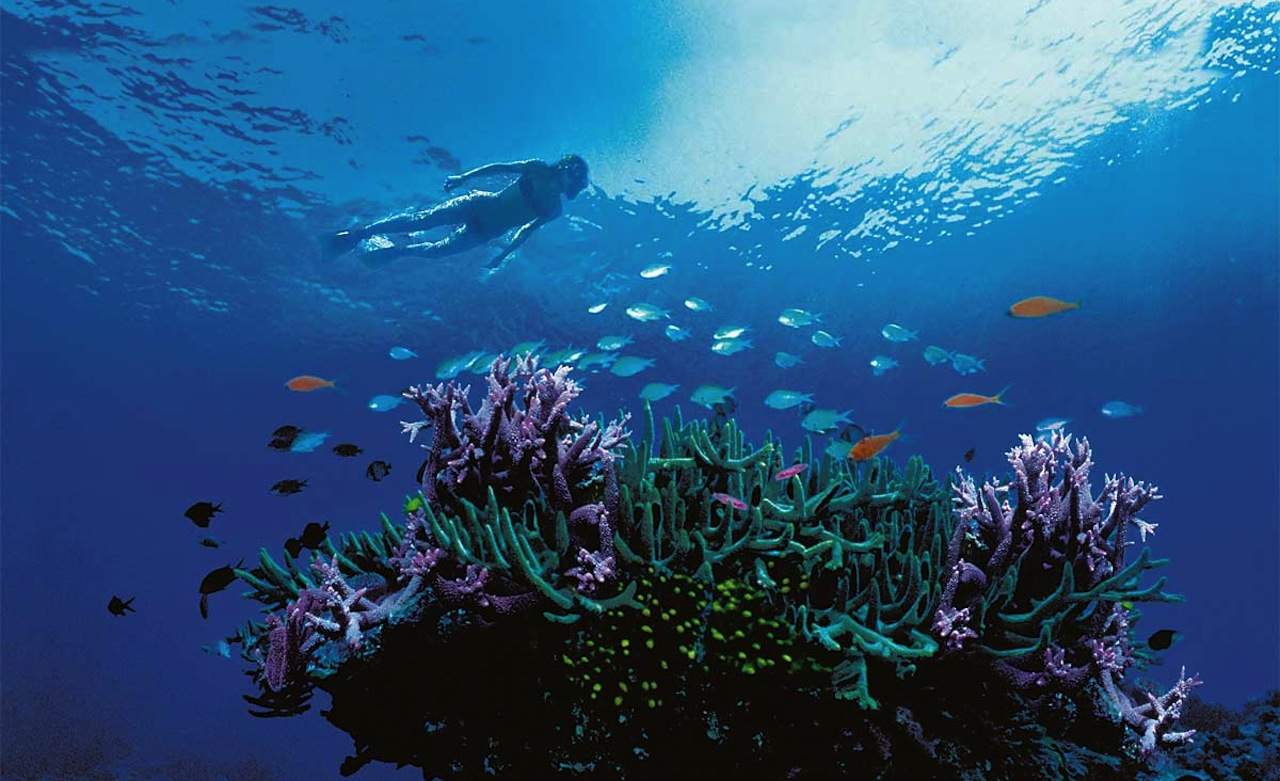 SNORKEL THE GREAT BARRIER REEF
Hayman Island's busiest aquatic community is on its north-western side, at Blue Pearl Bay. Prepare to meet local resident Priscilla, an enormous Māori wrasse, among rainbow-coloured parrot fish and striped angel fish. For an off-shore escapade, catch a private boat to pocket-sized Langford Island, where you'll come across magical underwater gardens. Afterwards, you can kick back on the long, sandy spit, picnicking, swimming and lazing about. Another option is the outer reef — at the legendary giant Stepping Stones, which drop away to 40 metres. You'll be gliding among magnificent rays and scary-looking-yet-utterly-harmless reef sharks.
TAKE A HIKE
To get your bearings, start with a short climb to Cook Lookout, Hayman Island's highest point. At 250 metres above sea level, it gives you a bird's perspective on surrounding reef formations and the rugged shores of neighbouring Hook Island. Come late afternoon, set off for Whitsunday Lookout, from where you can see the sun setting over the Whitsunday Passage, or to Dolphin Point, Hayman Island's northernmost tip. Alternatively, for a d0-nothing day on perfect white sand, take a stroll to Blue Pearl Bay. Don't forget your swimmers and snorkelling gear.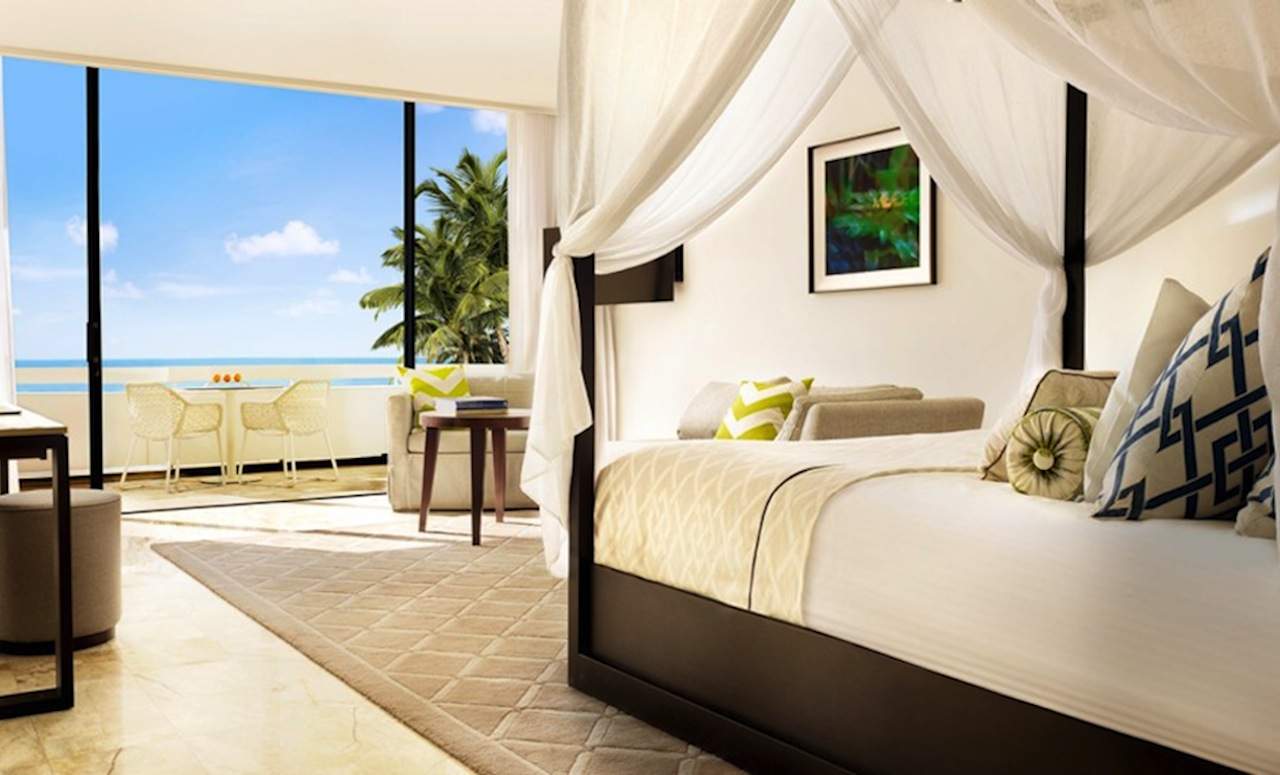 STAY IN AN ULTRA-LUXE SUITE
Hayman Island is privately owned and there's but one accommodation option, appropriately named One&Only Hayman Island Resort. Fortunately for you, it's a bloody masterpiece. An array of room types are available and they're all ultra-luxe. We're talking Royal Family-level linen draped across four-poster beds, massive ensuites with separate showers and baths, dressing rooms fit for Marilyn Monroe and private balconies overlooking the resort's tropical gardens or the ocean — depending on where you are. Facilities include two pools, seven bars and restaurants, a spa and a fitness centre, for those who, inexplicably, can be bothered moving.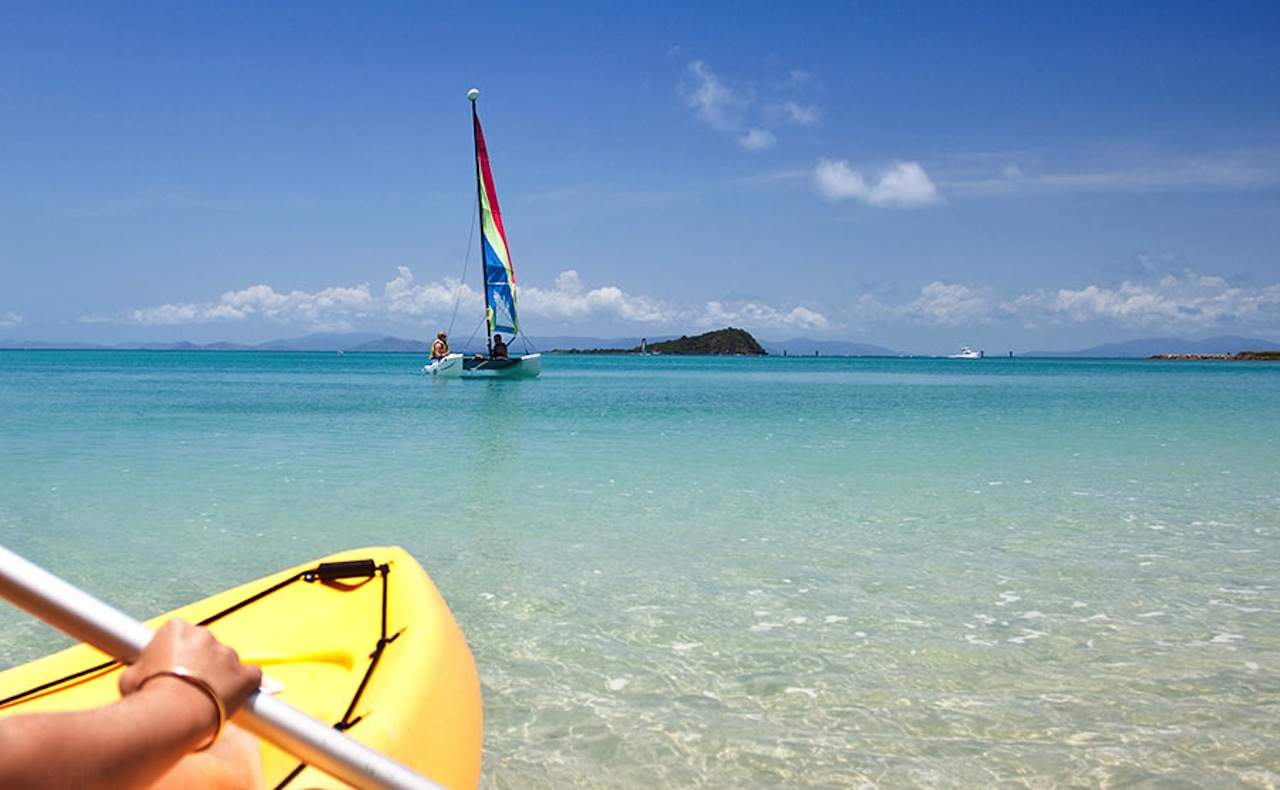 GET PADDLING
To see Hayman Island from the water, at human-powered speed, jump in a kayak or man a paddleboard. If you're a newbie — or not very brave — there's no need to travel far for beautiful views and, thanks to the island's crystalline waters, flashes of aquatic life. Meanwhile, Bear Grylls types can venture further afield, perhaps even attempting a circumnavigation. Along the way, be sure to stop by Coconut Beach, where you can regain your energy by sinking into a sun lounge, and Blue Pearl Bay.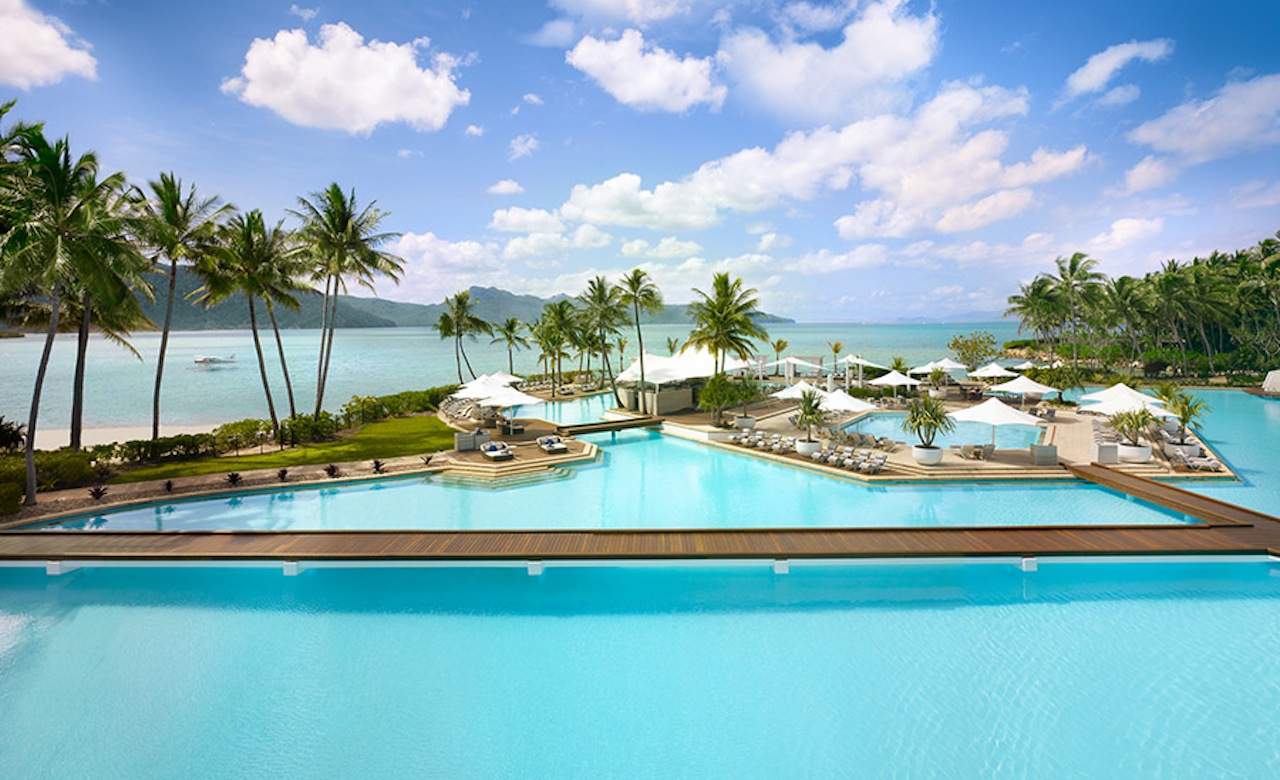 SWIM IN A 'LAGOON' SEVEN TIMES THE SIZE OF AN OLYMPIC POOL
The likelihood of bumping into another guest in the One&Only Hayman Island Resort's behemoth of a pool is next to nix. It's seven times the size of your average Olympic Pool. So, whether you're lapping, synchronised swimming or simply bobbing about in between cocktails, no one's going to get in your way. There are day beds aplenty and four private cabanas. Super-keen swimmers can book a suite in the Hayman Pool wing, where the rooms open directly onto the water. Should you find yourself working up an appetite, swing by the nearby On The Rocks Restaurant and Bar.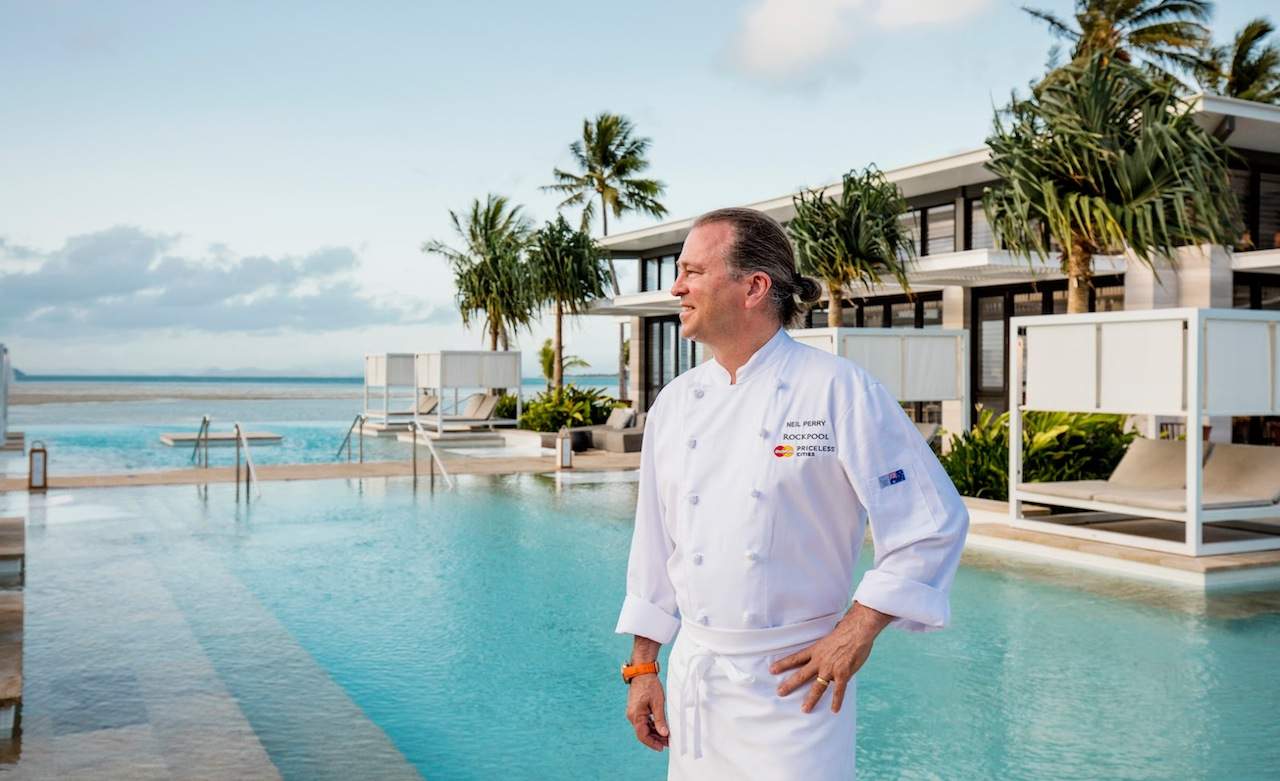 EAT DINNER WITH NEIL PERRY
Even a multi-hat winning chef's gotta go troppo every now and again. So, why not join him for the ride? In July, Neil Perry AM (of Rockpool and $10 burger fame) will be cooking up a feast on Hayman Island and then hosting you while you munch your way through it. He hasn't given away any of the culinary details yet, but we imagine there'll be no shortage of seafood inspiration, as well a handpicked selection of fancy wines to match. The only catch is, the only way you can experience this hedonistic evening is by entering the comp mentioned above or by laying your card down — it's one of Mastercard's Priceless Dinners and spots are strictly limited.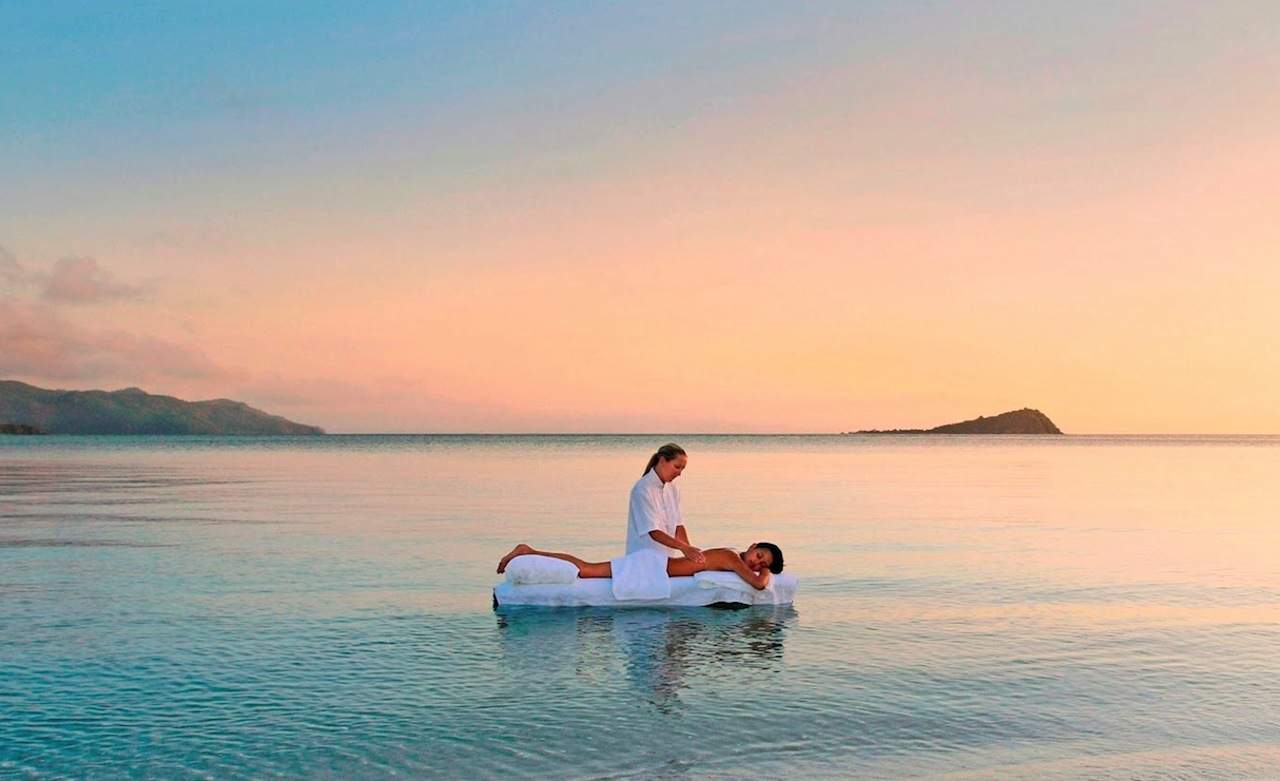 GET A MASSAGE FLOATING IN THE SEA
No tropical holiday is complete without a massage. And, on Hayman Island, you can take yours next level by ordering it outdoors. For water babies, there's the 90-minute 'Ocean Dreaming' experience, which involves pretty much what you see in the pic above: lying on a bed, floating on still water and surrounded by clear sky. If you're more Jungle Book, book into a 'Rainforest Massage'. You'll be ushered into a private, canopy-sheltered cabana and given a massage according to your specific bodily needs. Yogis might also be interested in the 'Sun Salutation', inspired by Oriental techniques and involving acupuncture, stretching and rocking motions.
LEARN TO SCUBA
Yet to scuba? There's no more classic place to learn than the Great Barrier Reef. Except, of course, that it might make dives closer to home seem somewhat anti-climactic. On Hayman Island, you'll kick off with a basic coaching session, before starting your underwater explorations in the safe, shallow waters of Blue Pearl Bay. Next up is a guided tour of nearby The Maze, so named because wandering through it feels a bit like twisting and turning through a coral labyrinth. You'll then be taken to The Fish Bowl, which is absolutely teeming with diverse fish species.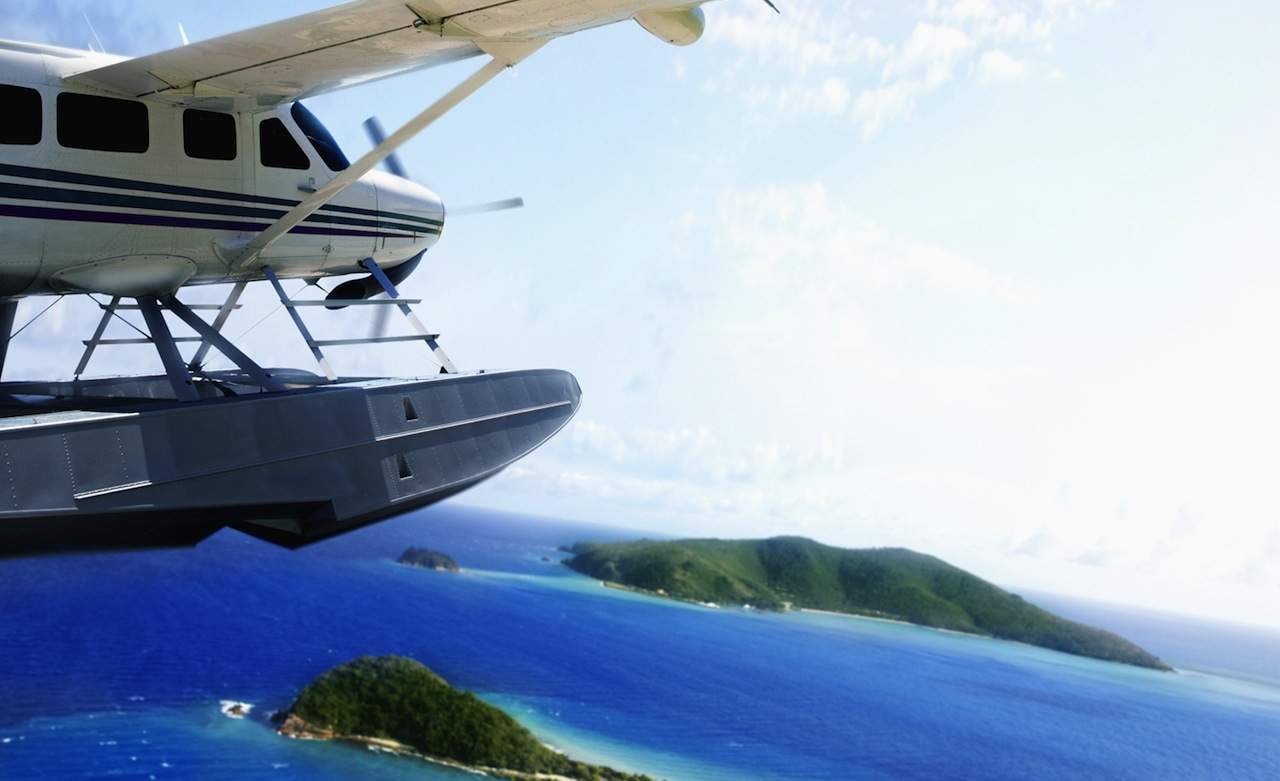 RIDE A SEAPLANE
Many a traveller has seen the Great Barrier Reef through a snorkelling mask or from the deck of a boat, but, there's no more startling way to get your head around its extraordinary proportions than from the window of sea plane. So, if you can scrape some dosh together, make it happen. You'll soar high above the Great Barrier's 350,000 square kilometres (which is divided into 2800 separate reefs altogether) swoop down for a closer look, and even take a break for a spot of snorkelling in Hardy Lagoon.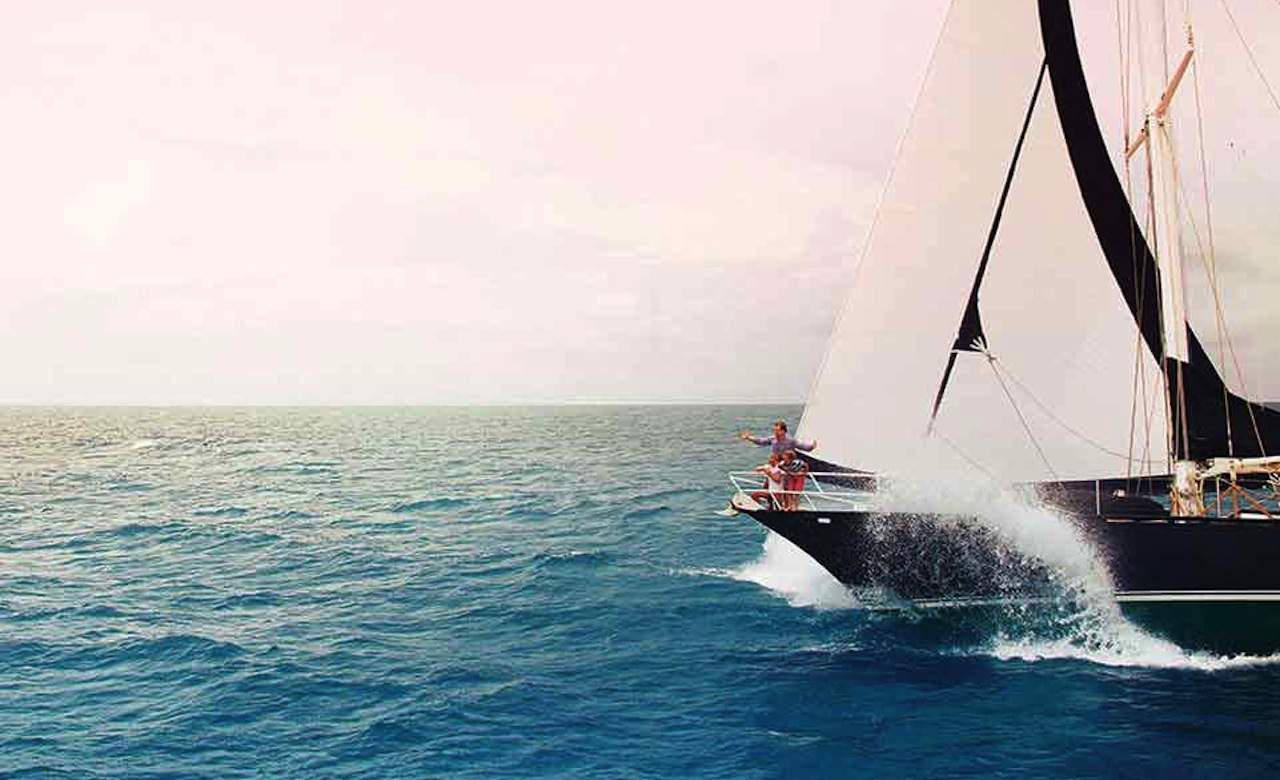 CLIMB ABOARD A LUXURY YACHT
Go James Bond-style and travel to and from Hayman Island via luxury yacht. Or, while you're there, charter one and design your own Great Barrier Reef cruise. You can loll about on the deck doing not much, cruise on the bow pretending to be Kate Winslet or watch the crew in action. Needless to say, fine dining and premium beverages will be at your disposal. You're the boss, after all.
Want to enjoy all this without spending a cent? Mastercard is giving away an all-expenses-paid Hayman Island adventure worth $6000 to one lucky, lucky Nemo. Jump over here to go in the running.
Images: One&Only Hayman Island/Mastercard.