TRAVEL & LEISURE
The Ten Best Summer Getaways from Sydney
You're never more than an hour away from a cabin on the coast and a cocktail to shake in it.
The Ten Best Summer Getaways from Sydney
You're never more than an hour away from a cabin on the coast and a cocktail to shake in it.
---
White sandy beaches. Sparkling aqua waters. Unspoiled bushland. Take your pick with this selection of sublime summer getaway spots. Whether it's a picturesque little fishing village on an untouched coastline or a land of rolling green hills flanked with vineyards on one side and hinterlands packed with diverse wildlife on the other, you'll find what you're looking for in a city escape right here, with our top ten summer getaways just hours from the CBD. Want more? We've got you double-covered with a killer cocktail recipe to try. So get your game on and get away.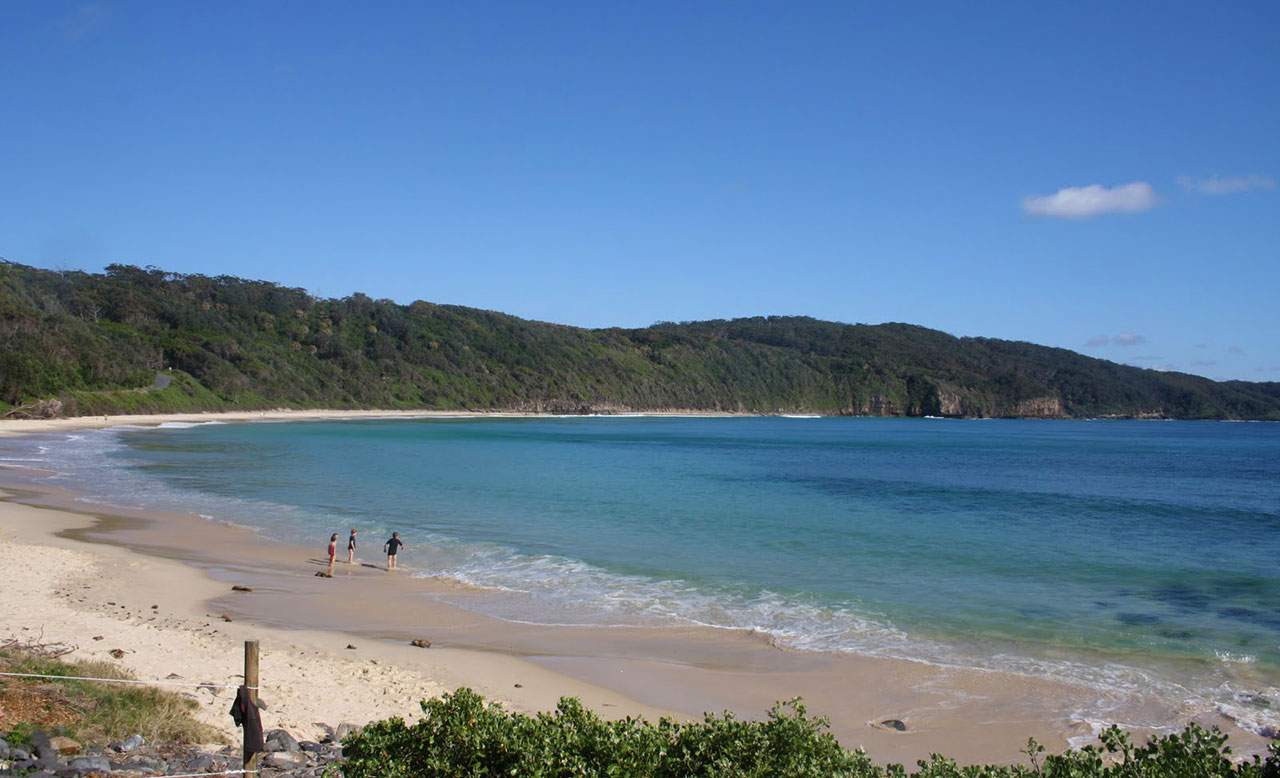 SEAL ROCKS
See: One of only two of its kind in Australia, the Sugar Loaf Point Lighthouse is situated on the stunning headland to the east of the village. Another great option for daytime activities is a 4WD at Lighthouse Beach, or take a famous dive to get up close and personal with the grey nurse shark population at Seal Rocks.
Stay: Underneath the historic Sugarloaf Point Lighthouse, is the Lighthouse Keeper's once-upon-a-time living quarters – now renovated to make for a stunning getaway experience at the Sugarloaf Point Lighthouse Keeper's Cottages. Surrounded by ocean, headland, and grassy slopes, this is the perfect place for soaking up the summer sun and letting the pressures of city life melt away. Keep an eye out for the whales as they make their way along the coastline, as well as the dolphins down on the beach.
Drink: To wind up the day, kick back with one of Don the Beachcomber's legendary drinks that came from his tropical Tiki-themed restaurants. It's the ideal accompaniment for a lazy summer evening after a day of great walks, great views and great times. The Zombie is 30ml Appleton V/X, 30ml Appleton 8yr old, 25ml lime juice, 15ml grapefruit juice, 45ml unsweetened pineapple juice, 7.5ml Falernum, 10ml Maraschino, 5ml grenadine, 2.5ml Pernod and a double dash of Angostura bitters. Boom!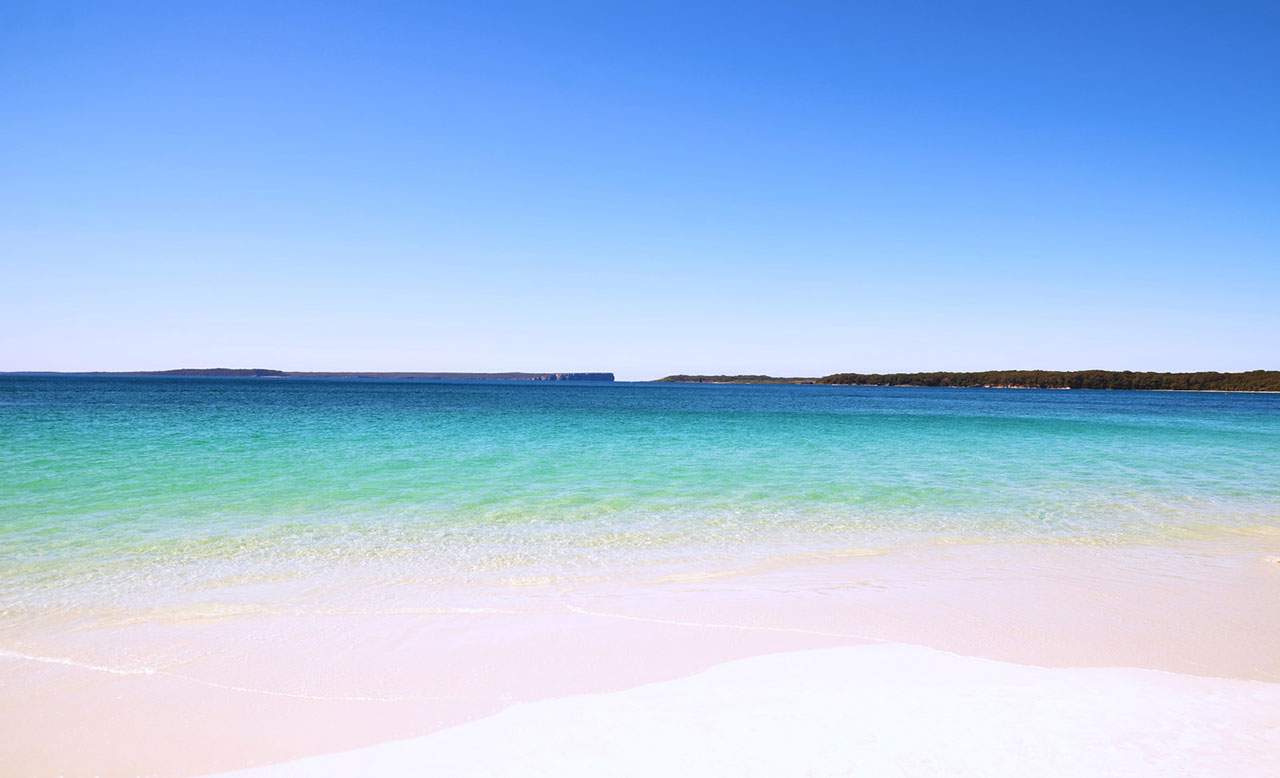 JERVIS BAY
See: Bordered by two gorgeous beaches and the National Park, Hyams beach is our top pick for the best way to spend your time in this dreamy part of the world. The stunningly transparent waters make this the ideal area for swimming, fishing, snorkelling, scuba diving and kayaking. For something a little more energetic, stand-up paddling in Jervis Bay is reasonably priced and just about as fun as it looks.
Stay: If a luxury stay in a location leading the way in ecotourism in Australia, offering the highest quality food and drink right at your fingertips, and teeming with native wildlife surrounded by lush bushland takes your fancy, then look no further than Paperbark Camp.
Drink: What could be more ideal than winding up a perfect summer day with a perfect summer storm? The Dark and Stormy is a highball-style drink that originated in Bermuda. Bermudans would traditionally balance the rich, sweet flavours of their local rum with spicy ginger beer, but once the popularity of the drink hit the United States, the addition of lime juice became standard in the recipe. Combine 60ml Appleton 8yr Old, 90ml ginger beer (not dry ginger ale) and 15ml lime juice in a glass and stir. The end.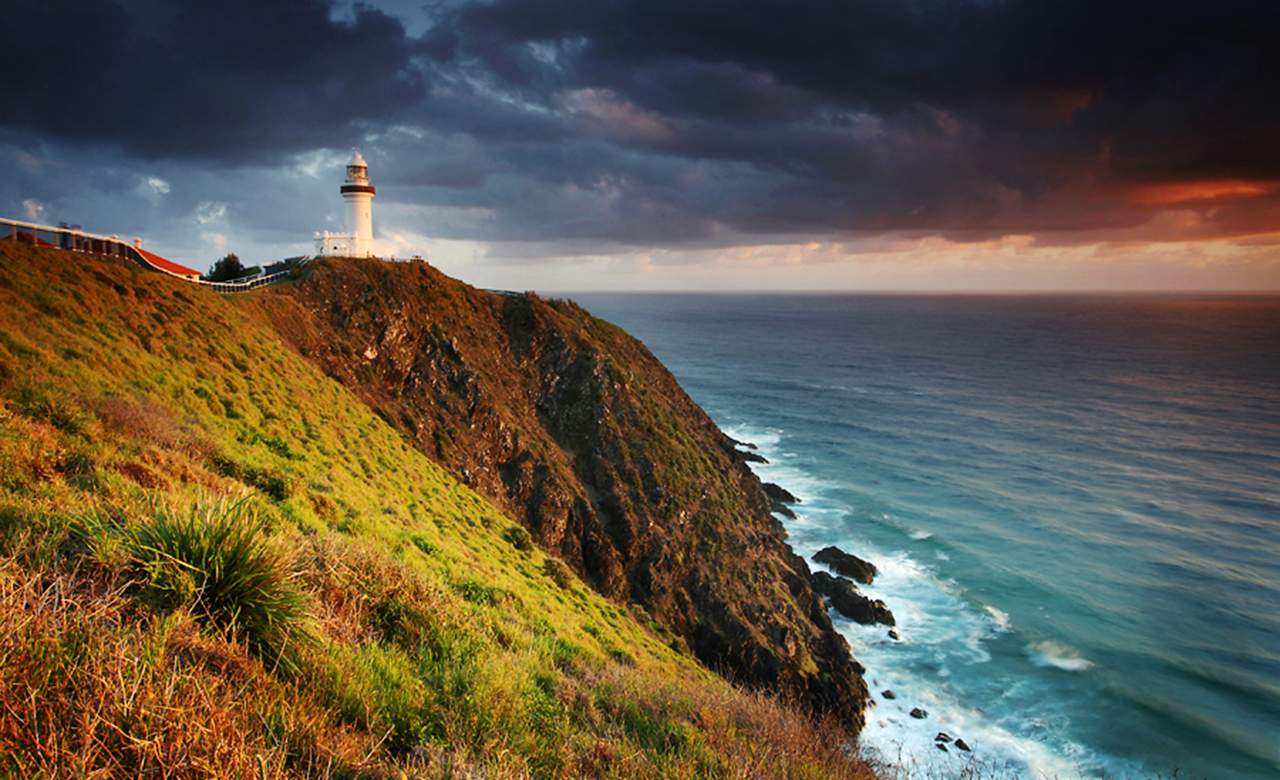 BYRON BAY
See: Sunrise in summer from the summit of Mt Warning is pretty darn special. The Mt Warning Rainforest Park is found between the Gold Coast and Byron Bay and is the ideal place to establish yourself if a day full of mountain hikes, epic waterfalls and craft market explorations sounds like your thing. If you only have a day or so to spare, surfers should ditch the shortboard and go longboarding at the famous Wategos. There's truckloads to eat in Byron, and plenty of it local and organic produce, but for the best of the best head to Harvest Cafe in Newrybar – the crispy French toast with macadamia nuts and berries is off the hook.
Stay: In Buddhism Shambhala means "mythical hidden kingdom" or "pure land" and blissful retreat Shambhala at Belongil sure lives up to its name. Incredibly private rooms with exceptional facilities make this the right move for any romantic weekend away.
Drink: The Fish House Punch is one of the oldest cocktails known to cocktail bartenders around the globe and is a great summer drink to share. Shake and strain 45ml Appleton 8yr, 15ml cognac, 5ml peach brandy, 20ml lemon juice, 45ml water and 10ml sugar syrup over ice in a short glass. If you would like to make a punch bowl to share, simply multiply everything by 10 and adjust to taste.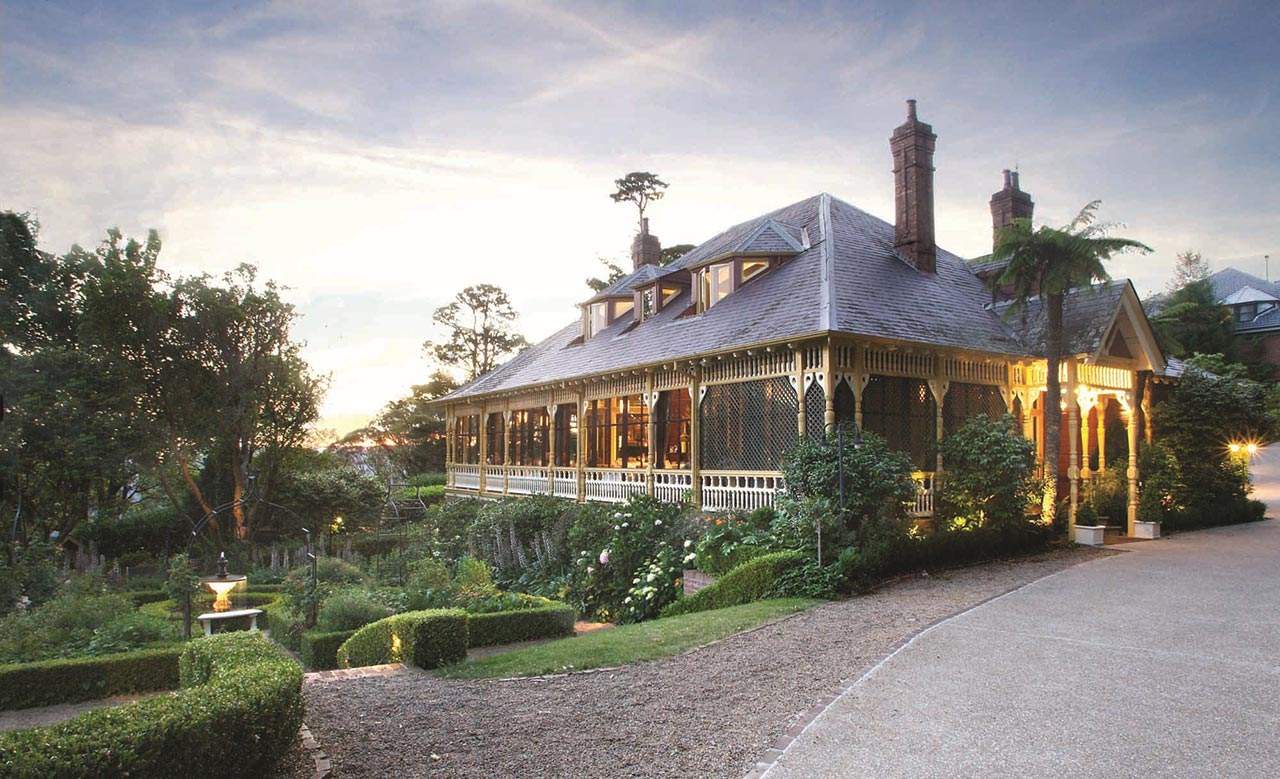 THE BLUE MOUNTAINS
See: We often associate the Blue Mountains with a winter adventure, but it's got loads to offer for a short summer getaway. Sure, there are a wee handful of stunning bushwalks, bike rides and mountain climbs to be found in our own private little cranny of the Great Dividing Range, but what's a trip to the blue mountains without a scone-off? Paragon Cafe in Katoomba is the place. You're welcome.
Stay: The 85-room Lilianfels is a stone's throw from the Three Sisters at Echo Point and it has serious old-world charm meshed with modern-day glam. Also? The spa baths in the bedrooms are really something to froth over, especially after a day of walks in the heat.
Drink: Created in the 1920s, the Mary Pickford is a summer delight for sweet-tooths looking to top off a day of baked delights. Combine 60ml Appleton V/X, 45ml un-sweetened pineapple juice, 5ml Maraschino liqueur and 5ml grenadine into a cocktail shaker with ice, then shake & strain into a glass. Garnish with a maraschino cherry.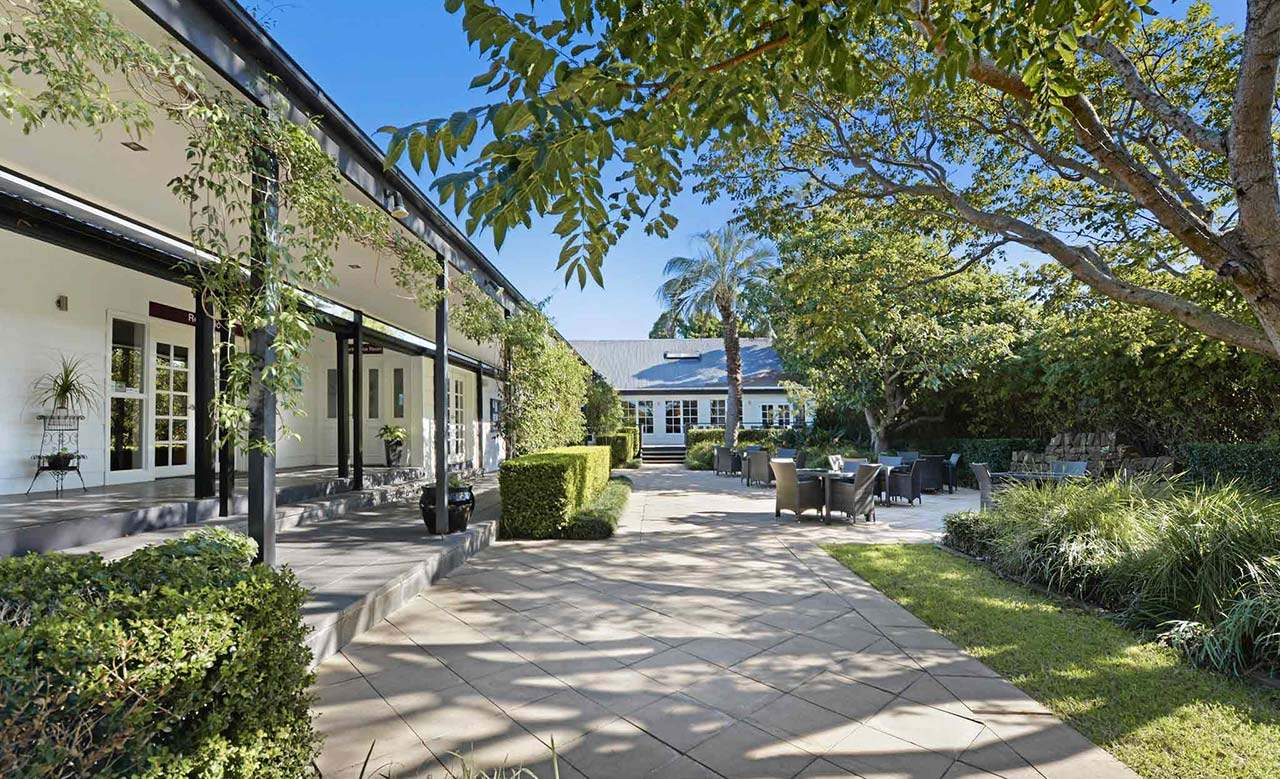 GERRINGONG
See: Wine connoisseurs will especially appreciate Coolangatta Estate, as you won't come by these blends any closer to home, with two of the grapes they use being really hard to find outside Europe.
Stay: The huge renovation Mercure Resort Gerringong by the Sea has seen has done wonders — the contemporary design on the boutique property is a country mile ahead of some of the cheaper options in Gerrigong.
Drink: If you've had enough wine, change pace with this summer special. It's called a Pain Killer and accredited to Daphne Henderson from the Soggy Dollar Bar on the Island of Jost Van Dyke in the British Virgin Islands. It's 60ml Appleton 8yr old, 120ml pineapple juice, 30ml coconut cream and 30ml orange juice.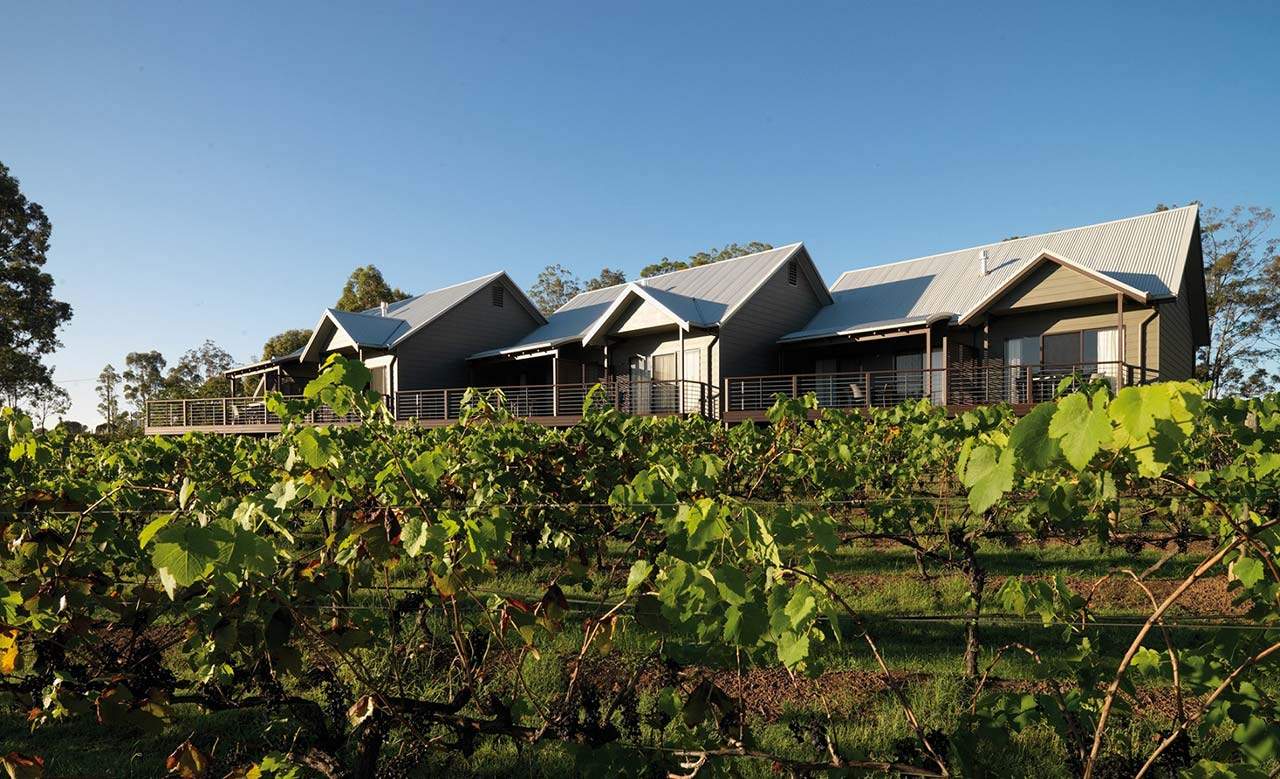 POLKOBIN
See: You're in the Hunter Valley, so all the usual winery adventures are at your fingertips. But consider Hunter Valley Candymaking Classes for something a little different this summer. Adult candy makers (you) make adult candy for adult candy lovers to eat (also you). Need we say more?
Stay: Hermitage Lodge is a boutique, homestead-style hotel of 20 rooms overlooking a vineyard. And you can get Il Cacciatore pizza delivered direct to your room.
Drink: You'll need something refreshing after all that candy. Three Dots and a Dash is a fruity punch with fresh citrus that was created in late 1946 to celebrate the end and victory of WWII. Pour 45ml Appleton V/X, 15ml Appleton 12yr old, 15ml lime juice, 15ml orange juice, 15ml honey, 7.5ml Falernum and 7.5ml Pimento liqueur ingredients into a blender with ice, blend on high speed for five seconds and pour into a glass. Garnish with three cherries on a pineapple skewer to signify the three dots and a dash.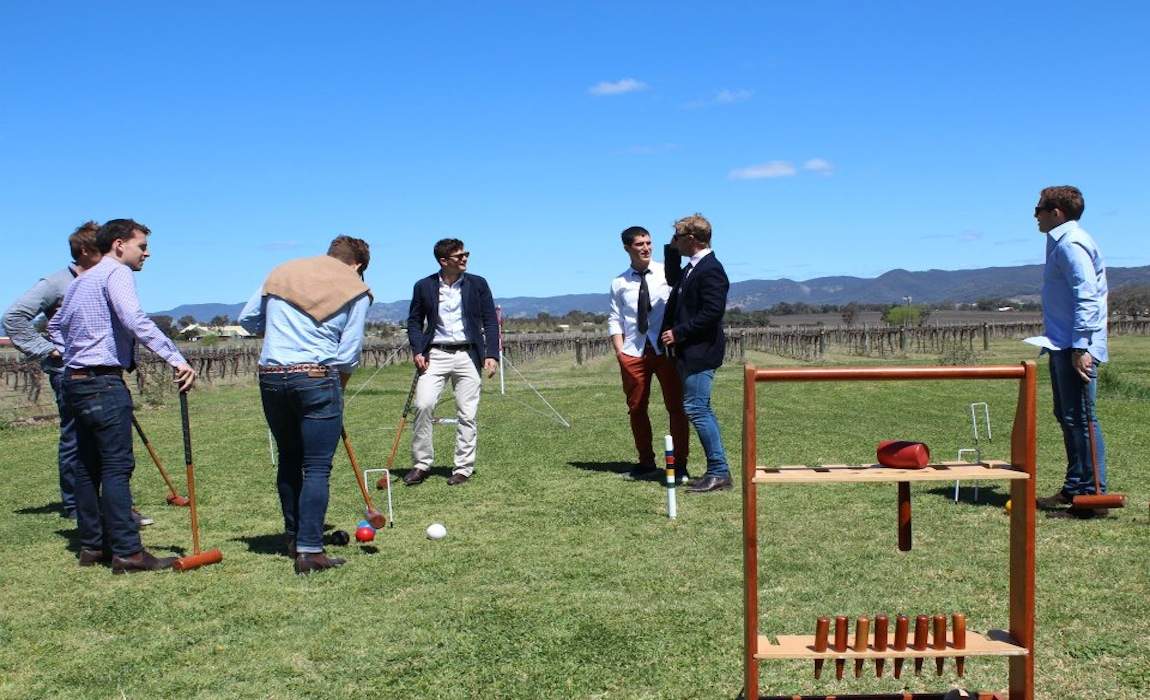 MUDGEE
See: A walk to 'The Drip' will work up your thirst and your appetite, so pack those picnic baskets and head along the river to a picnic for kings. The walk is approximately 40 minutes return and there are BBQ facilities at the picnic area.
Stay: A huge historic cottage built in 1858, The Tannery is as big as that country house you've always dreamed of. Just the place to crack open a bottle of rum and hold court.
Drink: The soft, rich Treacle is a great twist on a classic Old Fashioned. Add 60ml Appleton 8yr old, 10ml sugar syrup, 2 dashes of Angostura bitters and ice slowly to the serving glass a little at a time, constantly stirring. Float 15ml of apple juice over the drink and serve.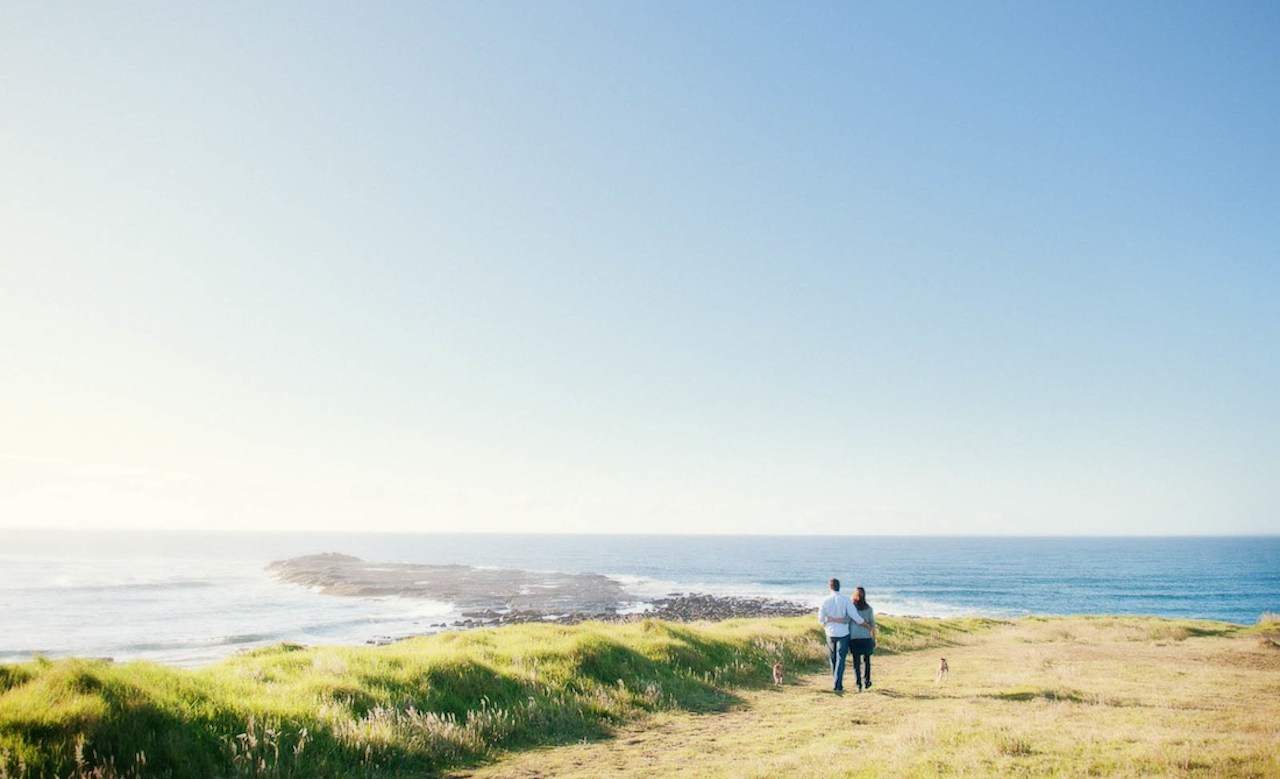 GERROA
See: Located in the Barren Grounds Nature reserve, the Drawing Room Rocks Walk is a unique and historical experience, with most of the reserve made up of horizontal Triassic Hawkesbury Sandstone. The hike is not too arduous at 4.5 kilometres return, and you'll be trekking through glorious bushland and clifflines with blue ocean alongside you most of the way.
Stay: Gerroa Caravan Park, a great little number just two hours drive from Sydney, is your pick for a getaway on a budget. There are top-quality facilities and lush green lawns, all located on the banks of the Crooked River.
Drink: Time for a summer favourite; time for a Mai Tai. Shake 30ml lime juice, 15ml orange Curacao, 7.5ml sugar syrup, 7.5ml Orgeat, 30ml Appleton V/X and 30ml Coruba dark and strain into a short glass filled with ice. Garnish with a sprig of mint and a lime shell. Enjoy with your feet firmly placed on the ground.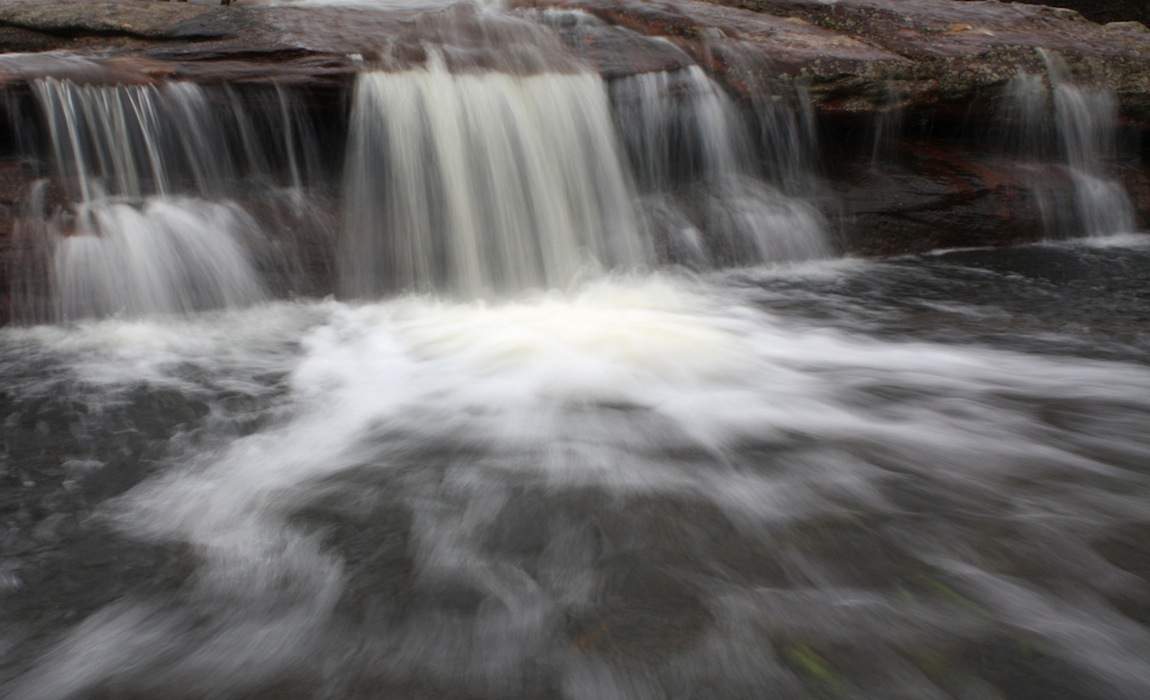 ROYAL NATIONAL PARK
See: There's no end to the outdoor activities to partake in at the Royal — everything from bird watching to kayaking. The Royal National Park is gorgeous all year round, but in summer head straight for the beach and lagoon at Wattamolla to wipe away the work-desk ennui. The area includes one of our five favourite waterfalls to swim under near Sydney.
Stay: The majestically restored Hill Top is your base camp of choice for a getaway of bushwalking, beach-going and wildlife-spotting. The house is heritage-listed, fitted with the best furniture and amenities, and sleeps six.
Drink: Please a big, boisterous, swim-fatigued group with a traditional Planters' Punch. Combine 15ml of fresh lime juice, 30ml of sugar syrup (or 15ml of grenadine & 15ml of sugar syrup), 45ml of Appleton V/X, 60ml of water and a dash of Angostura bitters into a punch bowl, add your ice and garnish accordingly. (If you are just making one serve, pour all the ingredients into a highball glass, add ice and briefly stir to achieve correct dilution.)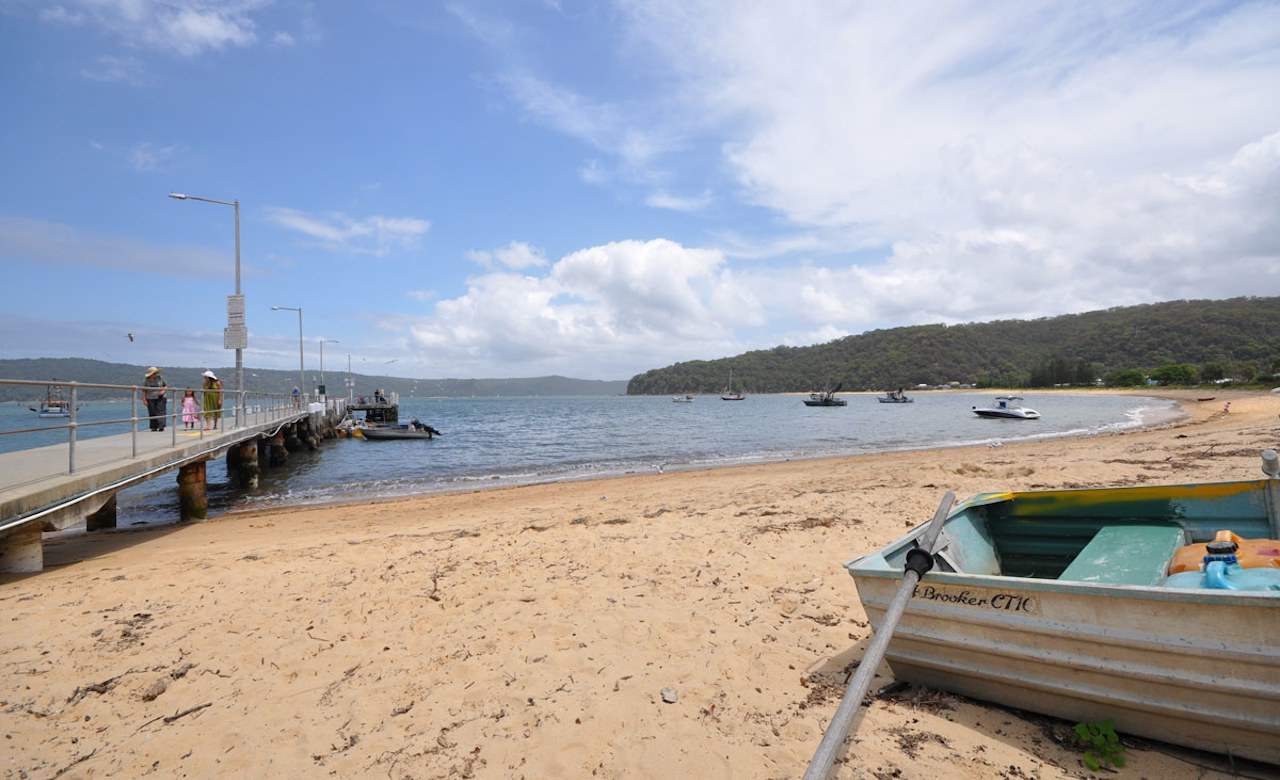 PATONGA
See: Plenty of great walking, cycling and fishing spots make Brisbane Water National Park a great way to while away the hours in between epic barbecue breakfasts, barbecue lunches and barbecue dinners. Ancient Indigenous engraving sites and the array of gorgeous wildflowers will help you feel a mile from home when you're really just a hair's breadth north of Sydney, near Gosford.
Stay: Just south of Gosford is the serene village of Patonga, and the Patonga Camping Area has all the facilities, with the hustle and bustle of Palm Beach just a lazy ferry ride away. A great option for a night or two of chilled out anti-city adventures.
Drink: The Hemingway Daiquiri was created for the writer while he was living in Havana during the early 1920s, and there's no better drink to knock back as the sun sets on another summer day. It's documented in his novel, Islands in the Stream, but you'll enjoy it best IRL. Combine 60ml Appleton V/X, 15ml maraschino liqueur, 20ml lime juice and 15ml grapefruit juice into a cocktail shaker with ice, shake and strain into your glass.

Published on January 20, 2015 by Ashleigh Synnott