TRAVEL & LEISURE
You'll Soon Be Able to Zoom Into a Life-Sized Godzilla Statue Via Zipline
The new Japanese theme park attraction will stretch across 120 metres in length — and it's due to open next year.
No trip to Tokyo is complete without a visit to Shinjuku's Godzilla head, which towers down on the popular district from Hotel Gracery Shinjuku. If you're a fan of the King of the Monsters, you'll now need to add another stop to your next Japanese itinerary: amusement park Nijigen no Mori, on Awaji Island in Hyogo prefecture.
From a yet-to-be-finalised date in mid-2020, the theme park will be home to a life-sized version of the scaly creature — even if Godzilla's actual size has changed over the course of its 65-year history. The kaiju was 50 metres tall in the 1954 Japanese classic that started the long-running monster franchise, and measured nearly 120 metres in the most recent US film. In 2017's animated Netflix flick Godzilla: Planet of the Monsters, it even spanned a whopping 300 metres.
At Nijigen no Mori, good ol' Zilly will measure 120 metres according to Japan Times, and that's in length. Godzilla will be lying down, mouth open and presumably roaring, with amusement park patrons able to zipline into it. Usually folks are trying to avoid the huge creature and his fire-breathing gob, but that's obviously not going to be the case here.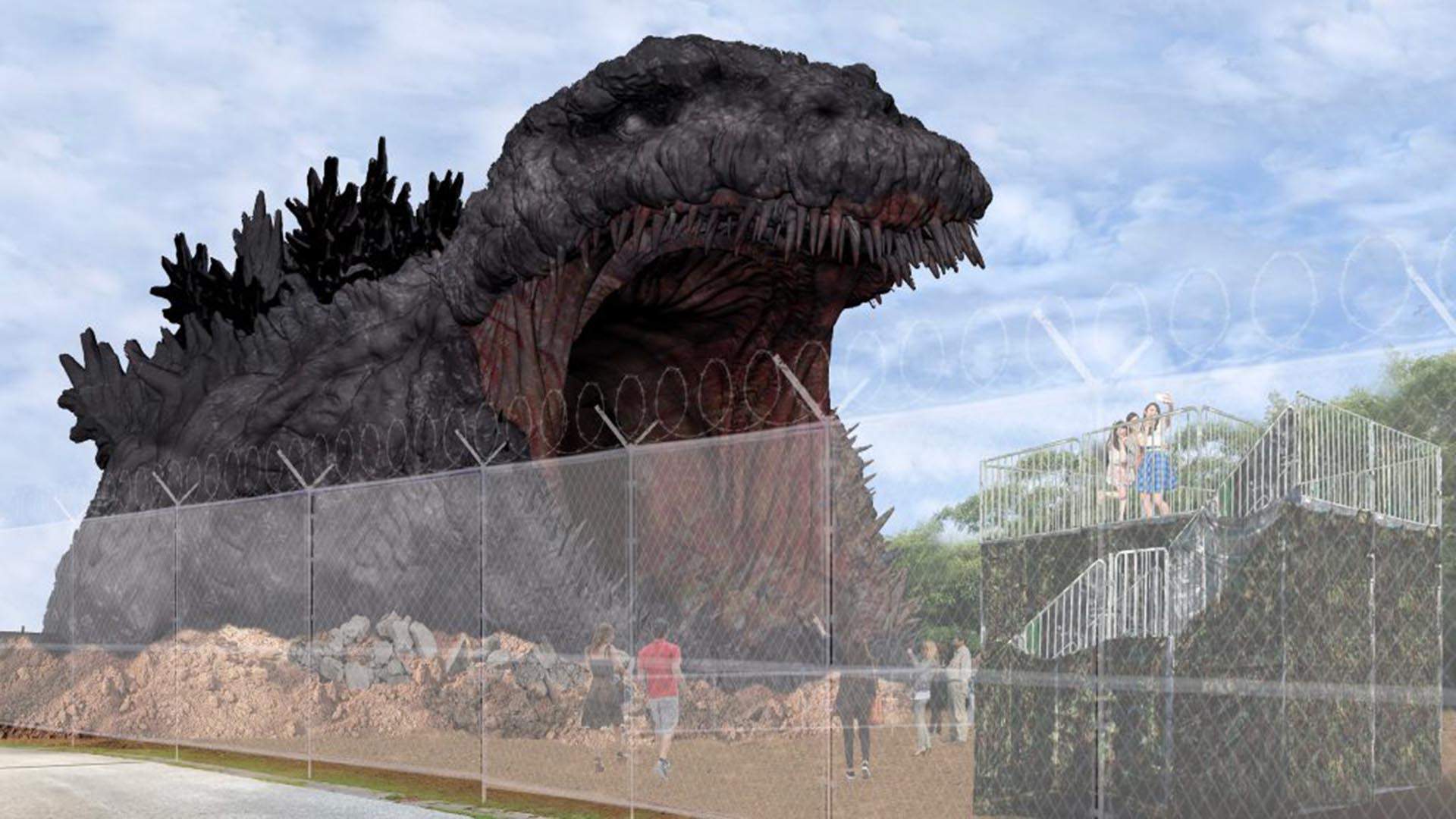 Called Godzilla Interception Operation, the attraction will dedicate a 5000-square-metre zone to the famed critter, asking attendees to take on the role of island scientists. In that guise, the ziplining occurs in the name of science, because the huge beast has become trapped in the earth. Shooting games are also part of the Godzilla zone and, naturally, so is Zilly-themed food and merchandise.
Also, if you're wondering which Zilly this one will resemble — Godzilla's appearance has often changed from film to film, too — it's the version of the lizard-style gargantuan from 2016 Japanese movie Shin Godzilla.
For more information about Godzilla Interception Operation, which is due to open in mid-2020, visit the Nijigen no Mori website.
Via Nijigen no Mori / Japan Times. Images: Nijigen no Mori.
Published on November 17, 2019 by Sarah Ward