Wines, Fire-Fuelled Festivals, and Countryside Walks: Your Guide to Orange for a Weekend, Four-Day Stay, or Longer This Winter
Explore the roving fields and fire festivals this winter — there's much more to this wine region than just its delicious cool-climate wines.
in partnership with

With its rolling hills, picturesque vineyards, and delicious food scene, the Orange region has everything you need for a relaxing and rejuvenating vacation away from the hustle and bustle of the city. Whether you're planning a quick weekend trip, a longer four-day stay, or an extended winter break, our guide — curated with the local legends Orange360 — will help you make the most of your time in the area.
Pack your bags, grab your coat and get ready for an unforgettable winter adventure in this charming New South Wales region.

WEEKEND
If you only have a couple of days to explore this foodie's paradise this winter, it's best to focus on the region's highlights: wine, food and views. These can, of course, be combined in whatever accommodation option you choose. If you're keen on tasting wines, why not stay at a winery with glamping options? Or if food is more your thing, then you've got studio cabins over a cherry orchard. Check out our round-up of cosy accommodation options in the region if you're keen to stay a while.
Since you've only two days, it's best to stick close to the centre to ensure you get as much as possible packed into your weekend. Either arrive in the morning or save the early commute and drive up the night before and stay in one of the aforementioned snug stays.
First off, we're going to get our blood pumping and our tasting tested. Grab breakfast at the iconic Agrestic Grocer. This humble grocer in the heart of Orange sells some of the region's finest produce — everything from beer soap to local wines. There's also a cafe attached that has an all-day breakfast and lunch menu with items like the classic brekkie roll, grilled focaccia with season veg and pesto, okonomiyaki and 'Recovery Feast' — a full breakfast to ensure you have the calories needed to continue on your adventure. Once fed and watered, grab a few bits to make a picnic out of the sensational local bread, cheese and produce available in the store.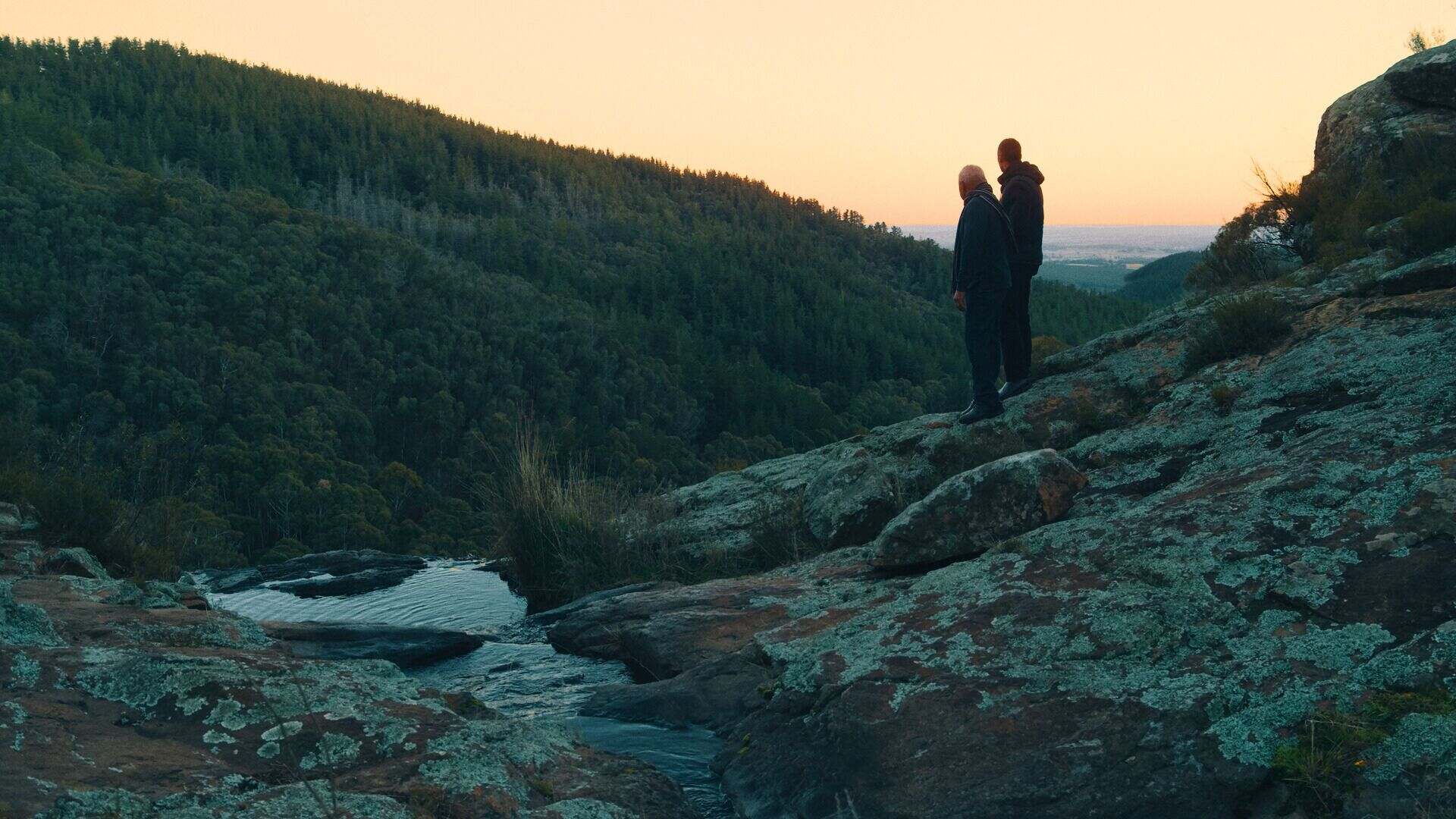 The next stop is your workout for the weekend. You've got the supplies, so it's fitting you should find a picnic spot. A short 12-minute drive away, you will find Lake Canobolas Reserve, located at the base of Mount Canobolas. The lake and its surroundings are home to an abundance of native flora and fauna. At the northern end of the reserve, you'll find a walking and cycling trail that leads to a suspension bridge over Molong Creek. You can stop there or continue back on to the town — the total track is about 8.5-kilometres and takes approximately two hours, whereas it takes 30–60 minutes to get to the bridge. At the southern end, there is another walking trail that circumnavigates the lake — it's a 2.4-kilometre easy loop and takes about 30–60 minutes depending on how long you spend looking for echidnas by the water and has plenty of areas suitable for your picnic overlooking the gorgeous scenes in the reserve. If you need a pick-me-up after your trek, you can grab a flat white at the Lakeside Kiosk & Cafe.
Now, it's time to test your palate and indulge in some of the region's finest wines. Canobolas is the centre for many of the region's best-known wineries — and there are many to choose from. You could head over to Printhie Wines, just a short drive from the reserve. Owned by the Swift family, it's a five-star Halliday-rated winery. It's also relatively young for the region as the first vineyard was planted in 1996. Experience the stunning vistas over the hills to the landscape below as you enjoy a wine tasting. Or have an early dinner (or second lunch) with the five-course degustation, described as a "destination dining experience" with freshly shucked Sydney Rock oysters, smoked quail, honeycomb and lavender mead — with the option to upgrade to wine pairings for each dish.
On day two, it's time to focus on the city centre. After breakfast, get in some retail therapy along the high street, and check out Hawkes General Store for a browse and coffee. Have lunch at Groundstone, one of Orange's most popular cafes serving up seasonal dishes that highlight the fresh produce of the region. It is attached to The Orange Regional Gallery, where you should spend your afternoon exploring the current exhibitions before heading back on the road home.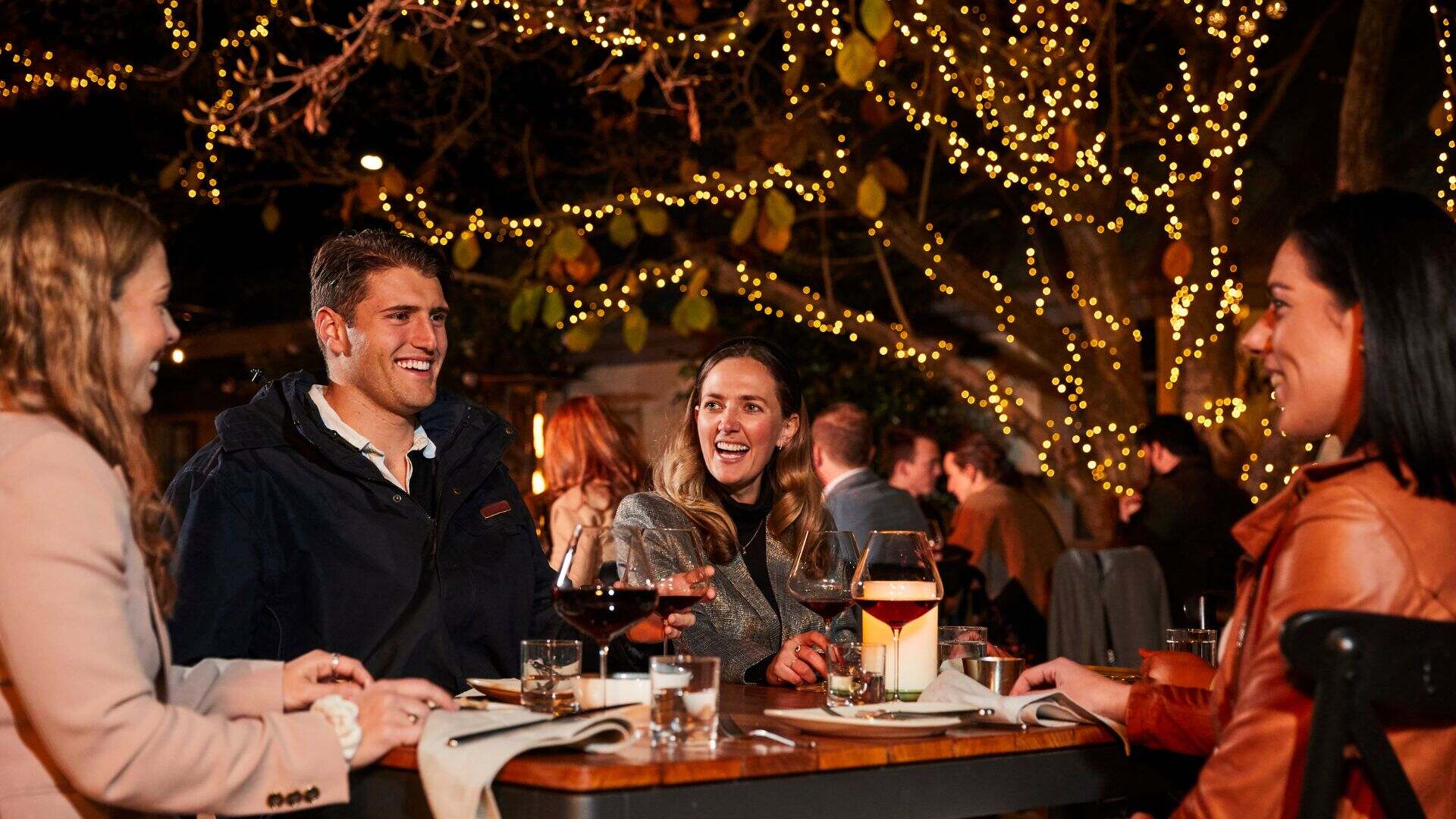 FOUR-DAY STAY
Four days in the region allow for a bit more breathing room in your plans to explore the region, especially if you are there to enjoy the Winter Fire Festival when wineries wine and dine their guests with unique events around the theme of crackling fire. Enjoy a delicious meal and rich red wines — all locally produced — under a starry night sky throughout the course of the festival.
You can follow the itinerary for the weekend but a longer stay means you can perhaps explore further afield. Save one day for a jaunt out to Carcoar, a charming heritage town about 30 minutes from Orange. You'll find quaint homeware stores, historic buildings and delicious dishes like those served up at Antica Australis — an Italian slow food locanda with a seasonal set menu. The restaurant is BYO so you can bring along your newly acquired wines from the region to enjoy with your meal.
Speaking of which, instead of just visiting one winery, make sure you set aside at least a day in your four-day sojourn to visit some of the region's finest winemakers. Near Mount Canobolas, you'll find Swinging Bridge Winery,  a family-owned estate with commanding views of the mountain. In addition to the standard cool-climate wines you will find at most wineries in the region — think pinot noir, shiraz, riesling and chardonnay — you will also find some interesting drops here at Swinging Bridge. The hashtag (#) range features fun experimental wines that showcase the exceptional fruit of the region in a new way. As this range is experimental, you never know what will be available. One standout is the Tempinot, a luscious combination of the bold tempranillo grape and the softer pinot noir.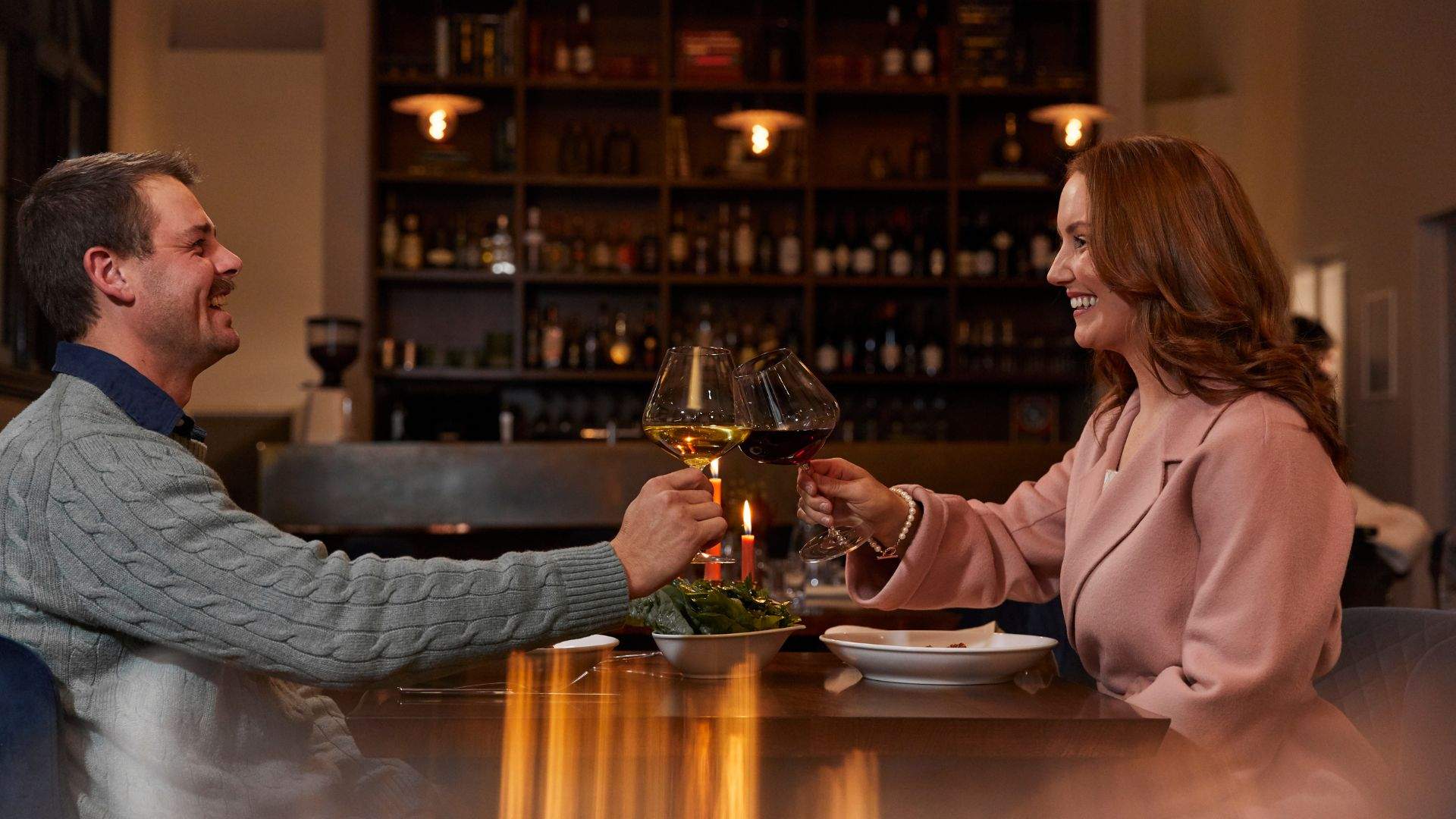 LONGER
Lucky you, you get to experience this region for even longer. And there is still oodles left to explore. A leisurely 25-minute drive from Orange, Molong is a hidden gem waiting to be discovered. With its captivating blend of natural beauty, rich history, and warm hospitality. Stop in at Molong Stores, offering a curated range of local and international brands — specialising in hats and gifts for men. Pop across the road to Lime and Stone for coffee and a bite to eat. And a must-visit in the area is Yuranigh's Grave, the only known site in Australia where Aboriginal and European burial practices coexist.
If you haven't been overindulging at the winter festival or while enjoying a tipple at one of the cosy cabins in the region, pull yourself out of bed in the morning in time to hike up to the Pinnacle Lookout. The view from Towac Pinnacle lookout at sunrise is well worth the effort — although it is equally as stunning at sunset, too. Set amongst the tall shady gum trees, the reserve features picnic shelters for you to enjoy your morning brew from a local cafe while you watch the Orange region wake up to a new day and uninterrupted views across Towac Valley.
On your way back to the city, stop in for a taste of Asia in the heart of Orange CBD at Mr Lim. The menu is a celebration of the restaurant's owner and namesake's life experiences. You will find Korean, Japanese and Chinese items on the menu created using the bountiful produce of the region. Standouts are the drunken duck — made with marinated local wine and Chinese shaoshing wine and seasonal citrus — and the 'Let Sammy Feed You' banquet menu with fried Kopren curry bun, dumplings, sashimi, bossam, Korean-fried chicken and much more.
Continue to discover unique wineries west of the city. First stop, the family-owned estate that's sure to get wine lovers' taste buds tingling: Patina. Here, owner and winemaker, Gerald Naef, blends age-old traditions with cutting-edge methods to create his boutique range of wines. Sip on the fruits of his labour while rugged up and exploring the garden — you may even spot a nibbling wallaby exploring the conifers, lavender and heritage roses.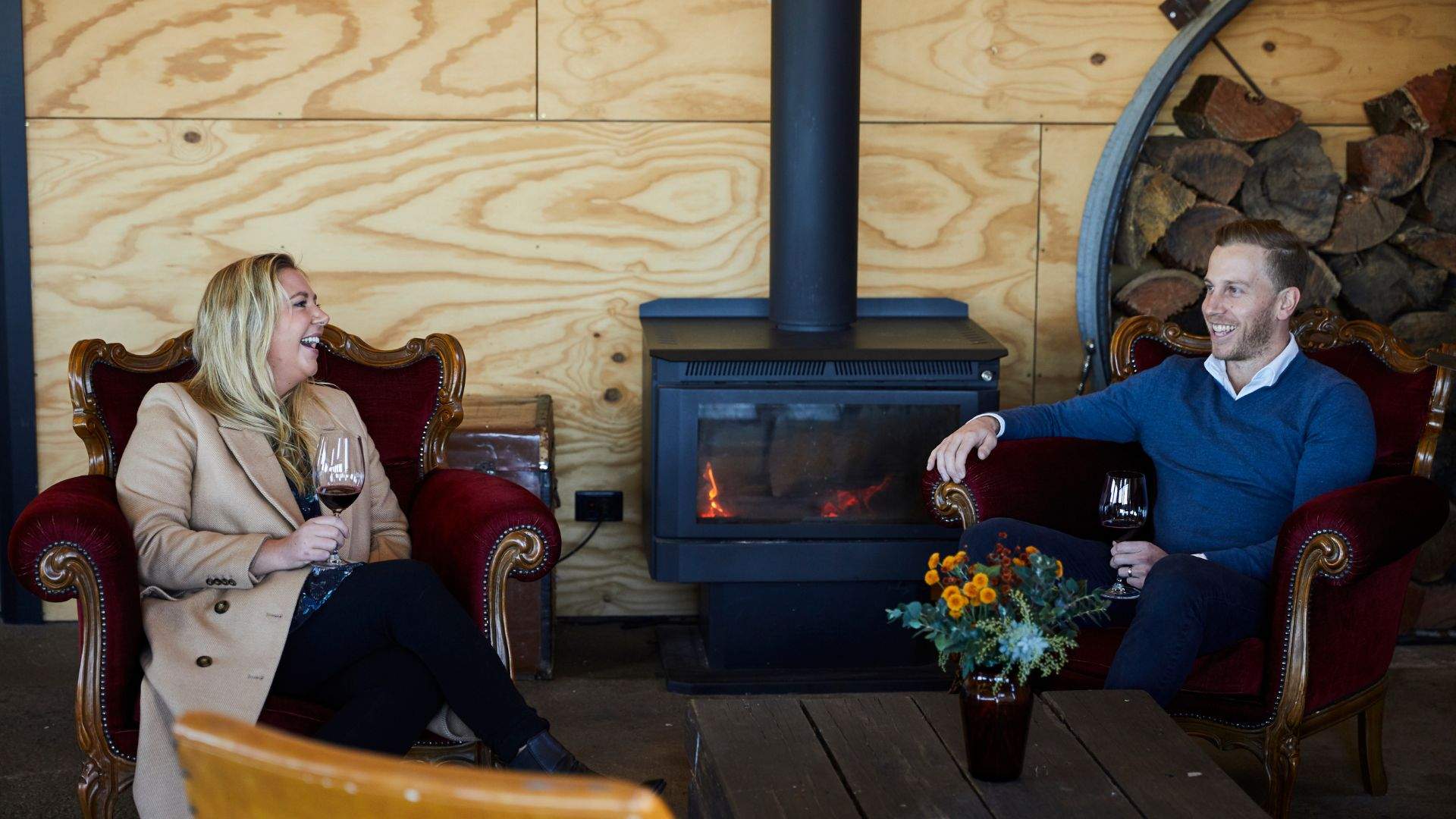 If you haven't had your fill of wine from the region — honestly, how could you? — ChaLou wines in Emu Swamp is a must-visit if you have longer to stay. Owners Nadja and Steve are self-professed "farm kids" and are passionate about leaving the land better than they found it. Vines and winemaking aren't the only activities happening on the 65-hectare property. Their farm is home to sheep, horses Freddy and Jet and a flock of chooks. The winery has three ranges, each with its own unique style: Dreaded Friend (fun, vibrant and creative vinos), The Somm and the Winemaker — the result of a partnership between Nadja and Sydney sommelier Louella Matthews — and, of course, the ChaLou Estate range with classic varieties from the Orange region: chardonnay, pinot noir and riesling. Book a tour and a tasting while there to see what's happening in winter.
For your final night in the region, head down to the heart of Orange to The Union Bank where you'll find locals and visitors sitting down to have a chat and a drink with one another. As the name suggests, the pub was originally a bank but is now a thriving local food and hospitality precinct. The seasonal menu highlights the rich food and wine culture of the region and is designed to celebrate the social aspect of dining — in other words, it's meant to be shared. There are small and large share plates and an option for the chef's choice degustation with three paired local wines on offer as well. It's an ideal locale to celebrate your last wintry night in this charming region. It won't be long until you are dreaming of returning to see how the region evolves in spring.
Plan your excursion to wine country for when the Orange Winter Fire Festival is taking place from Friday, August 4 till Sunday, August 13 — showcasing the best of an authentic country winter through a series of events. 
Images: Orange360
Concrete Playground Trips
Book unique getaways and adventures dreamed up by our editors