FOOD & DRINK
Nine Things to Eat, See and Do on a Day Trip to Wollongong
Spend a day exploring this beachside city — or make a few stops as part of a bigger road trip down the NSW south coast.
Nine Things to Eat, See and Do on a Day Trip to Wollongong
Spend a day exploring this beachside city — or make a few stops as part of a bigger road trip down the NSW south coast.
in partnership with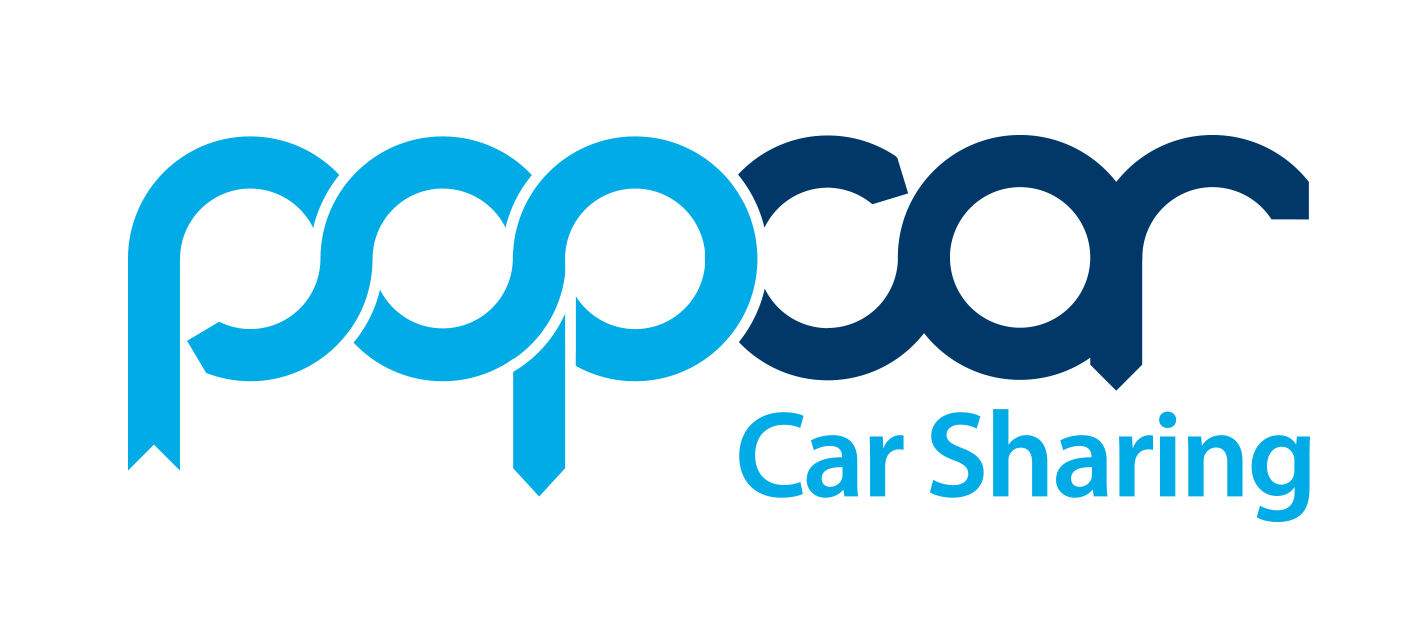 Despite what the movies would have us believe, the opportunities for spontaneous weekends away are actually quite hard to come by. Trying to find two (or three) full days when you, your partner, mates or family are all free can take months of coordination — and there's still always someone who pulls out at the final hour. Day trips are the answer — they require half the commitment and zero accommodation worries, while still delivering the perfect dose of escapism to your city-weary woes.
New South Wales' third-largest city is perfectly primed for a cheeky one-day visit. Sure, you already know about The Gong's beautiful beaches. But the Wollongong area is also brimming with lush bushland and plenty of top-notch cafes, restaurants, breweries and bars to boot. And, at just over a 90-minute drive south of Sydney, Wollongong (and its surrounds) is very easy to explore in a day — or as a quick stop during a bigger road trip along the south coast. In need of some wheels to get you there? Premium car-sharing service Popcar has vehicles stationed all over the city — think Toyota CH-Rs, Toyota Corollas, VW Polos and VW Golfs — that are ready for last-minute hire whenever you decide to make a trip south. Here's a hit-list of things to do once you get there.
Update: This year's bushfire season is particularly dangerous. Before you head on an out-of-town adventure, check the RFS NSW and NSW National Parks websites and heed any alerts and warnings.

MAKE A QUICK STOP AT THE OLD HELENSBURGH TUNNEL
Pick up your Popcar from your closest bay and hit the road. If you're up for a quick but very worthwhile detour, exit the Princes Highway at Helensburgh and hunt down the Old Helensburgh Station and Tunnel. Formerly part of the train line that connected Sutherland and Wollongong, this section of track was abandoned in the early 20th century and now exists only as a series of overgrown tunnels — including the Metropolitan tunnel, which is home to a colony of glow worms. You can go in and take a peek at them, but try to avoid shining flashlights directly at the roof for too long as it damages the little critters. Oh, and it might be worth throwing on a pair of gumboots or other waterproof shoes as the tunnel can get pretty wet and muddy.

STOP FOR BREAKFAST AT OPUS COFFEE BREWERS
Here's what you can expect at Wollongong's hip local coffee spot Opus Coffee Brewers: batch brews, burgels (that's a burger with a bagel for a bun) and muffins that'll make even the greatest of cynics happy. Forget those floury and dry monstrosities — these muffins are glorious and come in flavours like strawberries and cream or caramelised peach, almond and white chocolate. The small eatery opened on Keira Street in 2016 to much local praise, and it's just ventured into a second smaller outpost on Kembla Street.
Opus uses Single O for its house blend for milk coffees and rotates its black coffee roast weekly. For a full meal, head to the original spot, which has a communal table out the back and a few bench seats, too. You can tuck into a hearty meal from the vegetarian-friendly menu, including a house-made bagel topped with mixed berry and pistachio schmear or avocado whip, honeycomb and pistachios; flatbread with whipped goats cheese, fried cavolo nero, mushrooms and a dukkah-crusted egg; and granola with yuzu apples and berry jam.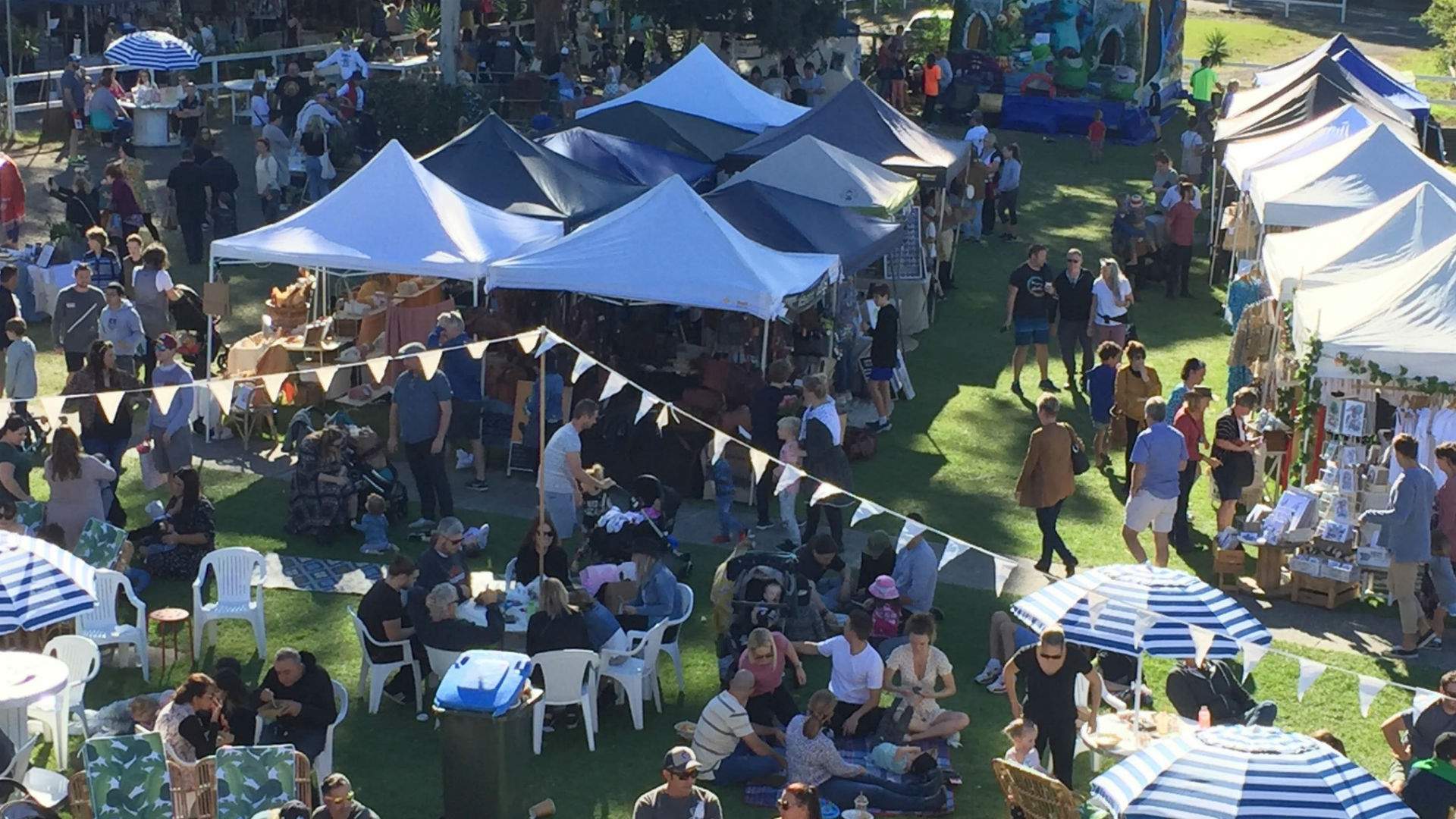 WANDER THROUGH THE LOCAL MARKETS
If you happen to be visiting on a Sunday, then hop back in your Popcar and make tracks to Bulli Showground. From 9am–2pm each Sunday, the space is filled with local makers selling artisanal produce and wares. On the second Sunday of the month, the day is run by Foragers Markets — which also hosts a weekly after-dark food market on Thursdays and a fresh market on Fridays in Wollongong's Crown Street Mall — and the other weeks are run by Bulli Showground Markets. The stallholders rotate but you can expect to find baked goods from Flour Water Salt and Common Ground Bakery, handmade bath goods, art, fashion and live music.

HEAD TO LUNCH AT LEE AND ME OR HIS BOY ELROY
It's time for lunch and we've got two stellar options for you. The first, Lee and Me, is a cosy cafe based in a charming heritage house in the heart of Wollongong. Inside, you'll find exposed brick walls and a fireplace, but we recommend heading upstairs to nab a table on the terrace. Order a coffee (it uses Campos) or boozy shake (spiked with spiced rum) and watch over the hustle and bustle of Crown Street below while you wait for your meal. Fans of pulled pork are well served by Lee and Me's lunch menu — it comes in taco, toastie, salad or banh xeo form. Meanwhile, vegetarians can opt for the fried tofu and black bean hummus burger or kale, avocado and feta salad. After you've eaten, you'll be perfectly placed to explore the retail spaces that are also based upstairs, including custom map gallery Dreadful Maps and plant store Tuesday Euphoric.
For a heftier bite to eat, opt for His Boy Elroy instead. This laneway bar dishes up American-style snacks, including southern spicy fried chicken, loaded fries, mac 'n' cheese balls and a huge selection of burgers. Alongside the staples — think cheeseburger, fried chicken burger with blue cheese ranch and veggie burger — there are a few inventive options, including Gringo, with chunky adobo beef, guacamole, sour cream and corn chips, and Quarterback, featuring pulled pork ribs, slaw, jalapeños and chipotle mayo. To wash down your burger, the bar has a top-notch selection of craft beers, plus cocktails and over 50 whiskies on offer.

GO FRUIT PICKING AT DARKES GLENBERNIE ORCHARD
After lunch, head back out of town to Darkes Glenbernie Orchard, a four-generation family farm located in Darkes Forest. Primarily an orchard, Glenbernie produces a number of apple and fruit products including juices, jams, apple cider vinegar and ciders (under the label Darkes Cider), which can be purchased from the on-site store, Apple Shack. It also runs tours of the grounds year-round and fruit picking experiences over the warmer months. Visit over November and December to fill your basket with stone fruits, and if you're there between January and April, you'll be able to pick apples straight from the tree — either way, your car snack game will be instantly improved. Bookings are essential and can be made here.

STROLL ALONG THE MINERVA POOL WALKING TRACK OR JINGGA WALKING TRACK
Darkes Forest is part of Dharawal National Park, so after you've filled up your basket, bag or bucket with fresh fruit, take a leisurely drive through the picturesque bushland to the Wedderburn area. If you're up for a walk, park at the Victoria Road access point where you'll have your pick of tracks, including the O'Hares Creek lookout and the 10B cycling trail. If the weather is fine, opt for either the Jingga or Minerva Pool walking tracks — both are roughly 2.4 kilometres (return) and end at small watering holes that you can cool off in. It's worth noting that Minerva Pool is considered a sacred women's place to the local Indigenous people, so only women and children are permitted to swim there, but the pool at the end of the Jingga is open to all that can brave the chilly freshwater.

SAMPLE A LOCAL BREW AT ILLAWARRA BREWING CO OR FIVE BARREL BREWING
After that walk and swim, it's time for a hard-earned beer. And rather than going to any old pub (of which Wollongong has many), use this opportunity to sample a local drop straight from the source. In a factory complex in North Wollongong, you'll find independently owned and operated microbrewery Illawarra Brewing Company. The brewery typically has live music and a food truck on weekends, so you and your travel companions can settle in for a pint or two from the core range, which includes a summer ale, pale ale, IPA, rust amber ale and more.
At the other end of town, in another industrial area, is family-owned Five Barrel Brewery. The brewery and taproom is open for both tours and tastings with eight beers on tap at all times — four from the core range and four limited release brews. Things are a little more experimental here, so the lineup could feature anything from hoppy ambers and milk stouts to milkshake IPAs, wild porters and barrel-aged cherry sours. And don't worry if you're the one behind the wheel — both breweries do takeaways so you can always pick up a six-pack or growler to try when you get home.

ENJOY DINNER AT BABYFACE KITCHEN OR KNEADING RUBY
Wollongong's food scene has come leaps and bounds in the last few years so you're truly spoiled for choice come dinnertime. If you've made the trip south with a date, longrunning fine diner Caveau and cosy wine bar The Throsby are both worthy contenders. But if you've got a crew in tow, head to Babyface Kitchen. You can find this sleek eatery tucked behind Crown Street Mall in the centre of town. Opt for one of two set menus — $80 or $92 per person — or order a selection of dishes off the share-style a la carte menu, which ranges from raw starters and snacks to larger plates and sides. The seasonal menu generously utilises native ingredients, so expect dishes like wattleseed sourdough focaccia, heirloom tomatoes with lemon aspen dressing and fried pigs head on a saltbush stick. It also has a slight Japanese flair — think smoked cauliflower with miso butter sauce and raw scallops with blood orange kosho and yuzu.
For a more casual affair, head to Kneading Ruby, a rustic and raucous Italian joint in a former warehouse. Here, you can expect fun starters like gnocco fritto (fried bread) with 'nduja and cream cheese plus the most OTT garlic bread you'll ever order. Next, proceed to woodfired pizzas and a handful of mains, like crab risotto, pork cutlet and a shiitake and eggplant ragu.

STOP FOR A FAREWELL DRINK AT NIGHT PARROT OR BLACK COCKATOO
If you're the designated driver, you may need to sit out on this round, but your passengers will certainly thank you for taking them to one of Wollongong's late-night bars. Aside from their bird-themed names and equally cosy settings, Black Cockatoo and Night Parrot have few other similarities so you're sure to please your mates with one or the other. The former, Black Cockatoo, is a dive bar that you enter through Opus Coffee Brewer's Kembla Street store. The small space — which has capacity for around 30 people — does classic cocktails very well, but it's the killer craft beer selection that locals love. The offering is constantly changing but Sydney breweries Yulli's Brews and The Grifter feature heavily, and the team here have a knack for getting their hands on limited releases.
Over on Crown Street, Night Parrot leans into top-notch wines from the likes of Lo-Fi Wines' Das Juice, Adelaide Hills' Vinteloper and Yarra Valley's Punt Road Winery. The bar recently changed hands but things remained unchanged for now, so you can sip funky natural drops alongside a selection of Asian-style snacks, including handmade dumplings, bao and Korean popcorn chicken.

Get out and explore beyond the city this summer with Popcar car share. To sign up for just $1 and get one-day free hire ($80 driving credit), head this way.
Top image: Destination NSW.
Published on February 12, 2020 by Melanie Colwell