'The Big Door Prize' Is Apple TV+'s Latest Intriguing and Addictive Series Based Around a Mystery
Starring Chris O'Dowd, this streaming newcomer starts with a magical machine arriving suddenly in a small town.
Sometimes Apple TV+ dives into real-life crimes, as miniseries Black Bird did. Sometimes it mines the whodunnit setup for laughs, which The Afterparty winningly achieved. The family feuds of Bad Sisters, Servant's domestic horrors, Hello Tomorrow!'s retrofuturistic dream, the titular take on work-life balance in Severance — they've all presented streaming audiences with puzzles, too, because this platform's original programming loves a mystery. So, of course The Big Door Prize, the service's new dramedy, is all about asking questions from the outset. Here, no one is wondering who killed who, why a baby has been resurrected or if a situation that sounds too good to be true unsurprisingly is. Rather, they're pondering a magical machine and what it tells them about themselves.
That premise isn't merely a metaphor for existential musings, although everyone in The Big Door Prize does go down the "what does it all mean?" rabbit hole. When the Morpho pops up in the small town of Deerfield, it literally informs residents of their true potential — for $2, their palm prints and social security number. Adorned with a butterfly symbol and glowing with blue light, the contraption looks like an arcade game. There's nothing to play, though, unless it is playing everyone who sits in its booth. Participants receive an also-blue business card for their troubles, proclaiming what they're supposed to be doing with their life in bold white lettering. Is it a bit of fun? A modern-day clairvoyant game? A gag? Somehow spot-on? Also, where did the machine come from? Who brought it to the local grocery store? Can it be trusted? The longer that folks share their existence with the Morpho, the more queries arise.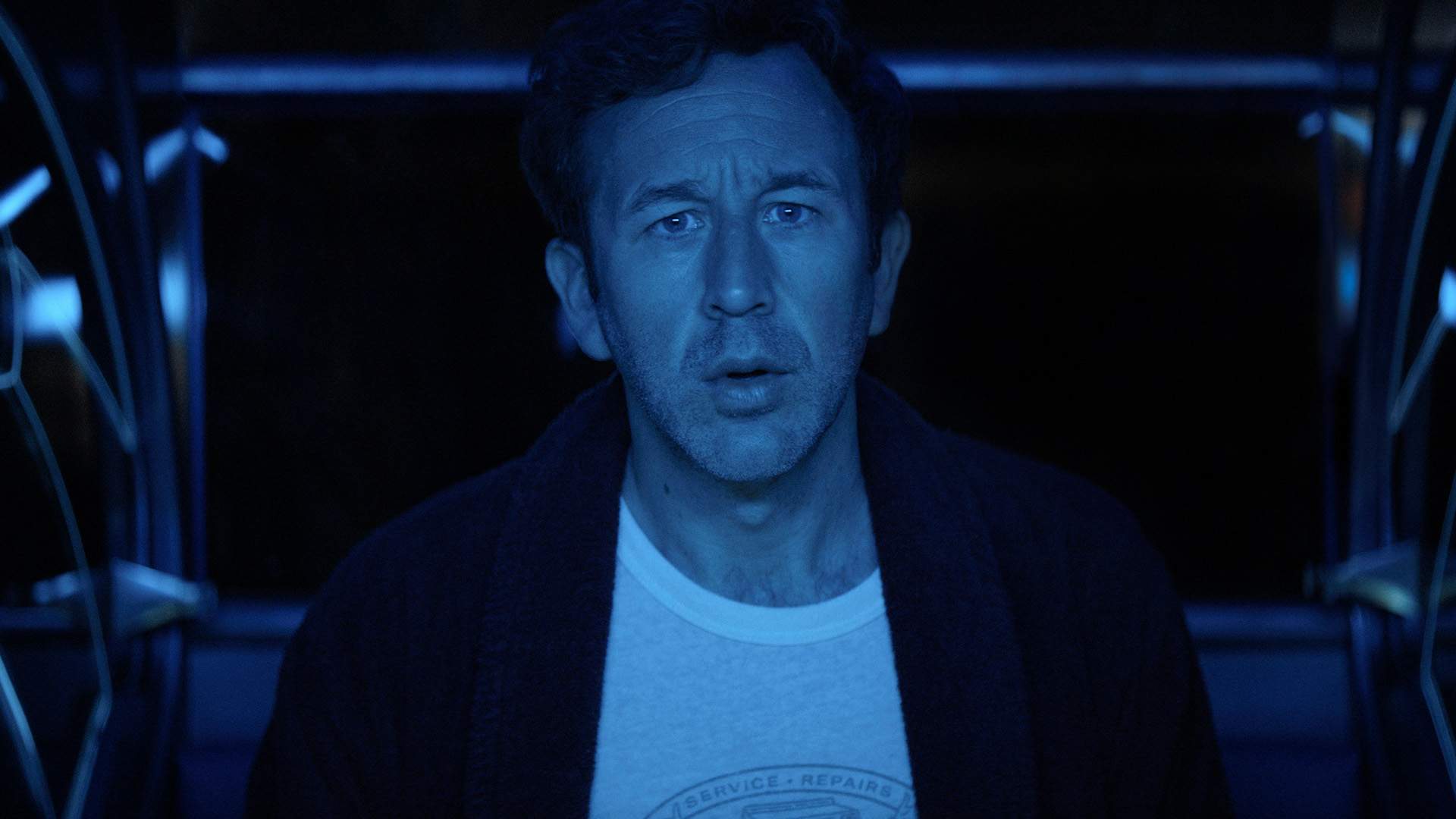 As seen in the first three episodes that dropped on Wednesday, March 29, with the story then continuing weekly for the show's ten-episode first season — a second has just been greenlit as well — not everyone in Deerfield is initially fascinated with the locale's new gadget. The series opens as high-school history teacher Dusty Hubbard (Chris O'Dowd, Slumberland) turns 40, marking the occasion with that many gifts from his wife Cass (Gabrielle Dennis, A Black Lady Sketch Show) and teenage daughter Trina (Djouliet Amara, Devil in Ohio). Some presents he likes, such as the scooter and helmet. Others he's perplexed by, including the theremin. He's also baffled by all the talk about the Morpho, the new reason to head to Mr Johnson's (Patrick Kerr, Search Party) store. As school principal Pat (Cocoa Brown, Never Have I Ever) embraces her inner biker because the machine said so, and charisma-dripping restaurateur Giorgio (Josh Segarra, Scream VI) revels in being told he's a superstar, Dusty claims he's happy not joining in.
Lines sprawl down the street in a town that only really has a main street, and a high school, as Deerfield's inhabitants are drawn in by the Morpho's promise: "Discover Your Life Potential". For someone who keeps saying he's sitting it out, Dusty sure does love obsessing over why everyone else is upending their routines because 80s-esque technology spat out their destiny. His parents announce that they're splitting, for instance, with his dad (Jim Meskimen, American Auto) pursuing male modelling and his mother (Deirdre O'Connell, Outer Range) heading to Europe after the machine advised that she's a healer. When Dusty points that his mum is already a doctor, it falls on deaf ears. So goes the entire town, making snap decisions and grabbing the opportunity to reinvent themselves, mix up lives that didn't ever seem like they'd change and reassess what they truly want.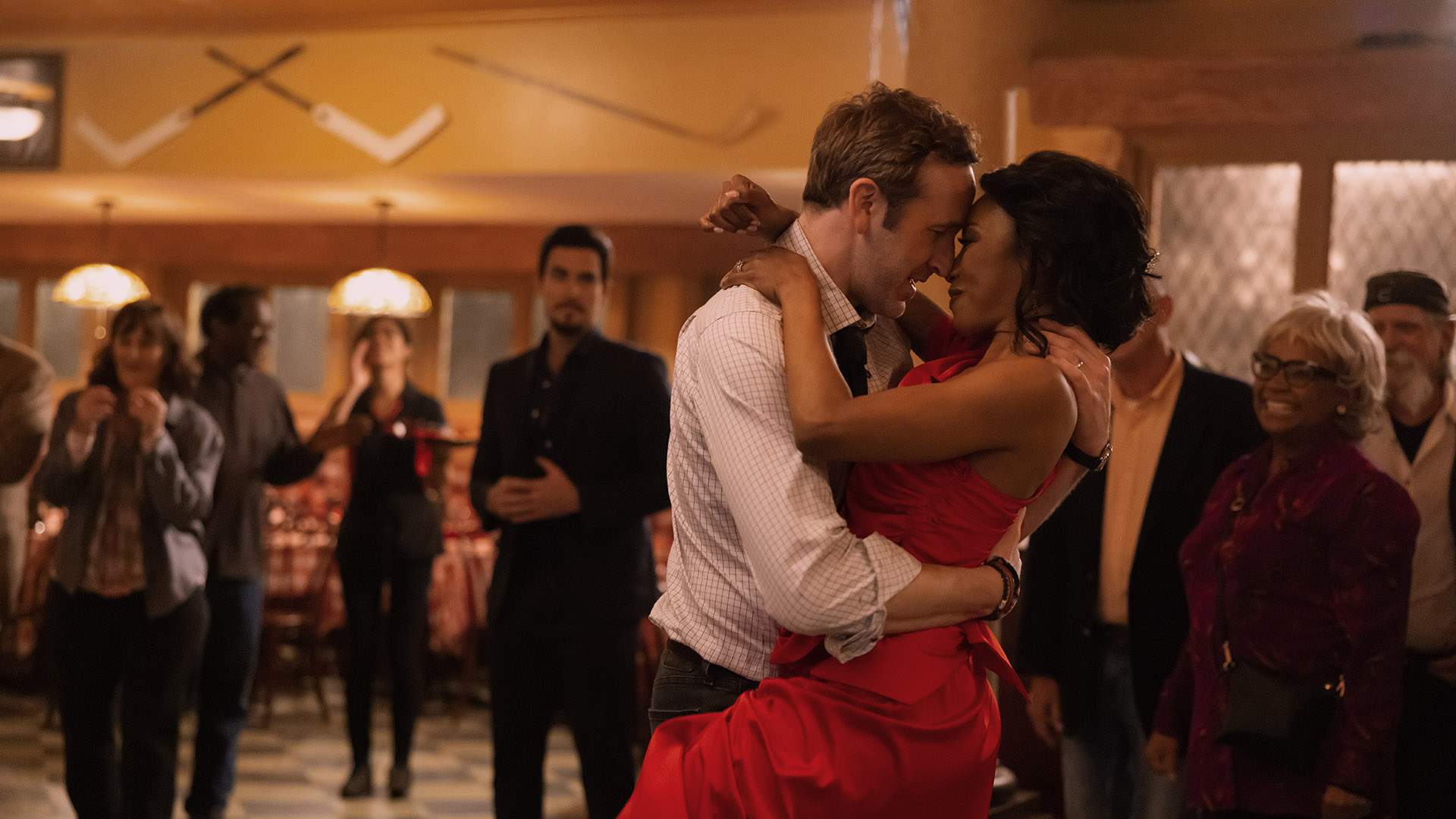 The Big Door Prize itself hasn't appeared out of nowhere, adapting MO Walsh's book of the same name. On-screen, it boasts David West Read as its creator — a writer and producer who knows a thing or two about pursuing alternate storylines thanks to penning stage musical & Juliet, which gives Shakespeare's Romeo and Juliet a revisionist twist and continuation, and is also well-versed in small-town hijinks after winning an Emmy for Schitt's Creek. He's in far less overtly comic territory than the latter here; The Big Door Prize is still amusing, but rarely laugh-a-minute, although The Other Two delight Segarra could walk straight out of this and into Read's past hit. Still, this is also about a family disrupted while navigating small-town life, the assorted people who populate such spots, the rituals and gathering points that communities congregate around, and the quest to find significance in the cards you've been dealt.
Making the most of its strong ensemble cast, each of the show's first eight episodes focuses on a particular Deerfield citizen and their potential, while keeping Dusty, Cass and their marriage in view, plus Trina's grief over her boyfriend's recent death and his identical twin Jacob's (debutant Sammy Fourlas) efforts to cope. All four earn their own chapter, as does Cass' mother and town mayor Izzy (Crystal Fox, Big Little Lies), Jacob's western-loving dad Beau (Aaron Roman Weiner, Suspicion), aforementioned NHL star-turned-Italian eatery owner Giorgio and school chaplain Father Rueben (Damon Gupton, Your Honor). This approach helps The Big Door Prize get not just philosophical but universal, because the Morpho's fortune-telling means different things to different people, yet sparks ripples that flow over everyone. While only bartender Hana (Ally Maki, Hacks) genuinely opts out, there's a tale around that as well.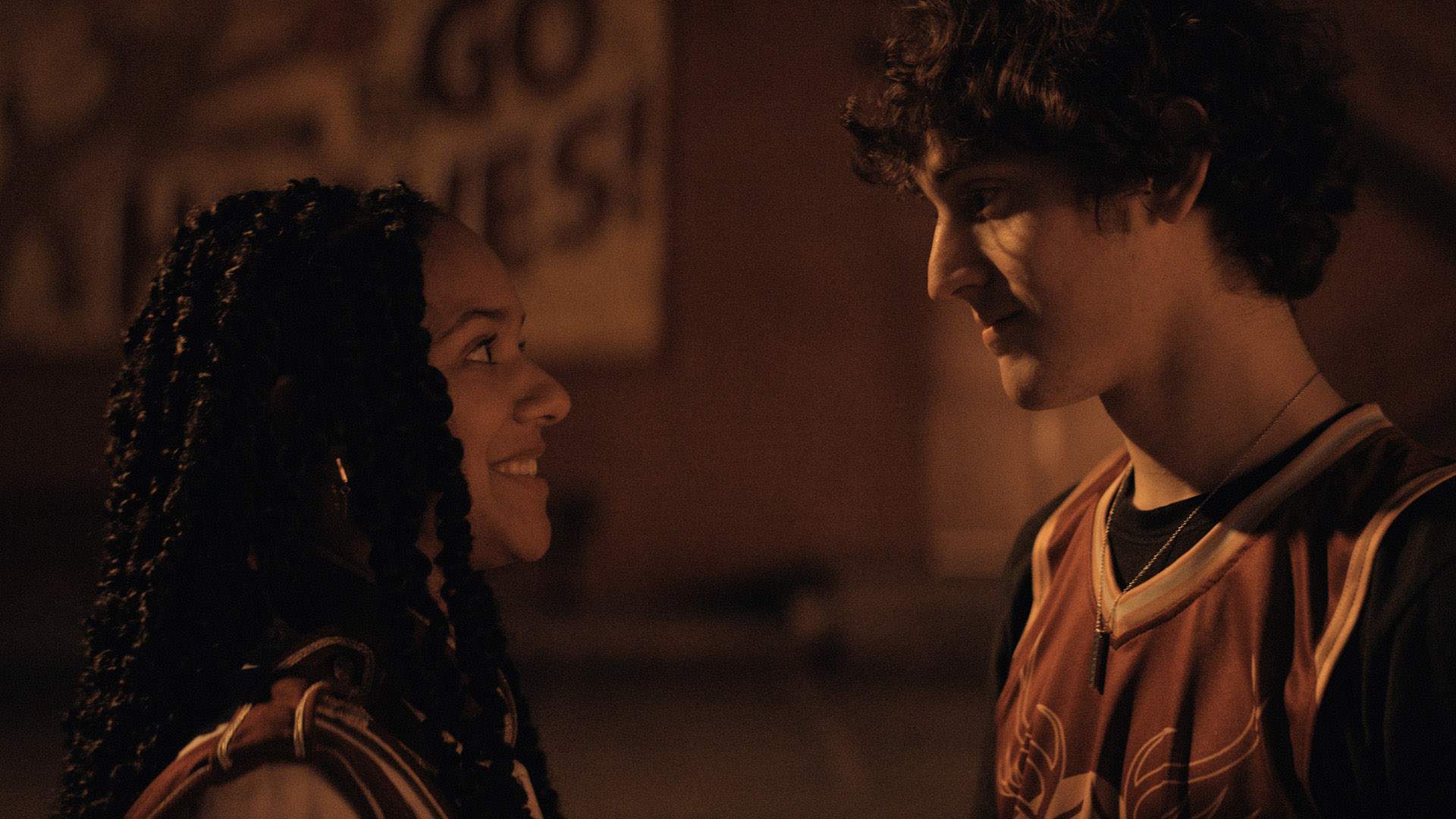 From the get-go, the Morpho nabs viewers' intrigue — and so do the strange cobalt dots, matching the machine's chosen palette, that appear early on Dusty's rear. There's no shortage of small mysteries in Deerfield, just as there's no lack of quirks (see: the town's staycation spot, aka "the number one nautical-based hotel in Deerfield", plus the canal and gondola inside Giorgio's eponymous restaurant). But like The Twilight Zone-meets-The Box but lighter, with nods to Schitt's Creek and sharing Wes Anderson's love of visually magnifying the everyday, The Big Door Prize gets its audience ruminating over two main questions. The first, in classic Apple TV+ mystery-style: what's really going on? The second: if a machine could advise how to best spend your days, possibly shattering your long-held dreams but maybe confirming your deepest desires, what would you do?
In lieu of physically slipping into Dusty and co's shoes, then facing The Big Door Prize's scenario themselves, viewers should watch. Wanting to solve the show's key mystery makes this addictive viewing — and if you start thinking about Lost, or even the theory that Schitt's Creek was happening in purgatory, that's understandable. As written so convincingly across O'Dowd's expressive face, though, The Big Door Prize isn't about delivering instant answers. The likeable The IT Crowd, Bridesmaids and Moone Boy star plays a man who has never actively sought any himself, but just complied with the done thing, a path that's beginning to unravel. Easy proclamations now surround him; however, alongside his fellow townsfolk, he's learning that life's mundanities and enigmas alike don't fit neatly and nicely into any one box — and nor does this engaging series.
Check out the trailer for The Big Door Prize below:
The Big Door Prize streams via Apple TV+.
Concrete Playground Trips
Book unique getaways and adventures dreamed up by our editors