The Best Things to Do in Wellington This Week
Make plans.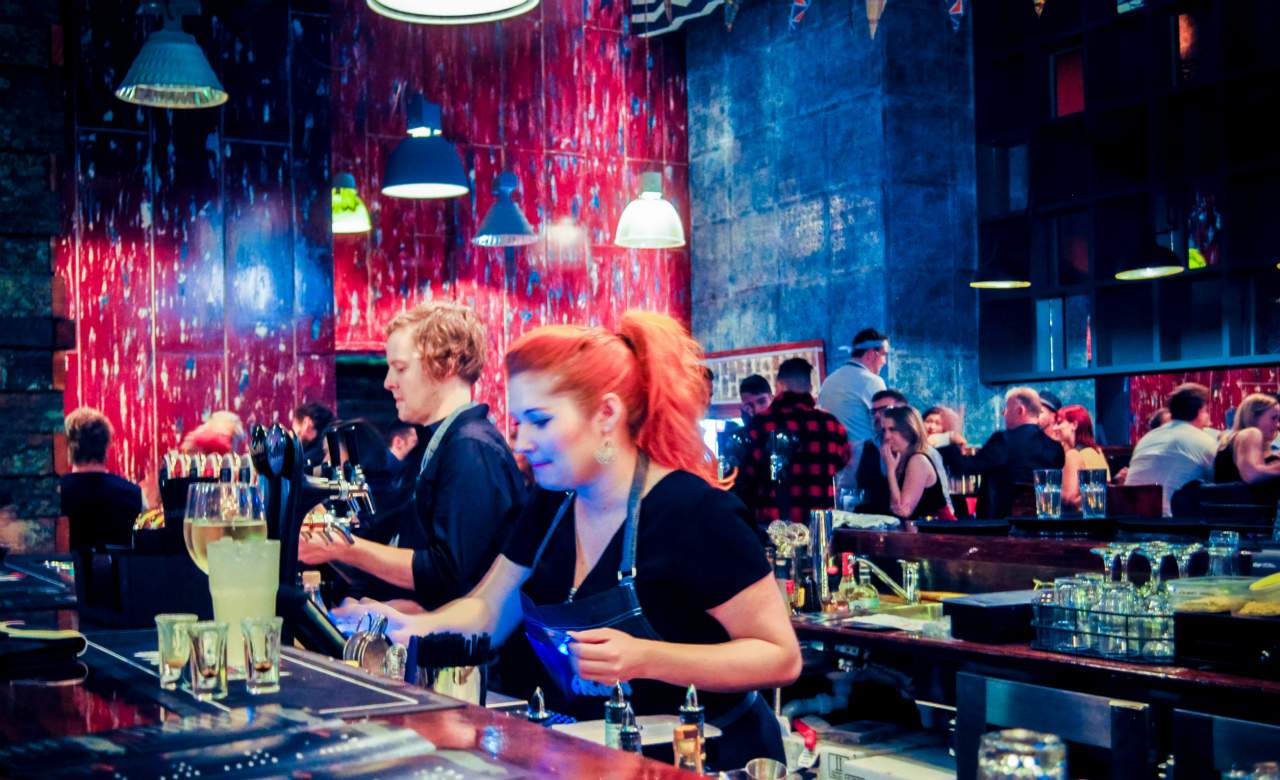 Heading back to the ol' daily grind can be pretty damn awful after a bright and shiny weekend of picnicking, bar hopping and patting dogs that aren't yours, but luckily Wellington's a 'keep the ball rolling' kind of city and has plenty of events, exhibitions, theatre, film festivals and live music for you to inject a little awesomeness into your week. Sure, use Monday for Netflix. Then get out there and sink your teeth into Wellington's best happenings this week.
Image: Paintvine
Food & Drink

With a spread of delicious pastries, fruit platters, cheeses and cocktails, St Johns' new brunch series is set to turn any Saturday into a special occasion.

Food & Drink

This crime-solving soiree combines food, cocktails, and.. murder?

Arts & Entertainment

Colin Firth and 'Succession' star Matthew Macfadyen lead this World War II-set tale of espionage intrigue, which is based on a story so wild that it can only be true.

Arts & Entertainment

Directed by 'The Witch' and 'The Lighthouse' filmmaker Robert Eggers, this Alexander Skarsgård-starring Viking epic is bold, bloody, brutal and brilliant.

Food & Drink

Stay warm by the toasty fireplace while you sink icy alcoholic slushies — topped with bottomless sweet treats.

Arts & Entertainment

Directed by 'Evil Dead' legend Sam Raimi, the latest MCU film about surgeon-turned-sorcerer Dr Stephen Strange is darker and trippier but still dispiritingly standard.

Arts & Entertainment

Colin Farrell is haunting in this exceptional sci-fi drama about androids, memory, family, the ties that bind and what it truly means to live.

Arts & Entertainment

Despite its title, the second 'Downton Abbey' movie serves up more of the same upstairs-downstairs dramas — but Maggie Smith still steals every scene she's in.

Arts & Entertainment

Don't miss this timely exhibition which explores the role art has in helping us navigate turbulent times.

Arts & Entertainment

Jim Broadbent and Helen Mirren star in this lively and likeable based-on-a-true-story heist caper about the 1961 theft of Francisco Goya's 'Portrait of the Duke of Wellington'.

Arts & Entertainment

A stacked lineup of sessions this year includes life drawing, painting 'after dark' and even cabaret-themed 'Drag-vine'.

Travel & Leisure

Exercise your mind, body and soul (and support the local community) for pocket change.

Food & Drink

Dig out your loose change for this weekly chicken happy hour.
Tap and select
Add to Home Screen
to access Concrete Playground easily next time.
x