House of Sunny Has Turned Its Latest Collection Into a One-Night-Only Airbnb That You Can Stay in for Free
If you're in the UK for London Fashion Week, you can slumber inside the fashion label's Hackney showroom.
As a kid, did you ever dream about getting to roam around your favourite store after hours? As a fashion-loving adult, would you adore nothing more than being surrounded by your go-to label on an overnight stay? Thanks to House of Sunny, the latter is now becoming a reality — but for just two people for one night only, at its Hackney showroom and to celebrate London Fashion Week.
The good news: this collaboration with Airbnb looks like the ultimate fashion fantasy, and it's also free. The trickier news: getting to slumber in a space that's basically House of Sunny's latest collection turned into a pop-up hotel means needing to be in London this week, because the stay is for Friday, September 22.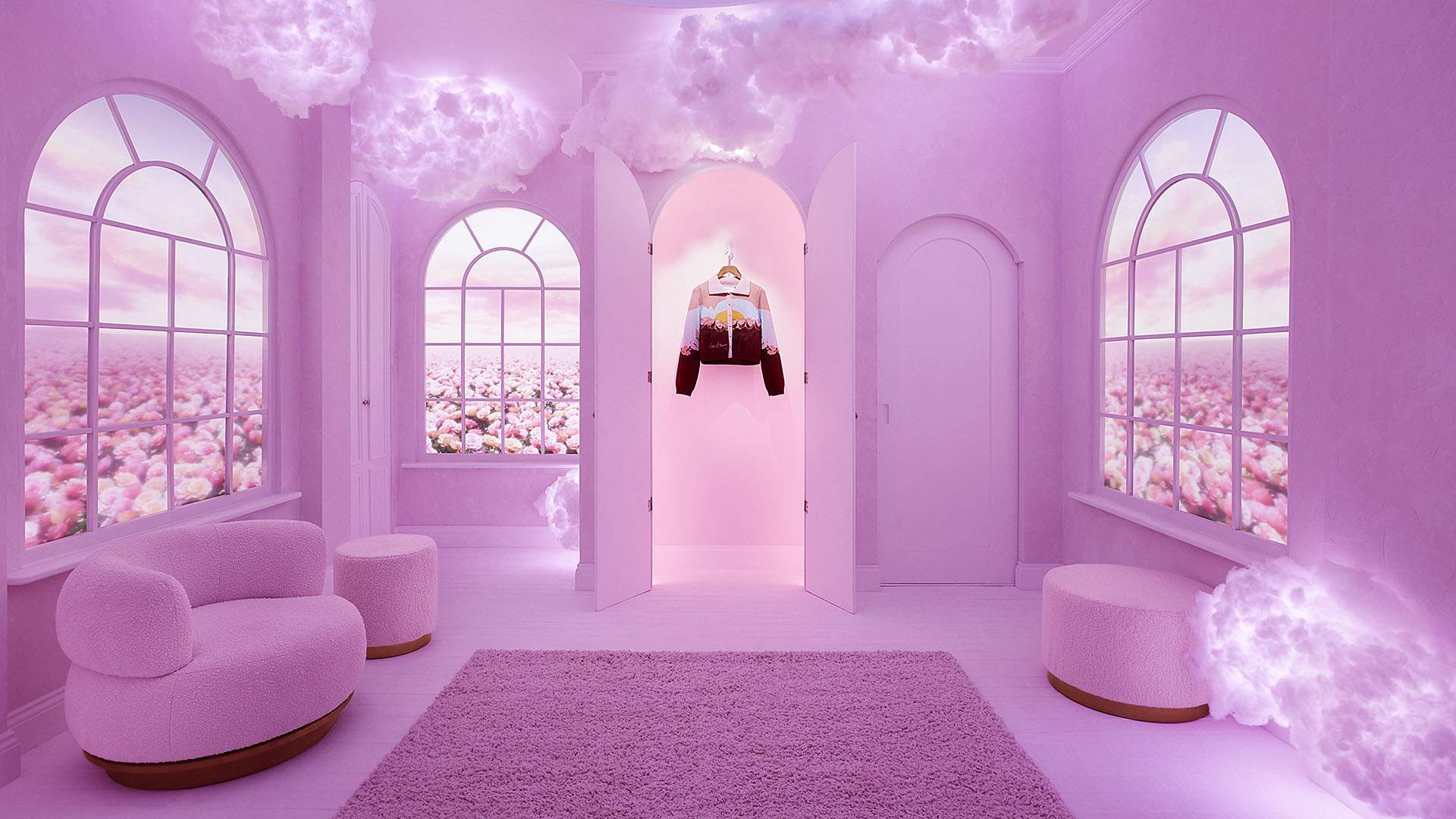 If you've seen news of Airbnb's past one-off listings — think: Barbie's Malibu DreamHouse, the Ted Lasso pub, the Moulin Rouge! windmill, Gwyneth Paltrow's Montecito abode, Hobbiton, the Bluey house, the Paris theatre that inspired The Phantom of the Opera, the Scooby-Doo Mystery Machine, The Godfather mansion, the South Korean estate where BTS filmed In the Soop and the Sanderson sisters' Hocus Pocus cottage and Japan's World Heritage-listed Suganuma Village — then nothing about this situation should come as a surprise. Just like previous extremely short-term themed stays, this one is only up for reservations at a set time, too, with bookings opening at 3am AEST on Wednesday, September 20.
With what's been dubbed Sunny's House, you'll kick back at a spot that's been given a stunning makeover — and you'll also get to improve your own style. The digs include an entrance that's all about greenery, taking its cues from the Hockney dress; a red and orange bedroom designed to look like the sundown cardigan; a crimson bathroom that splashes the colour all over the room, this time paying tribute to the La Belle dress; and hanging out in the cloud-adorned "wardrobe of dreams".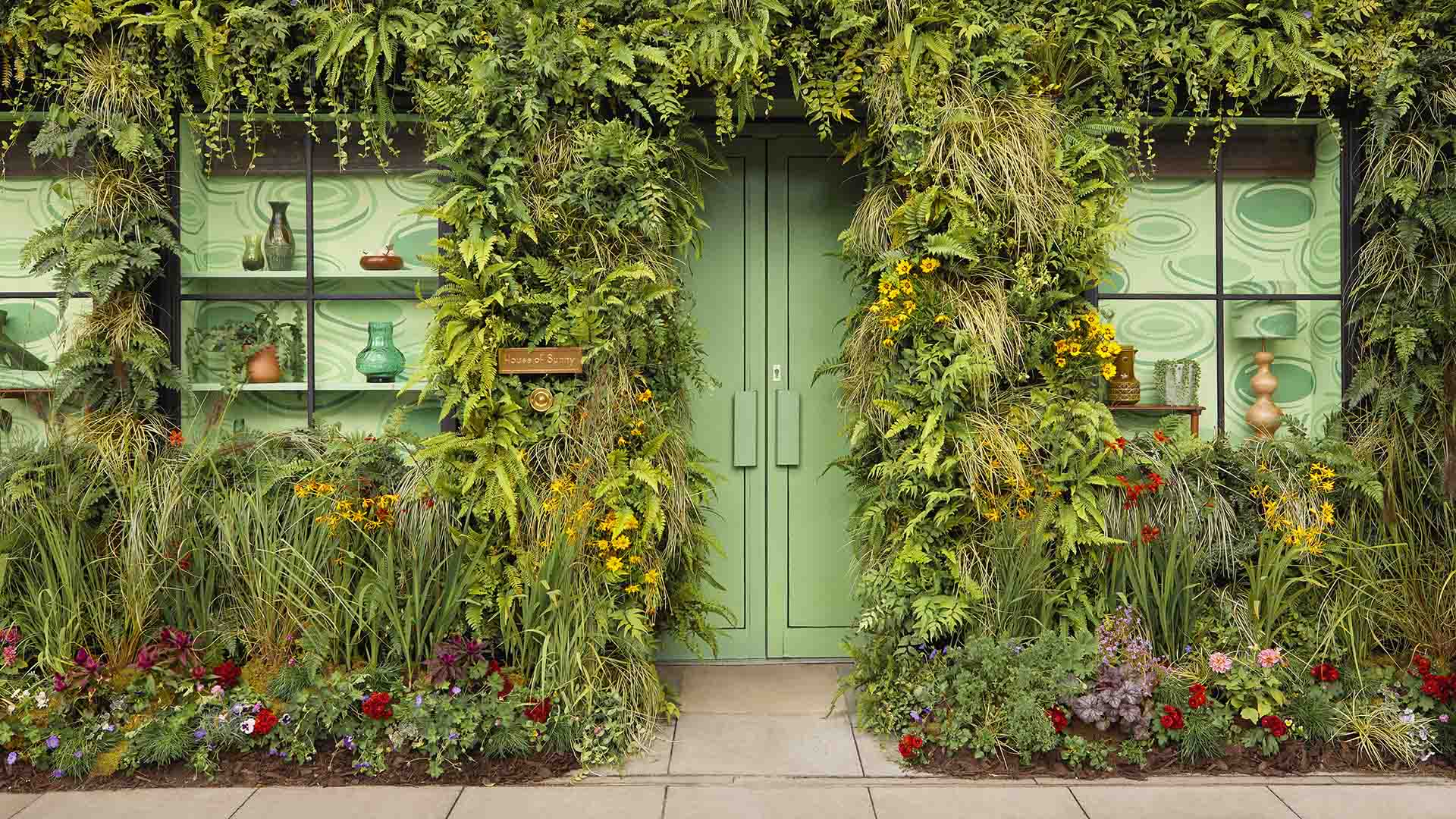 Sunny Williams will be on hand to give you design tips one on one, and your time in the wardrobe of dreams will involve trying on House of Sunny threads.
Also, due to the showroom's location, you'll be able to head beyond Sunny's House for brunch on Broadway Market, visiting the Columbia Road Flower Market and grabbing dinner.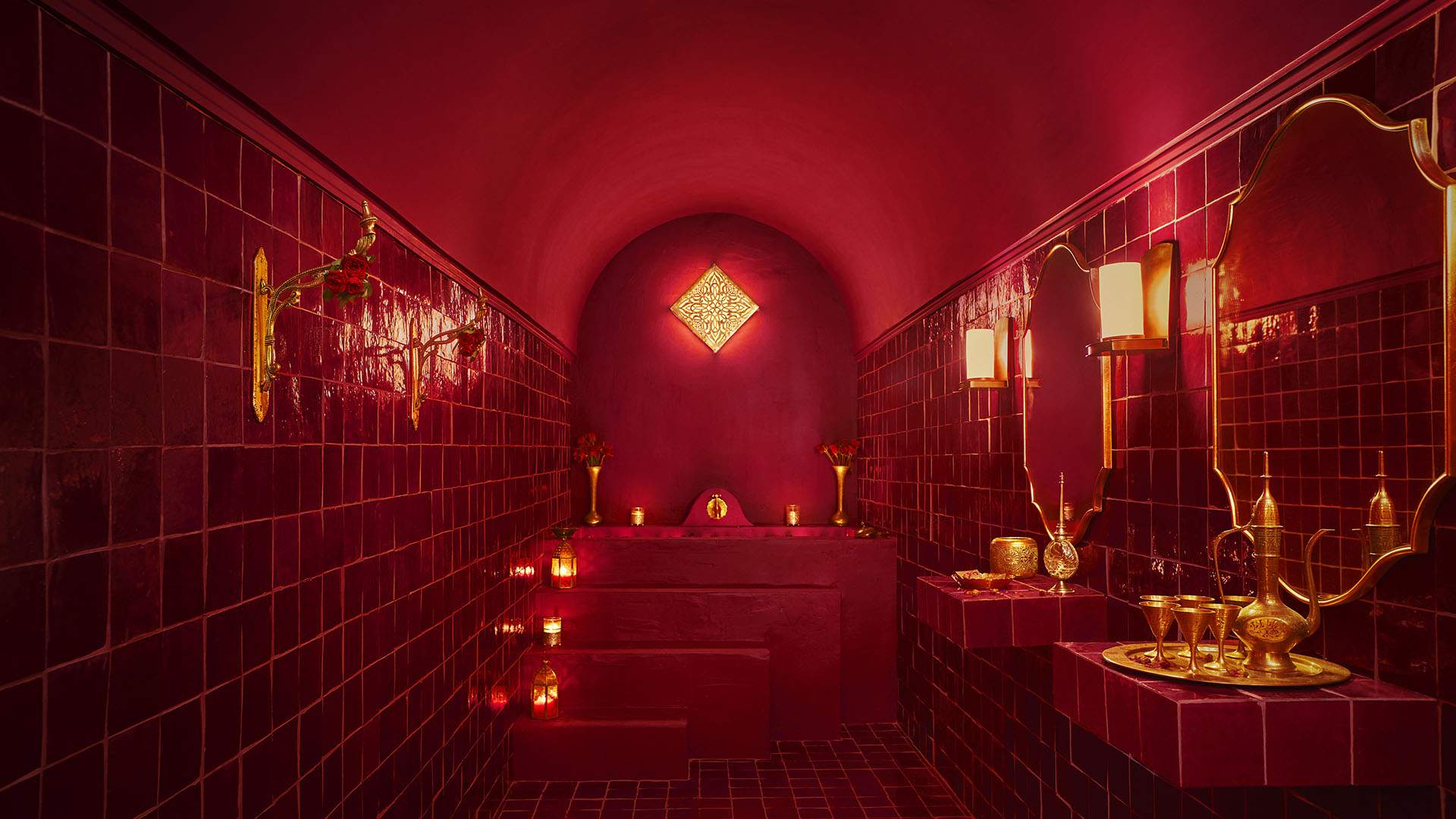 "House of Sunny's design and ethos has always been inspired by the intersection of culture, architecture, interior, and our community's love for travel, home and aesthetics. I am excited to welcome you to my house; this immersive Airbnb is unique, crafted and eye-catching, the perfect partnership of fashion and special stays," said Williams.
As always, whoever scores the booking is responsible for their own travel, including if they have to get to and from London. Money literally can't buy the overnight stay, however — so best of luck to your busily clicking fingers.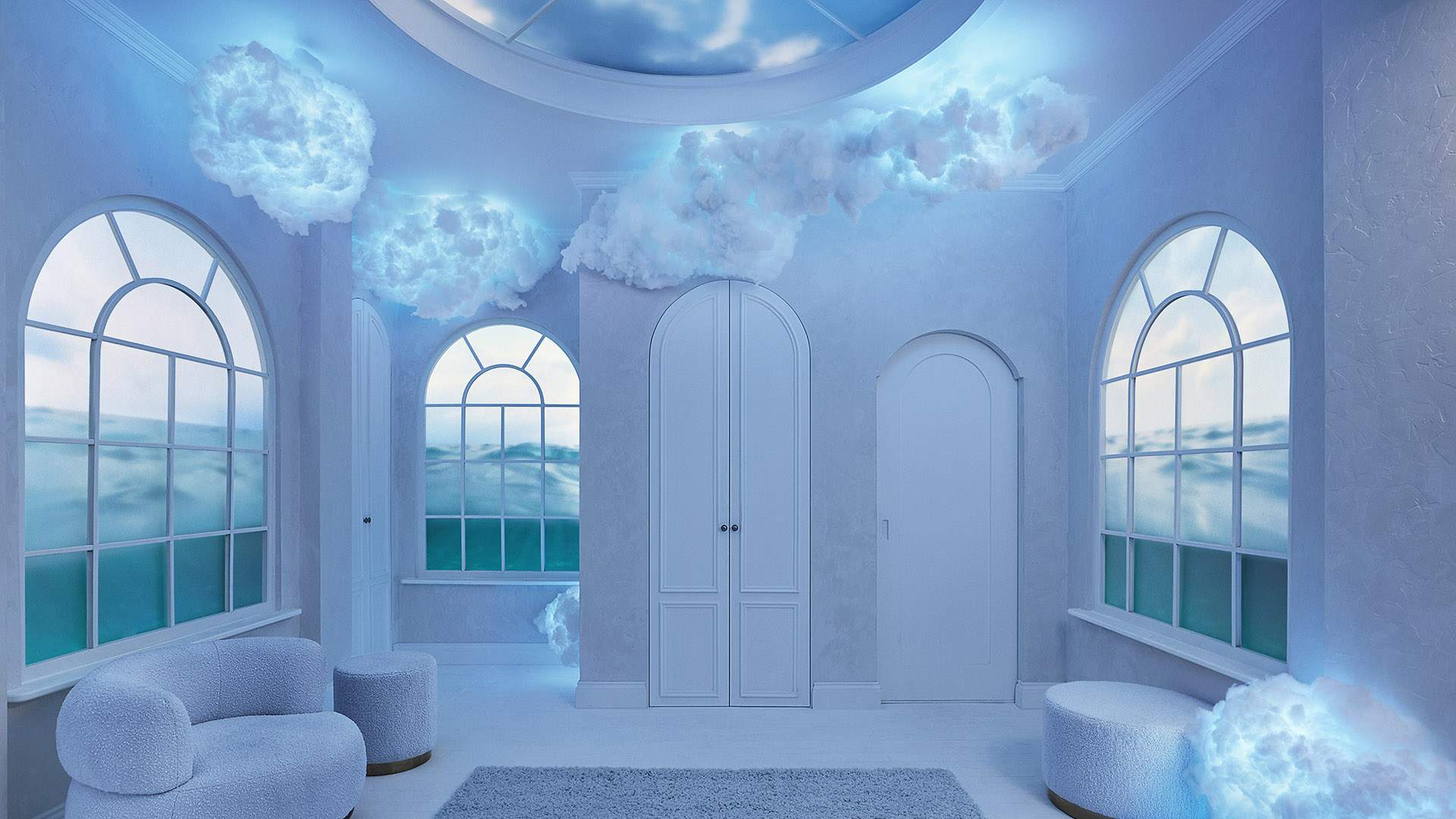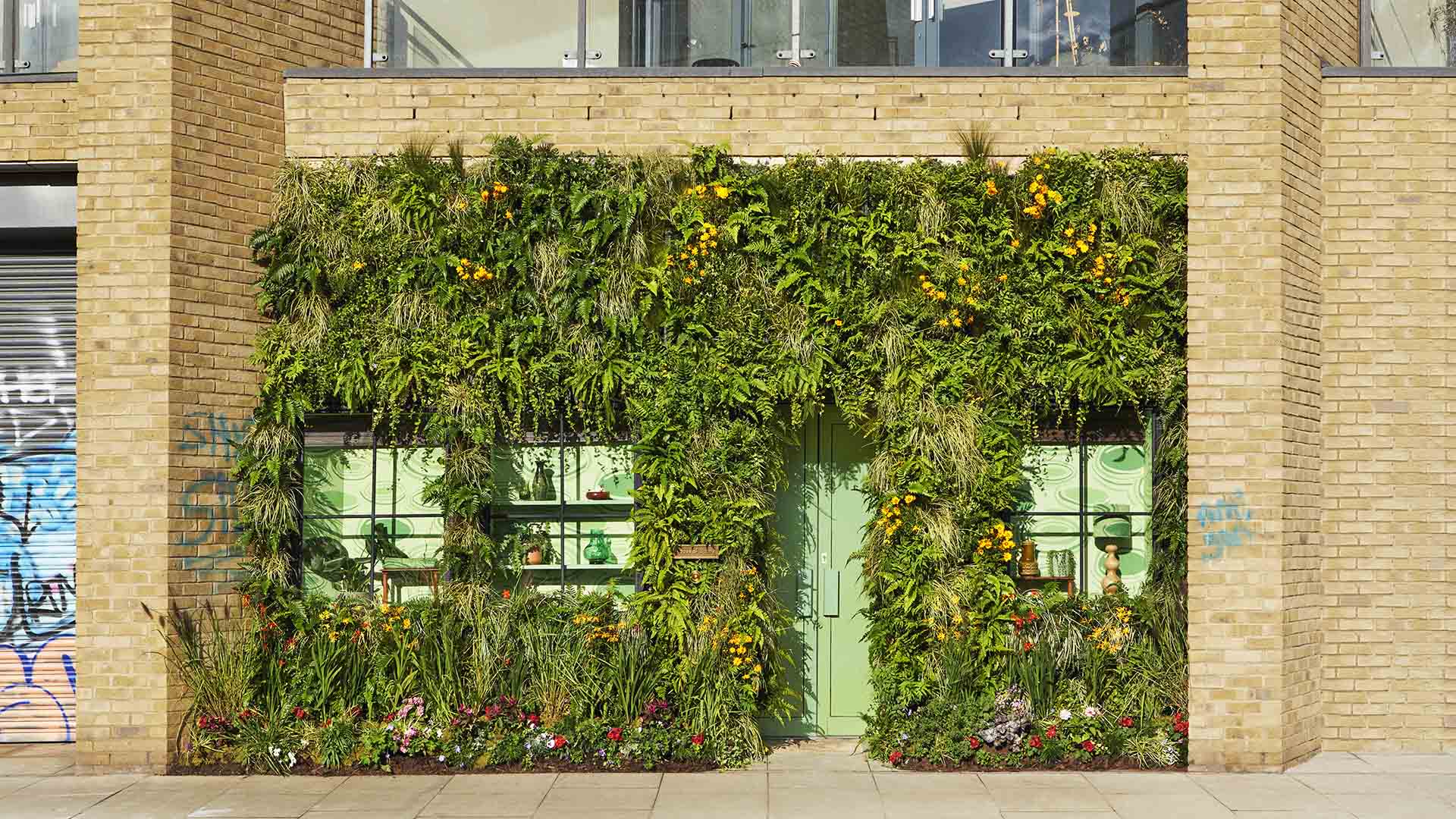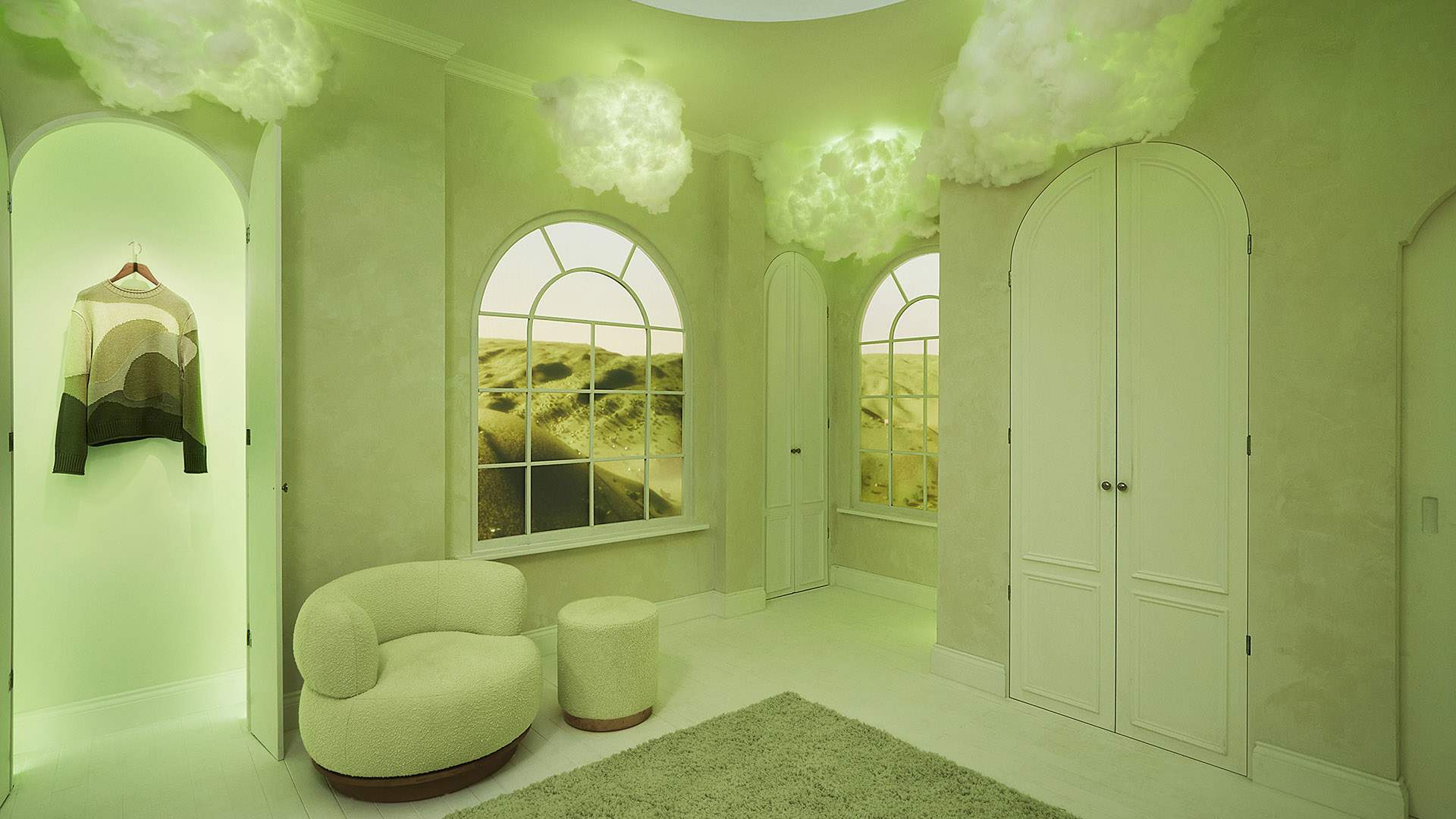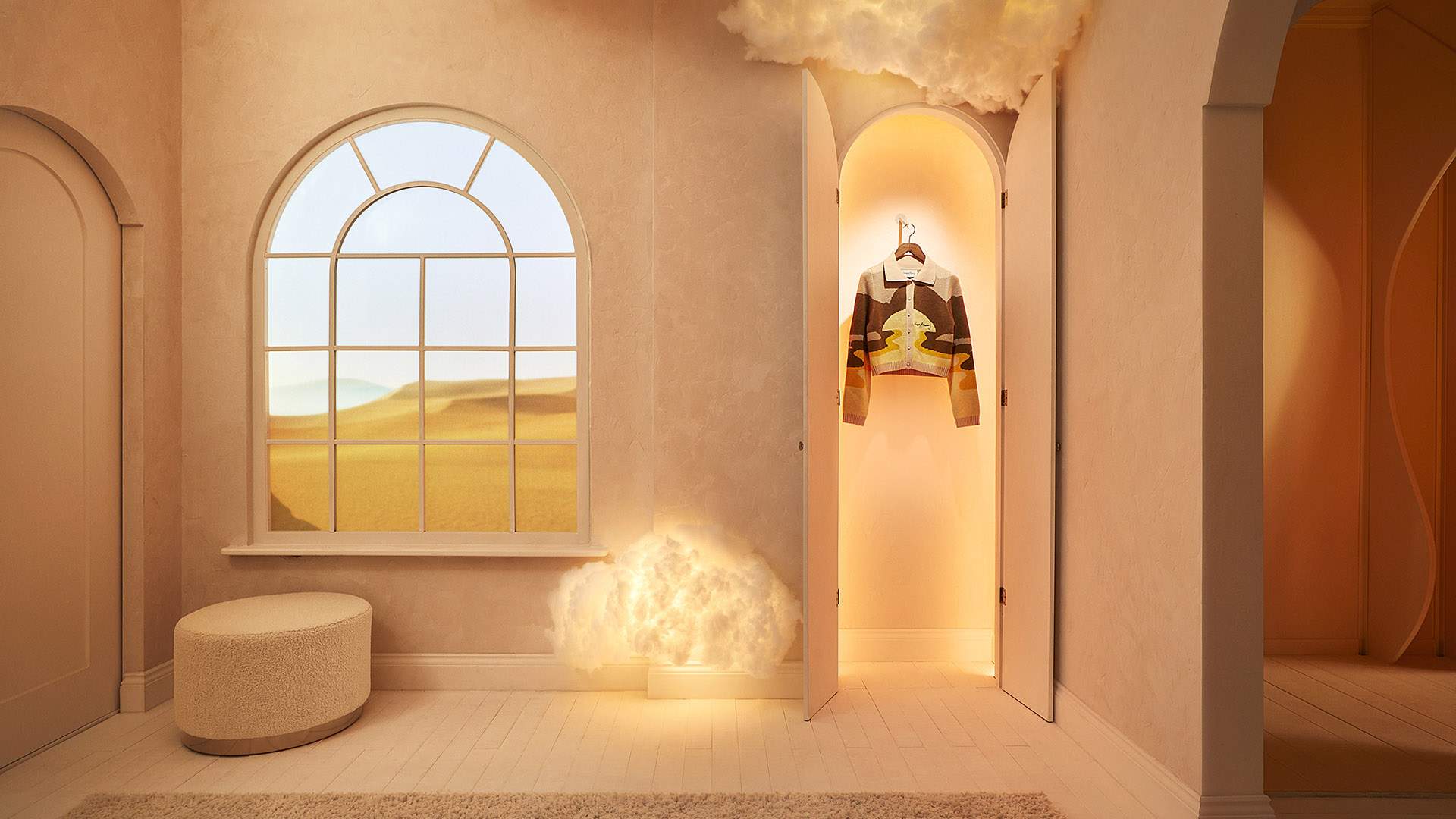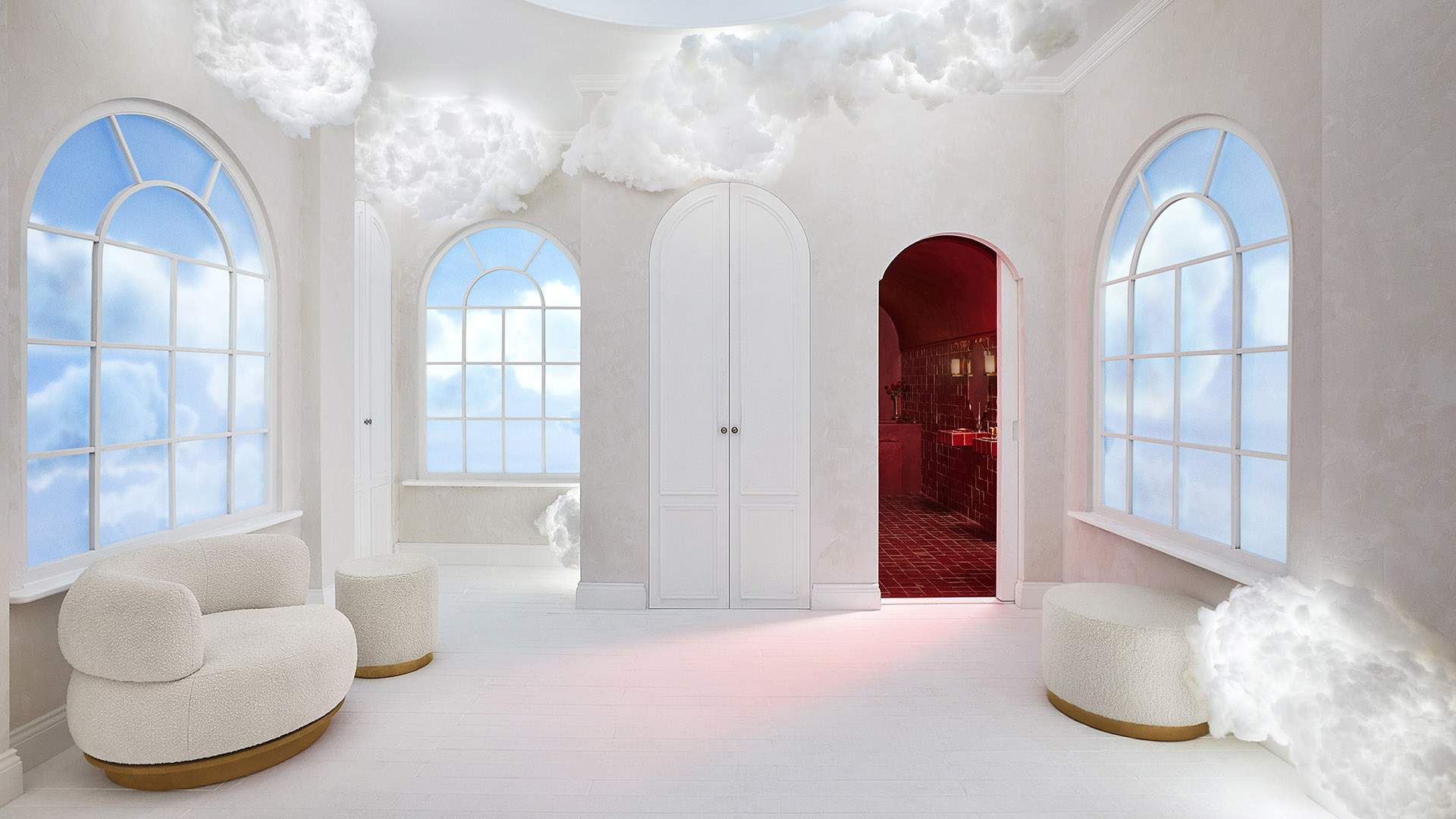 For more information about the Sunny's House sleepover on Airbnb, or to book at 3am AEST on Wednesday, September 20 for a stay on Friday, September 22, head to the Airbnb website.
Images: Alix McIntosh.
Feeling inspired to book a getaway? You can now book your next dream holiday through Concrete Playground Trips with deals on flights, stays and experiences at destinations all around the world.
Concrete Playground Trips
Book unique getaways and adventures dreamed up by our editors