Airbnb Wants You to Run Amok, Amok, Amok Like the Sanderson Sisters in the 'Hocus Pocus' Cottage
Just in time for Halloween, this witchy stay in Salem, Massachusetts comes complete with broomsticks, bubbling cauldrons and spellbooks.
Lock up your children, Hocus Pocus fans. Actually, if you have kids, you'll want to leave them at home on your next getaway. Just in time for Halloween, Airbnb has conjured up a particularly witchy stay in Salem, Massachusetts: the Sanderson sisters' cottage, which comes complete with broomsticks, bubbling cauldrons, cobwebs, curious cats, creaking floorboards, potions in apothecary bottles and spellbooks.
Get ready to run amok, amok, amok to indulge your Hocus Pocus and Hocus Pocus 2 love, with this one-time-only listing arriving not only for the spookiest time of year, but because the latter flick — a 29-years-later sequel to the beloved 1993 film that starred Bette Midler (The Addams Family 2), Sarah Jessica Parker (And Just Like That...) and Kathy Najimy (Music), with all three returning as Winnie, Sarah and Mary Sanderson this time around — hits Disney+ on Friday, September 30. A screening of that movie is included in your magical stay, too, whether you've caught it already by then or you manage to hang out for the ultimate viewing experience.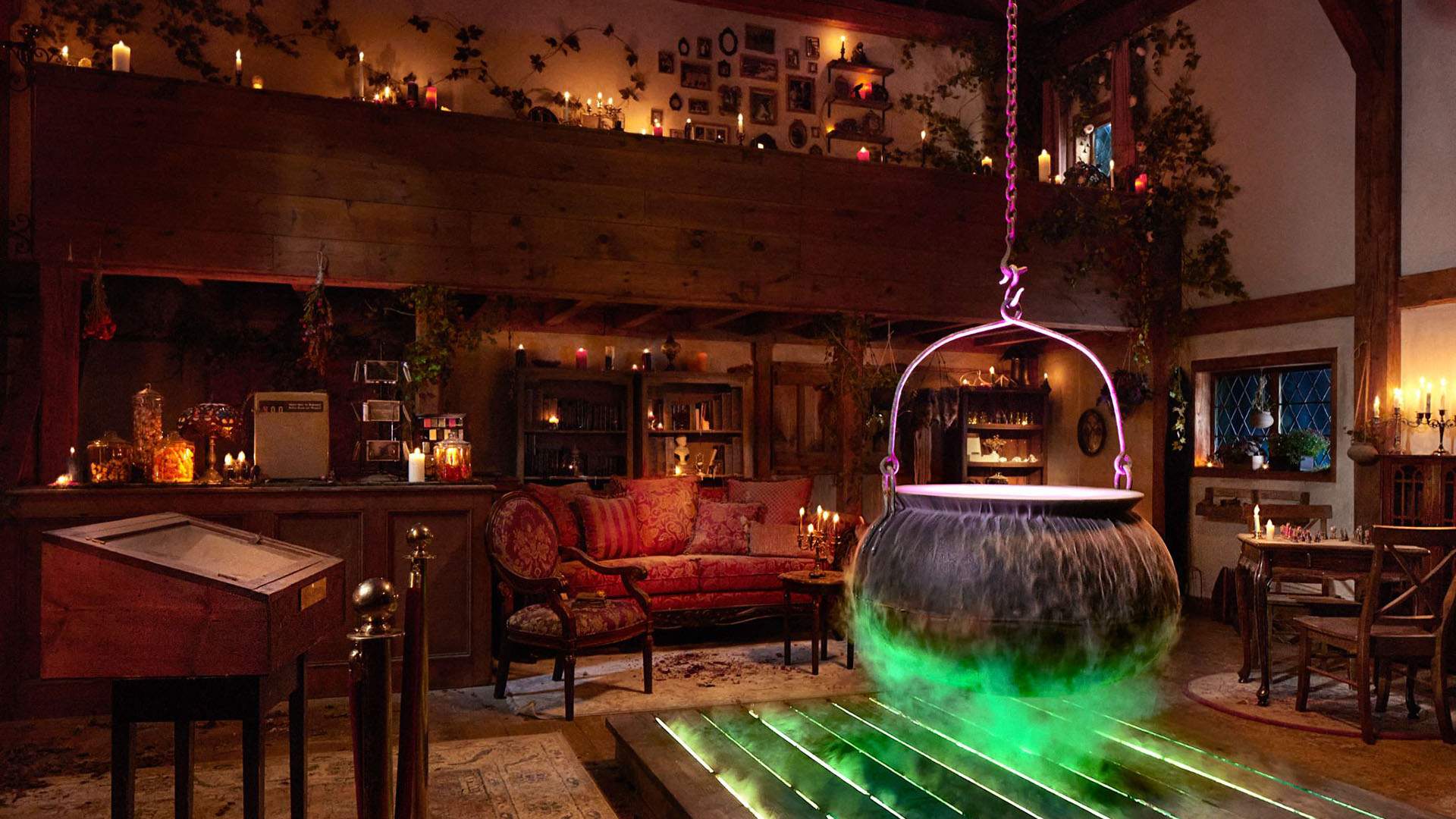 The bewitching date to pop into your diary: Thursday, October 20. But, as tends to be the case with Airbnb's pop culture-themed one-offs, only one booking is being taken. The cottage will welcome in two guests for a one-night stay, with reservations opening at 4am AEDT on Thursday, October 13 via the Airbnb website.
There is a fee for the accommodation, costing US$31 dollars — but, if you're lucky enough to score the booking and you're travelling from Down Under, flights and transportation aren't included in that cost. That obviously makes it a much more expensive prospect.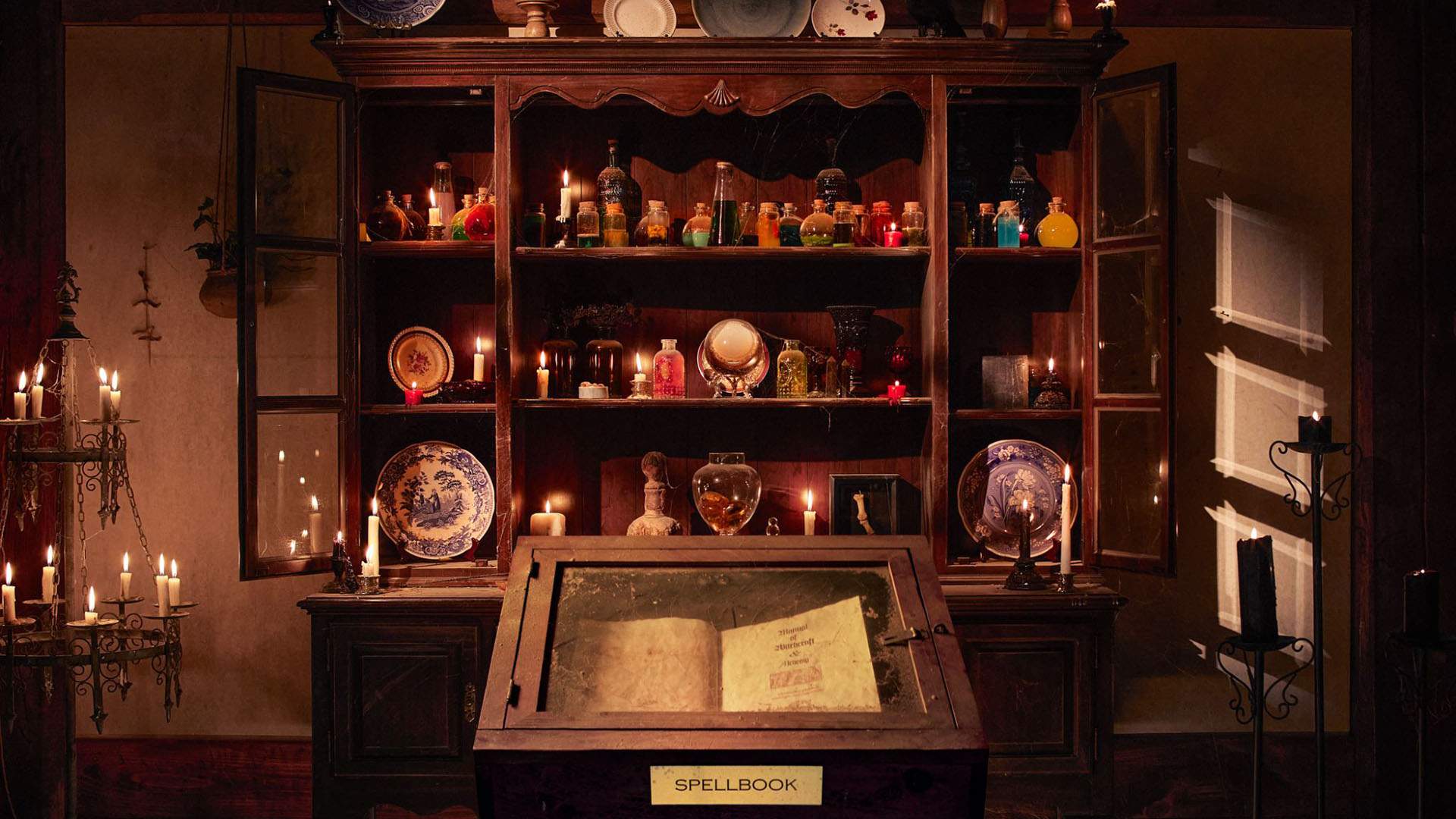 Still, this spellbinding experience will be the first time that anyone has been able to get slumbering (and scheming) like the Sandersons. And, it also includes the chance to try the enchantments listed in the Manual of Witchcraft and Alchemy, as well as exploring Salem's history via visits to some of the town's purportedly haunted properties.
And yes, the black flame candle flickers. Of course it does. In fact, expect candlelight to be a huge part of your trip — in every room. The cottage has been recreated as though it's 300 years ago, after all. (Bathroom facilities are in a separate outhouse, for example.)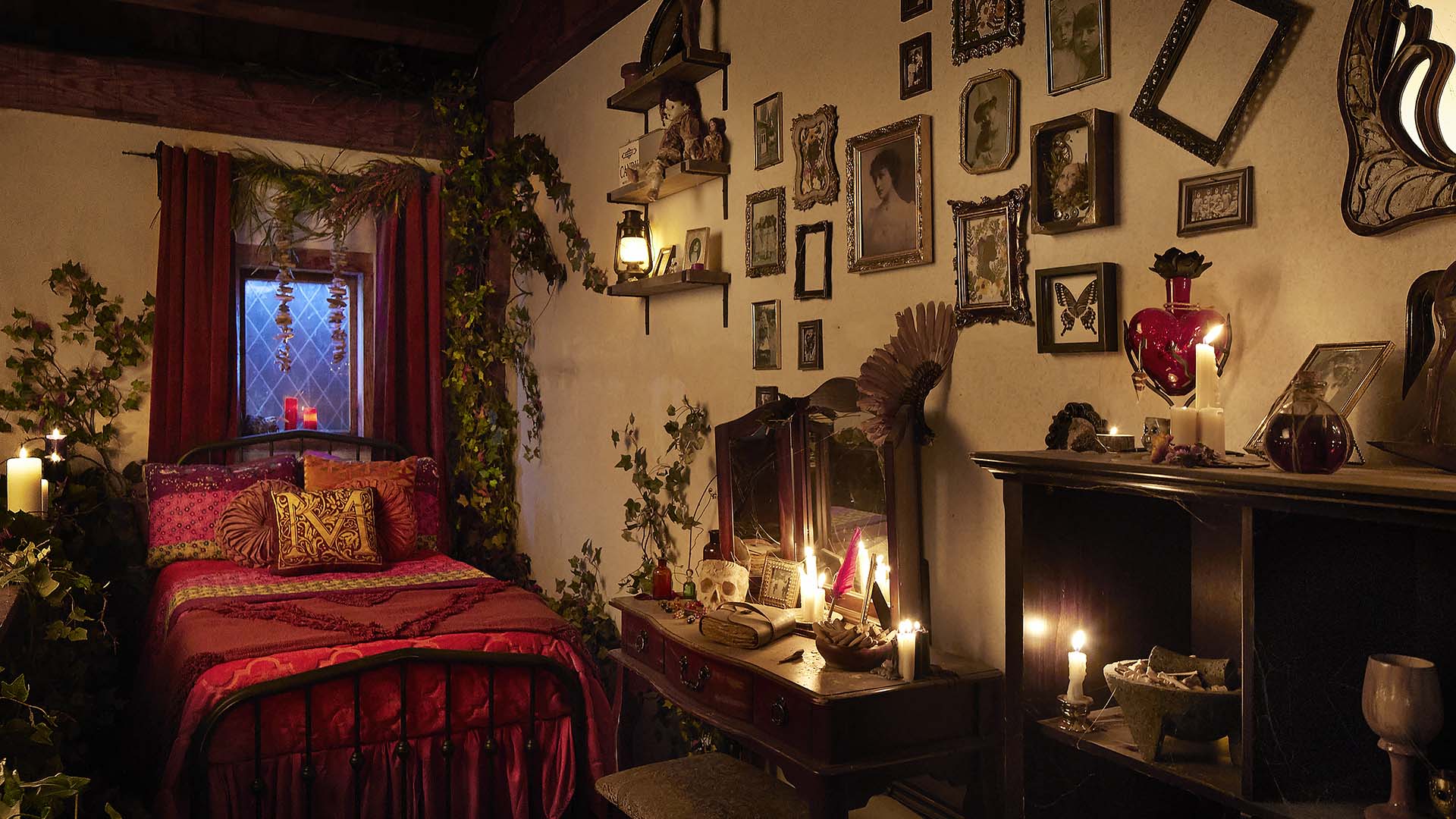 "We all know that the Sanderson sisters' story might not have ended when we turned to dust, nor did our shenanigans," said Kathy Najimy, aka Mary Sanderson, helping Airbnb announce the Hocus Pocus stay.
"What better way to celebrate the season than to host guests at the trio's historic haunt for a night they'll remember for years to come?" Najimy continued.
The Sanderson sisters' cottage joins Airbnb's growing list of movie and TV-inspired getaways, including the Bluey house, the Moulin Rouge! windmill, the Scooby-Doo Mystery Machine, The Godfather mansion and the South Korean estate where BTS filmed In the Soop just in 2022 alone.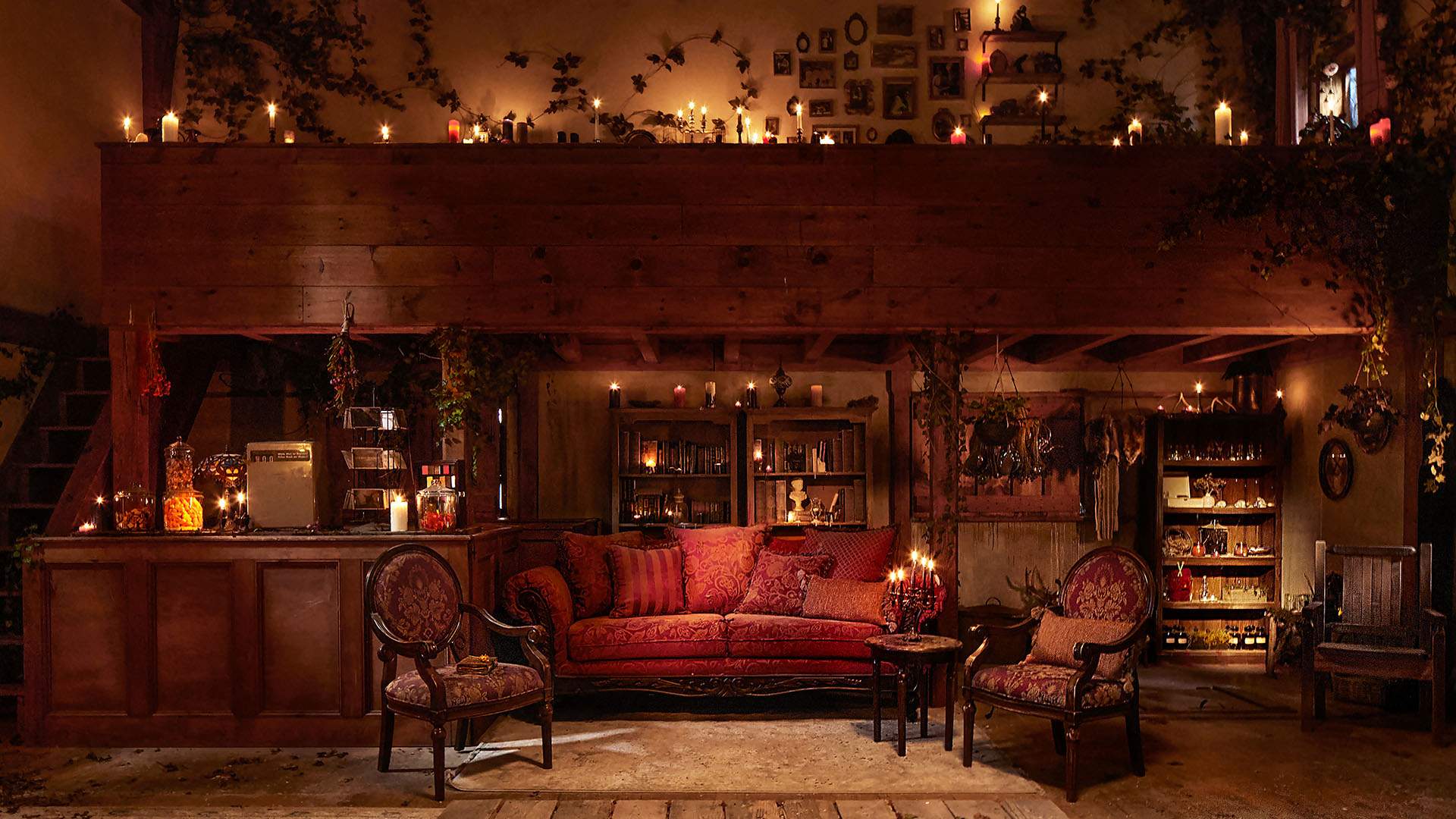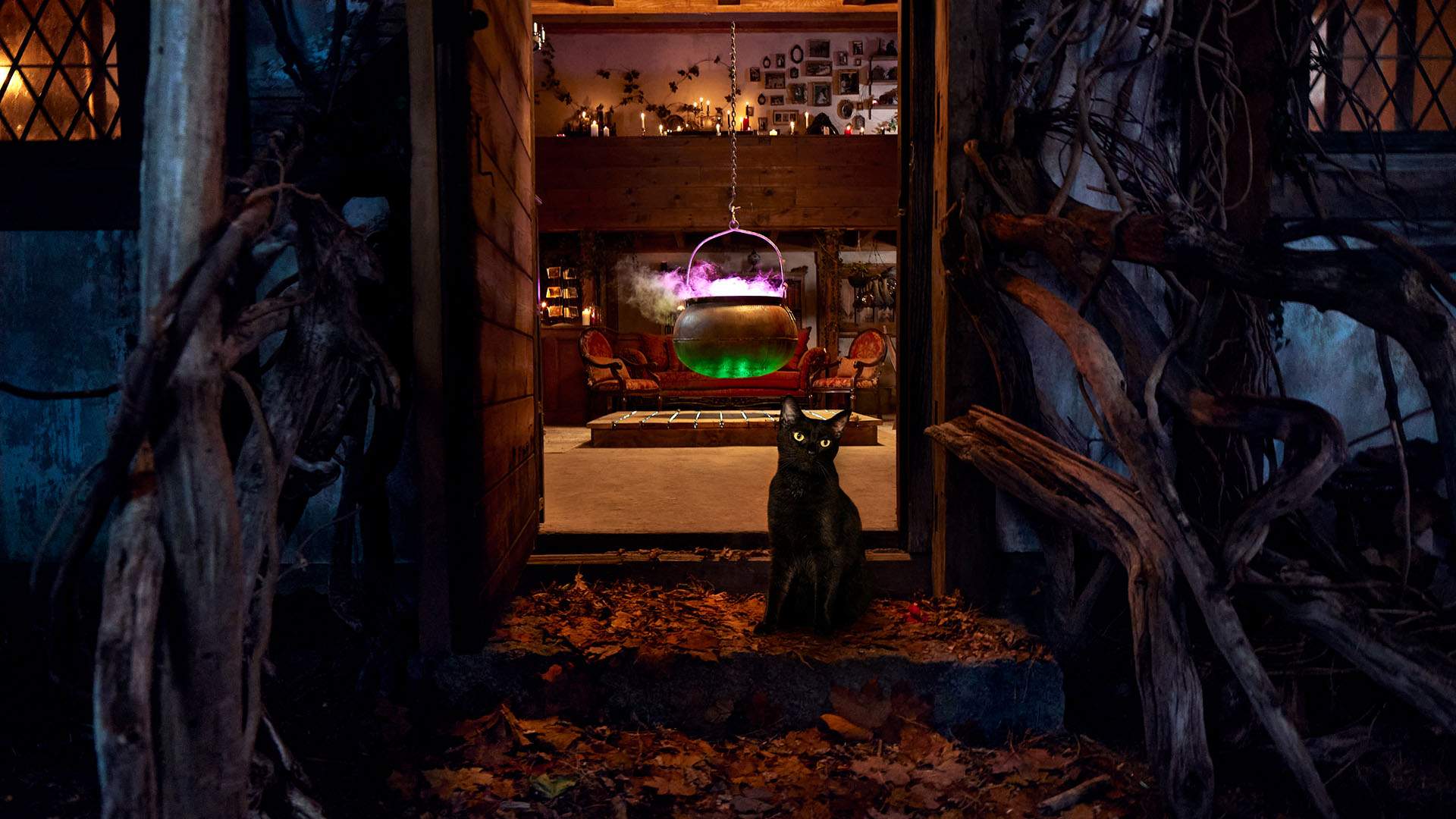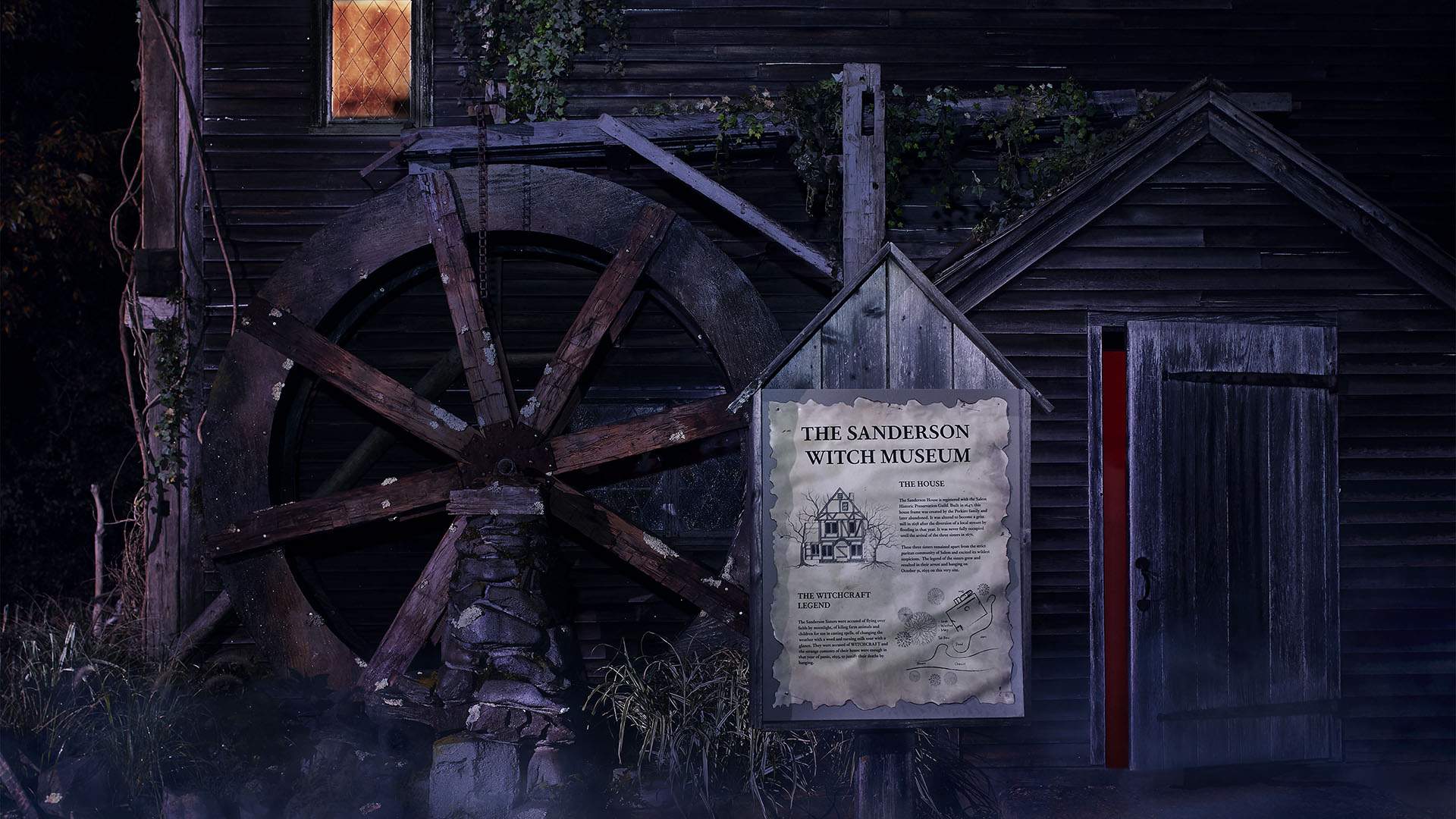 For more information about the Hocus Pocus mansion listing on Airbnb, or to apply to book at 4am AEDT on Thursday, October 13, head to the Airbnb website.
FYI, this story includes some affiliate links. These don't influence any of our recommendations or content, but they may make us a small commission. For more info, see Concrete Playground's editorial policy.
Images: Helynn Ospina.
Concrete Playground Trips
Book unique getaways and adventures dreamed up by our editors