The 'Ted Lasso' Pub Is Hitting Airbnb If You Believe You Deserve an AFC Richmond-Themed London Stay
You and three mates can knock back beers, play darts, tuck into biscuits and sleep the night at The Crown & Anchor pub right around the corner from Ted's apartment.
When a TV show is as warm as Ted Lasso — when it feels like getting a hug in TV form while you're watching it, in fact — wanting to step right into its frames is an understandable reaction. Fans of the hit soccer-themed sitcom will be able to go one better in October, however, if they're lucky enough to score one mighty nice Airbnb booking: The Crown & Anchor, aka the show's go-to pub in the heart of Richmond.
Taking a page out of Ted's (Jason Sudeikis, Saturday Night Live) book, here's a few things for you to believe in: yourself, always; that you deserve a London getaway; and that you can nab one of the three reservations for this AFC Richmond-themed stay. Like all of Airbnb's pop culture-related listings — see also: Hobbiton, the Paris theatre that inspired The Phantom of the Opera, the Bluey house, the Moulin Rouge! windmill, the Scooby-Doo Mystery Machine, The Godfather mansion, the South Korean estate where BTS filmed In the Soop and the Sanderson sisters' Hocus Pocus cottage, to name just a few — this one is around for a spectacular time but not a long time.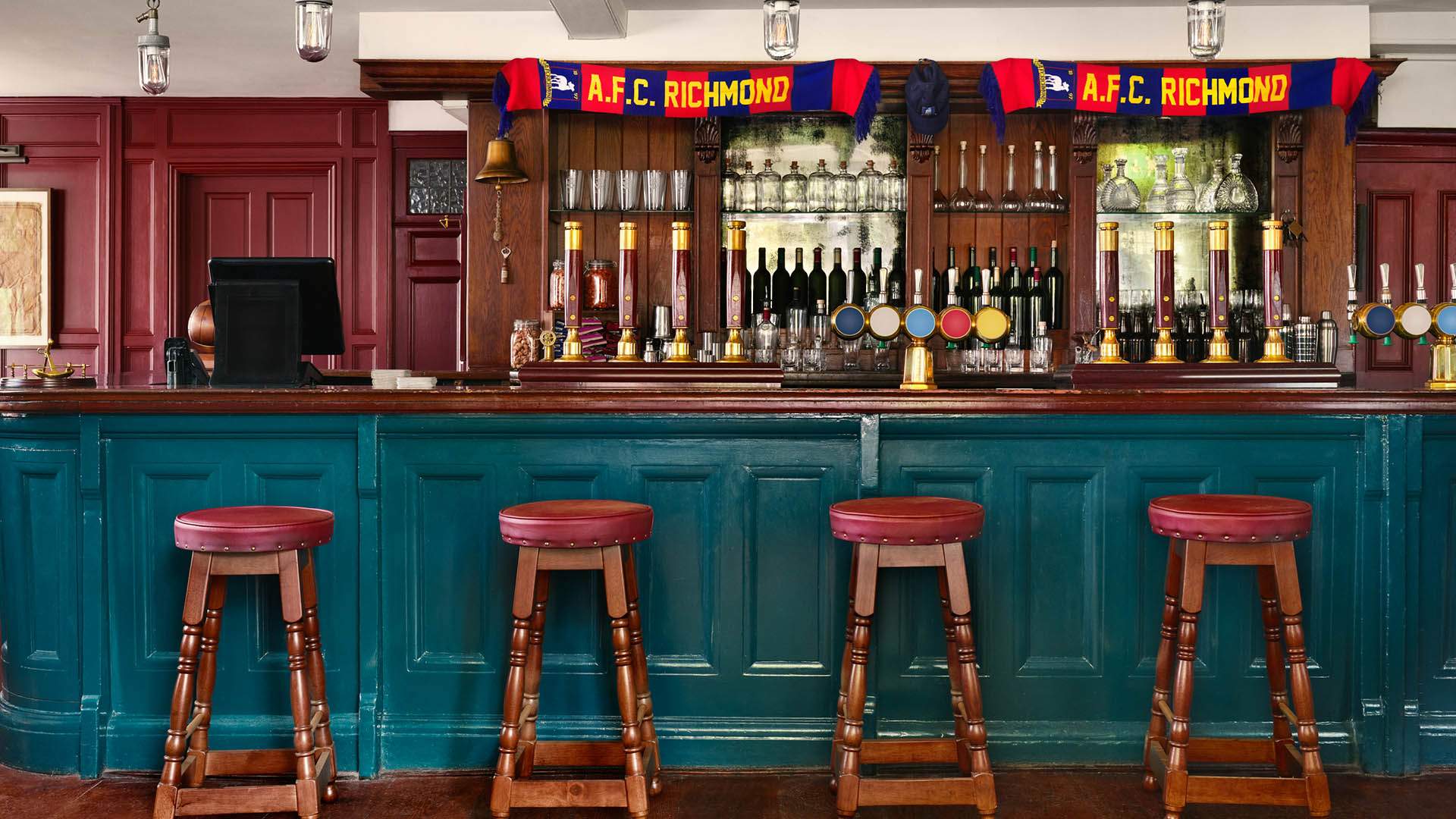 The Crown & Anchor will be open for three overnight visits: on Monday, October 23, Tuesday, October 24 and Thursday, October 25. Each booking will welcome in four Ted Lasso-loving Greyhounds supporters, though, so you can gather your obsessed mates and plan one helluva UK jaunt.
As well as a night in the pub that's located right around the corner from Ted's apartment — and maybe a dash of the American coach's always-upbeat attitude just by stepping onto the show's home turf — the three groups that nab the reservations will also enjoy nods to the series in a number of ways. You'll sit down to pub fare from The Prince's Head (aka the IRL pub) over a discussion about all things Ted Lasso, wear AFC Richmond gear and cheer on local Richmond sports teams. You'll also play darts, give the pinball machine a go, sit at Ted's go-to table for a round of chess and sing karaoke. And, all that AFC Richmond merch hangs in the bedrooms as well.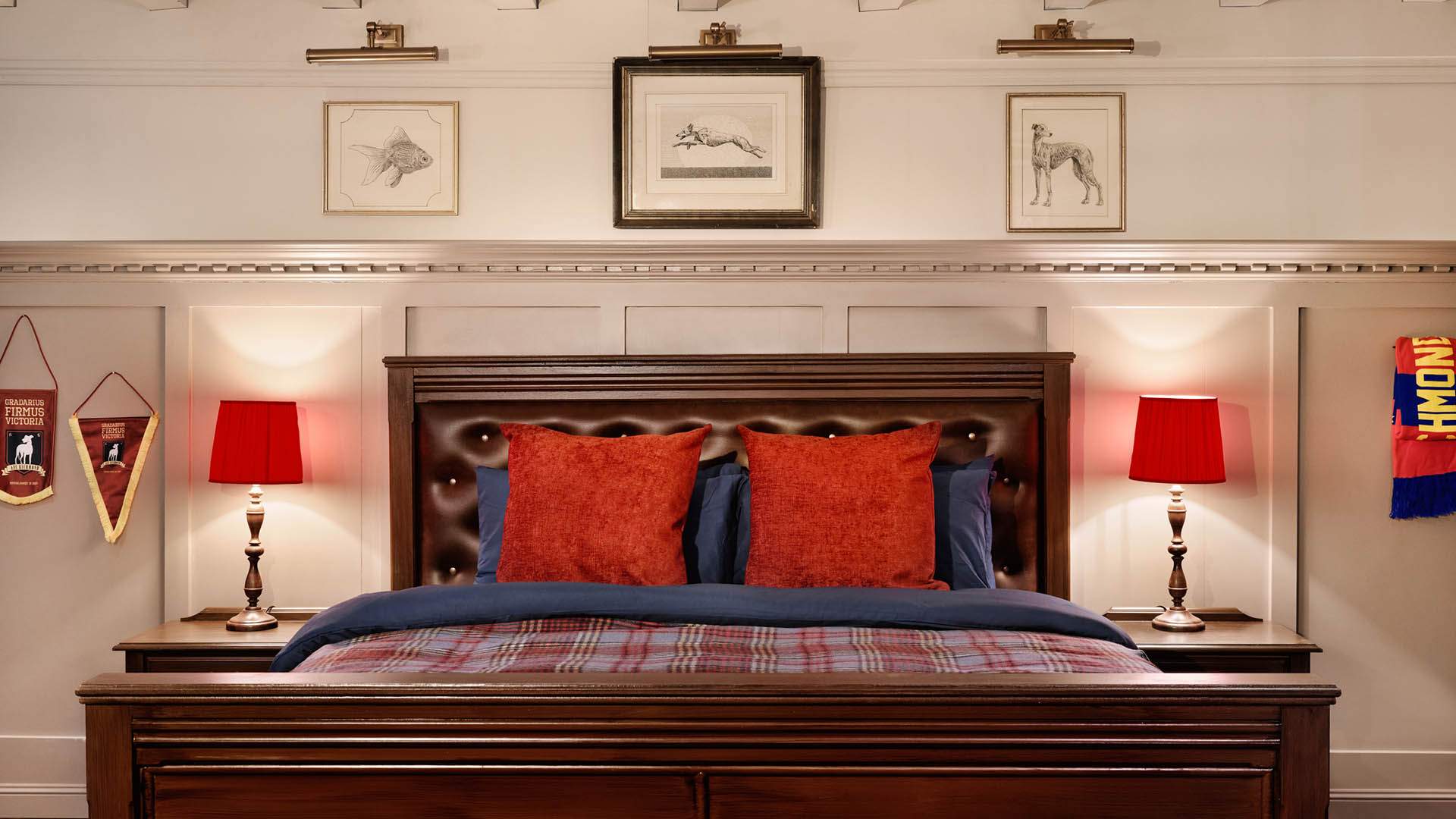 Biscuits are also part of the visit — naturally — over tea (sorry, Ted is wrong when he calls it "garbage water"). And, you'll be welcomed virtually by the show's Mae, who is played by Annette Badland (Midsomer Murders).
All of the above will set you back just £11 (AU$20) plus taxes and fees, with the price reflecting the number of soccer players on the pitch. That said, while the once-in-a-lifetime accommodation comes ridiculously cheap, you do still need to fork out for your flights there and back, plus everything else to do with your London trip.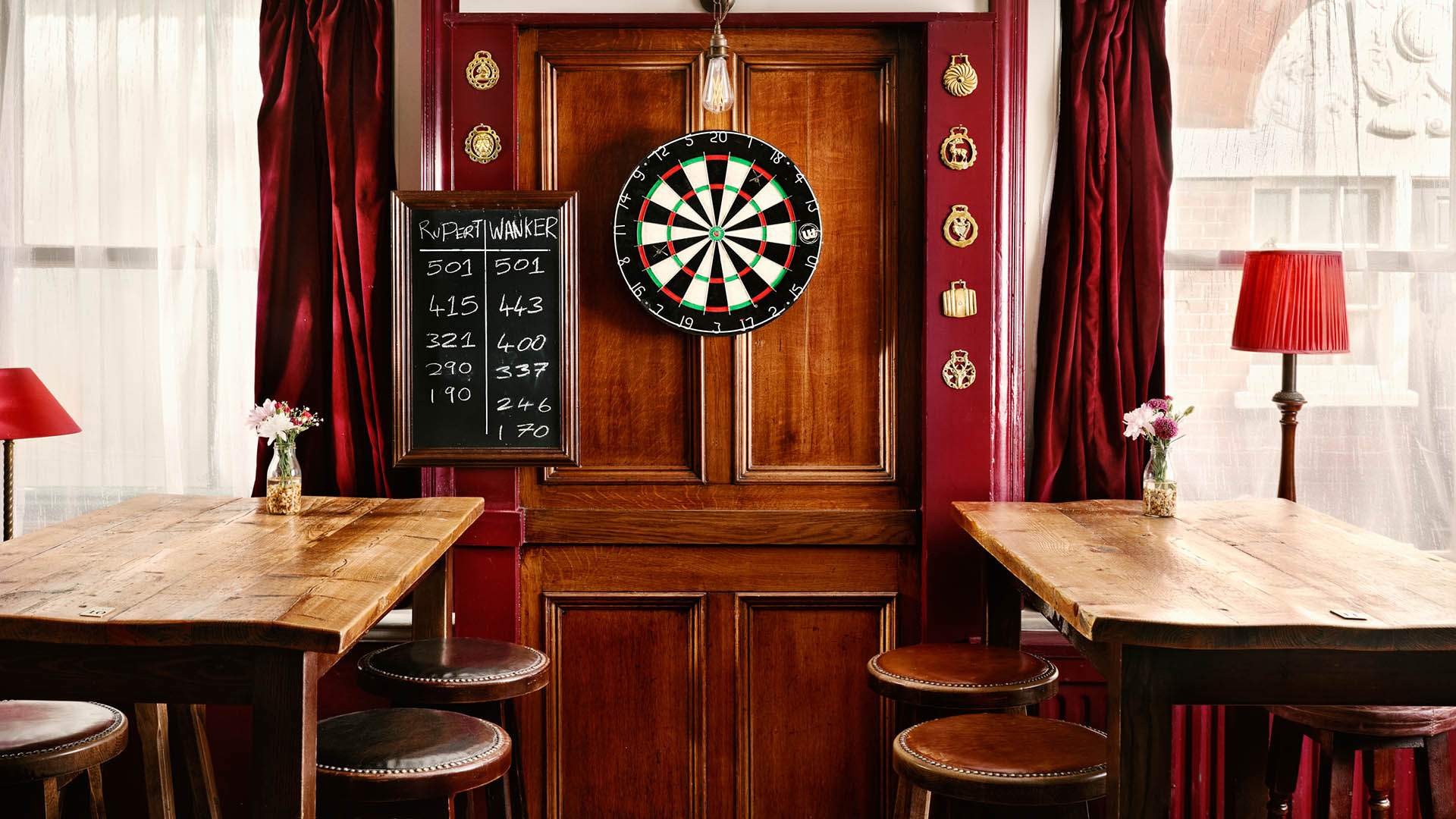 If you're keener than Roy Kent (Brett Goldstein, Uncle) about scowling or Coach Beard (Brendan Hunt, Bless This Mess) about saying as little as possible, you'll need to try to score a reservation at 5am AEDT  / 4am AEST / 7am NZDT on Wednesday, March 22. When that date rolls around, you will have seen the first episode of Ted Lasso season three, too — and likely be even more eager to get as close as you can to slipping into the show.
And if you strike it lucky with the reservation and want to go all Beard After Hours while you're at The Crown & Anchor, that's up to you.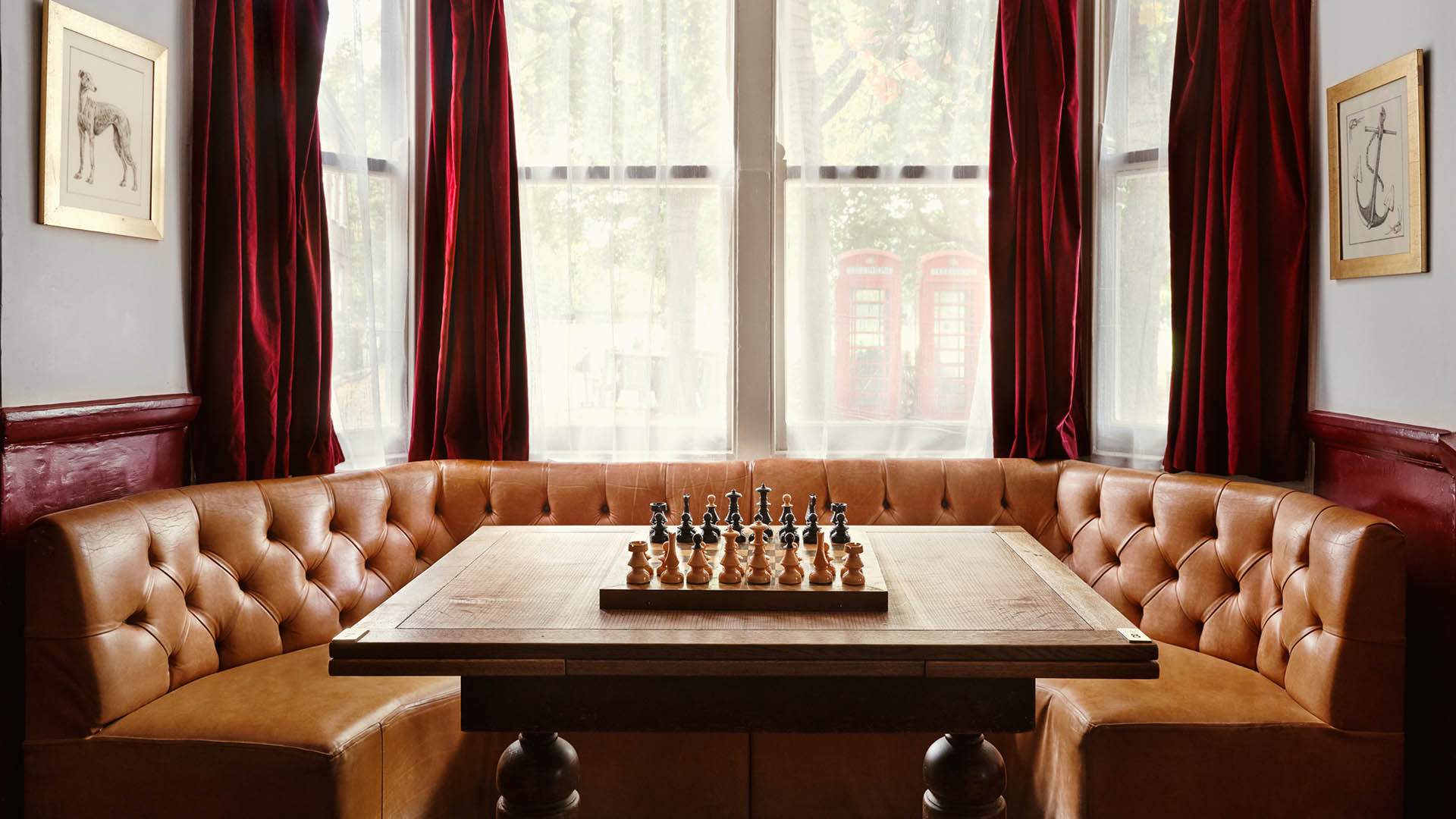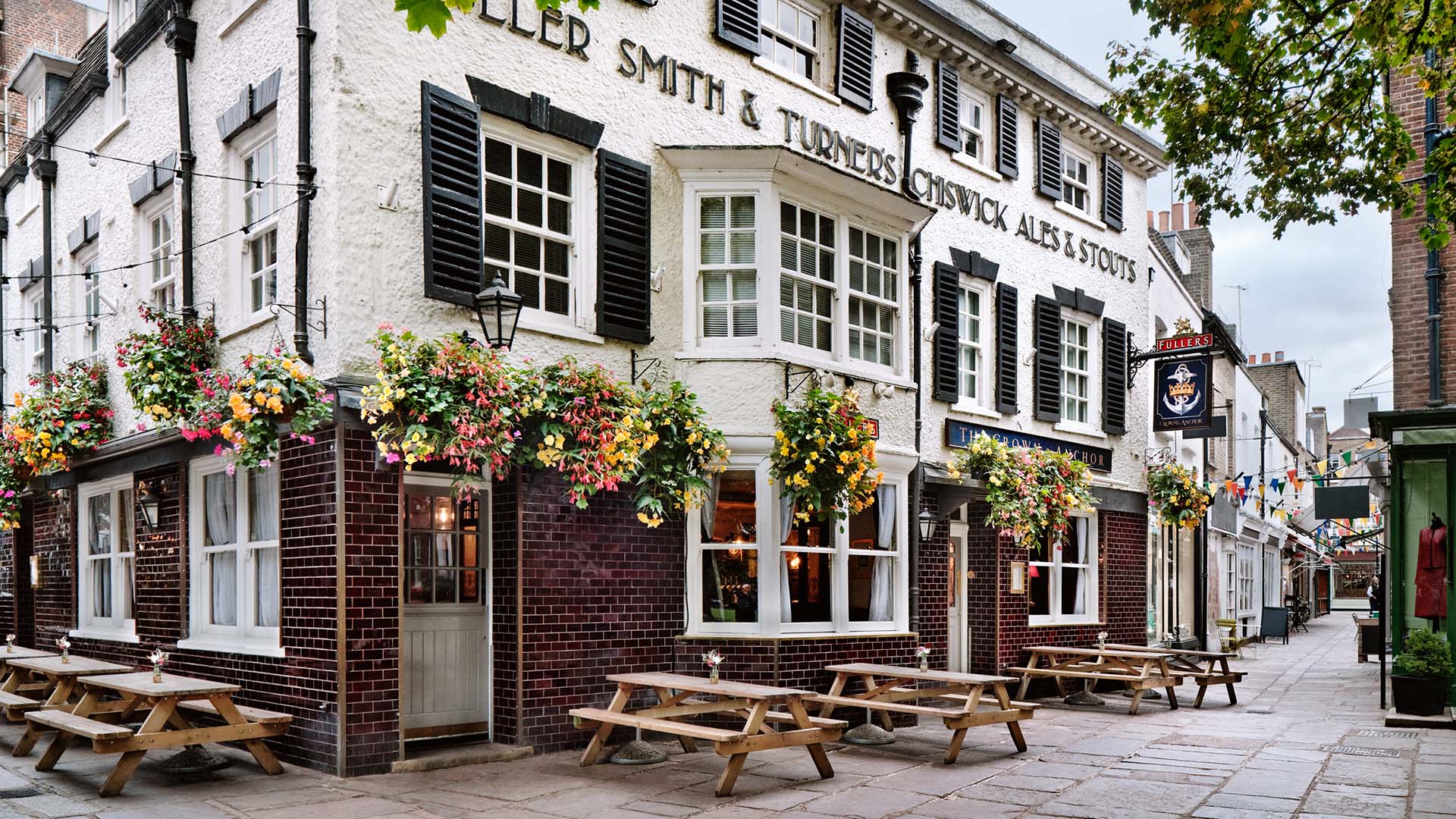 For more information about The Crown & Anchor's listing on Airbnb, or to apply to book at 5am AEDT  / 4am AEST / 7am NZDT on Wednesday, March 22, head to the Airbnb website.
Images: Henry Woide.
Feeling inspired to book a getaway? You can now book your next dream holiday through Concrete Playground Trips with deals on flights, stays and experiences at destinations all around the world.
Concrete Playground Trips
Book unique getaways and adventures dreamed up by our editors