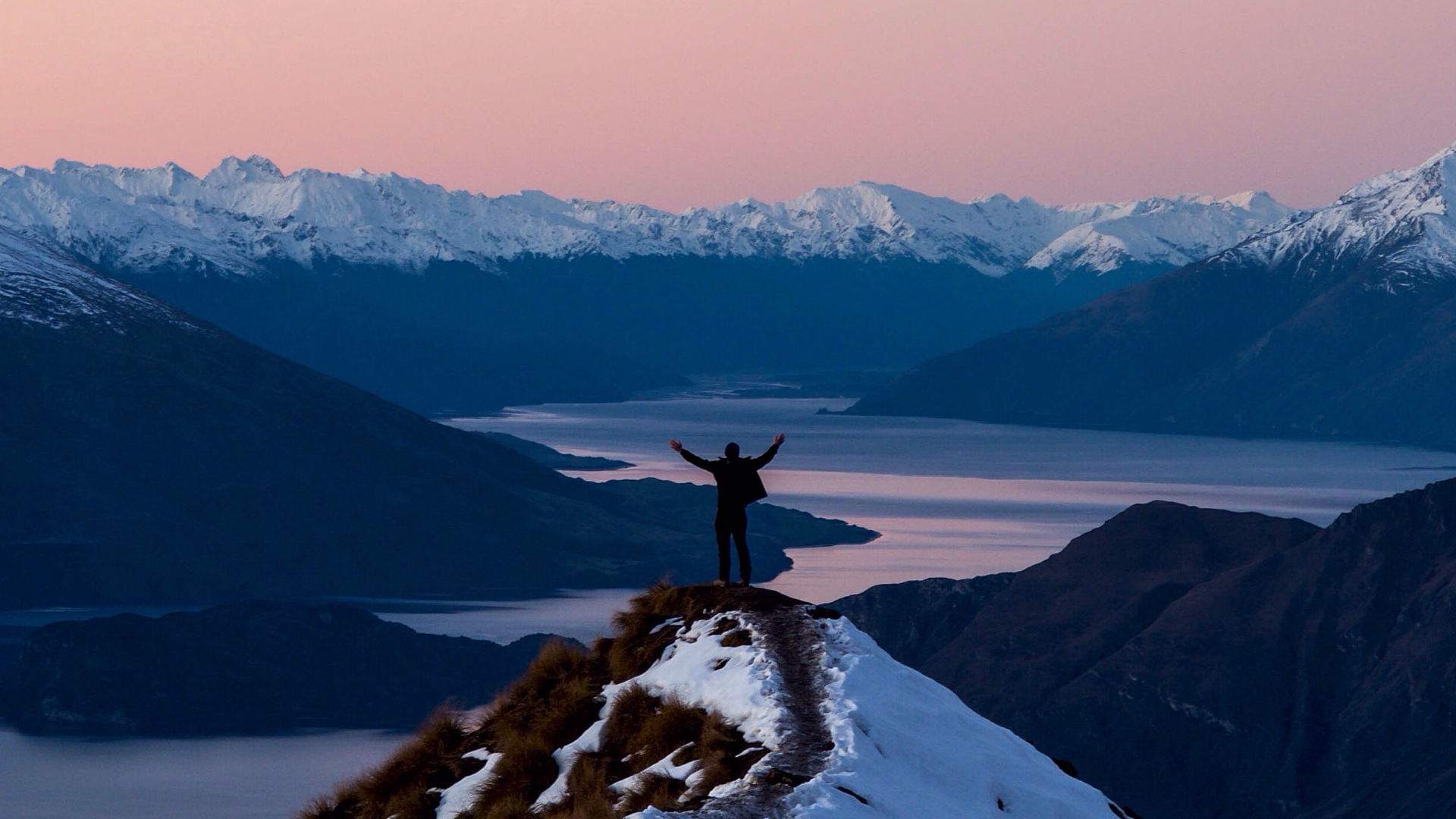 SOUTH ISLAND JOURNEYS
ALPINE LAKES JOURNEY
South Island: Alpine Lakes Journey
Even the most seasoned traveller will find it hard not to audibly gasp at the beauty of the alpine lakes region of New Zealand's South Island.
You can easily see the dramatic, changing landscape of the alpine lakes in a short space of time with a drive from Christchurch to Wanaka and Queenstown via Lake Tekapo and the Mackenzie region. Encounter the Southern Alps standing like sentinels and growing larger as you enter alpine New Zealand. Admire lake upon lake of emerald and brilliant blue waters as you drive south through the Canterbury plains and farmland. Discover the vineyards and waterfalls and walks at varying length. The drive itself is beautiful and if you fancy yourself a photographer, allow time for (the many) scenic stops. There is so much to be seen, tasted and experienced on this journey, you really need some local knowledge to give you the full lowdown.
Read on to start planning and creating your own customised journey with our itinerary builder below.

WHEN TO GO
Any time of year is beautiful in this region. Though, autumn — which runs March through to May — is particularly sensational. It has its own flavour with the rich golds and reds of the changing leaves tempting wannabe artists, especially at Arrowtown. The days are warm, full of sunshine, and conducive to getting out and about.

GETTING THERE
Christchurch is the gateway to the South Island and a charming experience in itself. There are 13 daily non-stop flights to Christchurch from Australia's main airports. After taking time to explore the city, set out on your adventure southwest toward Wanaka and Queenstown via alpine sights and experiences at Lake Tekapo, Aoraki and the Mackenzie region.

SPENDING MONEY
Allow $100–$150 a day for petrol, worthy entertainment and cheap and cheerful eats, and if you tend to enjoy the finer things in life, give yourself upwards of $250 a day to take some bigger adventures, find some luxe ways to relax and eat some truly sensational food.

DON'T MISS
Lake Pukaki. The largest of the three roughly parallel alpine lakes (Tekapo and Ohau are the other two), Pukaki owes its distinct blue colour to very finely ground rock particles from the glaciers. Park at the southern end and look down the lake to see Mount Cook rising majestically up at the other end.
Plan Your Journey Through the Alpine Lakes
Track down the must-visit local haunts.

Alpine Lakes
Trip Builder

Alpine Lakes
Trip Builder
Start building your dream trip —
Add listings, save, share & export
Venture Through the Alpine Lakes
Do as the locals do.
Venture Through the Alpine Lakes
Do as the locals do.