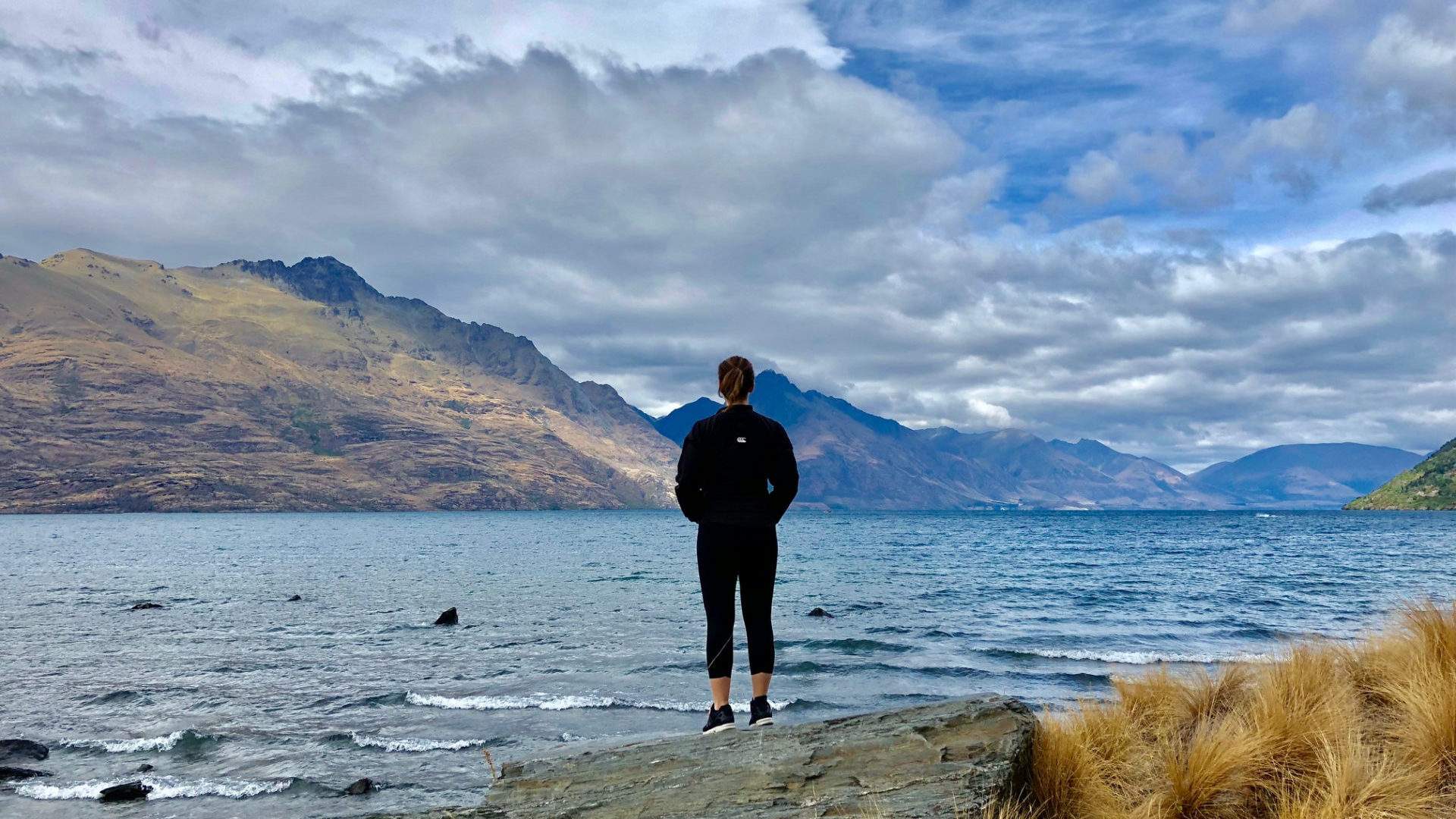 "
SOUTH ISLAND JOURNEYS
THE SOUTHERN SCENIC ROUTE
South Island: Southern Scenic Route
An area known for its towering mountains, fiords, raging waterfalls, art and wineries — there's always plenty to do and see on this scenic route through the south.
This is an epic journey through some incredible terrain. You'll find yourself gazing at one incredible sight after another it'll be almost overwhelming, so make the most of every day and enjoy every minute. From coastal experiences, wildlife and fiords to nature walks and mountain biking, there's so much to see and do that you'll definitely need a helping hand. That's where we come in. Check out our southern scenic route below to start planning your trip to New Zealand's South Island and building your own customised itinerary.

WHEN TO GO
Every season brings something new on the South Island. Spring sees cherry blossom, daffodils and lambs. Winter, of course, has its own glittering snow-plenty charm. But, autumn — which runs March through to May — is particularly sensational. With the changing leaves painting the countryside rich golds and reds. The days are warm and sunny, perfect for outdoor activities. Really, you just can't lose.

GETTING THERE
Christchurch is the gateway to the South Island and a charming experience in itself. There are 13 daily non-stop flights to Christchurch from Australia's main airports. After taking time to explore the city, drive down to Dunedin and then through the Catlins, Balclutha and Invercargill with a visit to Stewart Island and onto Fiordland.

SPENDING MONEY
Allow $100–$150 a day for petrol, worthy entertainment and cheap and cheerful eats, and if you tend to enjoy the finer things in life, give yourself upwards of $250 a day to take some bigger adventures, find some luxe ways to relax and eat some truly sensational food.

DON'T MISS
The Catlins Coast. On the way from Dunedin to Invercargill, this scenic coastline is one of the most impressive wild and natural landscapes you can find. Thick green forest, waterfalls and a rugged coast with incredible rock formations, caves, tunnels and blowholes — it's an absolute paradise for nature lovers. Hot tip: keep your eyes peeled for sea lions, penguins and dolphins.
Plan Your Journey Through the Southern Scenic Route
Track down the must-visit local haunts.

Southern Scenic
Trip Builder

Southern Scenic
Trip Builder
Start building your dream trip —
Add listings, save, share & export
Venture Through the Scenic South Island
Do as the locals do.
Venture Through the Scenic South Island
Do as the locals do.