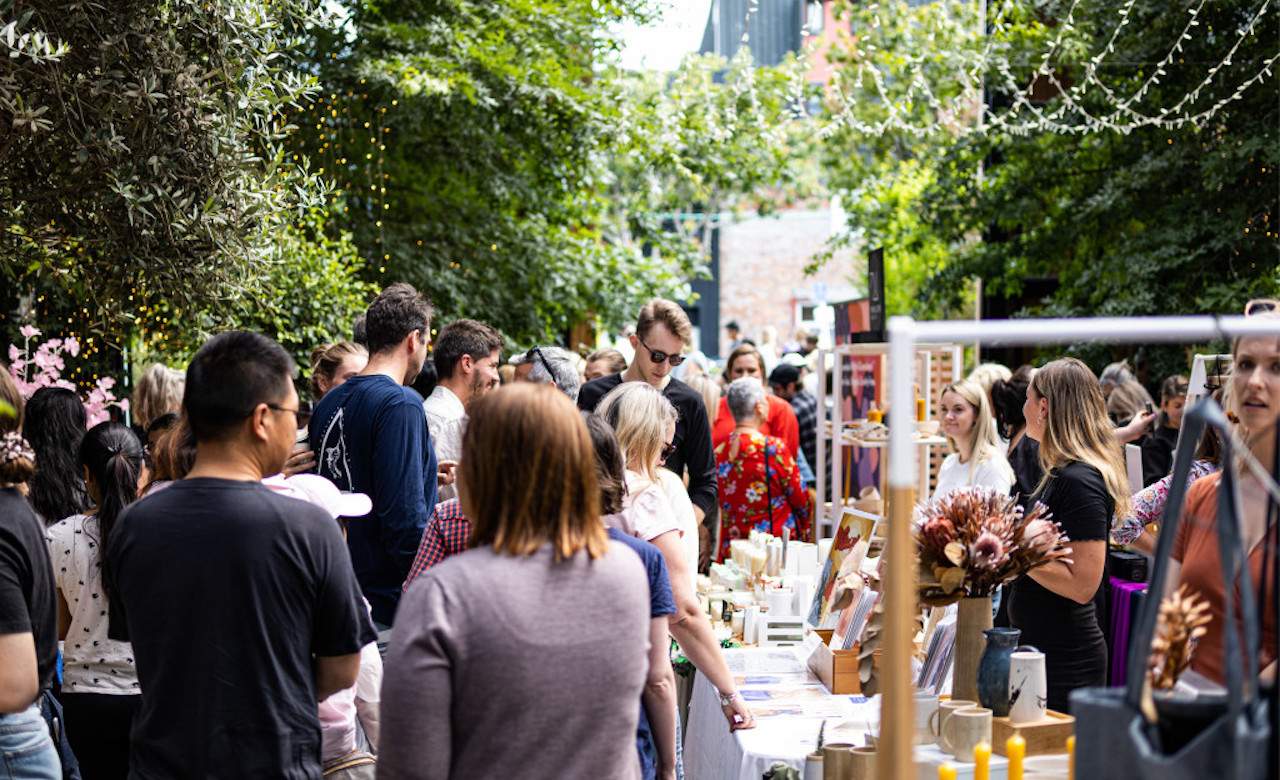 Weekends are precious. Two glorious days devoid of responsibility and overflowing with possibility. Luckily, Auckland's got plenty happening to make sure you don't spend the days indoors binge-watching Netflix and instead discovering new bars, absorbing art and feasting your way through food markets. Here are our picks of the weekend's happenings.
Arts & Entertainment

Stock up on homeware, clothing, jewellery and local arts and crafts at this one-off market.

Food & Drink

Celebrate the colours, flavours and spices of Sri Lanka at this dedicated food fair.

Arts & Entertainment

The sequel to 2018's big horror hit is just as savvy, smart and engaging — and places just as much emphasis on silence.

Travel & Leisure

This roaming cycle tour brings together lights, music and dance on two wheels.

Arts & Entertainment

It might star Chris Rock and Samuel L Jackson, but the latest 'Saw' film is as derivative as you'd expect of the ninth instalment in the horror franchise.

Arts & Entertainment

Starring Angelina Jolie as a smokejumper, this action-infused crime-thriller wants to burn bright, but usually only flickers.

Food & Drink

The search is on for New Zealand's best toastie.

Arts & Entertainment

A silent and swaggering Nicolas Cage battles demonic animatronic mascots in this horror flick, which is never as entertaining or out-there as it should be.

Food & Drink

Track down cocktails like Pokémon at this self-guided tour of Ponsonby bars.

Food & Drink

Start your adventure in Auckland with some craft beer and a nose-to-tail feast.

Food & Drink

This harbourside bar is now serving up boozy ice cream everyday.

Arts & Entertainment

Virtually walk through this major exhibition on Japan's Edo period at Auckland Art Gallery.

Food & Drink

More than 50 of the neighbourhood's venues have jumped onboard to serve fixed-price dish and drink pairings.

Food & Drink

Head to these Auckland venues for all-you-can-eat nachos, cheeseburgers, waffles and pancakes.

Food & Drink

Over 80 central city cafes, bars and restaurants are serving up generous deals for $15 or less this May.

Food & Drink

Ten weeks, ten creative schnitzel variations — and a cheeky $10 Wednesday special if you want to sample them all.

Arts & Entertainment

Come face-to-face with a giant haka and match your ball skills against the All Blacks.

Arts & Entertainment

The piece from the Japanese artist leads visitors through winding tunnels into a two-storey high artwork.
Tap and select
Add to Home Screen
to access Concrete Playground easily next time.
x