The Best Things to Do in Auckland This Weekend
Make plans.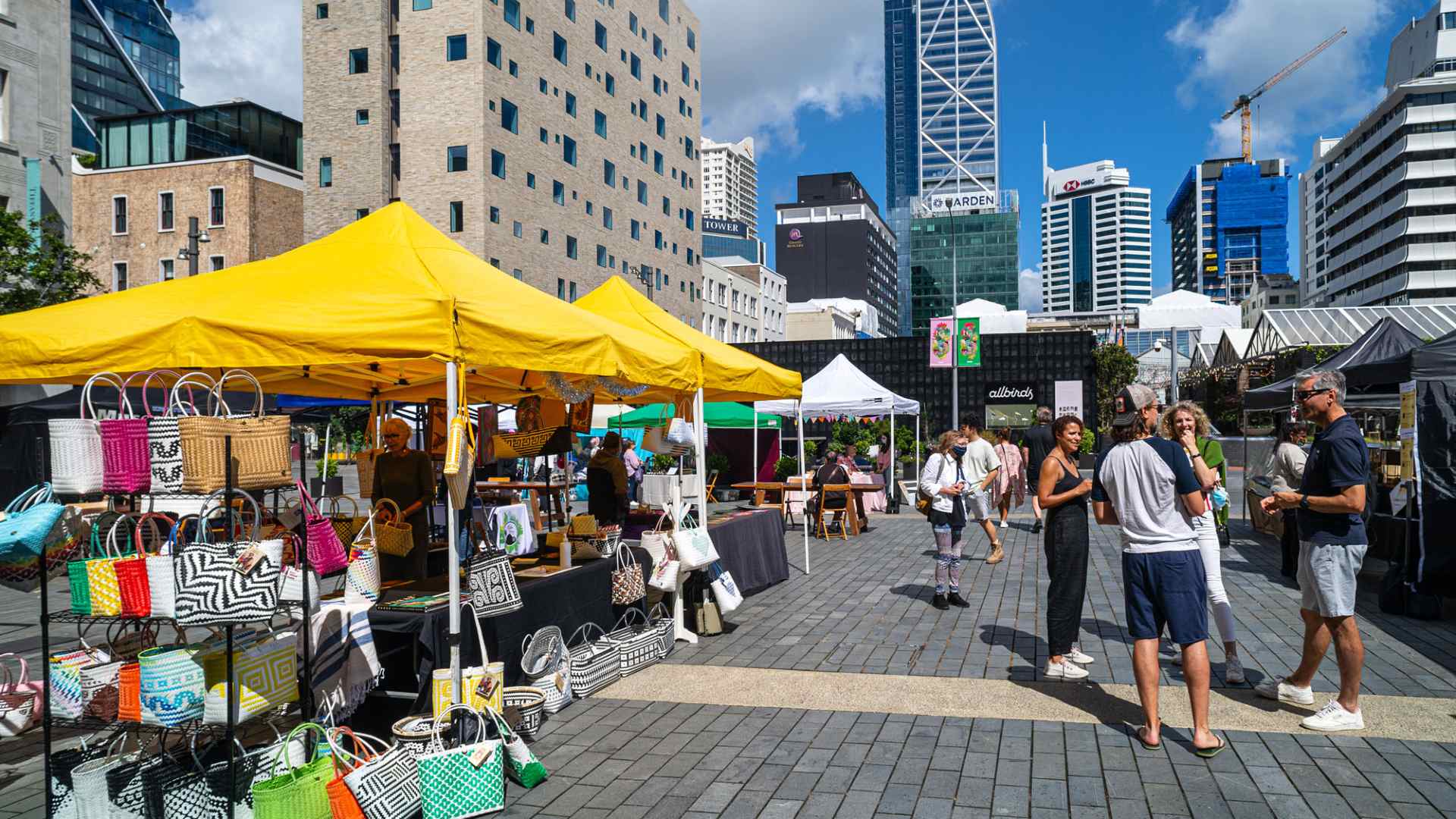 Weekends are precious. Two glorious days devoid of responsibility and overflowing with possibility. Luckily, Auckland's got plenty happening to make sure you don't spend the days indoors binge-watching Netflix and instead discovering new bars, absorbing art and feasting your way through food markets. Here are our picks of the weekend's happenings.
Arts & Entertainment

Colin Firth and 'Succession' star Matthew Macfadyen lead this World War II-set tale of espionage intrigue, which is based on a story so wild that it can only be true.

Food & Drink

You have to be in the know to find this pop-up restaurant slinging handmade pasta, pizza and European-inspired cocktails at various locations around the city.

Arts & Entertainment

Do you dream of being a famous artist? Manifest it the right way and practice your skills in the Auckland Art Gallery.

Food & Drink

A celebration of cocktails, music and voguing is being held late on Friday night.

Travel & Leisure

The weekly one-hour Hatha yoga class takes place in a new gallery space each week, allowing you to catch new works from local and international artists.

Arts & Entertainment

Directed by 'The Witch' and 'The Lighthouse' filmmaker Robert Eggers, this Alexander Skarsgård-starring Viking epic is bold, bloody, brutal and brilliant.

Arts & Entertainment

Unpacking a sex-tape scandal — as well as the state of the world today — this Romanian award-winner is scorching and searing from its first frame to its last.

Food & Drink

Stretch out the summer vibes a bit longer by sipping Euro-inspired gin cocktails in Andiamo's own lemon grove.

Food & Drink

Whether you're after a cheap-as-chips meal deal or to splurge on something special, the month-long celebration has something for everyone.

Arts & Entertainment

Over 50 lighting installations, sculptures and artworks will illuminate the city from Quay Street to Karangahape Road.

Arts & Entertainment

Directed by 'Evil Dead' legend Sam Raimi, the latest MCU film about surgeon-turned-sorcerer Dr Stephen Strange is darker and trippier but still dispiritingly standard.

Food & Drink

Celebrate the end of a long day or short week with half a dozen fresh Pacific oysters and a glass of bubbly for only $25.

Food & Drink

You'll enjoy six local and international drops and accompanying snacks — and none of the usual winery worries about catching that last ferry home.

Food & Drink

This weekly inner-city farmer's market sells everything from fresh produce and flowers to coffee, vegan foods, pastries, sweet buns, crepes, juices and savoury snacks.

Food & Drink

See out the last sunny evenings of autumn with fresh pasta handmade by an ex-Baduzzi chef and ice-cold beers on tap.

Travel & Leisure

Perfect for some post-Omicron pampering or for a romantic staycation with your love.

Food & Drink

Sip tea — or champagne — and enjoy multiple courses of delicious bites, with no animals harmed in the making.

Arts & Entertainment

This hour-long tour takes you behind the curtain of one of Auckland's most iconic landmarks.

Arts & Entertainment

Feel like you're a world away from Auckland's CBD as you gorge on delicious Spanish-style tapas and listen to live jazz from some of the city's best musicians.
Tap and select
Add to Home Screen
to access Concrete Playground easily next time.
x