The Best Things to Do Around Auckland in January
Take advantage of the quiet city and long summer days to enjoy events, exhibitions, theatre, markets and some great films.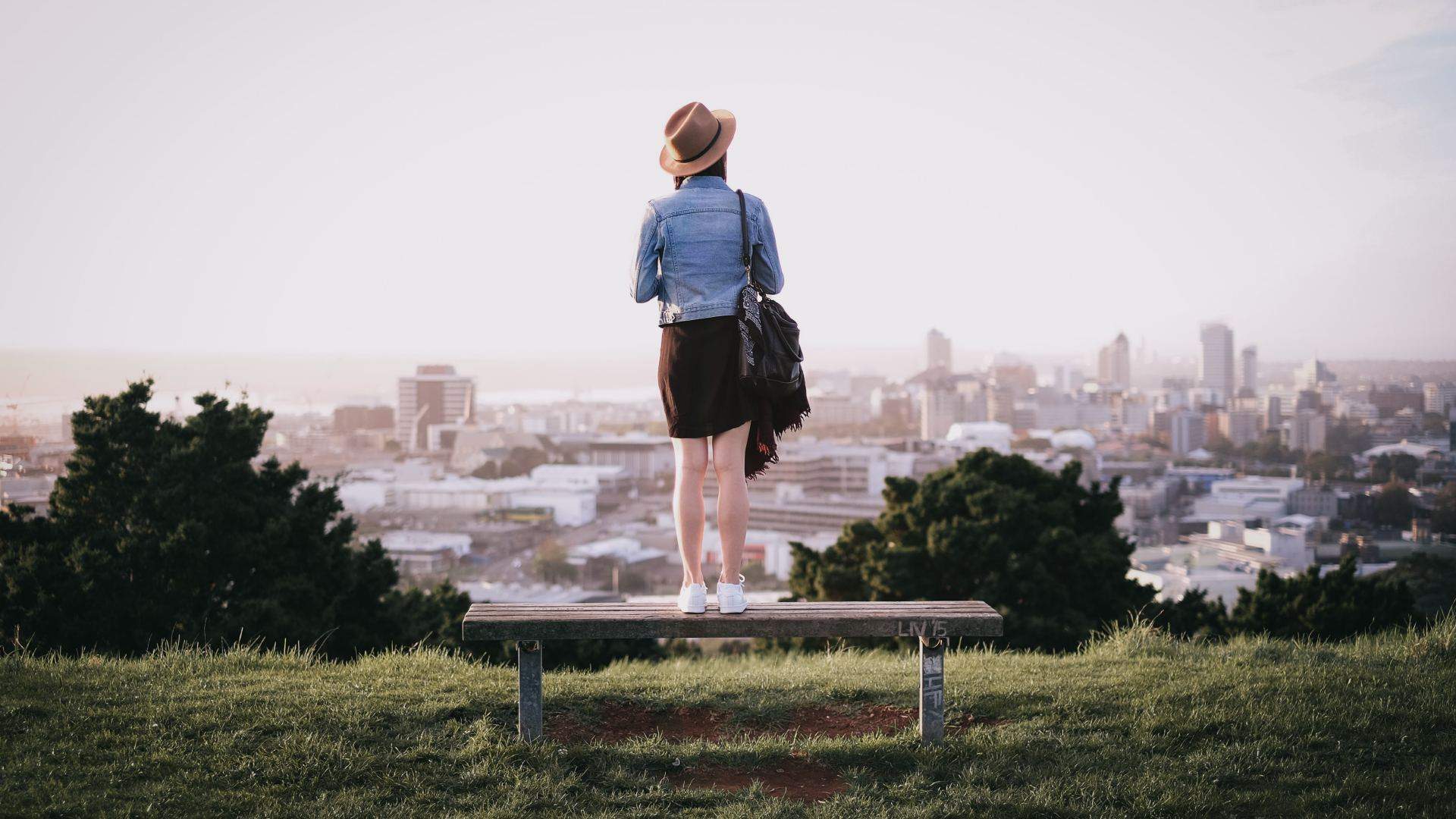 Auckland during the month of January can sometimes feel like a bit of a wasteland — the roads are empty, the CBD comes to a standstill and it seems like everyone you know is sipping beers by the water at their Coromandel beach house (totally not jealous at all).
If you're based in Tāmaki Makaurau this January, don't despair. Despite what it may feel like, Auckland's a 'keep the ball rolling' kind of city and has plenty on offer to inject a little awesomeness into the month. Take advantage of the long summer days and quiet city to enjoy events, exhibitions, theatre, films and live music you may not get to see during the busier parts of the year.
Top image: Aaron Birch via Unsplash
Food & Drink

Auckland's newest farmers market arrives across the harbour.

Arts & Entertainment

Virtually walk through this major exhibition on Japan's Edo period at Auckland Art Gallery.

Food & Drink

This harbourside bar is now serving up boozy ice cream everyday.

Food & Drink

Start your adventure in Auckland with some craft beer and a nose-to-tail feast.

Arts & Entertainment

The landmark exhibition will showcase over 70 works from one of the country's most famous female artists.

Arts & Entertainment

Not one for your coulrophobic friends, this rainbow-hued clown-filled exhibition is best viewed on a sunny day.

Arts & Entertainment

Celebrate two decades of big-screen hobbits, elves and wizards at the Hobbiton Movie Set.

Food & Drink

Sip cocktails while you unlock chapters to solve a (fictional) murder mystery gripping the city.

Food & Drink

Sip fresh mojitos, snack on delicious Caribbean-inspired bites and boogie to some of the city's best DJs .

Food & Drink

Embrace summer with two hours of bottomless frosé by the water's edge — complete with fruity flavours and fun toppings.

Arts & Entertainment

Everyone's favourite friendly neighbourhood web-slinger swings back into the Marvel Cinematic Universe to face a lineup of familiar villains.

Arts & Entertainment

The 1950s-set spin on 'Romeo and Juliet' returns to the screen — and, making his first-ever musical, Steven Spielberg turns it into a spectacular cinematic achievement.

Arts & Entertainment

A timely remake of a 70s cult classic, this is a Christmas-themed slasher flick for the #MeToo era.

Arts & Entertainment

Actor-turned-filmmaker Maggie Gyllenhaal makes a bold directorial debut, bringing Elena Ferrante's novel to the screen with an exceptional performance by Olivia Colman.

Arts & Entertainment

Keanu Reeves and Carrie-Anne Moss will make you go "whoa!" at 'The Matrix' franchise's mostly dazzling, almost-always-entertaining tumble back down the sci-fi rabbit hole.

Arts & Entertainment

Something wicked this way comes — a wickedly stunning new Shakespeare adaptation starring a phenomenal Denzel Washington and Frances McDormand.

Arts & Entertainment

There's something bland and tedious in this neighbourhood: an empty reboot haunted by easy nostalgia.

Arts & Entertainment

This supremely soapy recounting of the Gucci family's 70s, 80s and 90s-era dramas is worth seeing for Lady Gaga's fantastic performance alone.

Travel & Leisure

The perfect combination for a wholesome mid-week evening of wellness.

Food & Drink

Wet your whistle with six types of shandies at The Bavarian this summer.

Design & Style

Celebrate the daring fashion icon in this exciting new exhibition, straight from the V&A museum in London.

Arts & Entertainment

Ghostface is back for another stab, this time attacking a new bunch of teens, in the horror franchise that definitely still loves scary movies.

Arts & Entertainment

Will Smith turns in an attention-grabbing performance as Venus and Serena Williams' father in this stirring drama about the two tennis stars' childhood.

Arts & Entertainment

A dream international cast leads this female-fronted spy action flick, but even Jessica Chastain, Lupita Nyong'o and Penélope Cruz can't stop the globe-hopping result from being oh-so-basic.

Food & Drink

The city's beloved food truck nights are back for spring, bringing together live music, delicious street food and ice-cold drinks on tap.

Food & Drink

Grab your chicken-loving crew and settle in for two hours of unlimited fried chicken, coleslaw and tater tots.

Arts & Entertainment

Kristen Stewart turns in a career-best performance as the People's Princess in this bold and enthralling slice-of-life biopic.

Arts & Entertainment

This Australian-made thriller gives Zac Efron his turn at surviving the blistering outback, playing a stranger who spots a glistening nugget in a dystopian future.

Arts & Entertainment

Shop, eat and play during a two-day market this coming Auckland Anniversary Weekend.

Arts & Entertainment

Starring Bradley Cooper and Cate Blanchett, this mesmerisingly dark carnival noir is one of filmmaker Guillermo del Toro's very best features.

Arts & Entertainment

Taking 'Beauty and the Beast' into cyberspace, this vivid and inventive Japanese animation serves up a bold and dazzling take on the familiar fairytale.

Travel & Leisure

This spectacular annual event is going ahead at red, so grab the family and head down to watch the action unfold.

Arts & Entertainment

Watch the sun set over Rangitoto before snuggling up to watch Pretty Woman and sip on some of the winery's finest.

Arts & Entertainment

Freewheeling, meticulous and glorious all at once, Paul Thomas Anderson's ninth film serves up a 70s-set coming-of-age slice of life, as topped by a transcendent performance from Alana Haim.

Arts & Entertainment

With a committed and compelling lead performance by Jessica Chastain, this otherwise far-too-standard biopic explores the life of 70s and 80s American televangelist Tammy Faye Bakker.
Tap and select
Add to Home Screen
to access Concrete Playground easily next time.
x