FOOD & DRINK
The Ten Best European Foods in Brisbane
We've picked out the best croissant, pork knuckle, gelato and more to feed your travel bug.
The Ten Best European Foods in Brisbane
We've picked out the best croissant, pork knuckle, gelato and more to feed your travel bug.
---
For many young Australians the 'European Summer' adventure has been somewhat of a rite of passage or pilgrimage. Every year we head overseas in the thousands, chasing long days and never-ending sunsets, crawling into bed just as the sun rises, keen to do it all over again in the next city. With a carefree sense of adventure, we're game to embrace each culture in any way we can. And what better way than with food? From market stalls in village squares, to boulangeries in Parisian arrondissements, to simple Italian pizza at its best, Australians young and not-so-young are delighting their tastebuds.
This year while your friends are off tanning on the beaches of Croatia, climbing the Eiffel Tower and running with the bulls, your brainstorming efforts on how you could change hemispheres for an endless summer each year could use some fuelling. And what better inspiration than a slice of Europe itself? When you can't go to Europe, why not bring Europe to Brisbane? And so we present to you, in our opinion, the best Brisvegas European food experiences — taking into account taste, atmosphere and authenticity.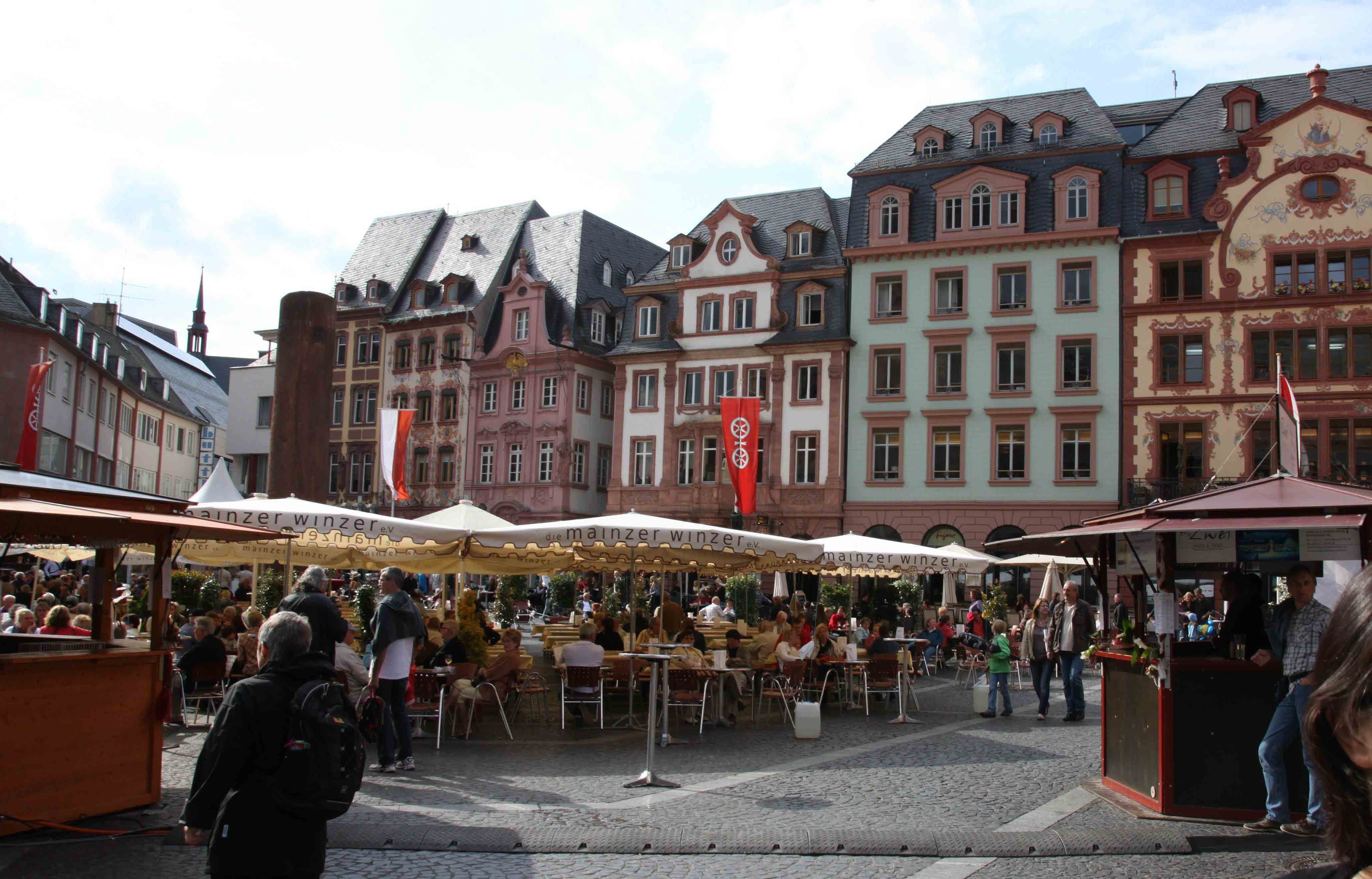 If 'Ja, ja, ja', 'noch ein Bier, bitte' and 'das schmecht lecker' are stretching your German vocabulary, chances are you'll feel right at home in the beer hall of Brisbane's German Club, where two cultures unite over a love of liquid amber and large hunks of meat. Claiming Brisbane's best pork knuckle (we agree) and a seriously huge range of German beers, the club's long beer hall tables will have you swinging in your seat and singing Rosamunda along with an authentic character in Lederhose.
Bonus fact: The German Club celebrated 130 years at East Brisbane this year, which goes to show Aussies, beer and meat are a match made in Deutscher heaven. Check out the 1890's castle they built themselves. Impressive.
Notables: Bavarian Beer Cafe, Belgium Beer Cafe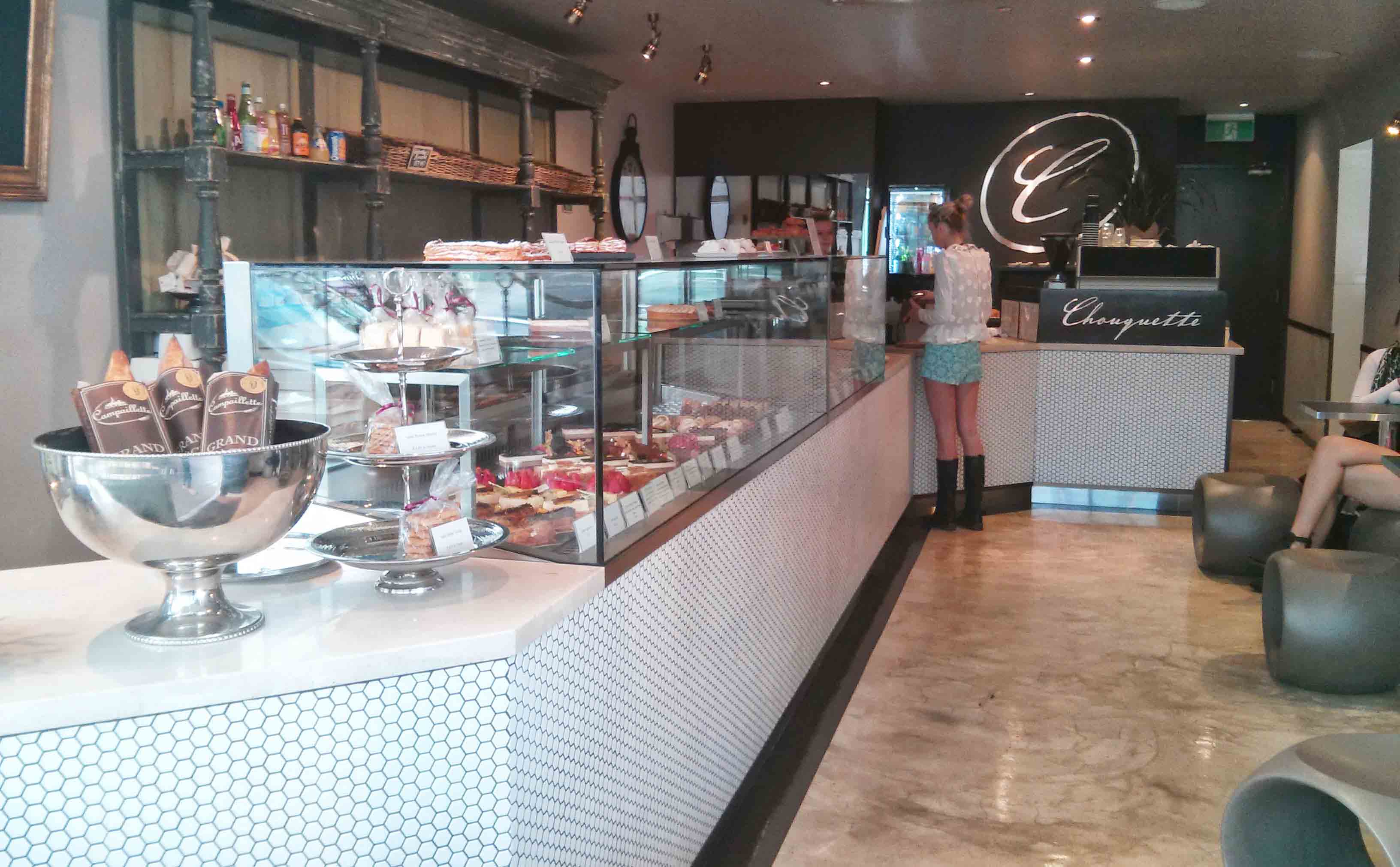 'Bonjour!' will be the first thing you hear, stepping off the street and into this slice of France. What greets you secondly is a display case stacked with reasonably priced petit cakes of all varieties. As tempting as they are, your mission here is a croissant. With a soft and subtle 'merci beaucoup' you are off to devour Brisbane's finest croissant. Offering a huge crispy shell and a soft buttery flesh, we're onto a winner here.
Notables: Le Bon Choix, Flour & Chocolate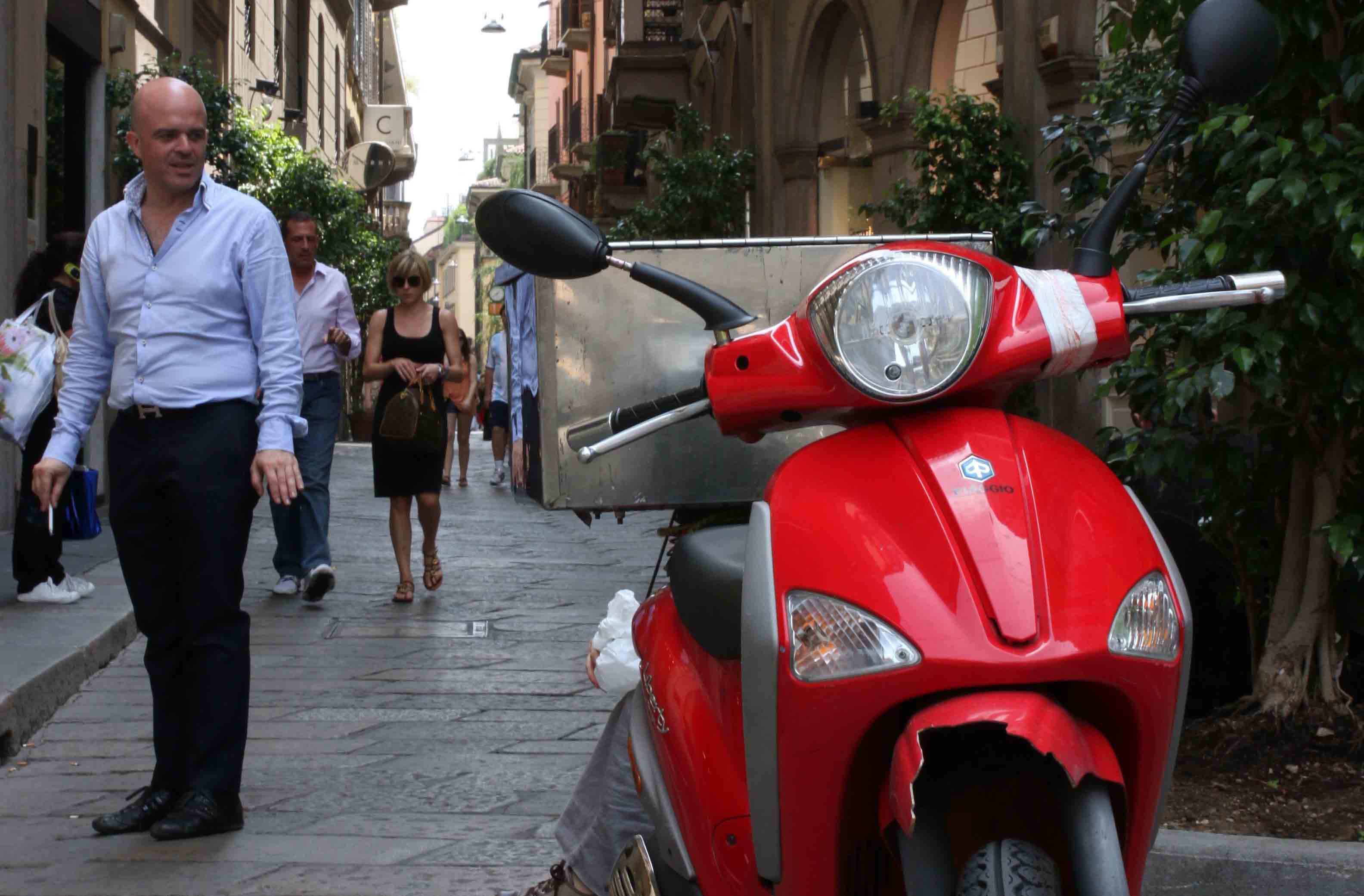 Supremo lovers stand back, anyone who has visited Italy would have been either ecstatic or disappointed to find that true Italian pizza equals a thin crisp base and minimal toppings. Think sauce, cheese plus one other ingredient. The good news for the non-minimal eater is that true Italian pizza does well to make each topping shine. Using top quality ingredients, SugoMi's understated range of pizzas hit the mark with their simplicity and crisp wood-fired taste. Bellisimo!
Notables: Beccofino, Piccolo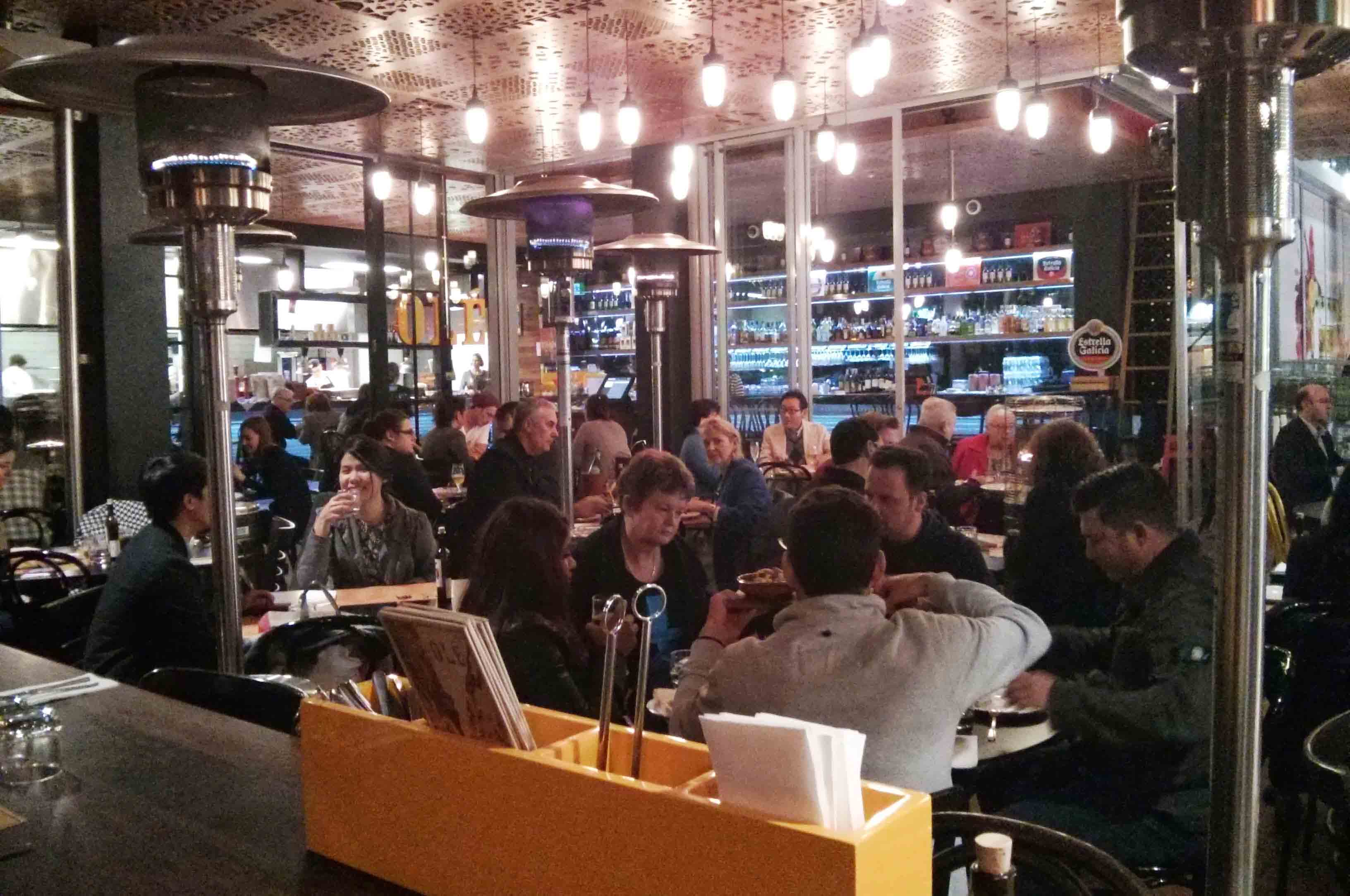 Say, 'hola, Ole!' and order a jug of their finest sangria - red of course, we're traditionalists. Your mother would approve of the Spaniards, who choose not to drink on an empty stomach, and instead accompany their tipple with some of the finest Mediterranean flavours your mouth can try. With a swish of the wooden sangria spoon, stuff some deep-fried, cream cheese-filled olives down your gob and chase it with more sangria. Ahhh, the temporary mindset of summer is here. Taking your amigos is essential.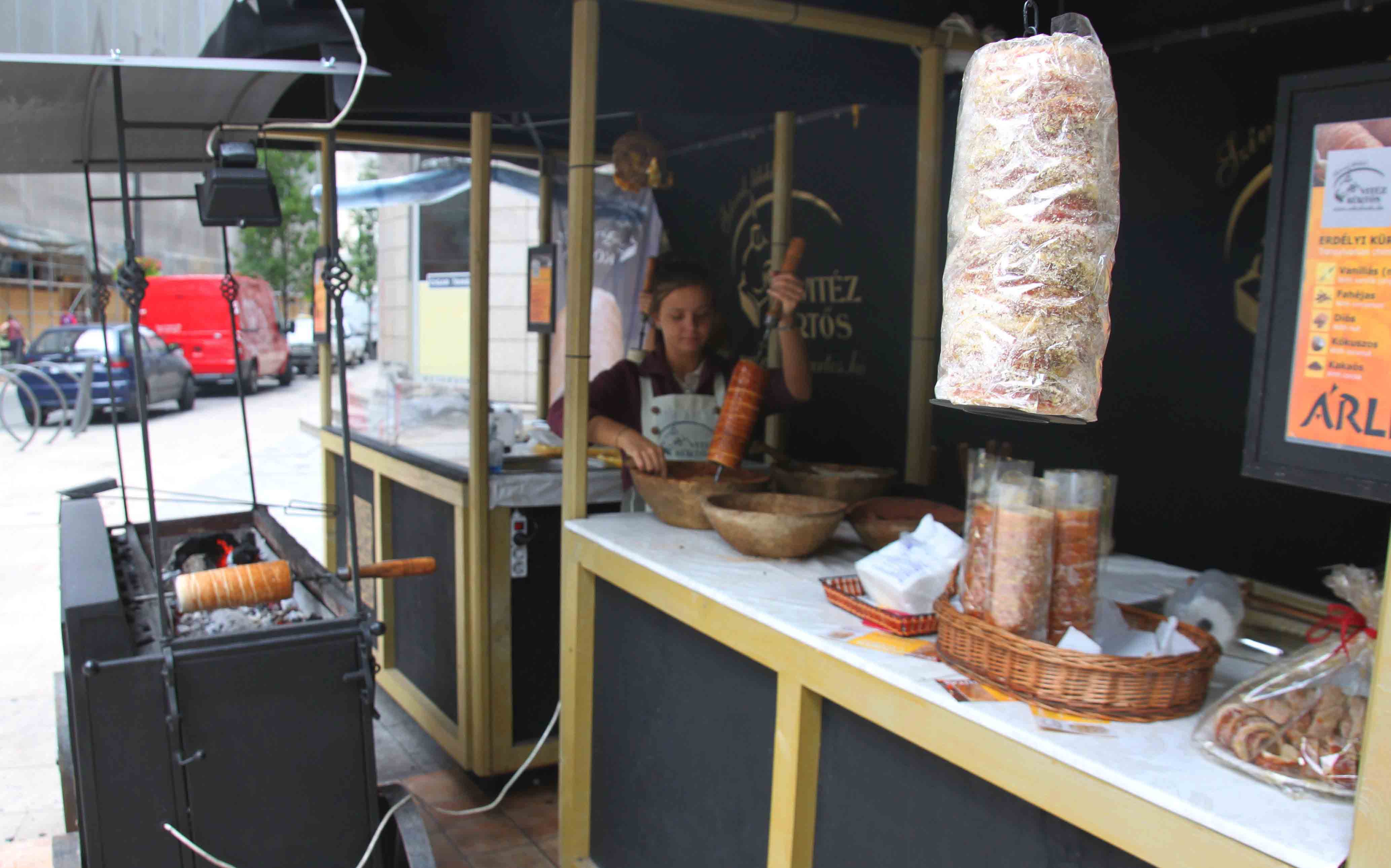 If you've been to Budapest, you might have been lucky enough to stumble upon a chimney/funnel cake stall. It's the scent that will draw you in; spiraled rounds of pastry, coated in oil and sugar, are slowly turned over an open fire so the crust goes hard but the inside stays soft. The traditional Hungarian pastry is then rolled in cinnamon, almonds or other toppings, and you'll happily hand over 1000HUF for the privilege to munch the warm, toasty goodness. Cronut, smonut - this treat has been around for centuries and is still making waves. Fortunately for Brisbanites, Kurtosh Cakes pop up their market stall at the Jan Power Farmers' Markets weekly.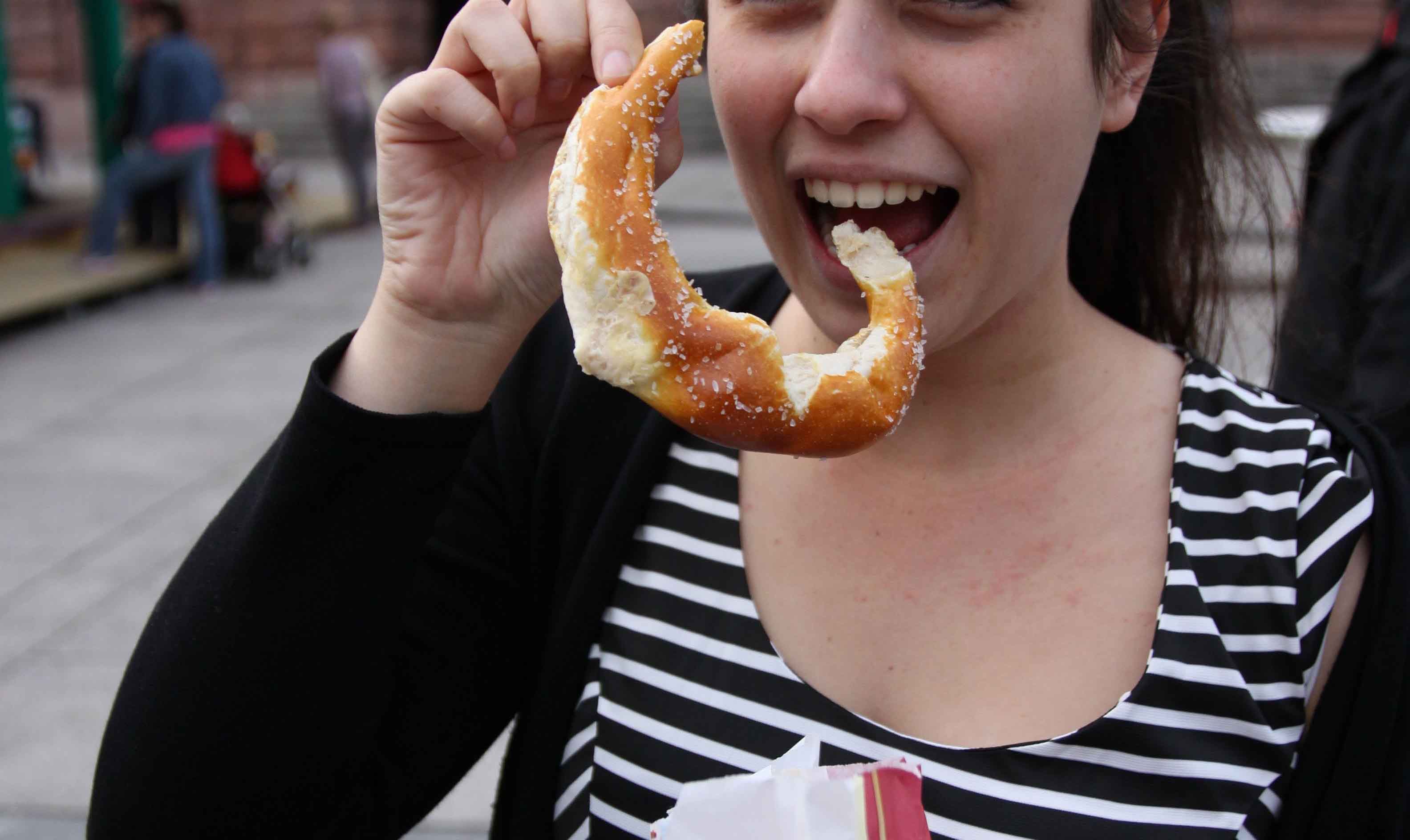 Anyone lucky enough to have wandered any German city will have surely come across a small red Ditsch shop spitting out fresh and toasty pretzels right before your eyes. Encrusted with jewels of salt, these warm and memorable bread knots are best straight from the oven, and so the challenge here in Brisbane is timing. I'm told around 8am is when Brot eject their pretzels from the oven, and the saying, 'the early bird gets the warm pretzel' is uncannily true here; you have to get in quick!
Notables: King of Cakes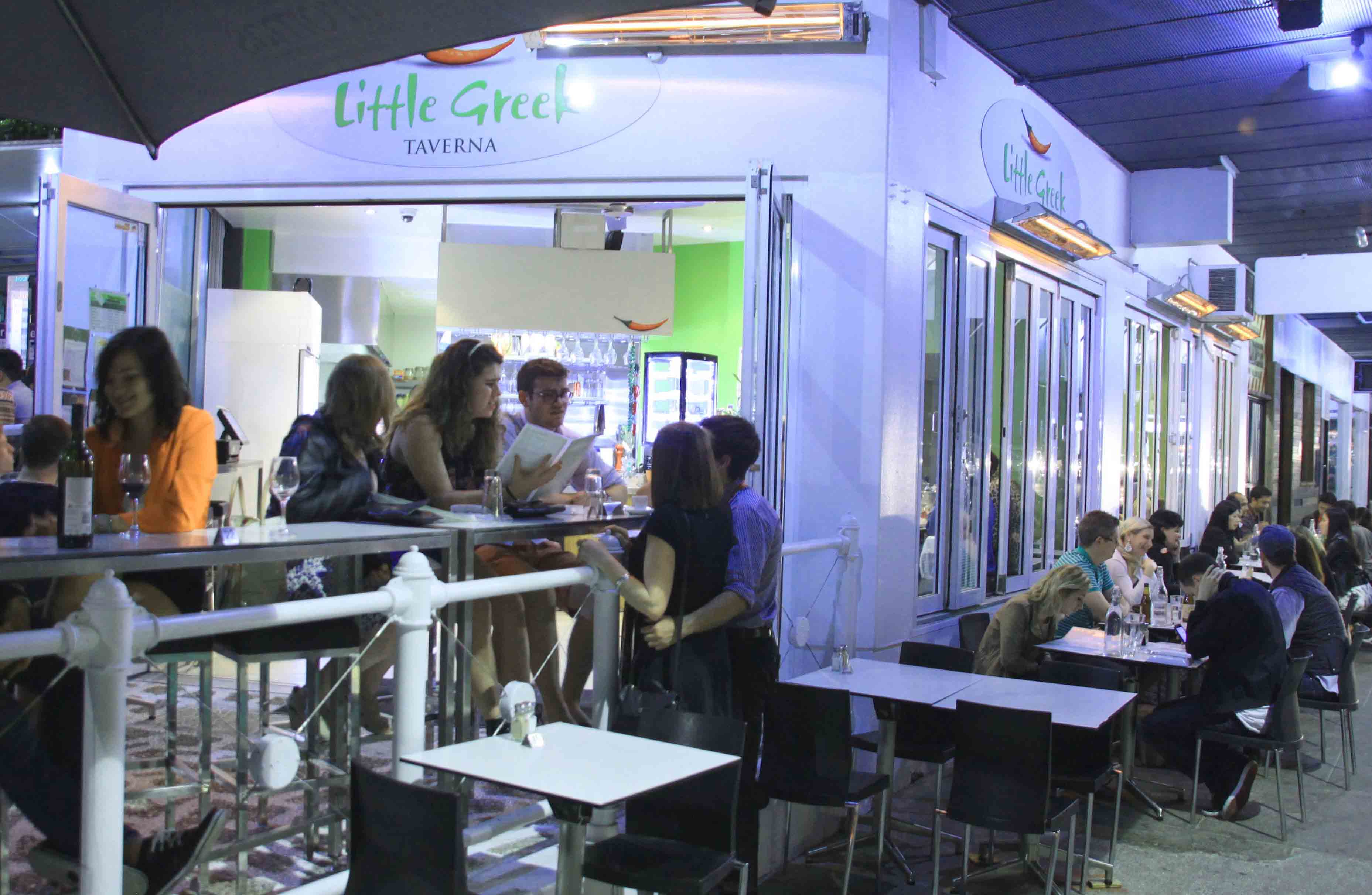 Little Greek Taverna is at the top of everyone's list. With busy tables that spill out onto West End's well-trodden footpaths and prices that mimic the state of the Greek economy (read: cheap), its atmosphere and authenticity give it a big tick in the right direction. Sit back and relax, let the sounds of the bouzouki take you back to the whitewashed walls of the Mediterranean as you tuck into little spanakopita spirals of joy. For those wondering what on earth spanakopita might be, the feta cheese and spinach wrapped in filo pastry are to Greece what spring rolls are to Thailand. Delish.
Notables: The Greek Club,Lefkas Greek Taverna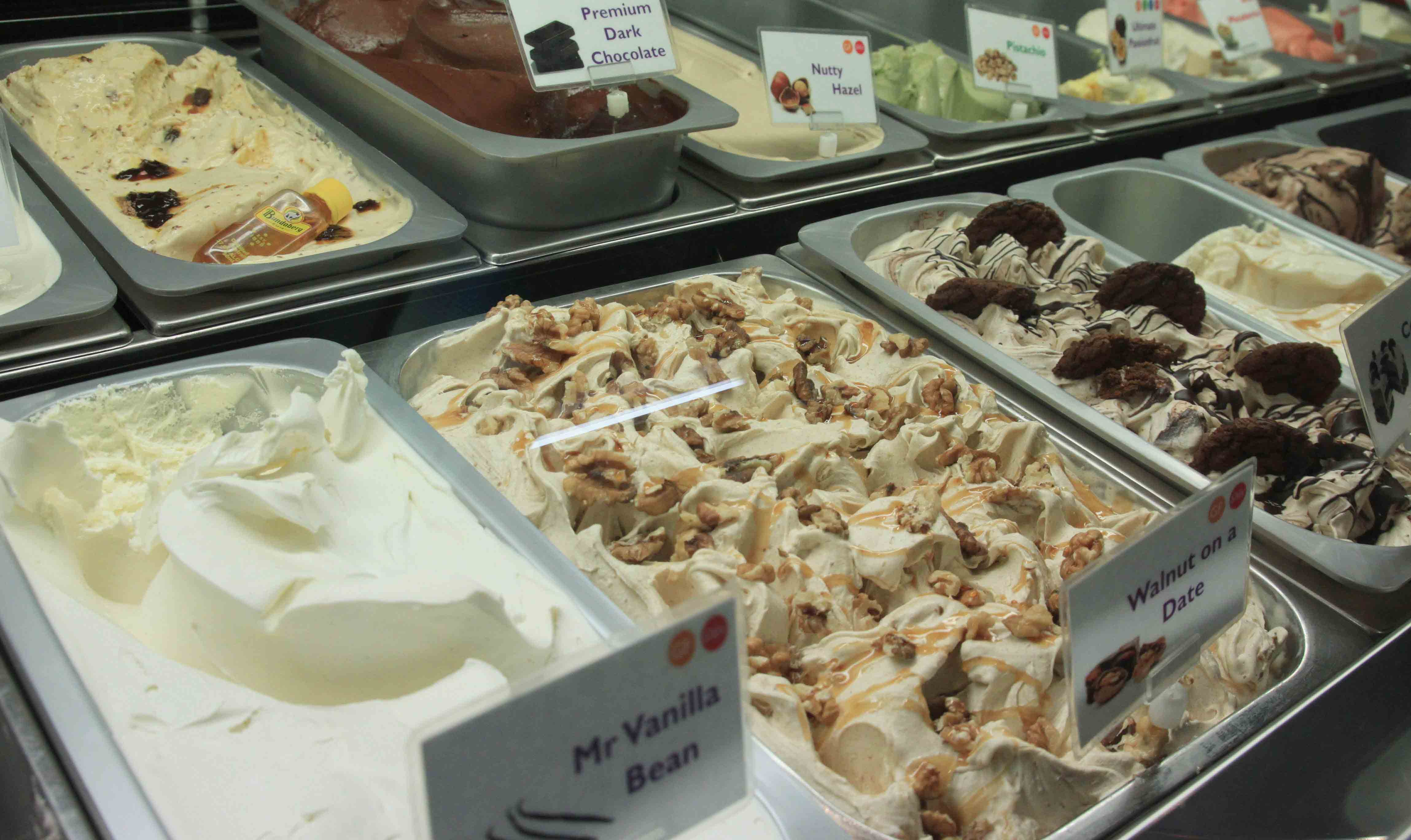 Nothing says summer in Europe quite like gelato in a cone. The good news for Brisbane is that it's always good ice-cream weather, and while the frosty treat mightn't be dripping down your arm this time of year, it just gives you more time to savour the flavour. Made on site, Shlix's take on Italy's famous sweet uses only the finest the ingredients and boy does it show. Alongside classics - vanilla bean, hazelnut, chocolate, lemon sorbet - you can find more adventurous ones such as chai, peanut butter, cheesecake, 'Walnut on a Date' and 'Cheeky Cherry'.
Notables: Gelatissimo, Gelateria Cremona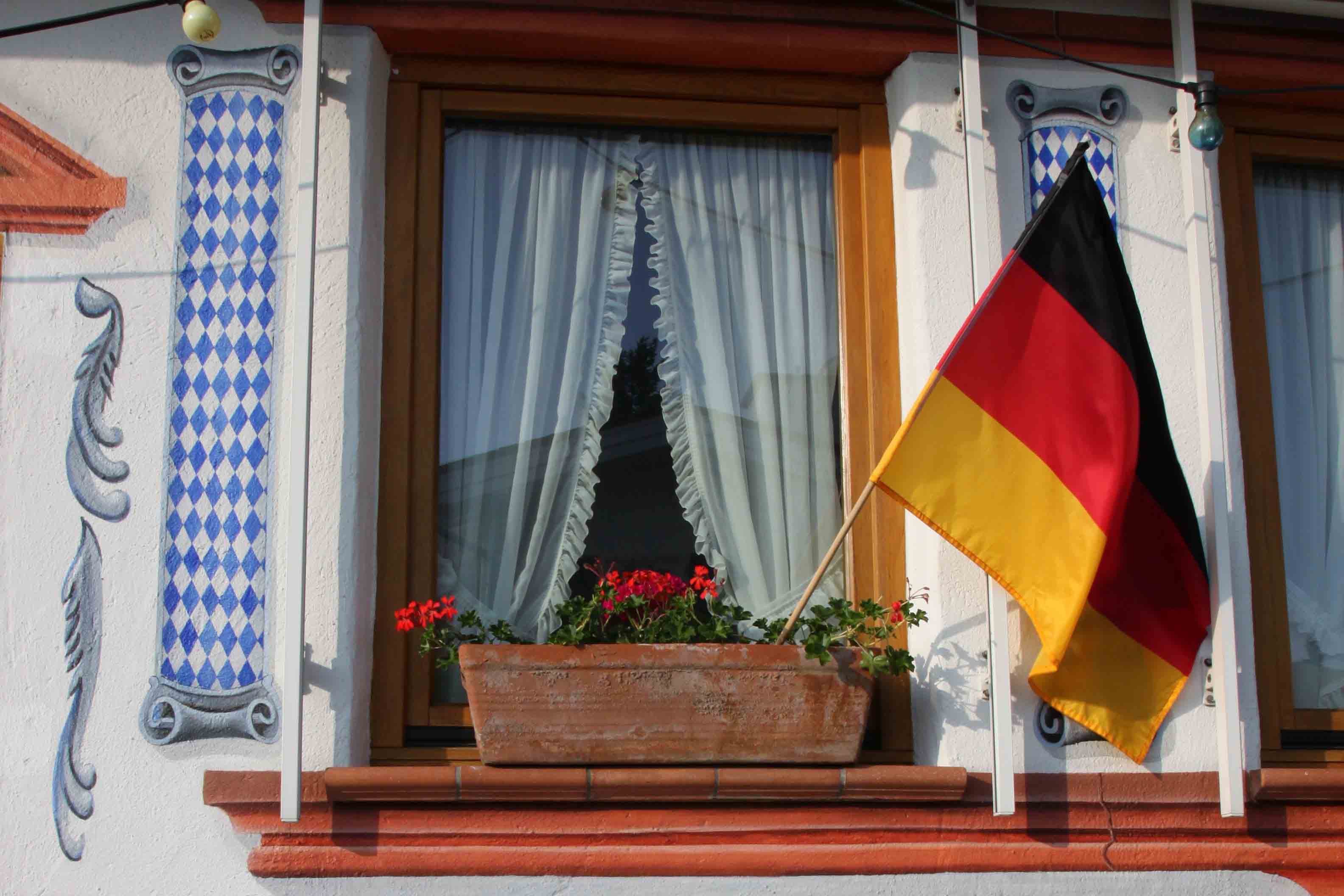 If you're going to the Brat Haus, you're going to have a brat time. The humble Lion's Club sausage sizzle just doesn't cut it anymore and for those with a taste for the wurst there is no going back. If your team loses at Suncorp, you can swap your sour face for some sauerkraut; armed with a wiener, your day just got better. Keeping it simple, the Brat Haus offers up a classic super-size me bratwurst, spicy knackwurst, cheese kranski and even a vegan sausage all served in a fresh-baked bun with your choice of condiments. They are also licensed. Das ist sehr gut!
Notables: German Sausage Hut

Room With Roses has English charm down pat. Tucked away in the upper gallery of the heritage-listed Brisbane Arcade, climbing those stairs you know you're onto something special. With white linen tablecloths, fresh roses, chandeliers and floral, high wingback chairs this is a picture-perfect high tea setting. The balcony overlooks the arcade and if you squint, just for a second, you could turn back the clock to the 1920s. The tea room serves high tea twice daily; think ribbon sandwiches, miniature scones and cakes, savoury tarts and chocolate cake all topped off with the family-recipe for a delectable lemon curd tart. The olde worlde ambience makes Room With Roses an ideal setting for high tea, and they do one of the best in the city.
Notables: Stamford Hotel, Customs House Tea

Published on July 25, 2013 by Daniela Sunde-Brown