Getting Paul Mescal Dancing in the Australian Desert: Benjamin Millepied Chats Reimagining 'Carmen'
In the acclaimed dancer-turned-filmmaker's hands, outback town Broken Hill backdrops a brand-new take on the classic opera.
As a dancer, he joined the New York Ballet while still a teenager. As a choreographer working in film, he's given Denis Villeneuve's versions of Dune their sandwalk. Making a dance film in the desert seems like the logical next step for Benjamin Millepied, then. The French talent's resume isn't short on other highlights — including the LA Dance Project, which he initiated; Black Swan, which he both choreographed and starred in; and the Paris Opera Ballet, where he was Director of Dance from 2014–16 — but a reimagining of Carmen not only shot in Australia, but backdropped by the outback town of Broken Hill, is quite the unique way to make his feature directorial debut.
This is Carmen in name and spirit first and foremost, though. This is Carmen broken down and built back up again, too. Despite the contents of its frames, this is Carmen set not Down Under, but across the US-Mexico border amid fleeing to Los Angeles. This is Carmen following strangers who become lovers on the run, its namesake escaping cartel brutality and then racist prejudices when she migrates north, and the ex-marine that she crosses paths with post-smuggling dashing away from his own dalliances with violence. This is also Carmen led by Melissa Barrera and Paul Mescal, the former more in In the Heights mode than Scream, and the latter as entrancing as he's proven in Normal People and his Oscar-nominated performance in Aftersun.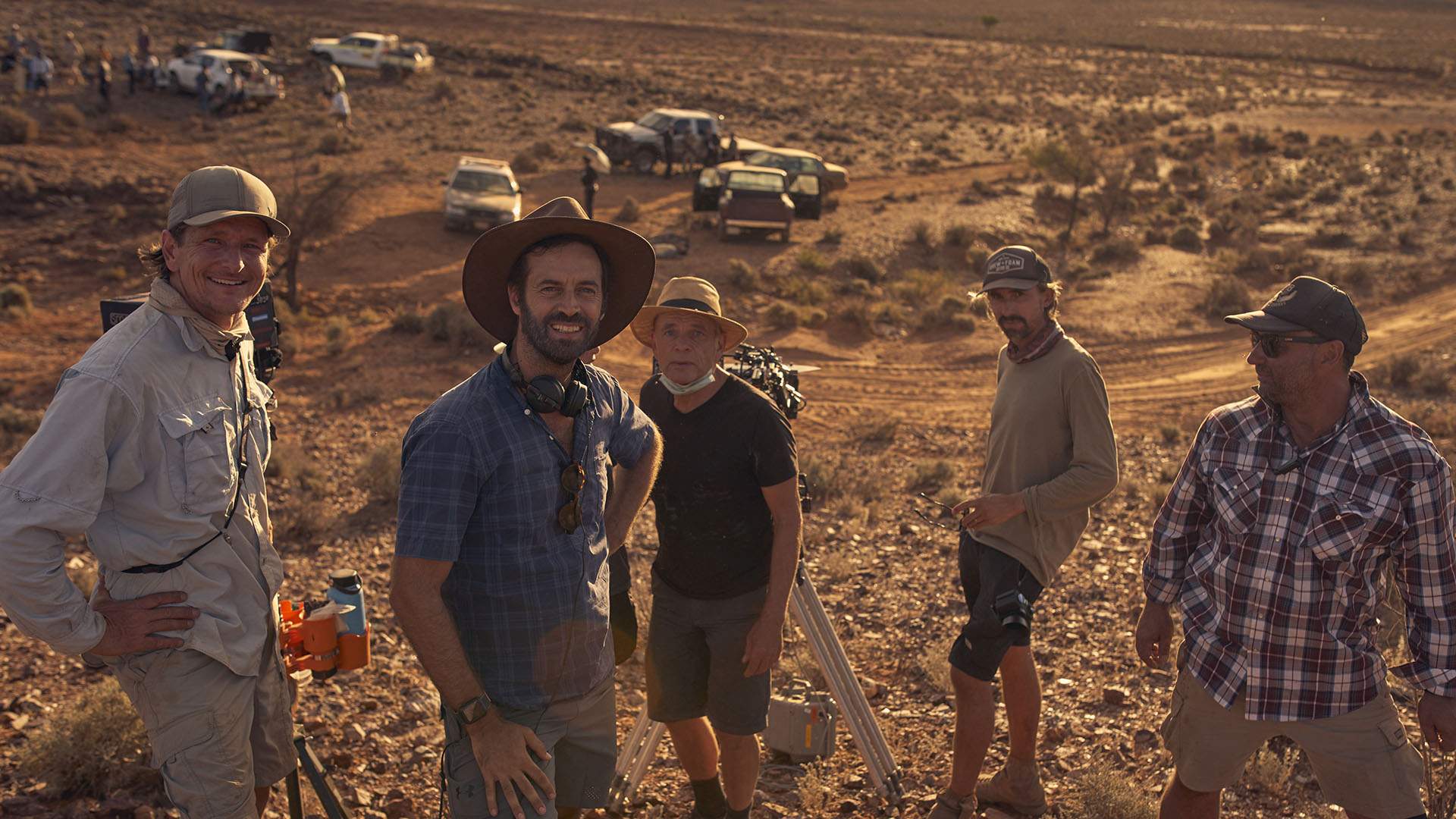 It was the pandemic that took filming in Mexico out of the equation, and brought Millepied to Australia. His visit, like Mescal's when he was cast, didn't slink under the radar — that Millepied is married to Black Swan Oscar-winner Natalie Portman, who shot Thor: Love and Thunder in Sydney, meant ample media attention. Carmen was made when much of Hollywood seemed to relocate this way; however, as spectacular as its dance sequences are, and as impressive as it leads prove as well (plus iconic Spanish actor and Pedro Almodóvar favourite Rossy de Palma, Parallel Mothers), it's as intimate as an opera-inspired drama that dances against sweeping plains of ochre Aussie soil can be.
"I personally enjoyed it so much out there," Millepied tells Concrete Playground. "I love the desert. I love the light in the desert. I really loved being out there. I'm going back to Australia in a few weeks, and I'm tempted to go back out there."
With Carmen now in Aussie cinemas and also screening at the New Zealand International Film Festival, the acclaimed dancer-turned-filmmaker chatted about swapping North America for Broken Hill, giving Prosper Mérimée's novella and Georges Bizet's opera his own spin, his leads, being driven by Succession composer Nicholas Britell's new score, and what he learned in making the leap from performing — or didn't.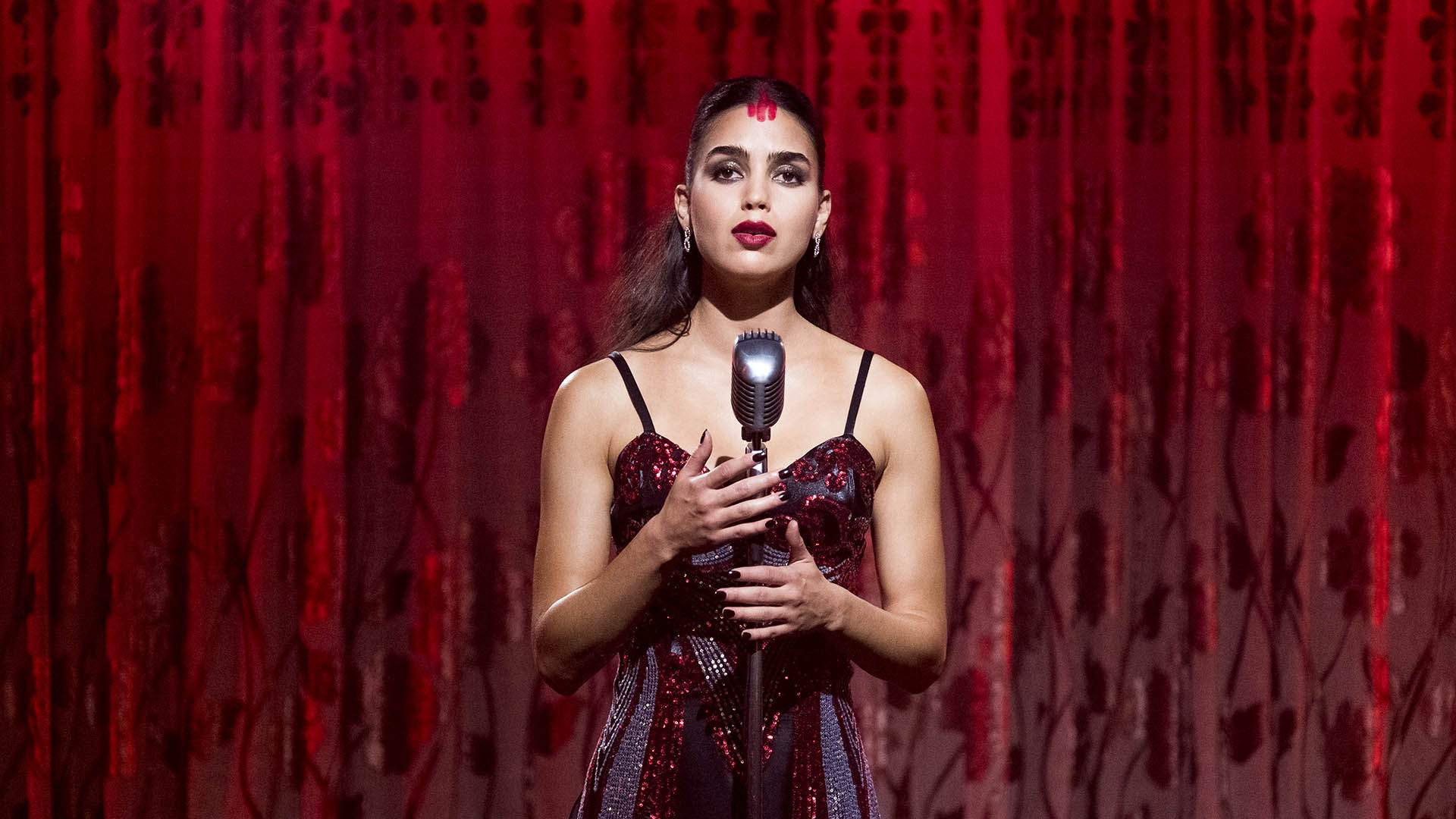 ON REIMAGINING CARMEN
"I wanted to lean on a classical tragedy. I was instinctively attracted to it culturally, for its relationship to the Roma culture — and this idea of someone expressing her freedom through dance. Those were those were the key components.
And really thinking that this would be a musical that was a drama with music and dance — that fantasy, that the dancing, would come through dreams, and that it was a drama.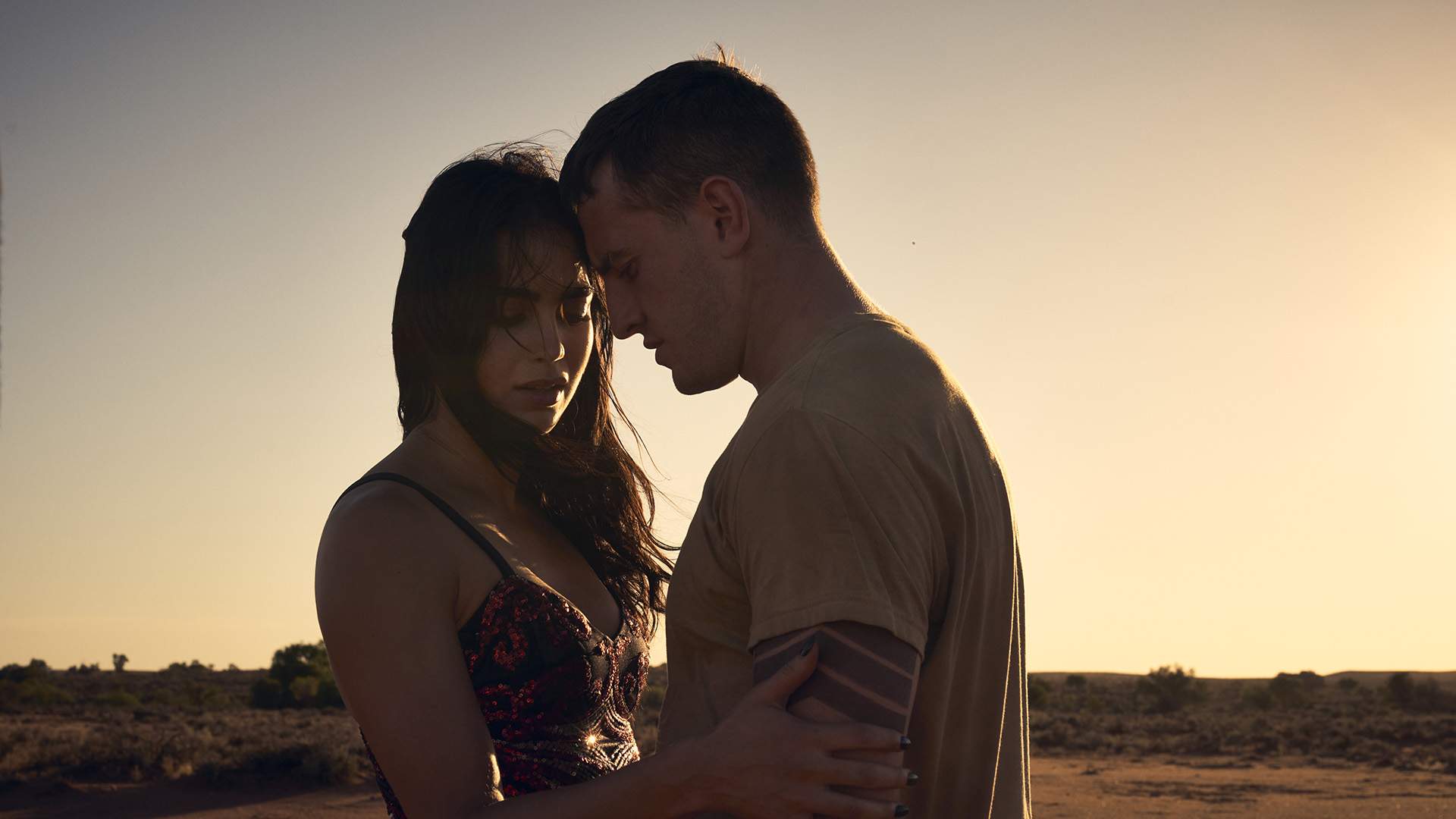 I think people forget that there's actually very few musicals that have a more realistic [approach] — here, of course, we're not fully in in realism, but I think that it's still a dark film. That's quite unusual for musicals, because you can make very light musicals, fluffy musicals, where people sing and dance.
I probably will make something lighter like that. Hopefully, maybe someday, I get the opportunity. But that's not Carmen — Carmen took a different sort of sense."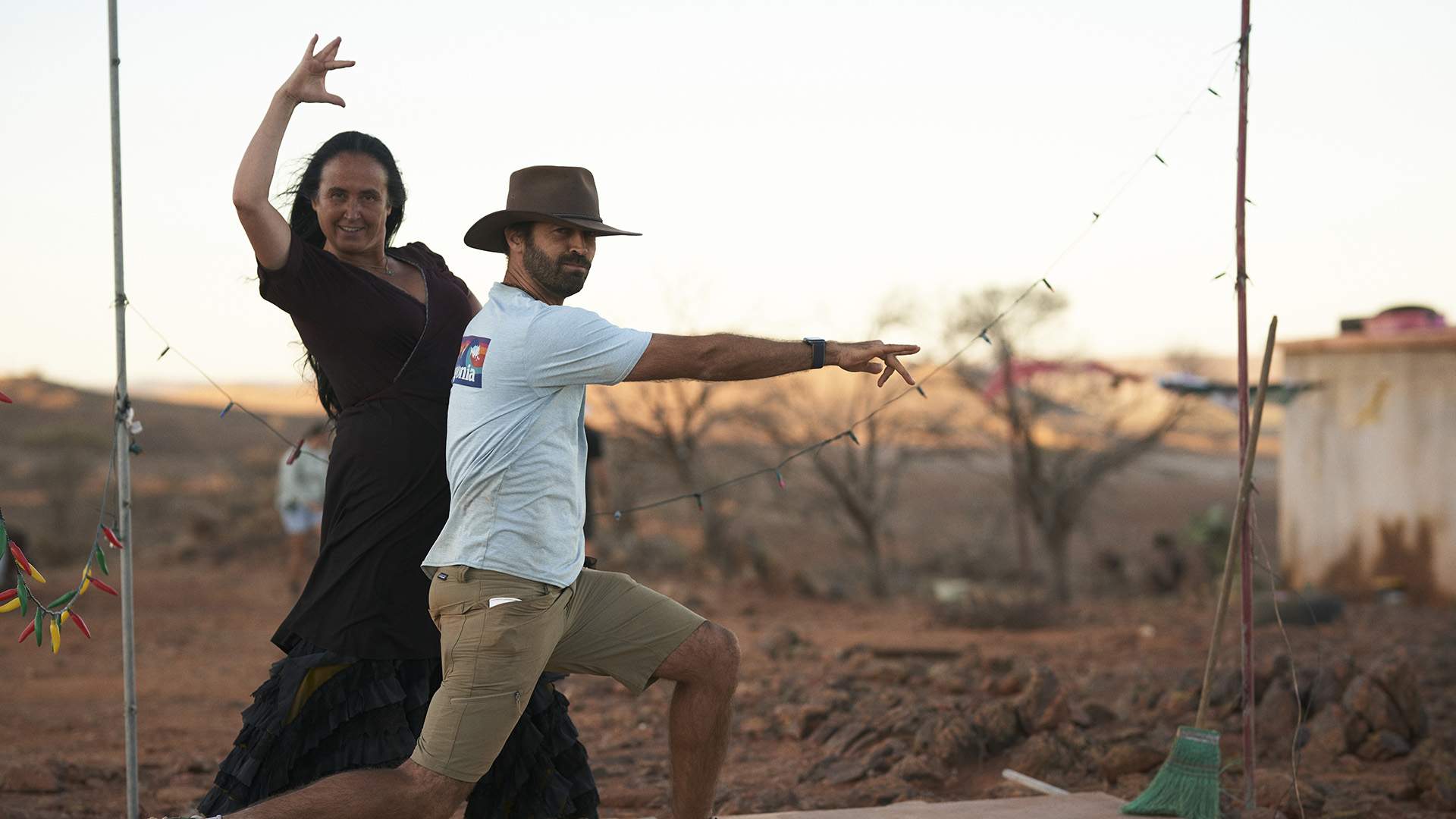 ON MAKING A DRAMA WITH DANCE, RATHER THAN A CLASSICAL MUSICAL, TO SUIT THE STORY
"I don't think you can tackle a political subject like that and just have migrants dancing, for example. I think the subject matter implied that we had to bring a certain depth to the approach of how dance and music existed in the film.
When I started to look at the history of the Roma culture in South America, and I started to think about the border — I don't know how it came up — I found out there's an important Roma community that migrated to Mexico in the early 20th century. And that story was quite fascinating, and the way they live, and the way that Mexican culture influenced their own, as they did in everywhere they went, and took on traditions and cultures.
So it just made a lot of sense, this idea of the Roma culture being free and moving through the world, and with deep traditions. It made sense to set it on the Mexico-US border."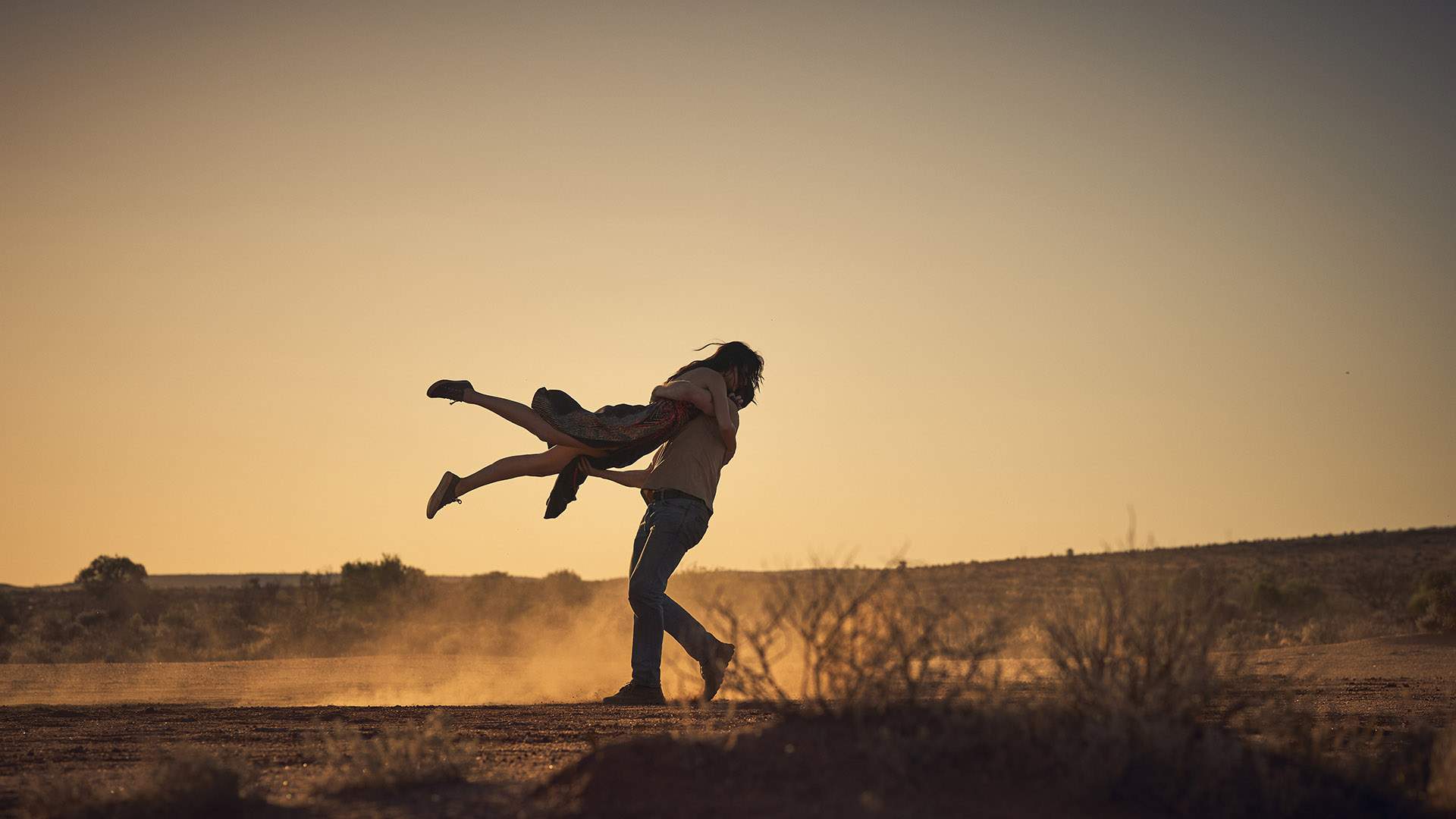 ON AUSTRALIA STANDING IN FOR NORTH AMERICA
"When I when I realised that I couldn't shoot in Mexico because of COVID and everything, and I had scouted and I'd done all this work, I looked at Australia because we were supposed to go there. It just made sense. I felt like I could pull it off, and I actually thought that the heightened reality that I was thinking of could really work there — I would just push that element, make it real.
So that's how I thought of it, and it worked great. It was really incredible to shoot in in Australia. Just creatively, the team that I had was was really amazing.
I loved it out there. We were really so lucky, and it actually looked a lot like the desert in the north of Mexico where I say it is early in the film. It was just this proximity in landscape that was really, really incredible."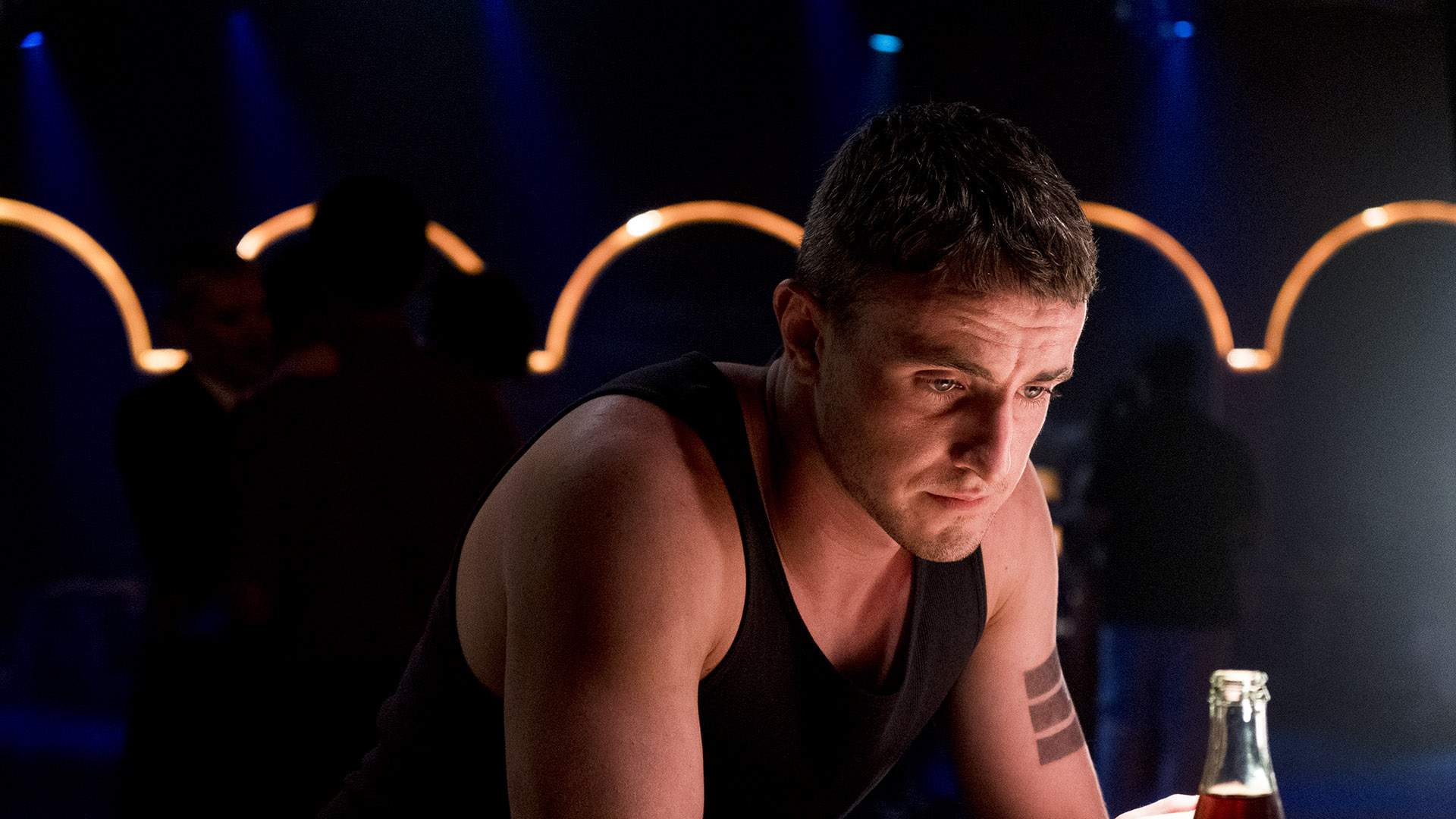 ON CASTING MELISSA BARRERA AND PAUL MESCAL, AND CAPITALISING UPON THEIR CHEMISTRY
It's not easy to find someone who could really be a triple threat — dance and sing and act, and have that kind of magnetism, and [is] Mexican. She was really right. She was really perfect.
I needed someone who was believable as a marine. I needed someone who was a real man — someone who was physical, who wasn't a dancer. He was perfect. I mean, how amazing is he in the film!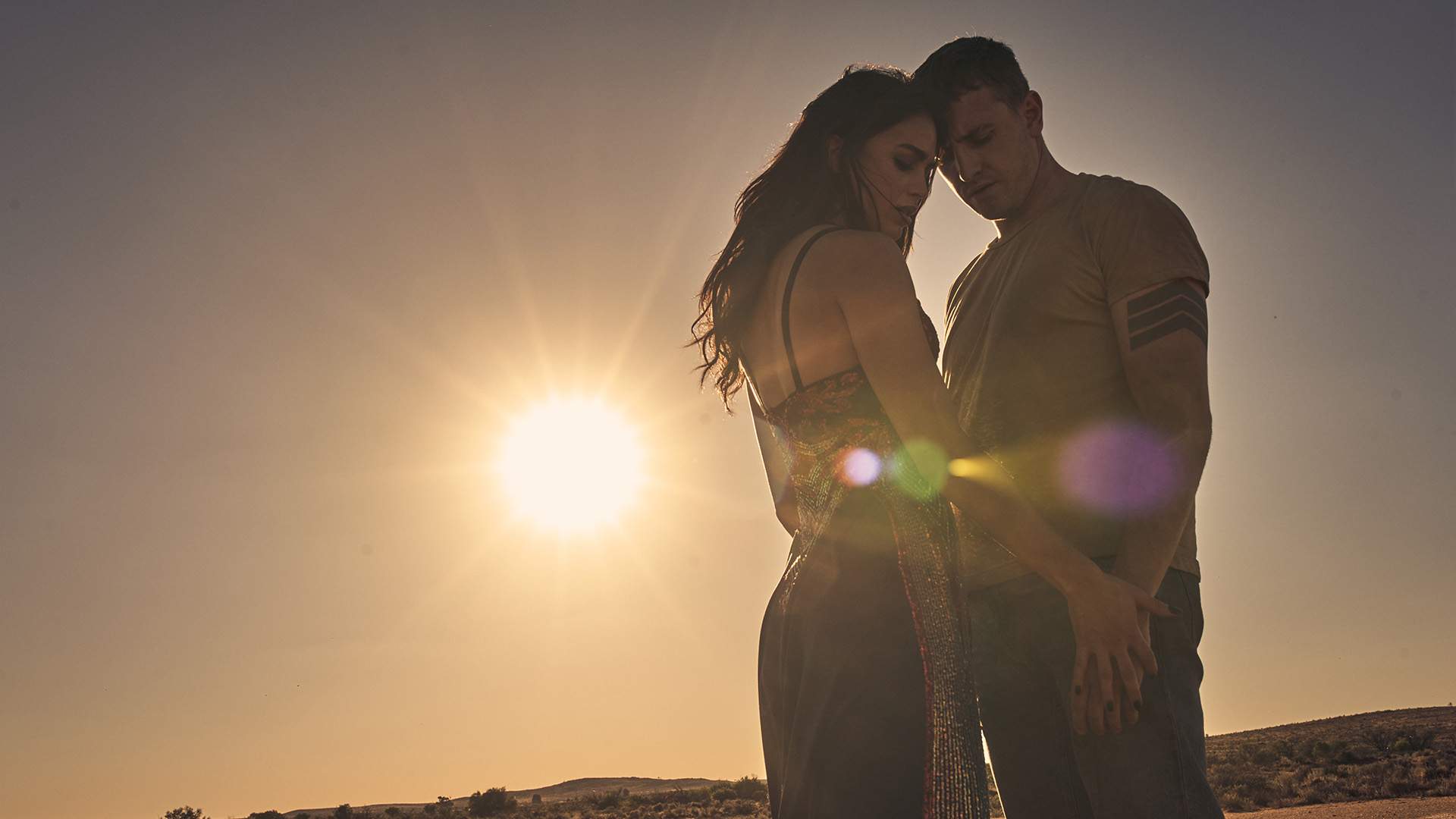 She prepared a lot in terms of movement, in terms of flamenco. She prepared quite a bit, and so did he.
You just hope that [the chemistry] is something that happens. You don't know. I mean, you get them together, but you just hope for the best, honestly."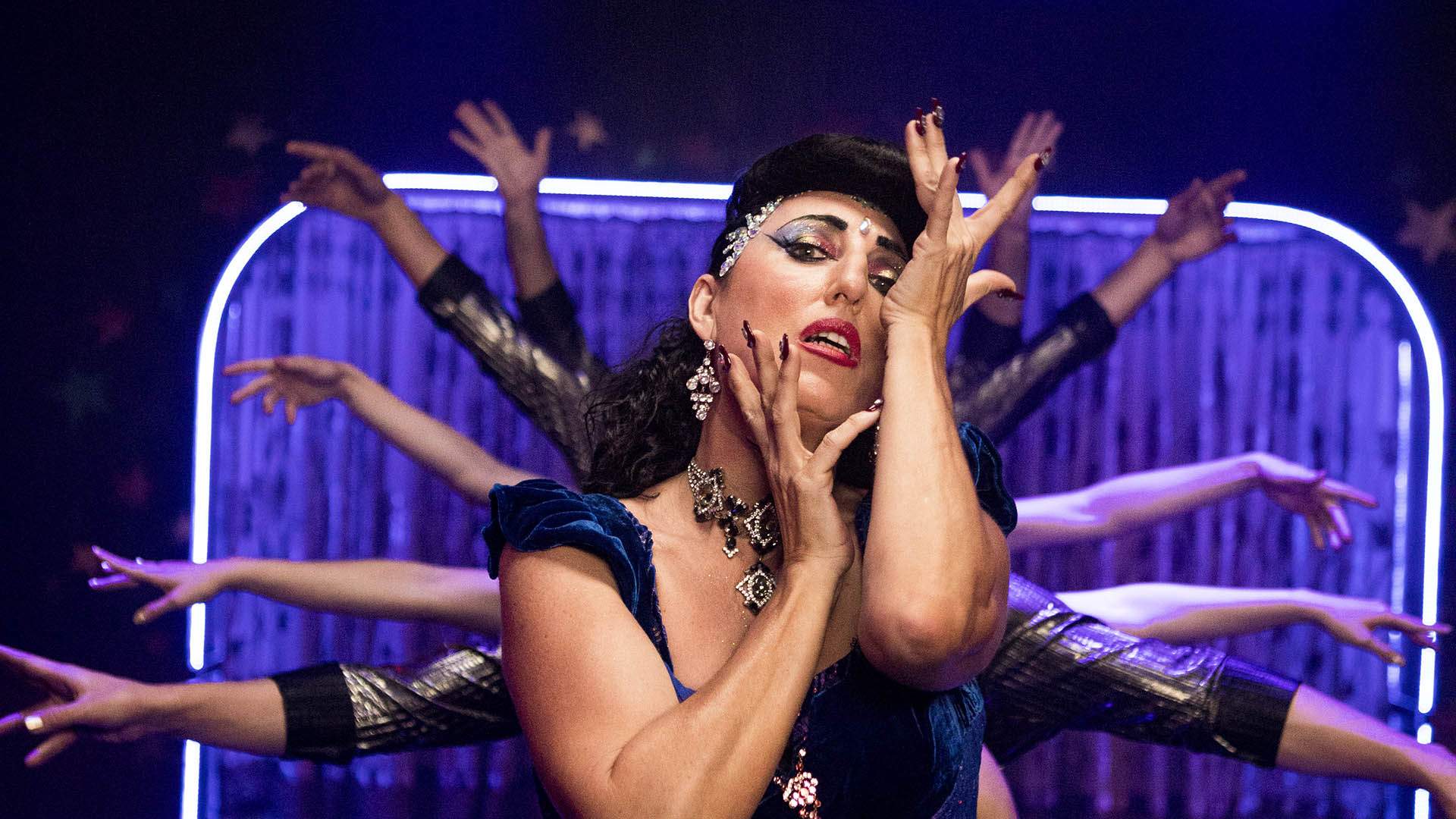 ON THE IMPORTANCE OF NICHOLAS BRITELL'S SCORE
"The score implied so much of the film. We started with the music — so essentially the whole visual language came from the music, I would say. That was really wonderful. I even had score written that I could play on set.
I think what I'm so proud of for this score is just it's so unique — so unique a sound for film, and it's filled with different influences, which is what we were going for.  It's been a really beautiful journey with the music.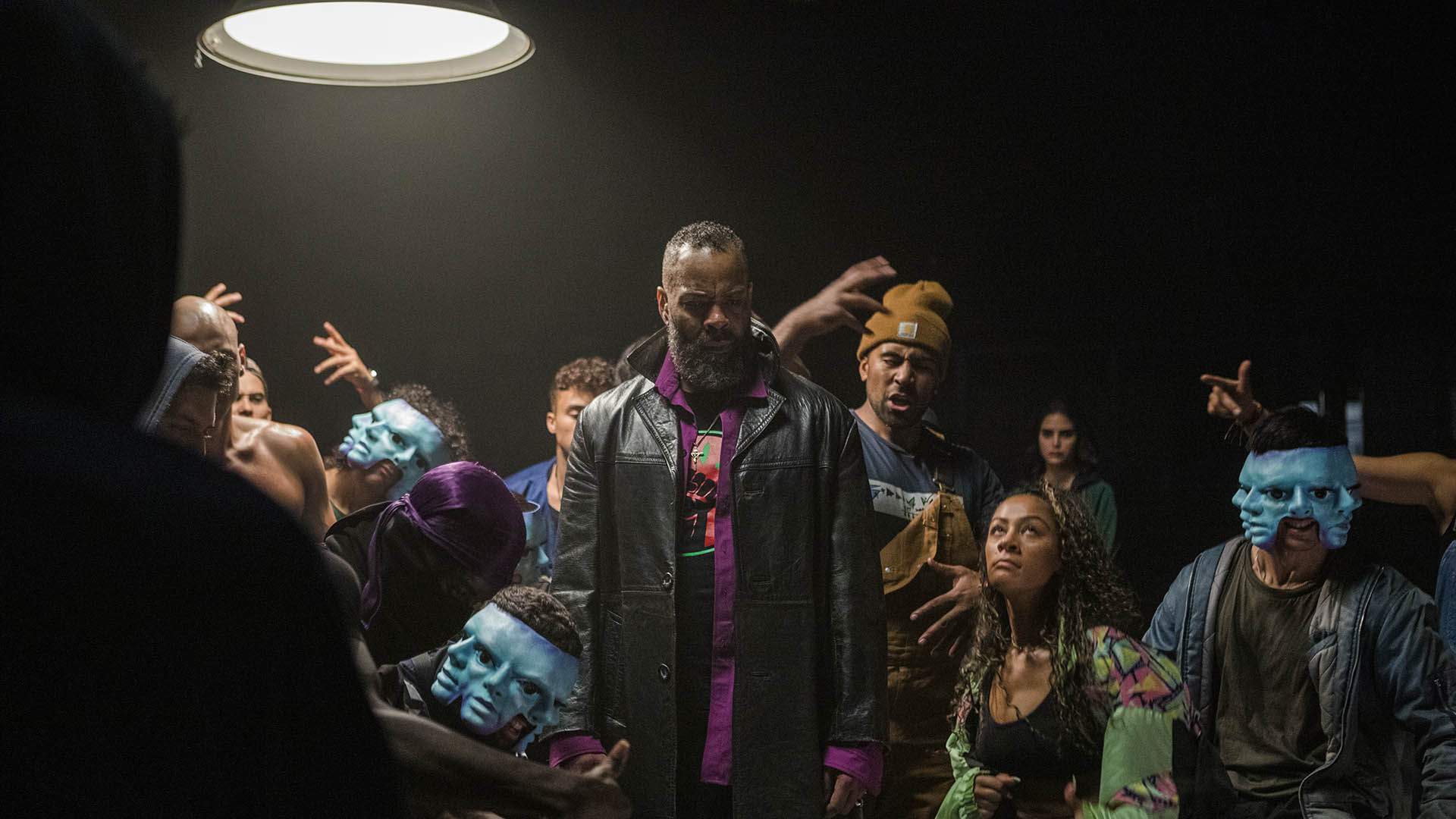 When you hear the last hip hop track, it has West African rhythm influences. When you hear the choir, it's Eastern Europe voices — and then you have the French in the lyrics. And yet you have synths and strings, and so it's really rich in terms of its influences.
That's what makes the score so unique. People wouldn't necessarily know it, but it is that way very specifically unique, I think. And I'm really proud of that for Nick, and for the film, that it doesn't sound like any other score that you've heard."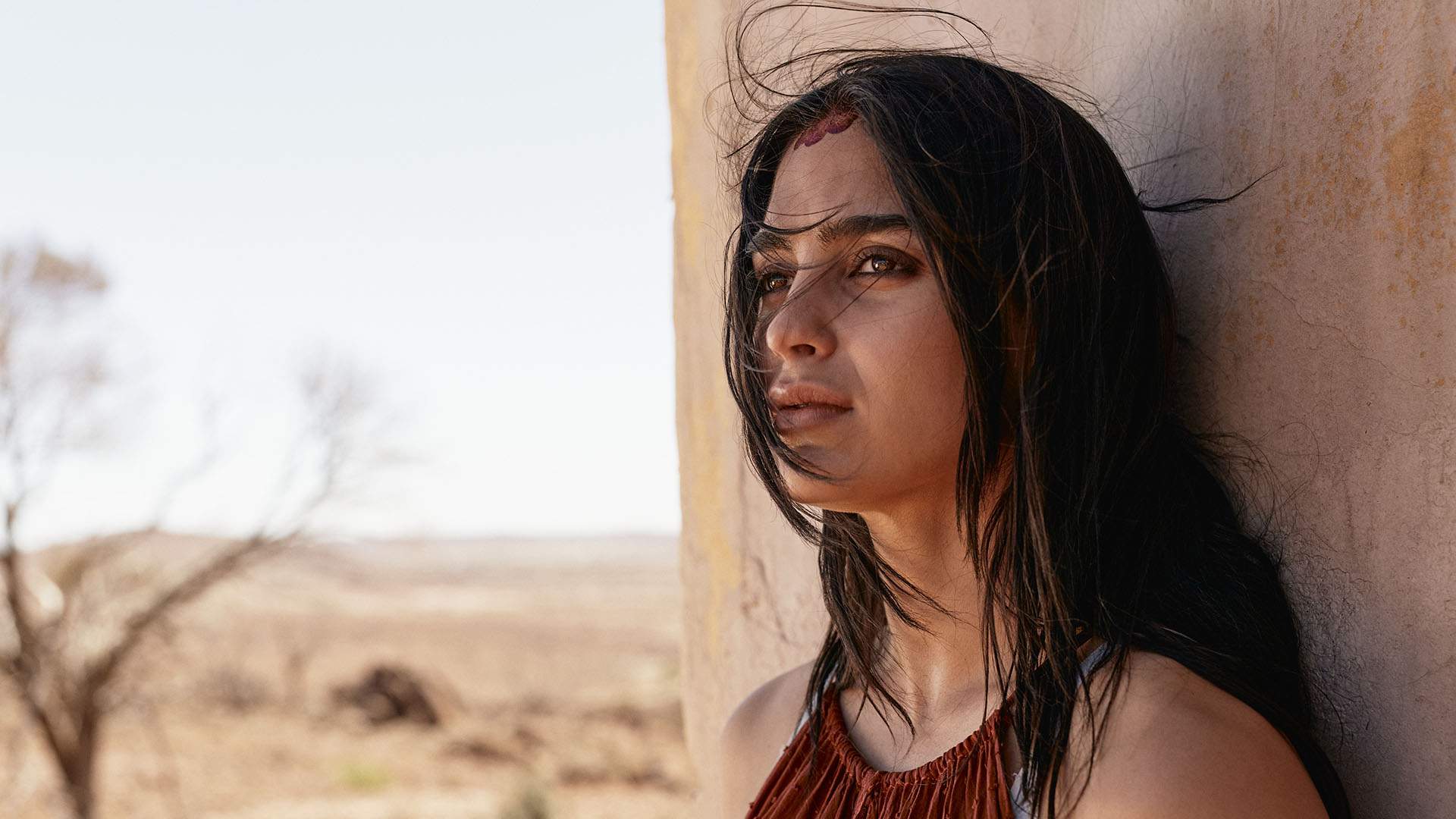 ON MAKING HIS FEATURE DIRECTORIAL DEBUT WITH CARMEN
"[It springs] from years of wanting to, of playing with film and the camera, and having a desire to actually make a film. It didn't come from one single thing.
I think it's my love for photography, for film, for being interested in it — curious to, essentially, explore my own expression in something that has a bit more of an intellectual approach, in a way, and less instinctive like dance.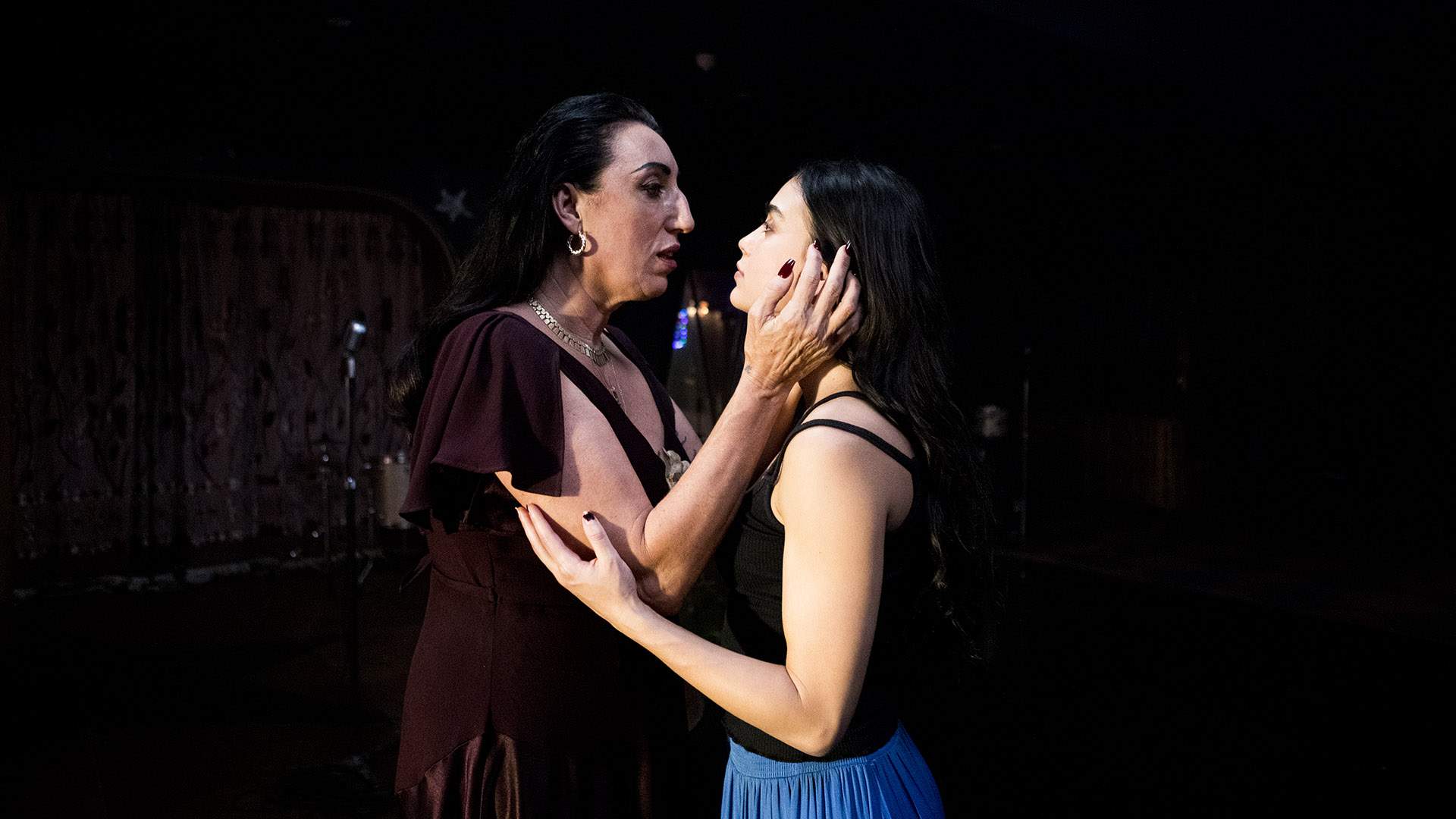 Dance, I can just walk in the studio and just create something out of my dream — but a movie, you're interested in a theme, then you understand why, then you have to dig into it.
I learned a lot through the process — of what to do, what not to do. And particularly the screenwriting stuff for me. I'm excited to to do it again, frankly."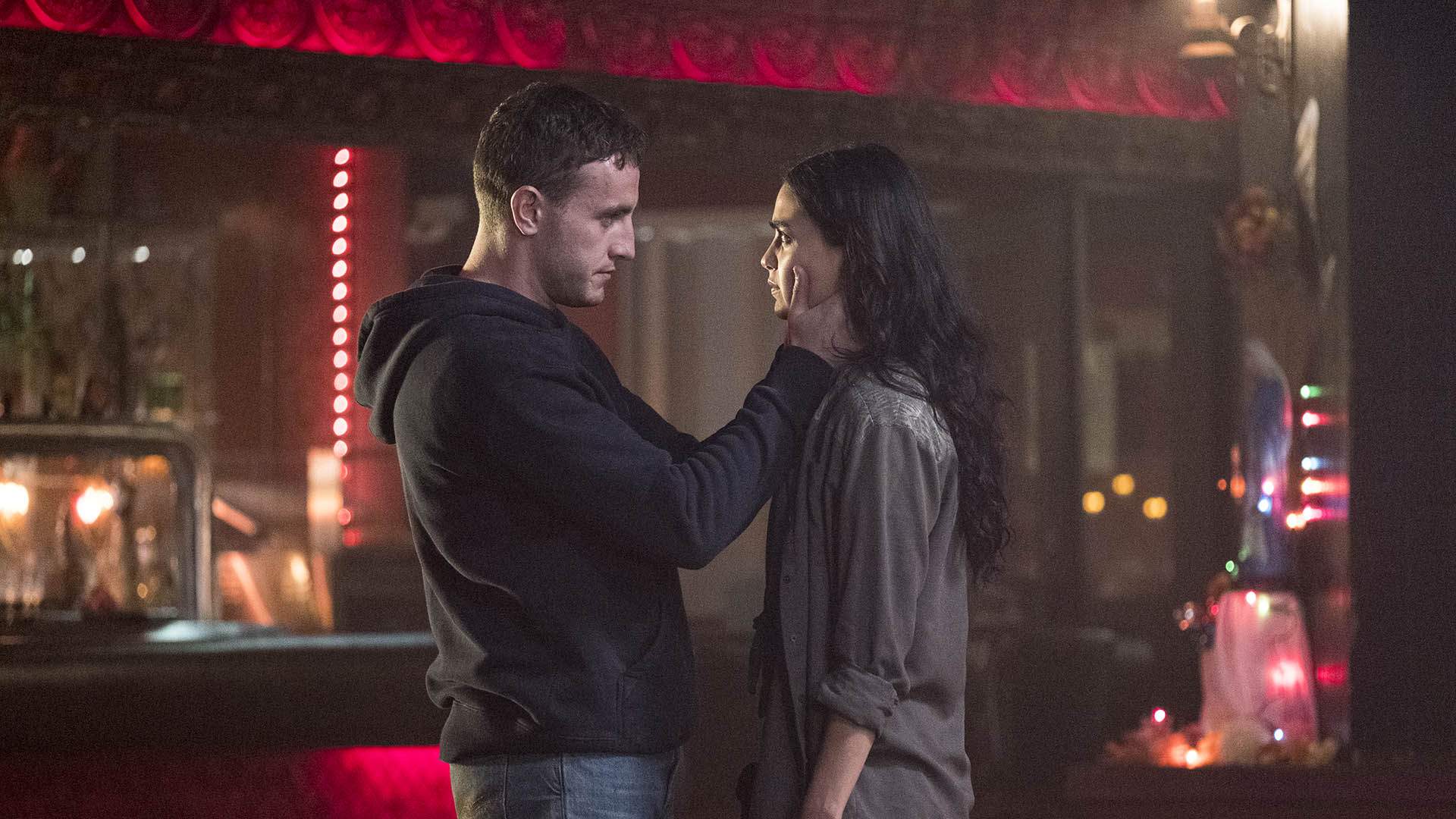 ON LEARNING FROM DANCING, CHOREOGRAPHY, BLACK SWAN AND DUNE FOR HIS FIRST FEATURE — OR NOT
"I think nothing prepares you for really directing a film. I mean, there's little elements, but the magnitude of directing a film is so big that, no, it doesn't prepare you. 
But that's okay. I think there's a lot you can prepare yourself for, and yet there's so much to learn once you do it — and I love that. I love being thrown in the fire and and having to figure out everything on the go. 
I will make hopefully at some point a second film with so much more understanding of how do it."
Carmen opened in Australian cinemas on July 13, and plays the 2023 New Zealand International Film Festival. Read our review.
Images: Lisa Tomasetti / Goalpost Pictures.
Concrete Playground Trips
Book unique getaways and adventures dreamed up by our editors