Bill Hader's 'Barry' Is the One of Most Gripping Shows on TV — and It Just Keeps Getting Better
Even more phenomenal than its first two seasons, the hit HBO show's third batch of episodes is available to stream in full now.
Is there anything that Bill Hader can't do? While watching Barry's third season, that question just won't subside. The deservedly award-winning HBO hitman comedy has been phenomenal since 2018, when it first premiered. When it nabbed Hader an Emmy for his on-screen efforts in 2019, it had already proven one of the best showcases of the ex-Saturday Night Live performer's talents so far, too — yes, even beyond SNL. But season three of Barry three slides into another stratosphere: it's that blisteringly clever, deeply layered, piercingly moving and terrifically acted. It's also that exceptionally well-balanced as a crime comedy and an antihero drama, that scorchingly staged during its tense and thrilling action scenes, and that willing to question everything that the show and its eponymous character are.
Hader has always lit up whichever screen he's graced, big or small — be it during his eight-year SNL stint, including as New York City correspondent Stefon, or in early supporting movie parts in Hot Rod and Adventureland. In 2014's The Skeleton Twins, opposite fellow ex-SNL cast member Kristen Wiig, he'd never been better to that point. But Barry is a tour de force both in front of and behind the lens, and a show expertly steeped in the kind of deep-seated melancholy that Hader can so effortlessly exude even when he's overtly playing for laughs. He doesn't just star, but writes and frequently directs. He co-created the series with Alec Berg (Silicon Valley), and he'll also helm every episode of its in-the-works fourth season. And, every choice he makes with Barry — every choice the show has made, in fact — is astounding.
Freshly wrapped up on Binge in Australia and Neon in New Zealand — and so now available to stream in full — Barry's third season is propulsive. It knows its premise: a contract killer does a job in Los Angeles, catches the acting bug and decides to change his life. It also knows that it has to keep unpacking that concept. And, it's well-aware that there are repercussions for everything we do in life, especially for someone who has spent their days murdering others for money, even if they're extremely relatable and likeable. There has long been an air of The Sopranos to Barry, and of Mad Men as well, both of which seep through season three. It's both a portrait of someone who does despicable things, and a dive behind the gloss of an industry that sells a dream: an ex-soldier turned assassin-for-hire rather than a mob boss, and entertainment instead of advertising.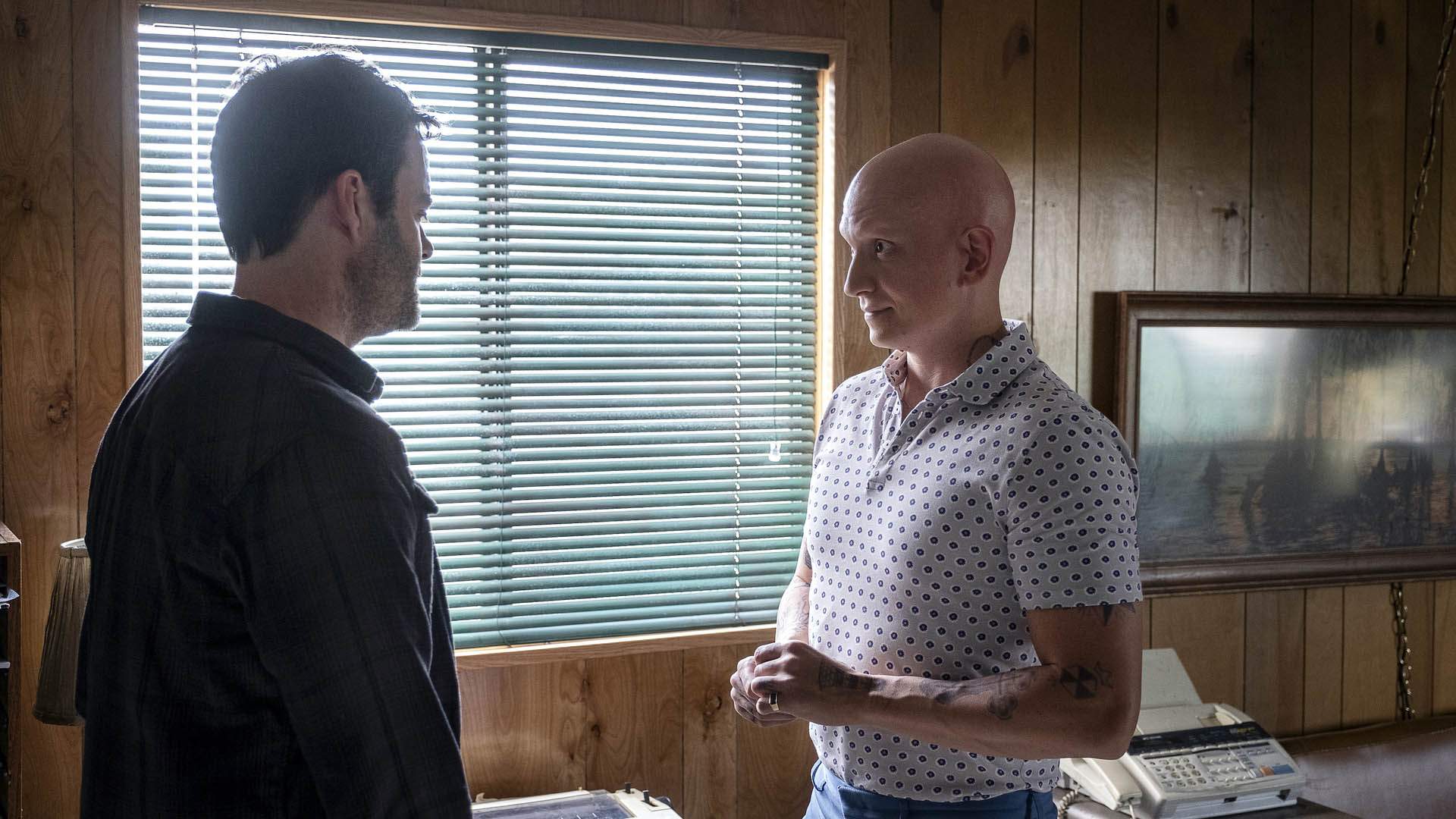 Three seasons in, Barry Berkman (Bill Hader, Noelle) still wants to be an actor — and to also no longer kill people for a living — when this new batch of episodes begins. That's what he's yearned for across the bulk of the show so far; however, segueing from being a hitman to treading the boards or standing in front of the camera has been unsurprisingly complicated. Making matters thornier are the many ways that his past actions, as an assassin and just as Barry himself, have caused inescapable ripples. Season three focuses on history biting back again and again, including the investigation into murdered police detective Janice Moss (Paula Newsome, Spider-Man: No Way Home), the fallout with Barry's beloved acting teacher Gene Cousineau (Henry Winkler, The French Dispatch), his relationship with fellow actor Sally Reed (Sarah Goldberg, The Night House) after she gets her own show — plus the dramas that causes for Sally — and the vengeance sought by his ex-handler Monroe Fuches (Stephen Root, The Tragedy of Macbeth).
Chaos ensues, emotional and physical alike, because Barry has always been determined to weather all the mess, darkness, rough edges and heart-wrenching consequences of its central figure's actions.  That's true of his deeds not only in the past, but in the show's present, and it's one of the series' smartest and most probing elements. Hader and Berg know that viewers like Barry. You're meant to. That's what the first season so deftly established, and the second so cannily built upon. But that doesn't mean ignoring that he's a hitman, or that his time murdering people — and his military career before that — has ramifications, including for those around him. Indeed, season three also spies the reverberations for Gene, Sally and Fuches not just due to Barry, but thanks to their own shortcomings and questionable decisions as they keep mounting.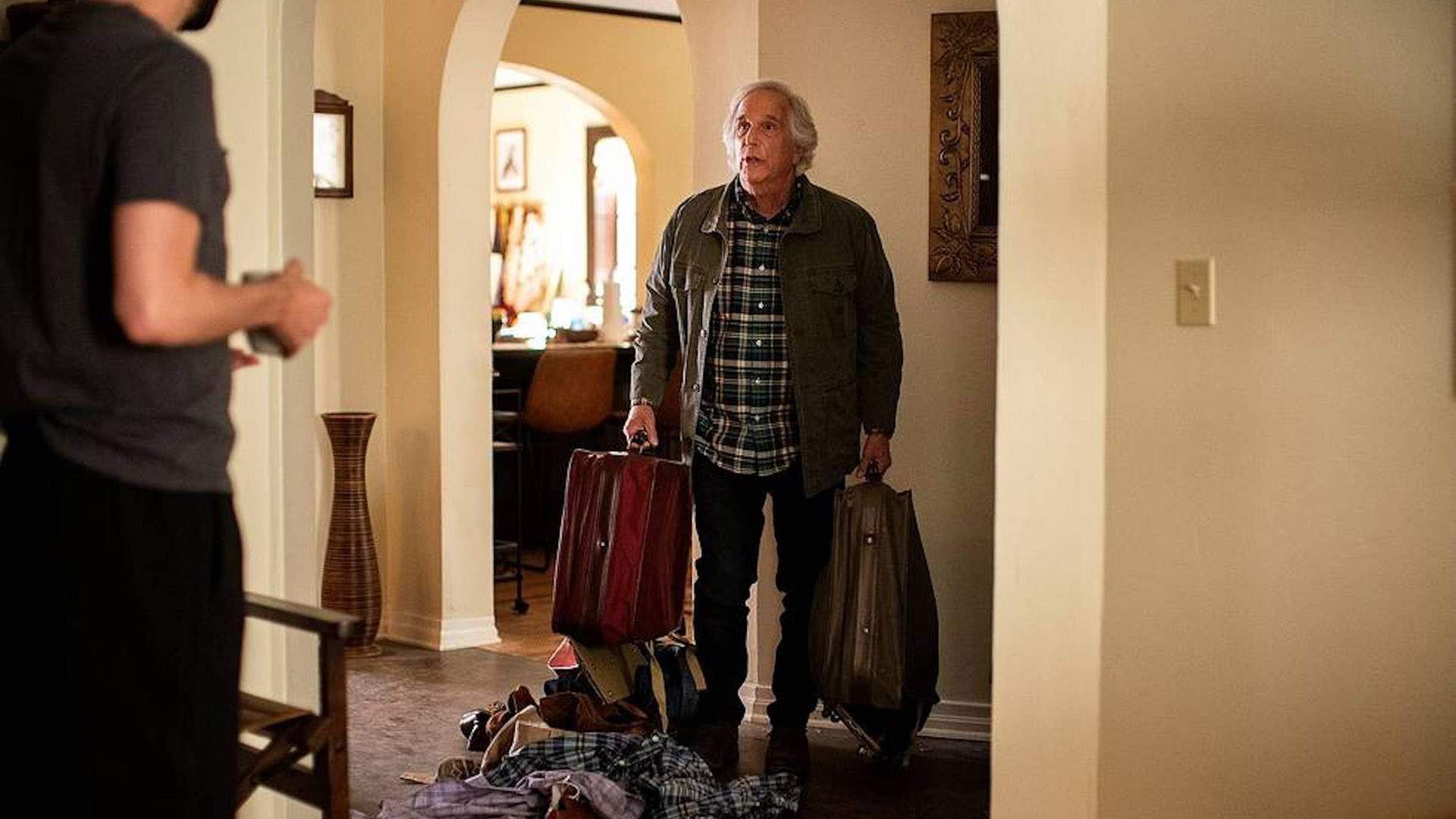 It's no wonder that Barry is one of the most complex comedies currently airing, and that its third season is as intricate, thorny, textured and hilarious as the first two to begin with — and even more so as each new episode gives way to the next. That's no small feat, but it's an even bigger achievement given that it's ridiculously easy to see how cartoonish Barry would be in far lesser hands. (Or, how it might've leaned into a lazy odd-couple setup with Hader as the titular figure and Bill & Ted Face the Music's delightful Anthony Carrigan as Chechen gangster Noho Hank). But Barry keeps digging into what makes its namesake tick, why, and the effects he causes. It sinks in so deeply that this, not chasing an acting dream, is what the relentlessly gripping show is truly about. And, it follows the same course across its entire main quintet. In reality, perfect and flawed aren't binary options for any single person, and this sublime piece of TV art mirrors life devastatingly well.
With visual precision on par with Breaking Bad and Better Call Saul, two of the most stylishly and savvily-shot shows ever made — two series where every single frame tells a tale without saying a word, and no aesthetic choice makes the expected move — Barry's third season is also spectacular to look at. It ends with an image that as simple as it is truly haunting, after a climactic finale episode that also features an intense showdown set against a purposefully stark backdrop, plus an action scene handled with more finesse and flair than most big-screen releases. As a dramatic motorcycle chase and vivid raid earlier in the season also illustrate, Barry is as devoted to staging dynamite action scenes as it is at plunging deep into its characters. And, as every intelligently penned and outstandingly performed episode just keeps proving, too, this masterful show is downright stellar at that.
Barry's third season also remains immensely funny, and also savagely unsettling. Yes, it and Hader can do it all.
The third season of Barry — and the first and second seasons as well — is streaming in full via Binge in Australia and Neon in New Zealand.
Images: Merrick Morton/ HBO.
Concrete Playground Trips
Book unique getaways and adventures dreamed up by our editors