DESIGN & STYLE
The Best Places to Buy Plants in Brisbane
Fill your home and garden with gorgeous green babies.
Whether you come home to a lush oasis of greenery or have killed so many plants the High Plant Council would jail you for life without parole, gardeners run the gamut of experience. And just like caring for plants, buying them is a skill in itself. As you master the art of keeping hardier plants alive (hello, devil's ivy), you may feel the challenging trumpet of an orchid or banana plant and sweep the city in a hunt for green babies to add to your growing family.
Eschew Bunnings with a firm hand and head on down to these local boutique nurseries and markets for solid advice, rare finds and an abundance of crazy plant-lovin' folk.

Plants, classes and a cafe. That's the garden shop trifecta, and it's exactly what The Soul Pantry offers. A visit to the Stafford spot will help you deck your halls with plenty of greenery, make sure you really know what you're doing, and keep your hunger and thirst at bay. As well as a range of indoor beauties — plus pots to put them in — you'll also find flowers of both the fresh and dried variety (for those who love nature, but know that keeping something alive is beyond their capabilities). Workshop-wise, you can learn about everything from kokedamas and terrariums to living with plants in peace and harmony.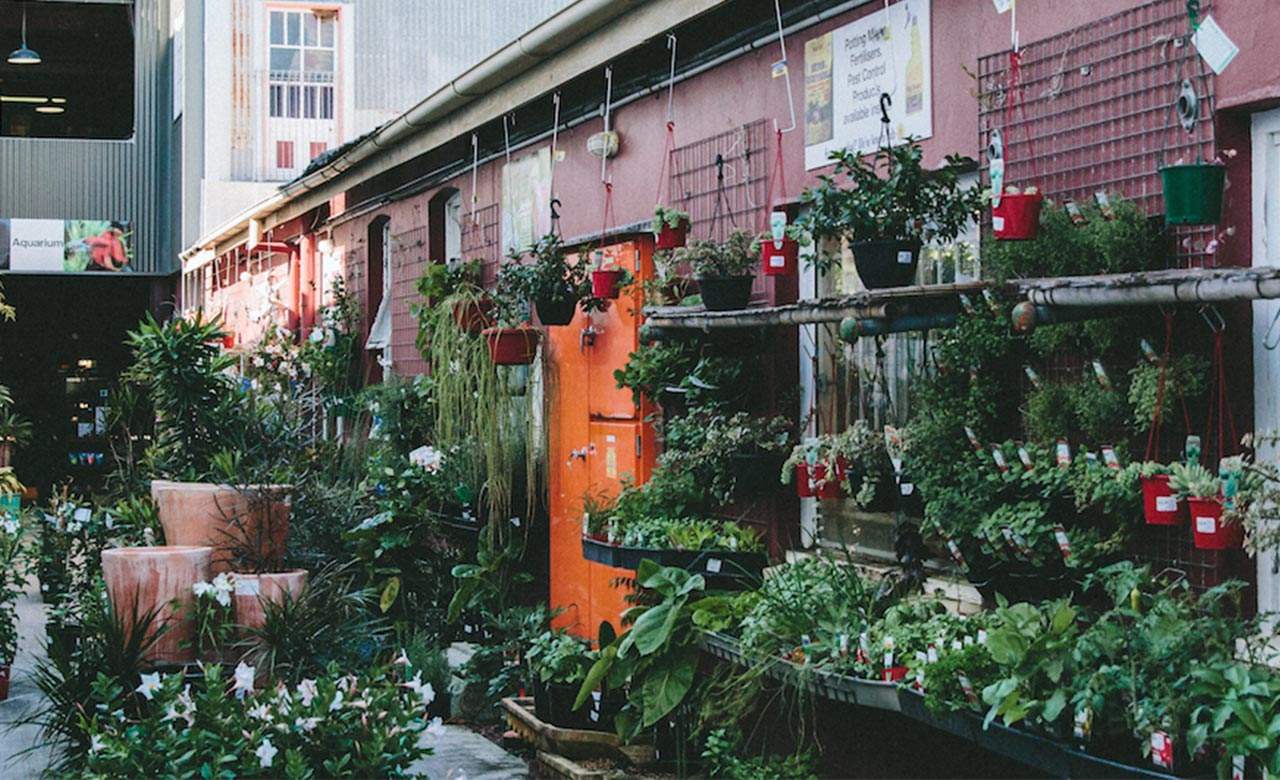 Nestled among a row of warehouses in West End, Mappins is the kind of place you might simply walk right past you didn't know it was there. The low-key nursery specialises in imposing cacti and lush indoor plants as well as all your potential aquarium needs. Inside you'll find fluffy maidenhair ferns, long and lush devil's ivy, rigid philodendrons and monstera, as well as all the other darlings of the indoor plant world. The staff are passionate, knowledgeable and will make sure you leave knowing just how to keep your new green babies thrivin'. Plus it's just over the way from the Davies Park Markets, and the perfect chaser to a Saturday morning spent eating lángos and petting other people's dogs.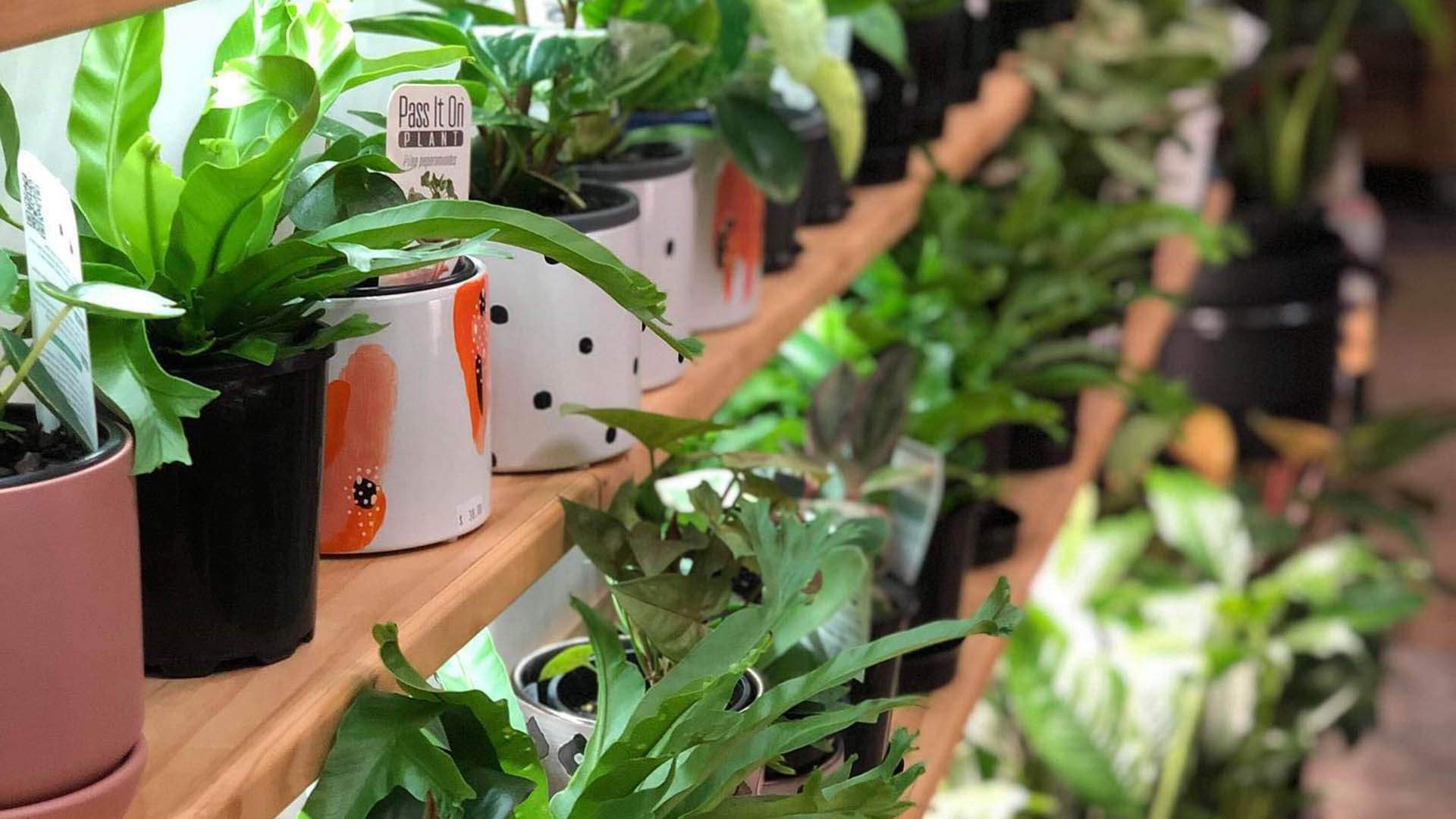 This Nundah plant store comes with a serious pedigree — this isn't owner Rhiannon Campbell's first time in the garden. She's also behind the popular subscription service Botanic Box, which sends a different plant to your house each and every month. That kind of deal isn't for everyone, though. If you're more of a browse-and-buy type, prefer to choose things yourself or just don't like surprises all that much, then The Plant Lounge is the answer. It's dedicated to indoor plants and accessories, so it's perfect for folks who only have a windowsill to fill. Campbell also sources all of her bits of greenery from local nurseries, and her store has a particular focus on plants that can stand Brisbane's always-warm weather.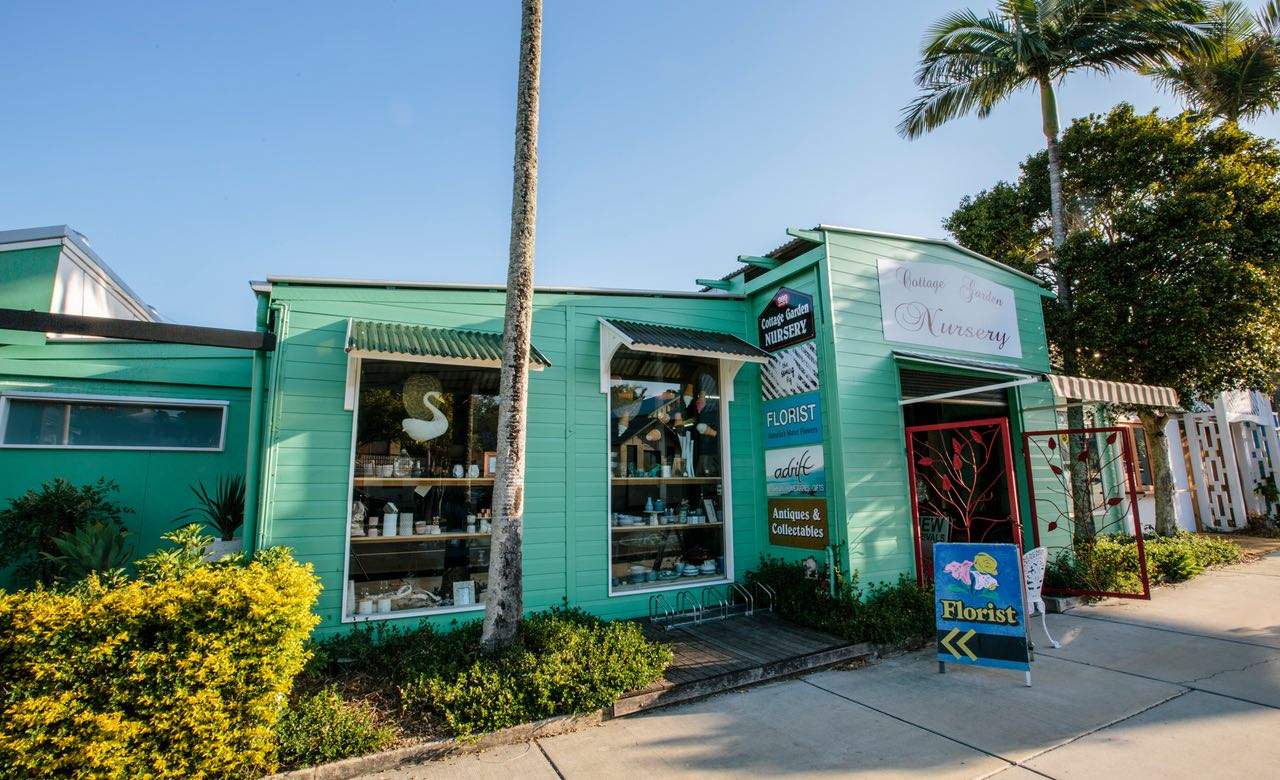 Snuggled away in a quiet corner of East Brisbane is Cottage Garden Nursery, a lush and calm oasis that'll eat away your entire afternoon (in a good way, not in a temporal-necrotising-fasciitis kind of way). The nursery is crammed full of healthy natives, multi-packs of herbs and veggies and decently priced pots. They're usually fully stocked with a range of weird and wonderful cacti and succulents as well. But the best part is inside: a rambling antiques shops that gives way to a sweet in-house cafe, The Smug Fig. After spending an afternoon in this cool green den, you're almost certain to leave with a pot plant under each arm and a tummy full of cake.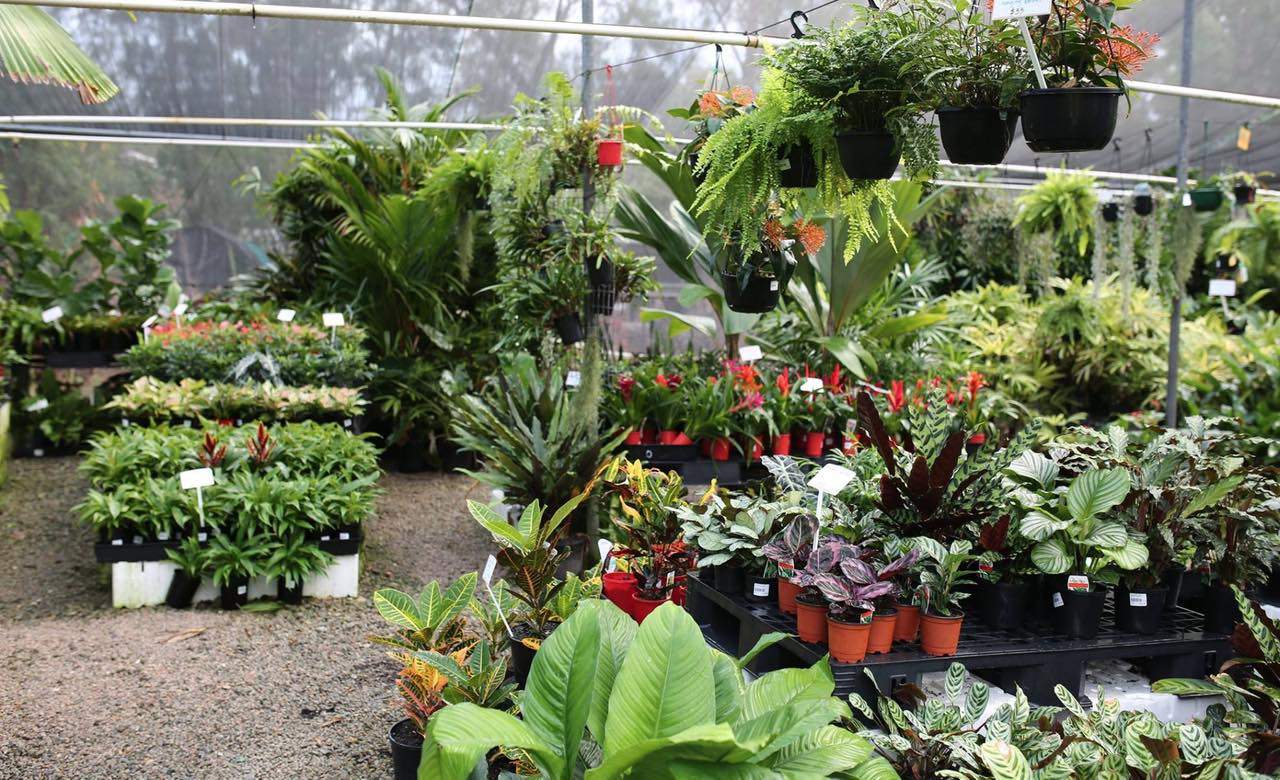 Oxley Nursery is more like the nurseries your parents dragged you to as a child — a huge, rambling, humid place that sells everything you could ever want. As well as a wide range of cacti, succulents, palms, and endless fiddle leaf figs, you'll also find carnivorous plants, blooming aloes, man-sized lobster claws (Heliconias), Teddy Bear magnolias, Casuarina glauca (a Cousin It-like plant), pencil pines and voodoo lilies — basically, if you can imagine it, they've probably got it in stock. The family-run business also dabbles in landscape and garden design, so when you visit you'll always find advice and garden gravel aplenty.

Plants aren't the only attraction at All the Green Things, although the West End store does stock a sizeable range of gorgeous green babies. While you're wandering around the Vulture Street spot, perusing the shelves and looking at everything from hardy favourites to rare varieties, you may also spy the shop's resident dog, Ruby. In fact, if you're as fond of four-legged friends as you are plants, you'll be able to stock up on pet-friendly greenery. Animal-shaped and -adorned planters and pots are also a highlight, which'll help you combine your love of both — or make you feel better if the leafy new addition to your home is the closest you're going to get to expanding to your household at the moment.

Fancy something green, alive and edible? Then you'll want to make a visit to City Farm Nursery. Given that it's part of Northey Street City Farm, aka Windsor's permaculture haven, the focus on plants that produce vegetables, fruit, herbs and bush tucker shouldn't come as a surprise. Consider it a two-for-one type of scenario: pick up some greenery to brighten up your balcony, and score yourself a treasure trove of ingredients that you can use in the kitchen at the same time. From cucumber, cherry tomato and beetroot seedlings right through to fruit trees, you'll find plenty here that'll make you hungry. You will also find other plants, particularly succulents; however if you've always wanted to use your green thumb to be a little more self-sufficient, this is your spot.

One of Brisbane's long-term greenery go-tos, Brookfield Gardens may sport a brand new name — it was previously known as Brookfield Garden Centre — but it's still the same beloved spot that's been around for more than a decade. It's also well worth making the trip out to the western suburbs to visit. Outside in the nursery, a host of outdoor plants await. Back inside in the greenhouse, it's time to feast your eyes on indoor plants. If that's not enough, you can also mosey around areas specifically dedicated to pots, homewares, and edible flowers and herbs. And, while you're out there, you can also grab a plant-focused breakfast or lunch from the onsite bistro, Wild Canary.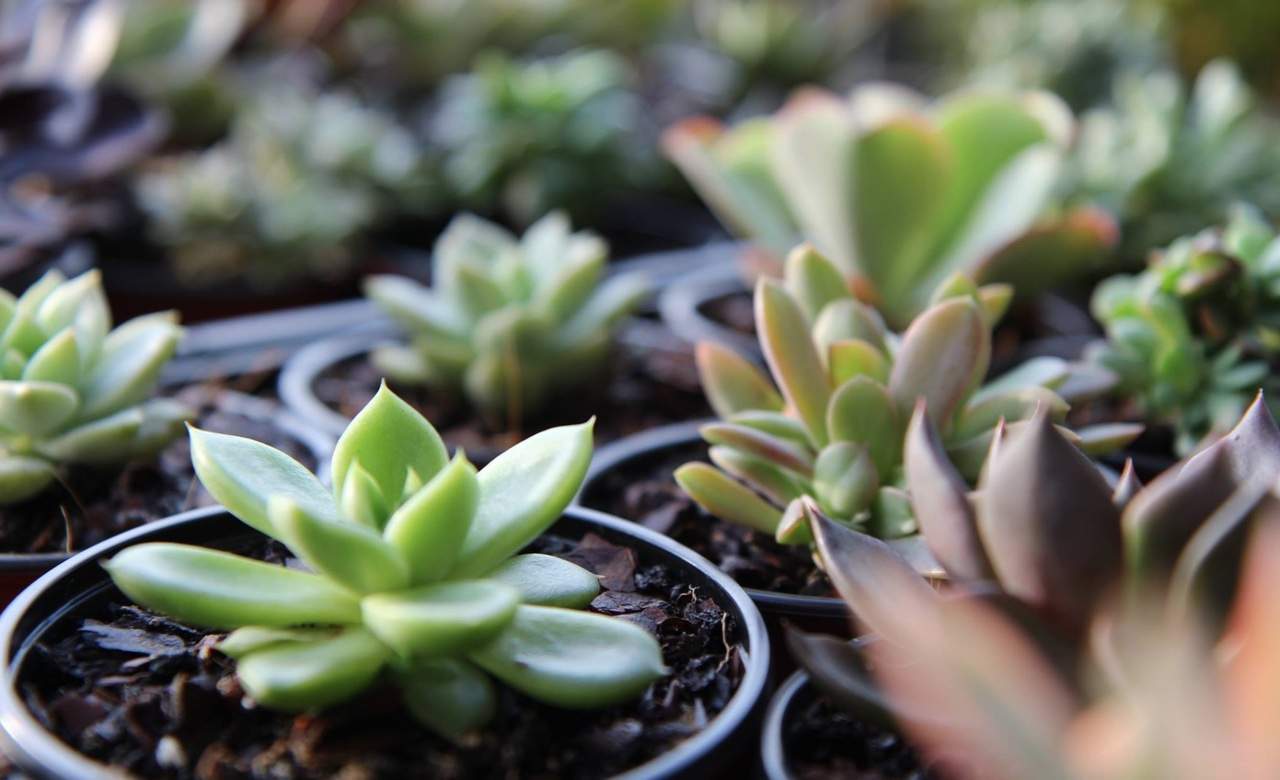 The weekend markets at Rocklea are for serious plant buyers. We recommend you squad up with your green thumb friends, make a dedicated trip to the Saturday Fresh Markets between 6am–12pm and back that car straight up to the loading zone. The plants on sale are cheap as chips, often half the price of your average nursery (though it's not the place to hunt for weird or exotic species, as sellers will offer everything else in bulk). However, it's the perfect spot to pick up big indoor and outdoor plants, pots of colour, natives and smaller succulents and cacti. Remember to take cash (as well as coins for entry and parking, $4 per car and $1 per person) and be strategic: do a sweep of the plant sellers before settling on purchases and going back, otherwise you might be disappointed to find a better deal elsewhere.

Top image: Cottage Garden Nursery.
Published on July 22, 2020 by Imogen Baker