Ben & Jerry's New Vegan Ice Cream Supports Climate Change Action — and It's Giving Away Free Pints
The ice cream chain will hand out free pints of its new 'This Is Our Whirled' flavour at all scoop stores Australia-wide — but only for four hours on Friday, October 14.
Ice cream fiends don't need any extra excuse to tuck into their favourite frosty treat, especially when the weather is warming up — but if you can lick your way through a scoop or two and help a great cause, your dessert just might taste extra sweet. That's what's on the menu at Ben & Jerry's, which has launched a new flavour in solidarity with Torres Strait Islanders battling the climate crisis. And, for one day only, it's giving out free ice creams for supporting climate change action, too.
The brand isn't shy about making products that make a statement. When it wanted to call for action on the same topic in 2018, it stuck to its strengths, releasing a new ice cream flavour to draw attention to the subject. When it wanted to specifically target the Australian Government's support for fossil fuels in 2020, it did the same as well. And, back in 2021, it released a choc-chip cookie dough beer to support renewable energy.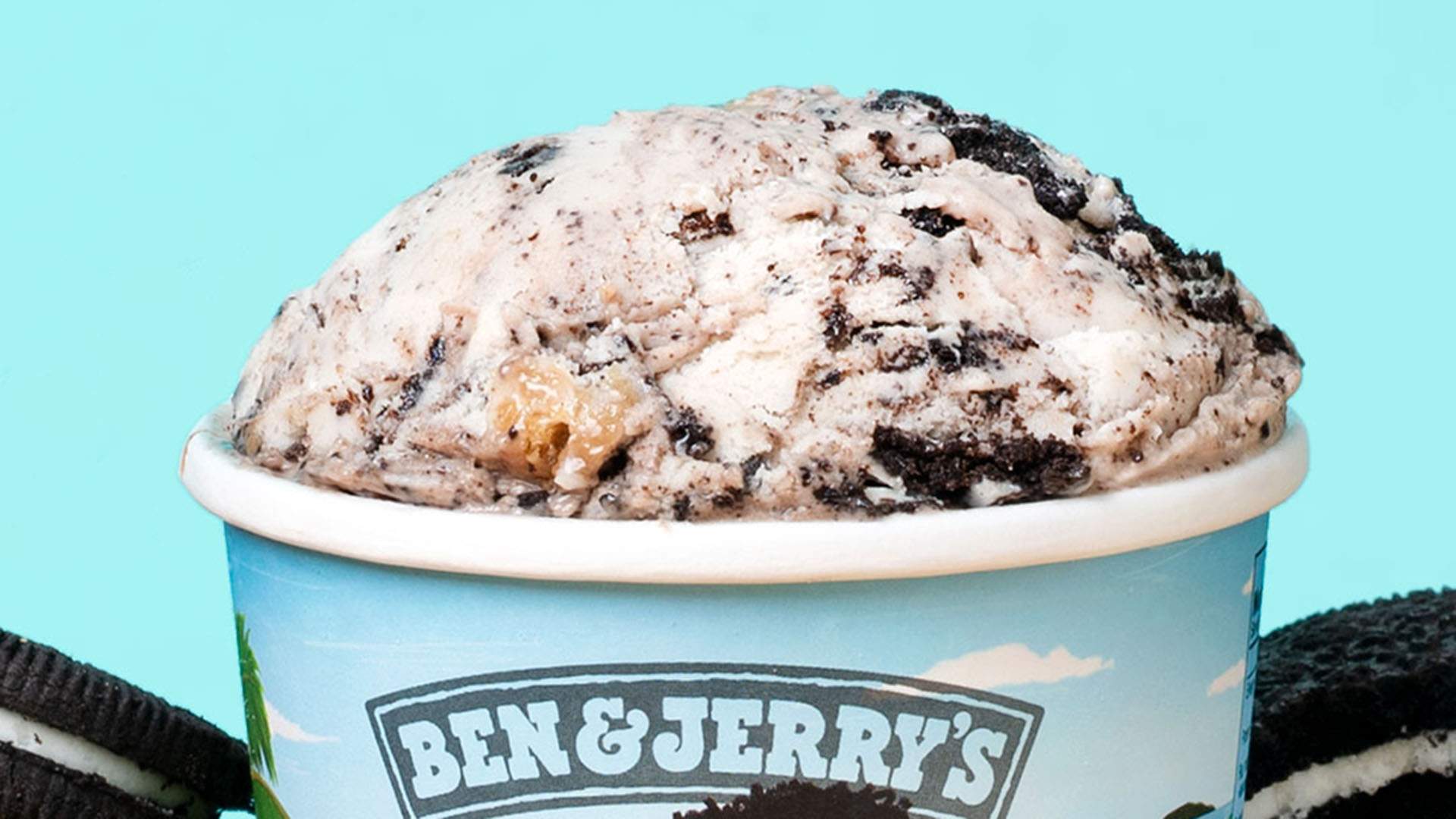 So, new limited-edition non-dairy flavour 'This Is Our Whirled' joins a lengthy history, but also hit shelves in collaboration with Our Islands Our Home. That campaign is spearheaded by the Traditional Owners of the Torres Strait, and is urging the Australian Federal Government to take stronger action on climate change. In September this year, as part of the push, eight Torres Strait Islanders won a ruling from the United Nations Human Rights Committee — which stated that the Australian Government had violated Torres Strait Islanders' human rights by failing to act on global warming.
The ice cream itself is a vegan dessert made with sunflower butter — and we hope you like chocolate, because it's filled with chocolate chip cookies, chocolate sandwich cookies and chocolate cookie swirls. You'll find the tubs at Woolworths, Metcash and Ben & Jerry's scoop stores Australia-wide, including for free at the latter from 5–9pm on Friday, October 14.
To nab a pint of 'This Is Our Whirled' ice cream without paying a cent, you will need to sign Ben & Jerry's petition calling on stronger climate action and climate justice for Torres Strait Islanders. You can do so online via the Ben & Jerry's website, then you'll need to take a screenshot to prove it — and show that at your nearest scoop shop to score your free tub.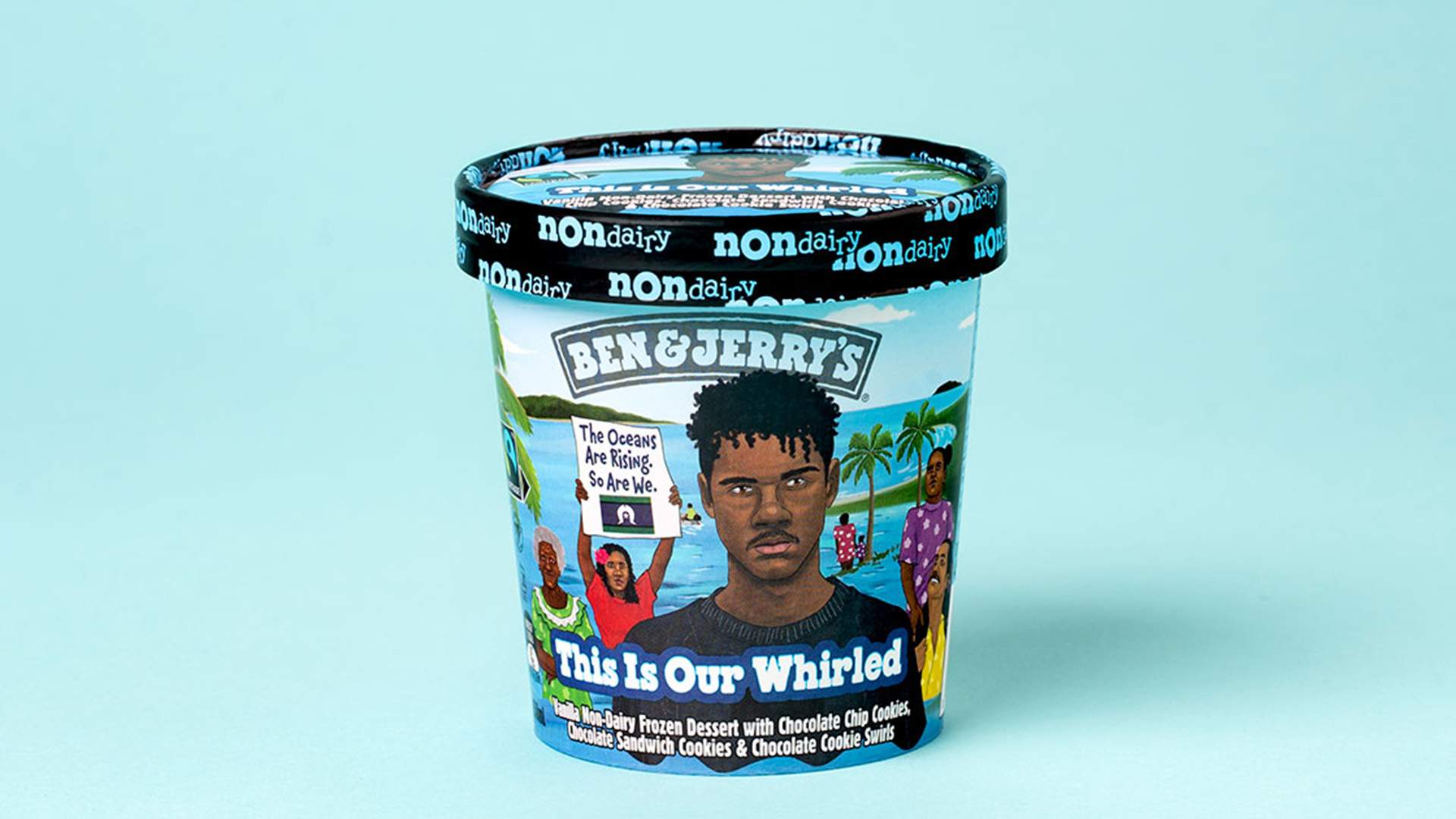 There's a limit of one per customer, and the giveaway will only run while stocks last during the four-hour window. Still, anyone who nabs a freebie will be gain a pint with artwork from Torres Strait Islander and art activist Dylan Mooney, which is designed to celebrate Torres Strait Islanders' resilience.
If you're buying a pint some other time instead, a portion of profits from every sale of the flavour are going to Our Islands Our Home to support its ongoing climate justice efforts.
Ben & Jerry's has scoop stores at Newtown, Bondi Beach, Manly and Hoyts Broadway in Sydney; Flinders Lane, St Kilda, at Hoyts at Melbourne Central, Docklands, Highpoint and Chadstone in Melbourne; and South Bank and Hoyts Sunnybank in Brisbane.
Ben & Jerry's 'This Is Our Whirled' ice cream is available at Woolworths, Metcash and Ben & Jerry's scoop stores Australia-wide. The chain is giving away free tubs at its scoop stores from 5–9pm on Friday, October 14. For more information, head to the Ben & Jerry's website.
Concrete Playground Trips
Book unique getaways and adventures dreamed up by our editors