Brisbane Powerhouse's Neon-Lit Night Feast Is Extending Its Hours for Its Final Two March Weekends
Forget the name — this excuse to eat, drink and check out art installations by the river is adding some more daylight to its debut run.
When word arrived that Brisbane Powerhouse was starting a twice-yearly neon-lit night market that'll pop up for a month at a time with food, booze and art installations, the River City rejoiced. And, as Night Feast kept announcing and adding to its debut lineup, excitement grew. That's all got nothing on the response to the event now that it's finally here, though, with its debut outing kicking off back on Wednesday, March 1 and running until Sunday, March 26.
The fact that this event takes place via evening is all there in its name — but it's proven so popular that organisers are adding a bit more daylight to its season. For its final two March weekends, so on Saturday, March 18–Sunday, March 19 and Saturday, March 25–Sunday, March 26, Night Feast will now kick off at 2pm instead of 4.30pm. Closing time remains 9.30pm.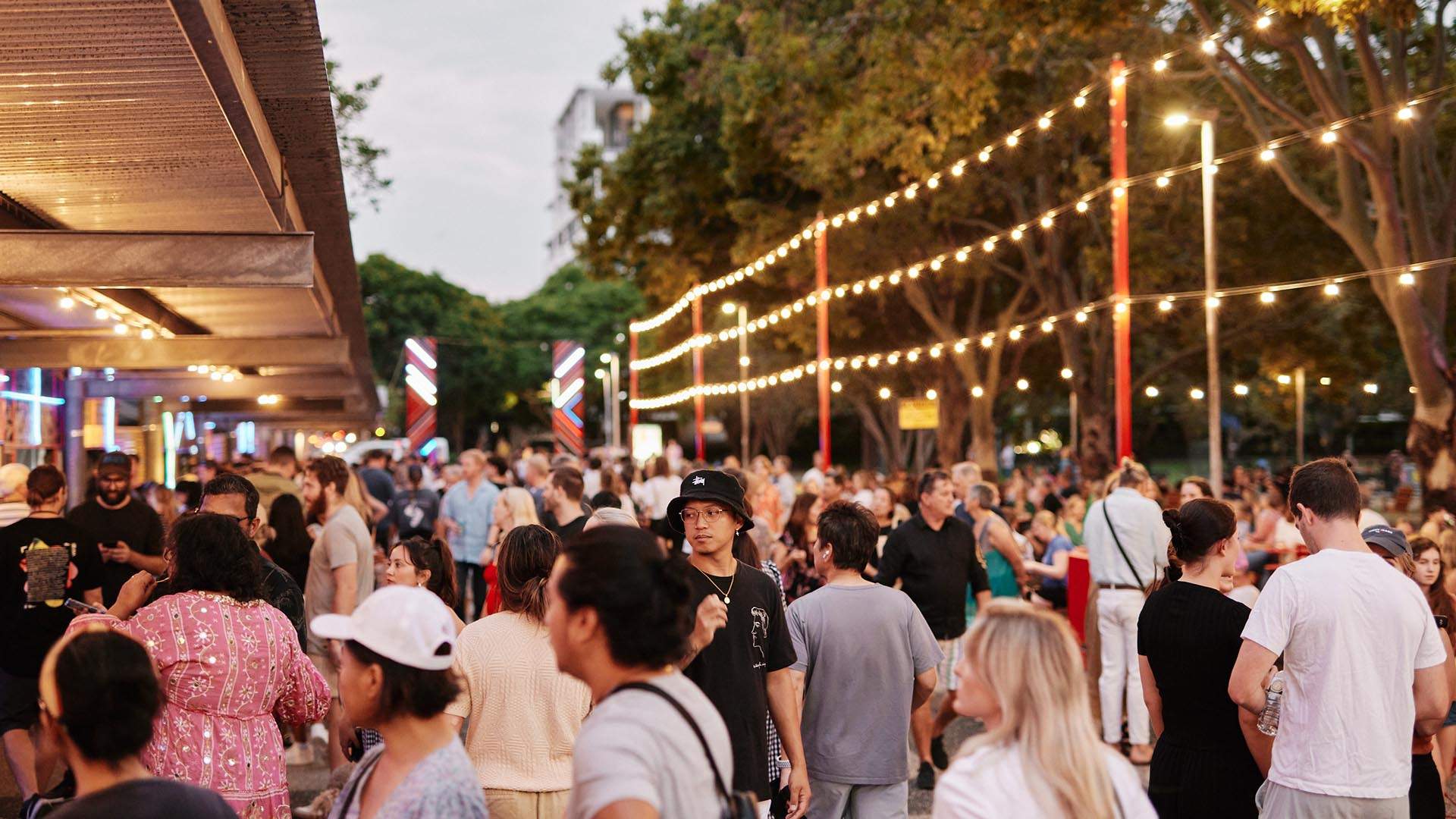 Thousands of folks have been visiting the Powerhouse forecourt each evening, which is hardly surprising; given how much Brisbane loves the Night Noodle Markets when they hit each year, the River City was always going to adore Night Feast. Arriving early in the day won't just take care of your lunch plans, but might help you avoid heaving crowds.
The event's culinary bill includes Longrain's Martin Boetz, e'cco Bistro's Philip Johnson, Lyndon Tyers at Donna Chang and Tuan Nguyen at Ngon, plus Lek Senee from Lek's Thai and Patricio Sarno from Mary Mae's Kitchen & Bar — and City Winery's vino thanks to winemaker Dave Cush.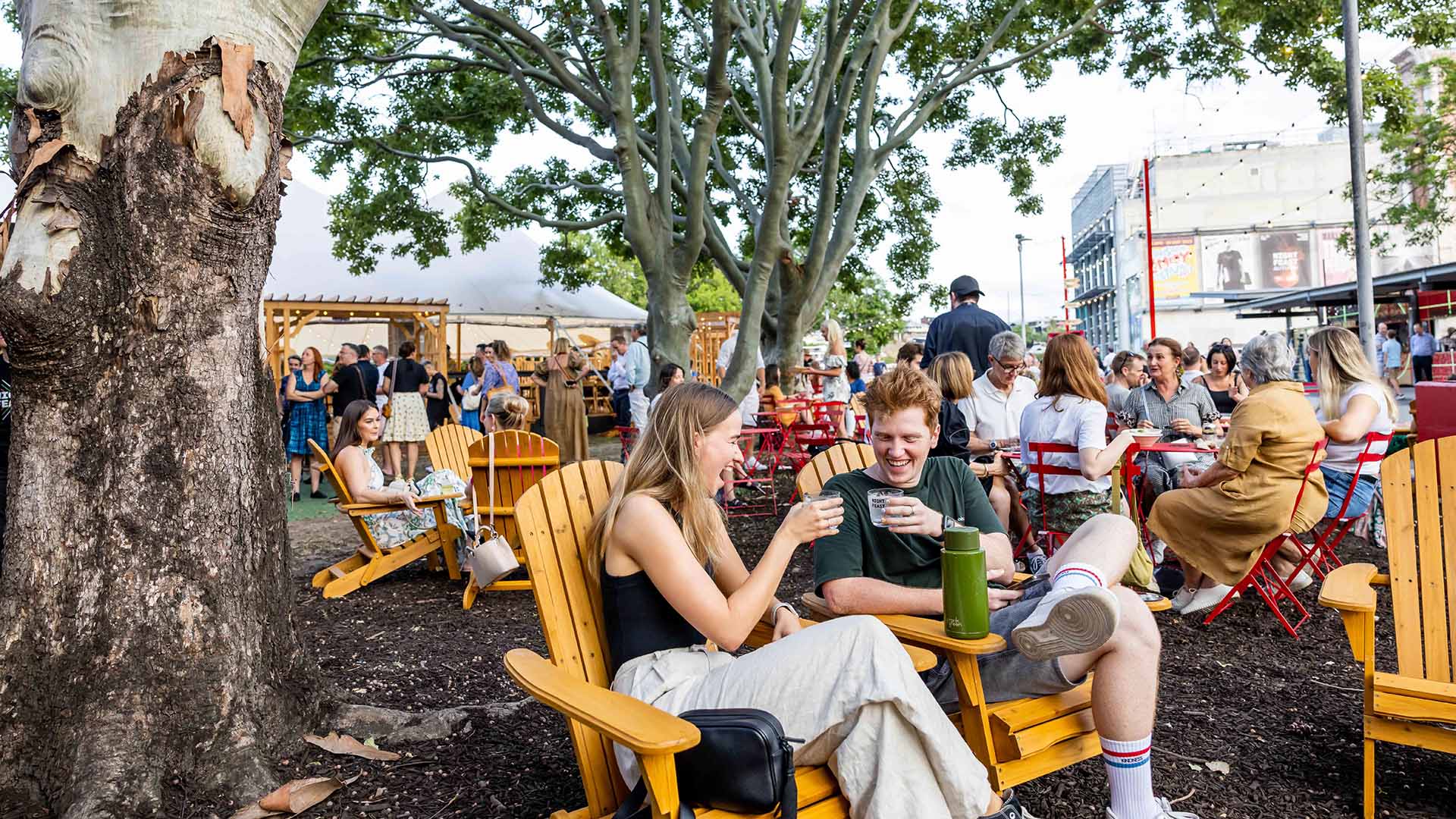 And, dishes from Taro's Ramen and Ham on Rye are also on the menu, as well as from Saison Salumi and Wine & Dine Em. Chef Anchalee Kasurin is whipping up poffertjes pancakes as part of an international array, too, which surveys Thai, Vietnamese, Japanese, Middle Eastern, Italian, Greek, modern Australian cuisine and more at 20-plus gourmet food stalls.
Communal feasting is one of Night Feast's big focuses also, and having the restaurants taking part in Night Feast to dish up the absolute top thing on their menus is another. That means tucking into their signature dishes, but by the river in New Farm.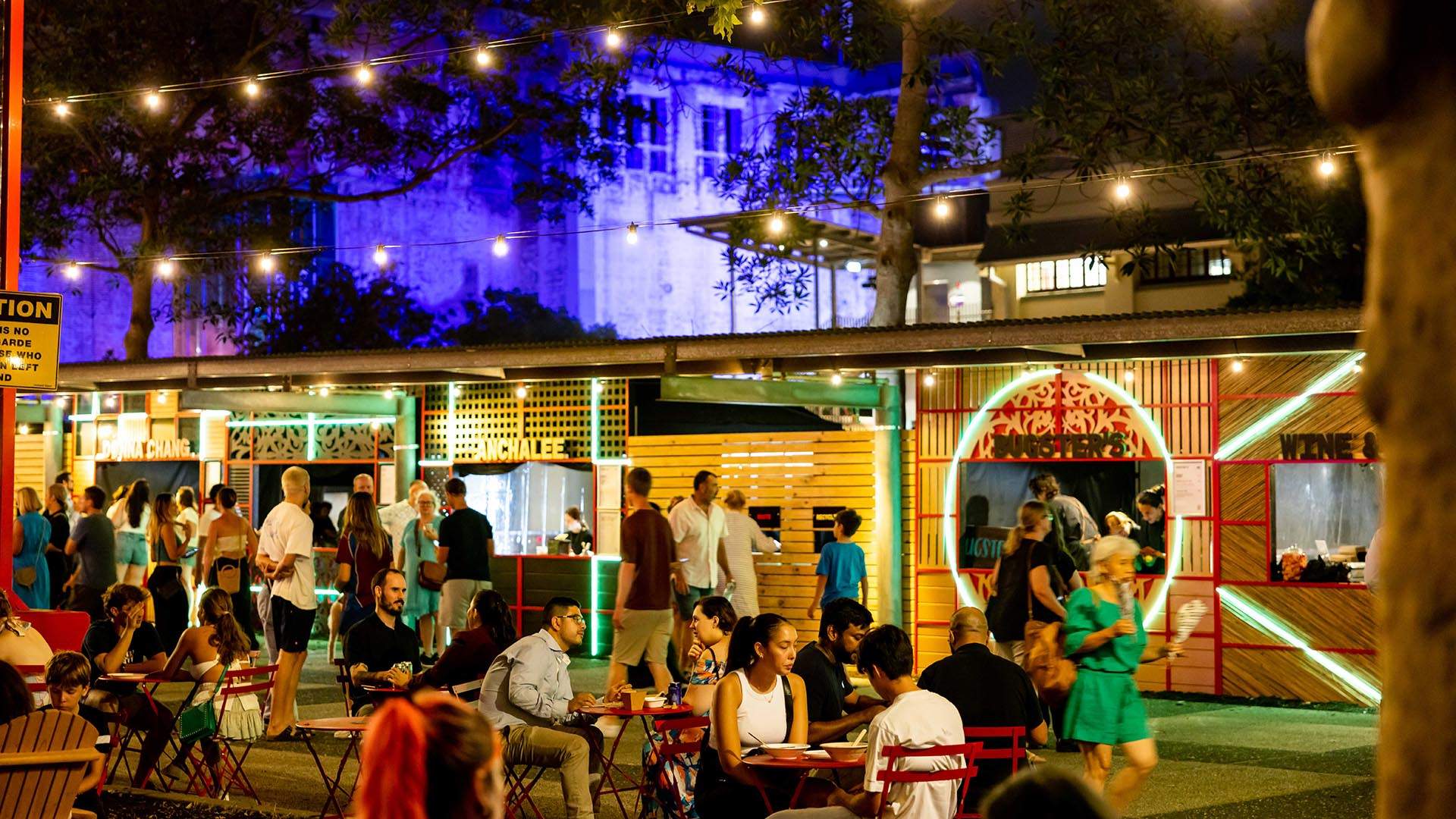 Night Feast also features an open fire pit for roasting and a dedicated dessert bar, plus cocktails and a top-notch wine list to wash it all down with. And, the food side of the program is just one of the highlights. The arts and music program is just as impressive, giant illuminated humanoids via Amanda Parer's Fantastic Planet and laser beams that look like intergalactic events included.
After its March season, the market will take place again from Wednesday, October 4–Sunday, October 29, 2023, then return each March and October moving forward.
Night Feast runs until Sunday, March 26 — operating 4.30–9.30pm Wednesday–Friday and 2–9.30pm Saturday–Sunday. For more information, head to the event's website.
Night Feast will then return again from Wednesday, October 4–Sunday, October 29 — plus twice a year after that.
Images: Markus Ravik / Lachlan Douglas.
Concrete Playground Trips
Book unique getaways and adventures dreamed up by our editors