FOOD & DRINK
Seven Creative Ways to Dine Like a Rockstar at Home
From setting up an in-house cinema to popping pink champagne, here are fun ways to be a little more baller at the dinner table.
in partnership with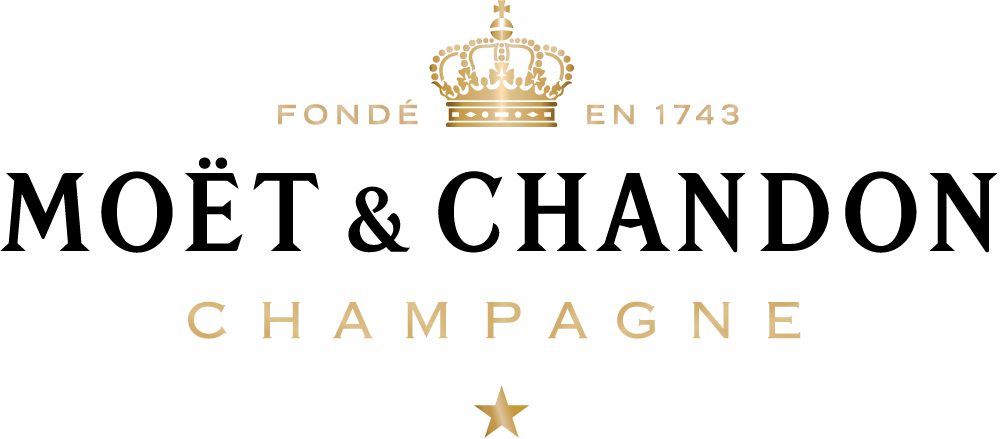 We all like to feel like a rockstar every once in a while. It's why we suit up to head to the theatre, to that new restaurant, or for a night out with your favourites. But true rockstars also live the lifestyle at home, not just in the VIP room of a nightclub.
With help from our partner Moët & Chandon, we've come up with seven creative ways to lift your hosting game at your next dinner party or take your chilled out night on the couch to absolute baller status. Just think of us as your personal assistant, which is very Mick Jagger of you.

ORDER IN, BUT MAKE IT GOURMET
A low-key night at home bingeing the latest season of Peaky Blinders or Chilling Adventures of Sabrina (no judgement here) doesn't have to mean a microwaved dinner and a $7 bottle of wine. When you're living it up, the world is your oyster — or your perfectly cut rectangle of raw tuna. Order a sushi or sashimi platter, edamame and all, from your favourite Japanese joint (check out our picks of the best ones in Brisbane, Sydney and Melbourne), and instead of pairing it with a beer, pop open a bottle of Moët & Chandon Rosé Champagne. The minerality and acidity of the wine pairs well with the freshness of the fish. To make the night extra special, hook up one of those little projectors to your laptop and, voila, you have your own in-house cinema.

DIY YOUR NEXT BOTTOMLESS BRUNCH
Bottomless brunches are all the rage right now. It seems like every bar or cafe offers a similar deal, but instead of arranging to meet your mates in the city we're betting you can do it one better at home. Invite your crew around for a feast with stacks of fluffy pancakes, bowls of fresh fruit, sticky maple syrup and bottles of rosé champagne. Keep the pancakes warm and fresh by covering them with a clean tea towel and popping them in a 90-degree oven until you're ready to eat. Keep the bubbles on ice and don't forget the strawberries for your pancakes.

GET SOME SWAG TUNES GOING
Whether you're having people round for brekkie, lunch, dinner or wine and cheese, it's crucial to pick the right tracks to create the right mood. Put together your own list of tunes, or have a scroll through Spotify. There really is something for every occasion — like this selection of bossa nova covers for your next dinner soiree, or these summer jazz jams ideal for when you're sipping bubbles on your balcony on a warm afternoon. For something a little louder, there's a poolside party mix, all of rock's biggest legends in one playlist, and these bangers (above) that'll make you feel like a boss. Don't be shy with the soundsystem and crank up the music.

TAKE YOUR CHARCUTERIE PLATTER TO THE NEXT LEVEL
The high life is about having the best of the best, so head to your local deli for some proper charcuterie — try La Parisienne Pates in Melbourne, Omeio Artisanal Deli in Sydney and Brisbane's Rosalie Gourmet Market. Moët & Chandon Rosé Champagne pairs remarkably well with cheese and red meat, as it's made by mixing pinot noir and meunier grapes the flavour combinations work with mortadella, jamon and prosciutto, as much as they would with strawberries, olives and a fragrant goat's cheese.

HIRE A PRIVATE CHEF
Save yourself from a cooking disaster and hire a professional to get the job done. Do you think Post Malone, Lizzo or the guys from Metallica do their own cooking when hosting a dinner party? Definitely not. There are plenty of services around Australia that will help you find a personal chef for your occasion, and the prices often match what you'd spend on a meal at restaurant — except this time there's no reason to rush you through your courses. Plus, you have the benefit of looking like a rockstar to all your guests. Check out At Your Table or Take A Chef, who operate around the country, or Intertain, which is available in Sydney and Melbourne only.

GO OTT WITH YOUR TABLE SETTING
It's not enough to hire a private chef and pick the perfect playlist if you're going to serve food on a mismatched selection of op-shop plates. Start with a dark linen tablecloth, cloth napkins and personalised place cards, so your guests feel like rockstars too. Make sure you have matching crockery — you can get some gorgeous sets to suit all budgets from places like Kmart and Ikea, but when you want to invest in quality tableware we suggest shopping at Made In Japan or Mud Australia. Finish it off with candles, metallic cutlery, fresh-cut blooms and, if you're dining al fresco, Moët & Chandon rosé goblets.

TURN LEFTOVERS INTO A MIDNIGHT SNACK FIT FOR A KING
Nothing makes you feel like a grub quite like snacking straight from the fridge in the middle of the night. It's time to give midnight snacking the respect it deserves. It doesn't have to be a three-course meal, but you can easily revamp your leftovers by reheating them in the oven (never the microwave), throwing together an omelette, casserole or salad — or just sticking with cold pizza. Whatever you come up with, do yourself a favour — set the table, pop on some tunes, use a plate and pour yourself a glass of rosé champagne (if you didn't already polish off the bottle).

Moët & Chandon's Rosé Impérial is a fruity and elegant champagne with gooseberry, raspberry and wild strawberry notes. Find out more here.
Published on February 28, 2020 by Leisha Kapor