FOOD & DRINK
This New Messina and Incu Collaboration Will Serve Up Gelato Flavours Inspired by Fashion Brands
There's a Patagonia-inspired dark chocolate and honey sorbet, and a Café Kitsuné-influenced matcha gelato layered with coffee-soaked biscuits.
If eating your way through plenty of creative and tasty desserts is your current pandemic coping strategy, Gelato Messina has been more than willing to help over the past few months. This year alone, it has released cookie pies in choc chip, red velvet, choc-hazelnut, and peanut butter and jelly varieties; 40 of its best flavours; and full tubs of Iced VoVo gelato, Messina's own take on the classic Viennetta ice cream cake and a gelato based on Italy's famed cremino dessert. Oh, and it even whipped up a batch of sticky lamington-scroll hybrids as well.
For Messina's next tastebud-tempter, it's answering a question you've probably never, ever thought of asking yourself: what would gelato inspired by fashion labels Rag & Bone, Café Kitsuné, State of Escape, Paloma Wool and Patagonia taste like? Well, although this query has likely never popped into your brain before, now you can find out.
Dropping across five days from Tuesday, October 20–Saturday, October 24, the new flavours are part of a collaboration with lifestyle and streetwear hub Incu, to help it celebrate its 18th birthday. A different variety will become available each day, so if you want to try the full set, you'll either need to plan multiple desserts or head by — or order delivery via Deliveroo — at the end of the week.
Arriving first is the Paloma Wool-inspired 'Island Souvenir', which is based on ensaïmadas from Mallorca in the Balearic Islands, uses brioche-like pastry as the gelato's base and then layers in chocolate custard. Next, you can lick your way through Café Kitsuné's 'Tea-ramisu', a take on tiramisu with Japanese matcha gelato and coffee-soaked biscuits.
Also on offer: the State of Escape-influenced 'Wanderlust', combining mango, sherbet, coconut and lime; Patagonia's dark chocolate and honey sorbet 'Save takayna', which is named to raise awareness about Tasmania's takayna/Tarkine; and the Rag & Bone-inspired 'A Piece of Cake', as made with clotted cream gelato, layers of sponge cake and swirls of strawberry jam.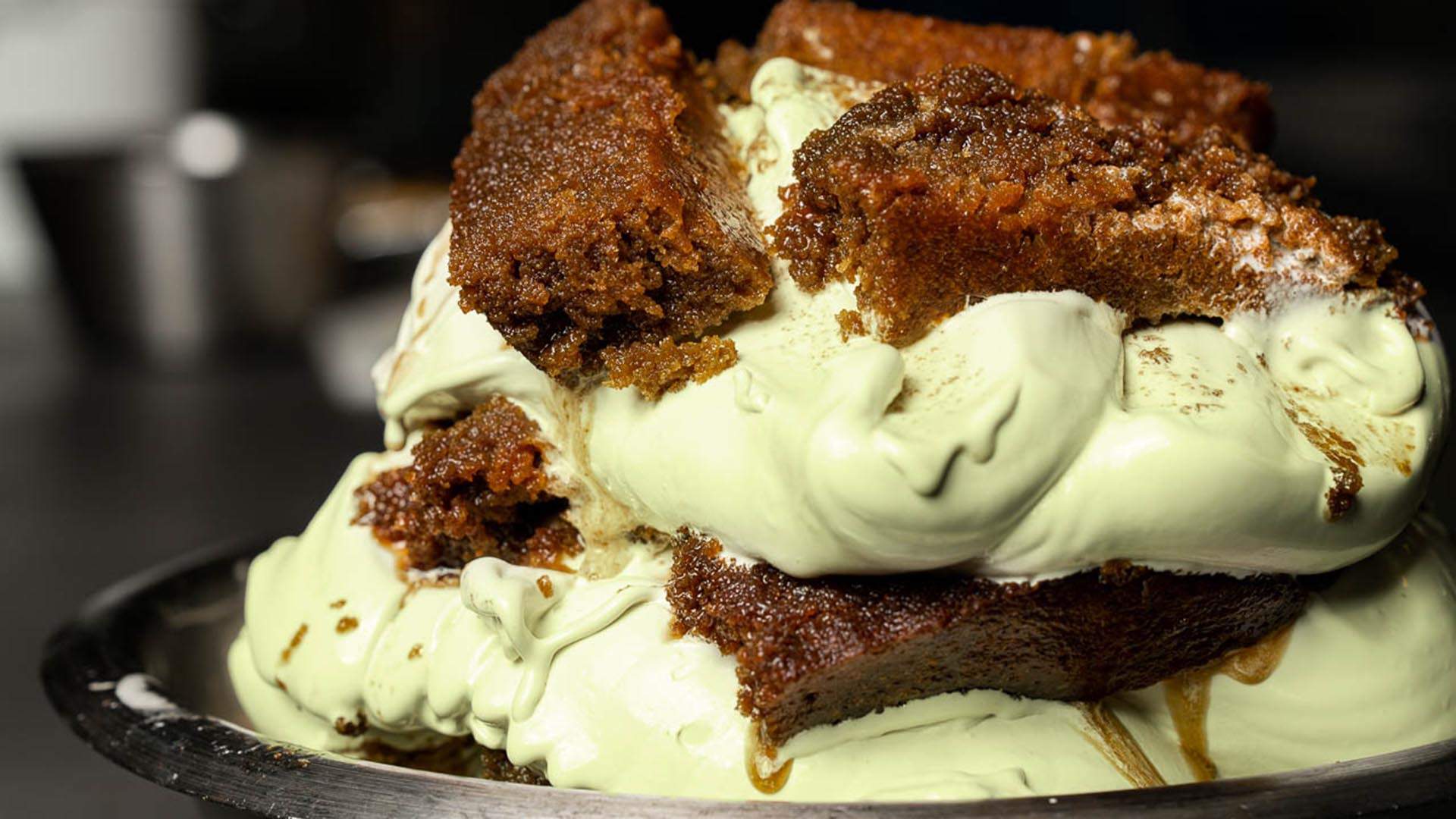 If you're in Melbourne, remember that you can only venture to shops within five kilometres of your house — to get essentials, including food.
The Incu x Messina range of flavours will be available for a week from Tuesday, October 20, in-store and via Deliveroo, with a new flavour dropping each day. Keep an eye on the Messina website for further details.
Published on October 17, 2020 by Sarah Ward