Dog-Friendly Places to Stop on a Sydney to Brisbane Road Trip With Your Best Furry Friend
Em-bark on one of the country's most popular — and stunning — road trips.
in partnership with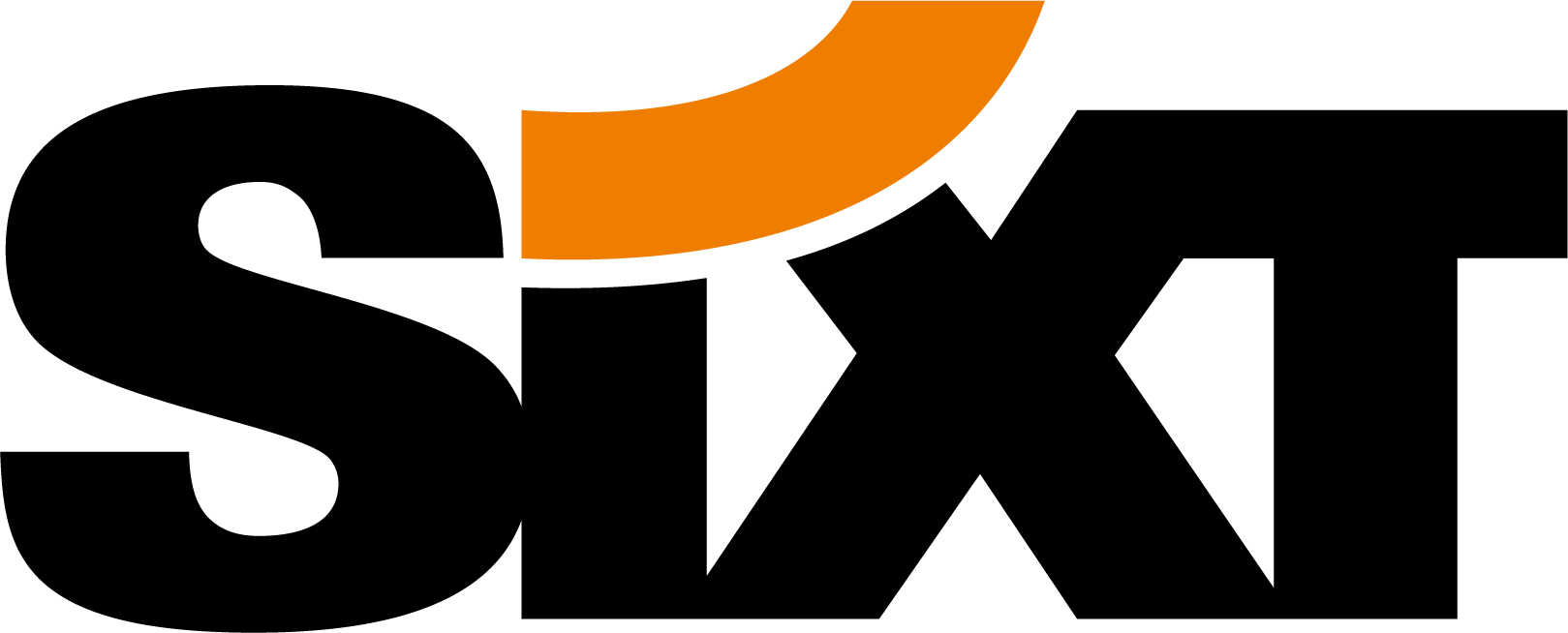 Did you know there are more pets in Australia than there are people? And yet, when you think of road trips, you might not immediately think of dogs — that's not very fair. How would you feel if you always got left behind while all your bipedal mates grabbed their cars and drove away to have the time of their lives without you? It's time to change that, it's time to start bringing more dogs on road trips.
So grab your car and your furry pal, and strap in for one of this country's most popular road trips: Sydney to Brisbane. And no stress if you don't have a car, because SIXT offers stress-free pet-friendly car rentals from a bunch of locations across Sydney and Brisbane — so you can worry less about logistics and focus on making memories.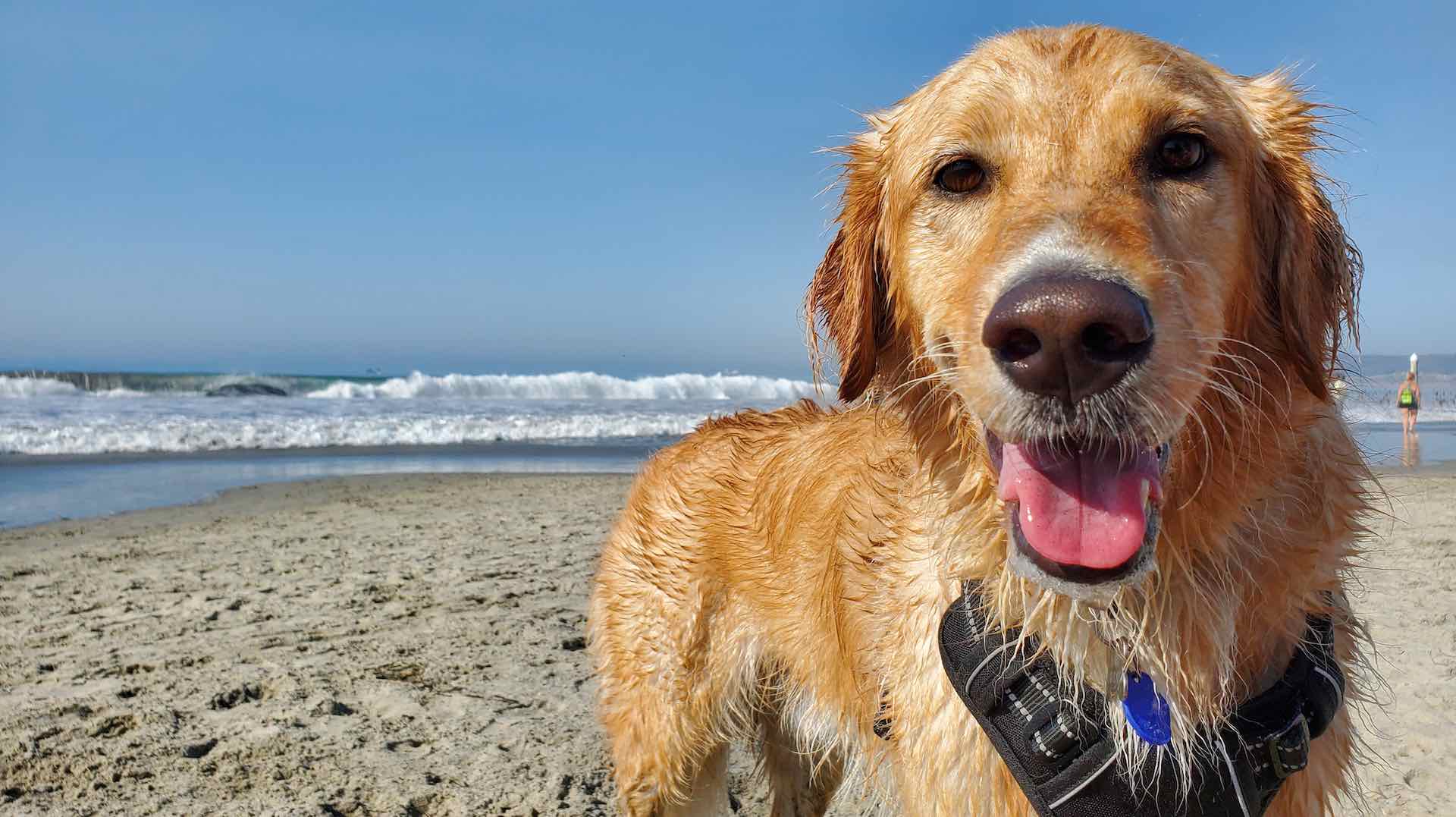 NEW MATES AT NEWCASTLE
The journey begins in Newcastle, where the golden sands and rolling waves of Horseshoe Beach make the perfect first pit stop for some off-leash fun. The beach is a mecca for local dogs and dogs passing through alike — it's the only dog beach in central Newcastle, so your little pal can expect to make a lot of mates during this visit. You'll find it tucked beneath Nobby's Breakwall.
Other off-leash areas worth exploring are Carrington Foreshore along Throsby Creek, and King Edward Park, which offers stunning views of Newcastle. Islington Dog Park is also worth a visit while you're near Throsby Creek, but it's not the only dog park in town — Acacia Avenue Reserve offers a massive 1.5-hectares of grassy paradise for dogs to run around in. It is also the first enclosed dog park in the Hunter to offer separate areas for big and small dogs, which is pretty neat if your little pal feels anxious around bigger ones.
Once you and your pup are sufficiently adventured out, head to Cafe Inu — 'Inu' means dog in Japanese, so to say this cafe is dog-friendly would be an understatement. Fill up on craft coffee and Japanese fast food fare while your furry pal has their choice of puppychinos, puppy ice cream or puppy treats (or all three), which are all on the menu. Yep, there's a dedicated dog section — how cute.
FIND PEACE AT CROWDY HEAD
As you continue north towards Port Macquarie, make a quick (or not so quick) stop at Crowdy Head. This quiet coastal spot is anything but crowded. In fact, it's kind of a hidden gem — so keep this between us, capisce? While you're around, check out the cute lighthouse that overlooks Harrington Beach. Your dog will love it — dogs love lighthouses, didn't you know? You'll also get a kick out of it too, given it's been fully operational since 1878. If waves aren't your little mate's thing, Harrington Lagoon offers all the fun of water and sand, sans the surf — for this reason, it's a popular spot for families with kids and little furry pals alike. 
DON'T WORRY AT PORT MACQUARIE
Port Macquarie offers an array of dog-friendly activities. Explore the natural wonders of Kooloonbung Creek Nature Park or enjoy a splash at the dog-friendly Nobbys Beach. Other dog-friendly beaches include Rocky Beach and Oxley Beach — though keep in mind dogs need to be on leash at Oxley.
Feeling hungry? Little Fish Cafe and Cassegrain Wines are both dog-friendly, with the latter welcoming dogs on the deck of the restaurant. Little Shack is also a great dog-friendly option for all times of day, from morning coffee to lunch by the water to a cheeky evening cocktail.
Once you're ready to retire, check out NRMA Port Macquarie Breakwall Holiday Park, a dog-friendly holiday park with powered and unpowered sites.
CATCH WORLD-CLASS WAVES AT CRESCENT HEAD
Known for its consistent waves and stunning coastline, Crescent Head is a paradise for surfers and their furry mates as the beach is dog friendly. It even has a dog swimming area if your dog wants to brush up on its dog paddle while you perfect your… human paddle? 
ENDLESS ADVENTURE AT EVANS HEAD
Nestled between river and sea, Evans Head offers a mix of river adventures and oceanic exploration. Enjoy the calm waters of the Evans River with your dog or take a beach walk — or run if you really wanna stretch those legs. Or why not take advantage of the off-leash area and play some fetch, or have a beach 4WD adventure detour?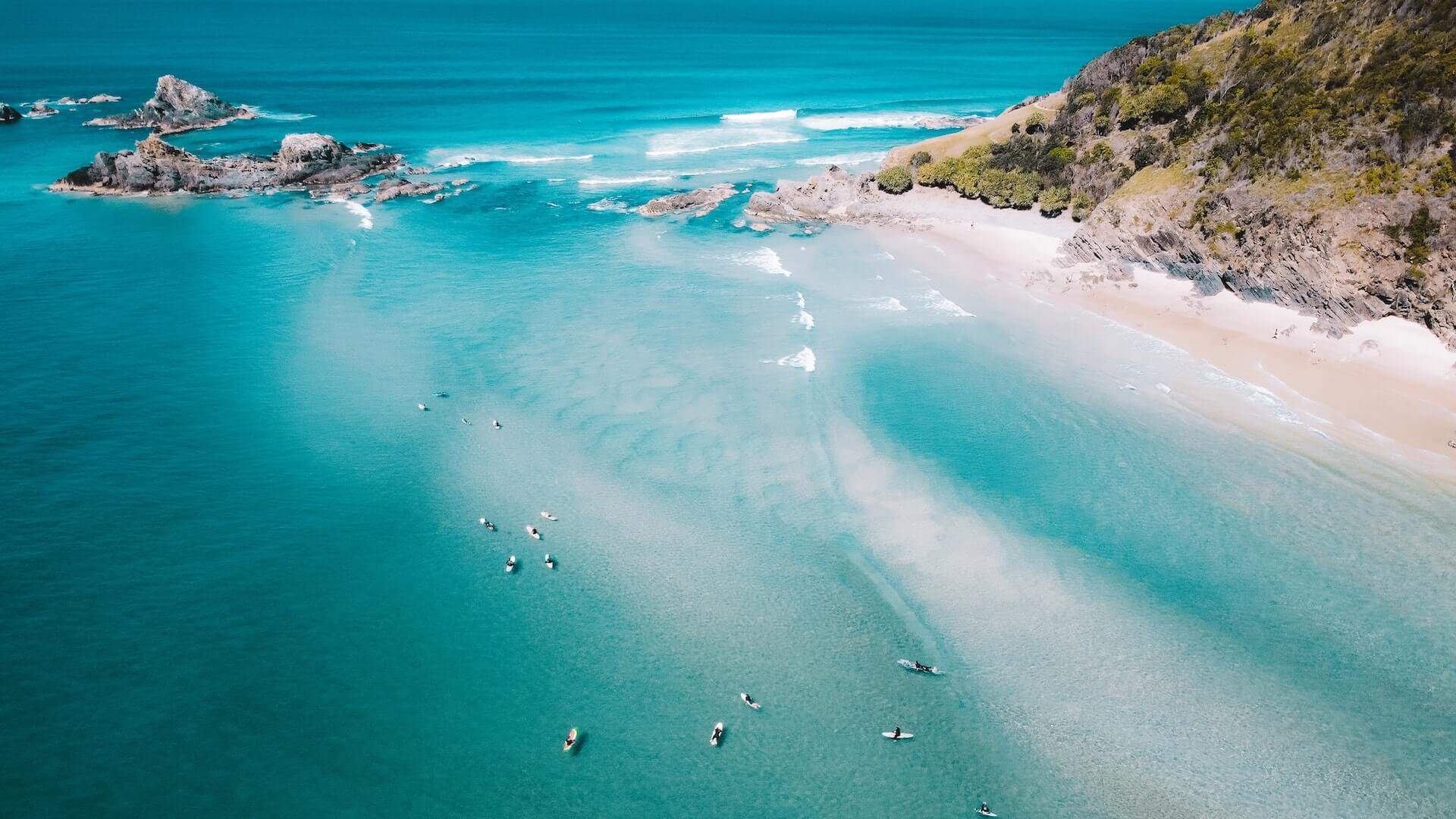 FIND YOURSELVES IN BYRON BAY
Ahh, Byron Bay — the ultimate destination for every dog that aspires to be spiritually awakened. Embark on the iconic lighthouse walk, where you and your furry mate can both ponder the meaning of life while marvelling at the vast expanse of stunning ocean, tourist selfies, and crystals as far as the eye can see.
Belongil Beach, Tallow Beach, Seven Mile Beach, and Brunswick Heads Beach are all dog-friendly, so you'll have plenty to do in the surf and sun while you're in town. Byron also offers a plethora of dog parks to explore if you prefer more inland adventure. After all that frolicking, treat yourself at Stone & Wood, Pickled Pig, or Byron Bay breweries, all of which welcome dogs with open arms.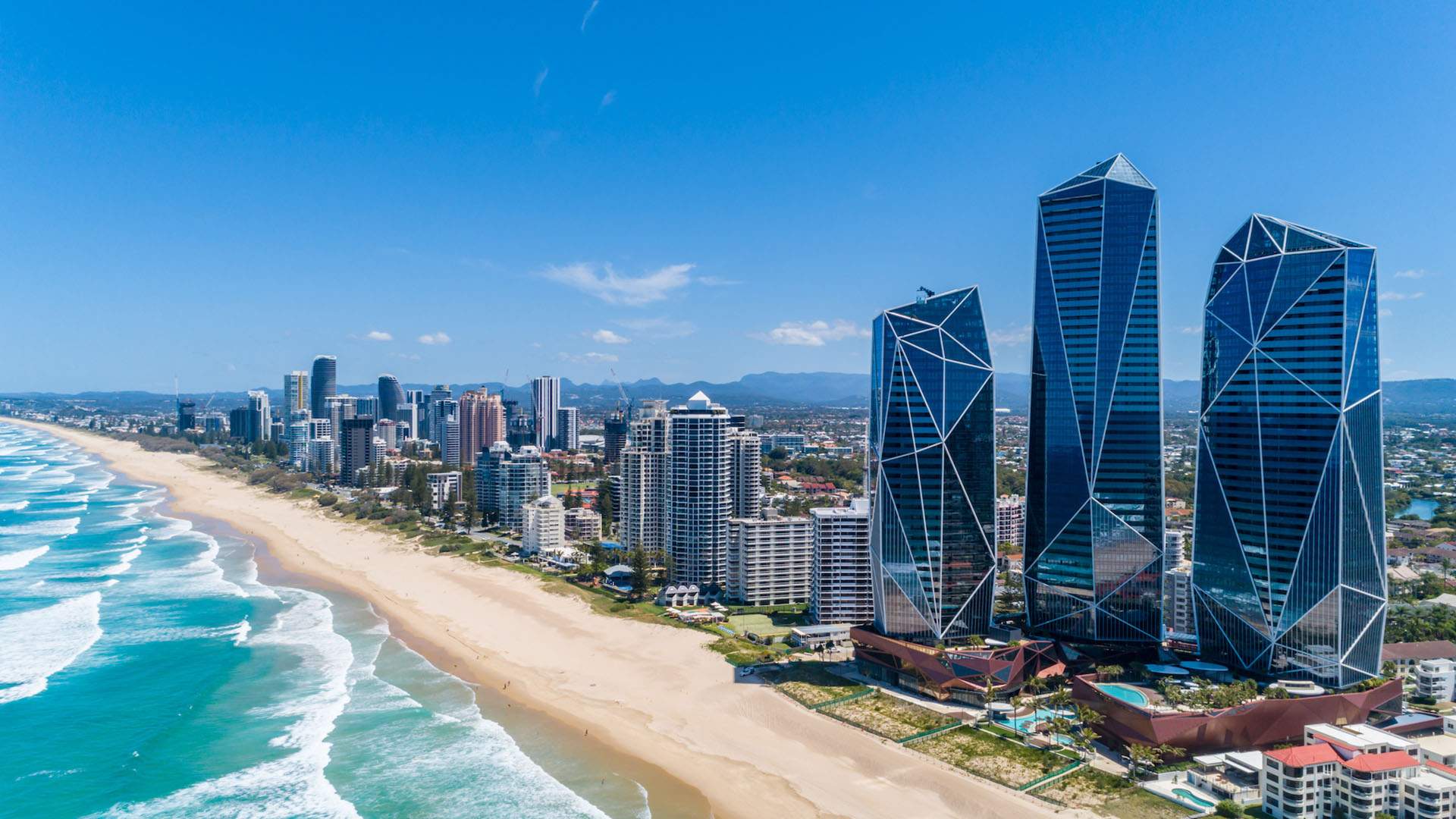 GOLD COAST (GO ON, YOU KNOW YOU WANT TO)
Forget surfers, the Goldy (we're sorry) truly is a pet's paradise. Enjoy a leisurely stroll along the esplanade, visit the absolutely stunning and vast off-leash area at The Spit, or explore the dog-friendly parks the city has to offer — Tallebudgera Offleash Dog Beach, Cabana Offleash Dog Area, and Pizzey Offleash Dog Area are particularly nice.
If you happen to be around on a Sunday, head to one of the many dog-friendly markets which pop up every weekend all around the Gold Coast, with Broadbeach, Coolangatta, Burleigh Heads, and Paradise Point markets being particularly pet-friendly.
If you're after a caffeine hit, Elk Espresso, Daymaker Espresso, BSKT Cafe, and Daark Espresso are all dog lovers. Or, you could also head to Wild Flower Gin in Varsity Lakes for dog-friendly dining and relaxation, and if you're lucky you might even meet Ghost, the resident Great Dane cross Bull Arab. Once it's time to rest, check out the lovely NRMA Treasure Island Holiday Resort, which has a number of pet-friendly options including powered and unpowered camp and caravan sites, as well as dog-friendly cabins.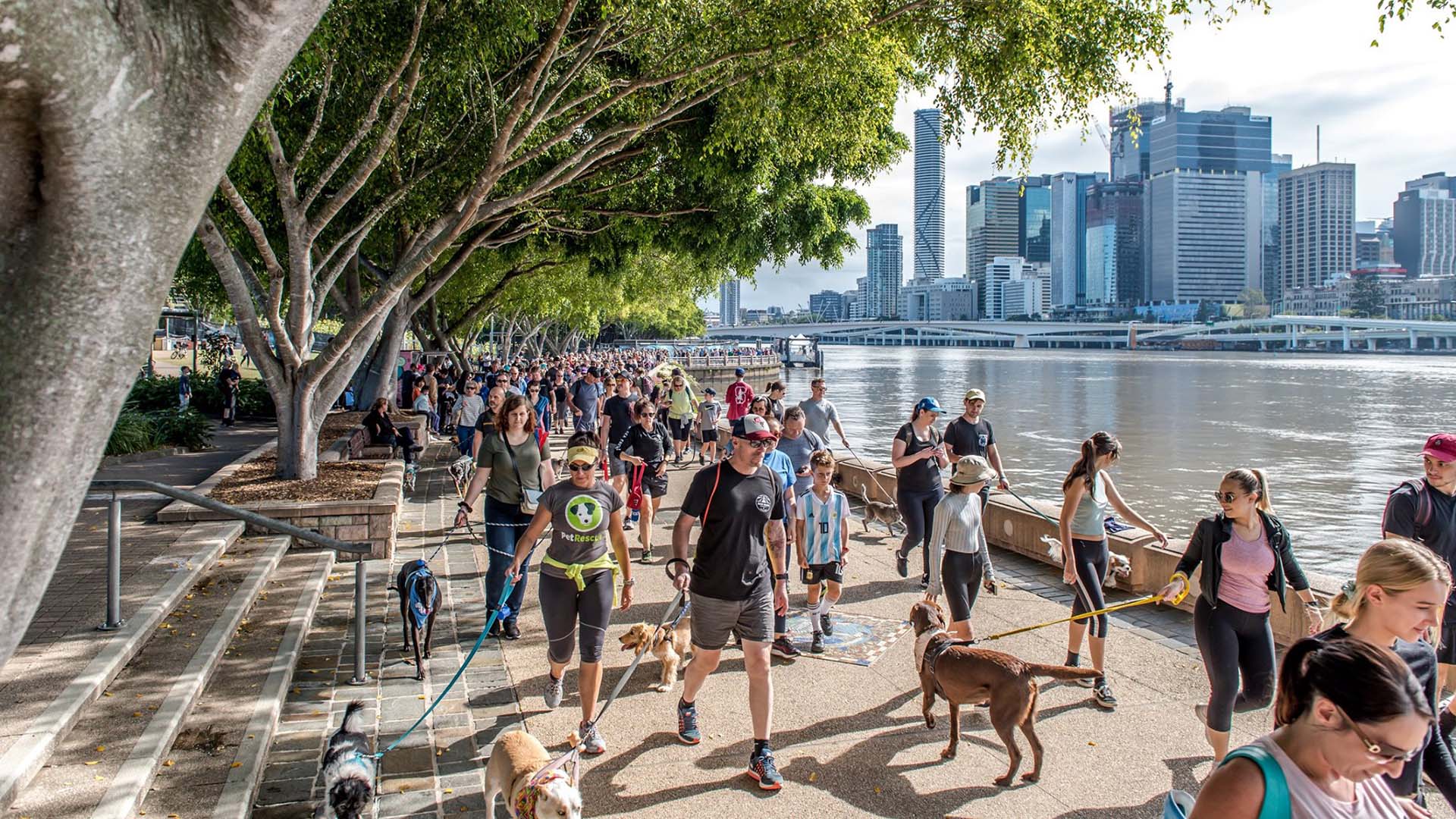 BEAUTIFUL BRISSIE
Congrats, you made it. Take the opportunity to stretch your legs at the Brisbane City Botanical Gardens, where you'll find the Kangaroo Point Cliffs Loop — a fun inner-city adventure for humans and canines alike. Or if you're up for more of a challenge, head to the Kokoda Track Loop for a ten-kilometre heart-pumper, located just 20 kilometres out of Brisbane.
Once you're ready to relax, check out the various dog-friendly cafes, bars, and restaurants. Also, it's been a long journey, so you've earned a treat. Stay at The Ovolo in Fortitude Valley, which is more than happy to welcome your pooch in its pet-friendly rooms.
Lastly, if you're wanting to do this road trip in reverse, there are some excellent dog-friendly bars, restaurants and cafes just waiting for your tired legs to perch up. And when it's time to pack up for the night, you'll be spoilt for choice as Sydney is arguably Australia's best spot for dog-friendly hotels.
Looking for a pet-friendly rental to take you and your best furry mate on the road trip of a lifetime (or looking for a bigger car to fit your furry mate)? Check out SIXT, which welcomes customers to bring their family and furmily along for the ride, so no one gets left behind. Auto club members including NRMA, RACV, RACQ, RAA, RACT, RAC and AANT will receive 15% off SIXT's daily rates. Click here to book now
Concrete Playground Trips
Book unique getaways and adventures dreamed up by our editors