The Best Dog-Friendly Hotels in Sydney
Sydney spots where both of you can sit and stay.
The toughest bit about travelling is leaving behind your best friend — especially when that best friend is a loyal, loving, drooling ball of fluff that you have to trick into staying in a kennel.
Sick of those impossibly sad eyes wedging an enormous, immoveable lump in your throat? Can't do it anymore? Say goodbye to saying goodbye and take your puppy pal with you. The best dog-friendly hotels in Sydney will roll out the red carpet for both of you — and give it a good scrub after you've checked out.
Recommended reads:
The 15 Best Dog-Friendly Hotels in Australia
Sydney's Best Dog-Friendly Bars, Restaurants and Cafes
The Best Hotels in Sydney
Dog-friendly Destinations in the Blue Mountains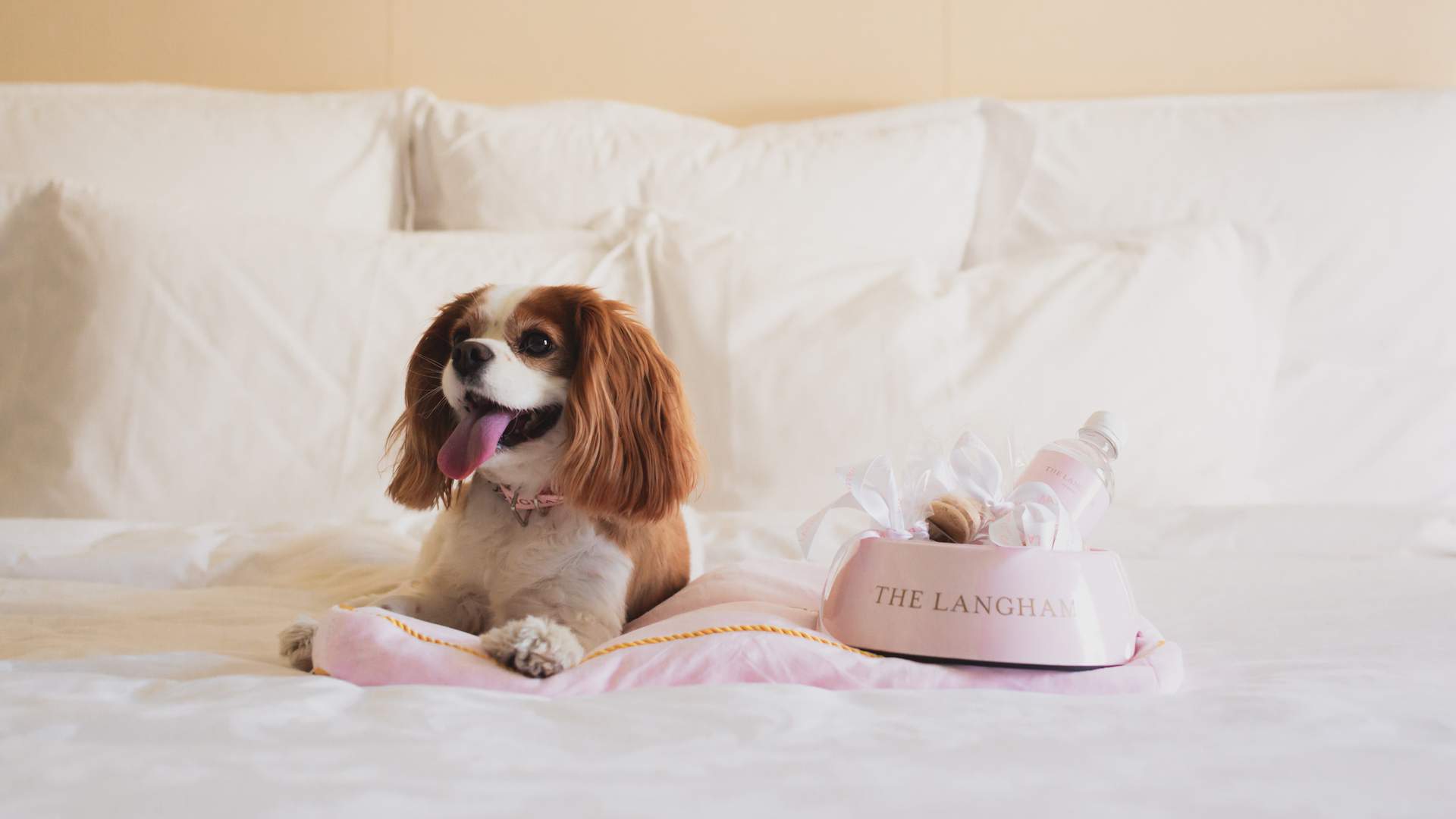 THE LANGHAM, MILLERS POINT
If your critter's within earshot and you're reading this aloud, you'd better whisper — if they hear it, you won't get any peace till you agree to a staycation at The Langham Sydney. Four-legged loves staying here get a dedicated Pet Room Service Menu as well as plush beds, signature Langham bowls, gourmet goodies and a pet gift bag on arrival. Reckon you might need a break from your utterly indulged friend? No problem. Pet sitting and walking services are on-hand. It even serves afternoon tea for you can your pet (from $38 per pooch and $98 for yourself). And if that's not enough, The Langham team has got pet party planners on board to organise your little one's birthday party in one of the function rooms — this last addition is absolutely ridiculous, but we can see easily ourselves being invited to one of these pet parties and having a ball.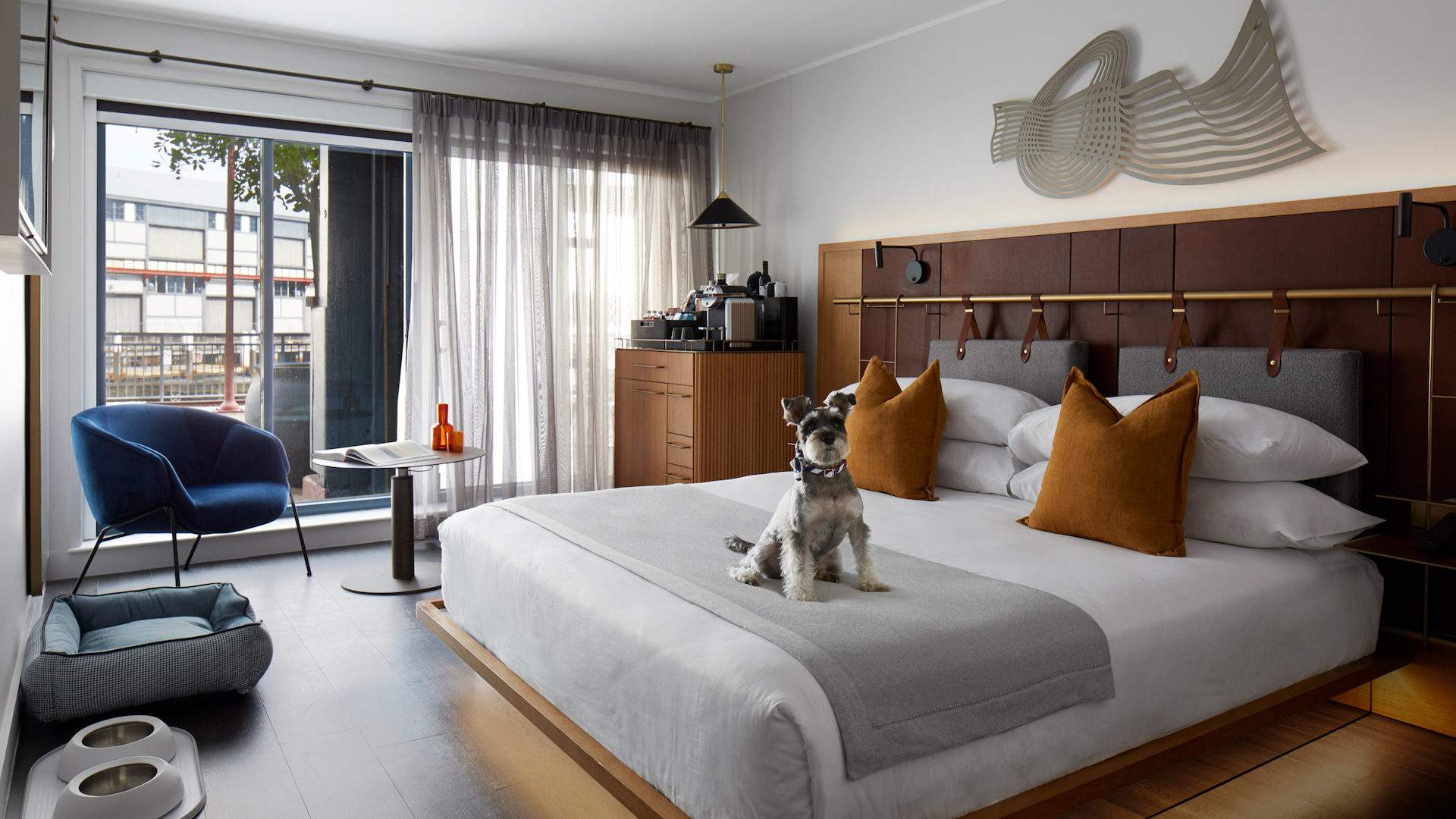 PIER ONE, WALSH BAY
Pooches checking into Pier One won't be quite as ridiculously spoiled as those at The Langham, but nonetheless, they'll be greeted with their very own bed, bowl and toy ... not to mention all the harbour views. What's more, the friendly pet-friendly hotel's staff are mad dog-lovers, so be prepared for enthusiastic showers of attention. Don't go getting jealous, now. Dog-friendly hotel rooms come with direct access to the pier, so, when walk-time craziness hits, you'll merely have to open the door. The Rocks and Circular Quay are a waddle away, and, should energy levels reach exploding point, there's always nearby Barangaroo.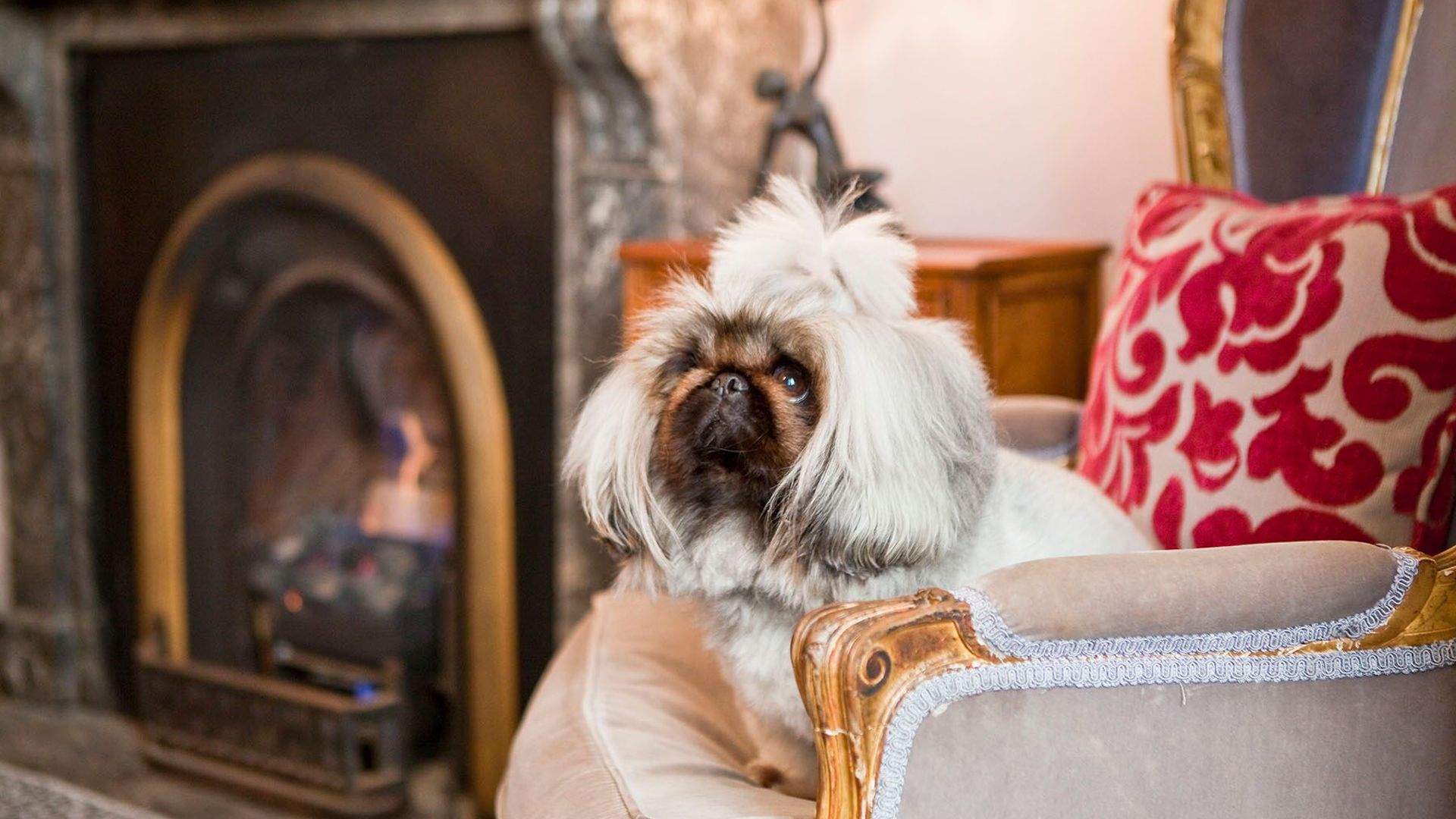 HUGHENDEN BOUTIQUE HOTEL, WOOLLAHRA
Take your fur kid on a trip into the Victorian era among the marble fireplaces, high-ceilinged dining rooms, antique furniture and spectacular staircases of The Hughenden. Built in the 1870s by the son of philosopher Barzillai Quaife, this 36-room mansion started life as a residence and spent some time as a dance hall and ladies' college before falling into disuse. In the early 1990s, the Gervay family came along and transformed it into one of Sydney's best dog-friendly hotels. Here, your dog can sleep in your room and join you at breakfast in the courtyard or on your own little balcony. Centennial Park is just across the road, so there are running and walking opportunities aplenty.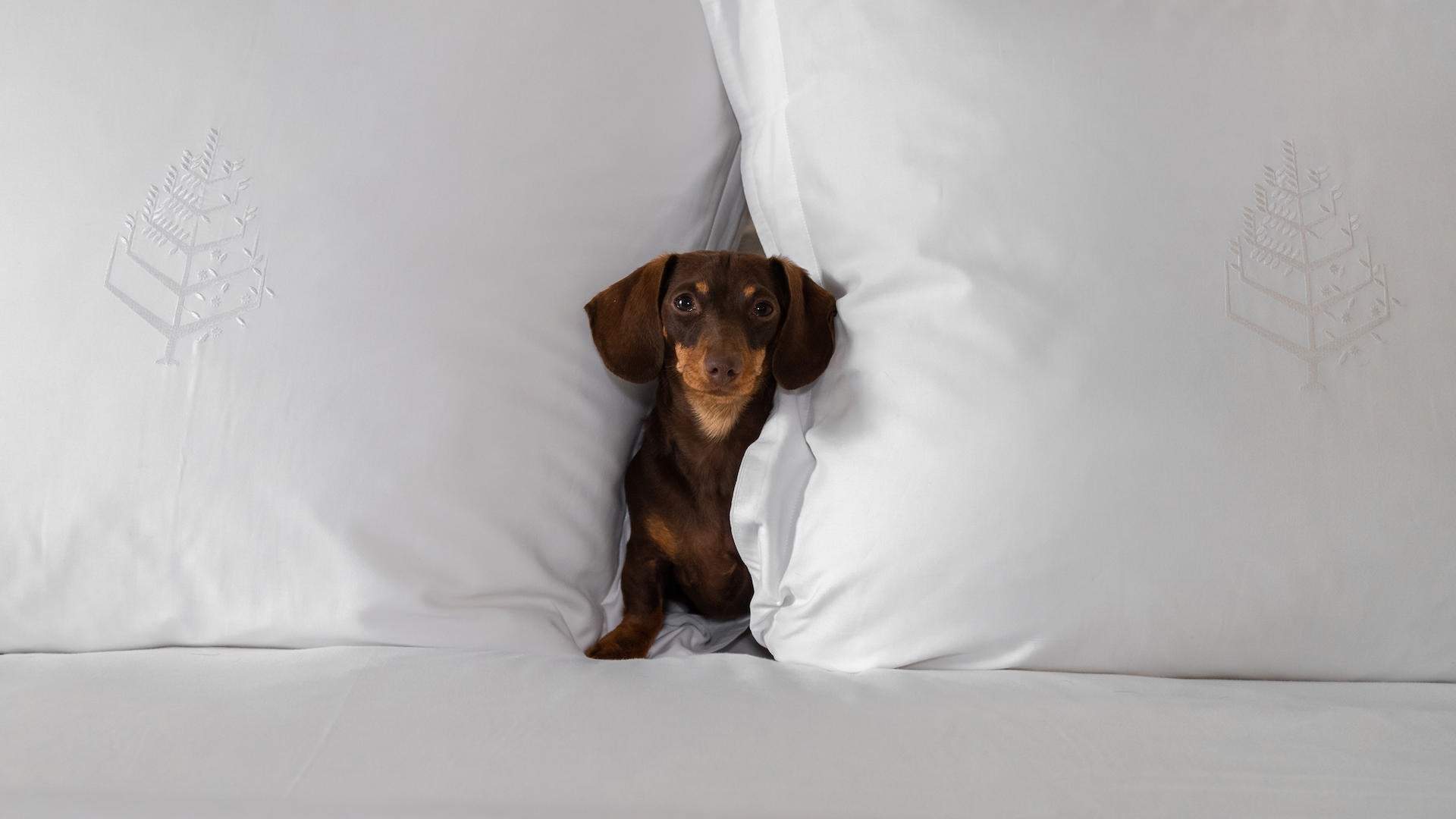 FOUR SEASONS HOTEL SYDNEY, THE ROCKS
The Four Seasons is the latest addition to the growing group of dog-friendly hotels in Sydney. Its Pet Paw-fection package includes putting you and your pooch up in rooms made specifically for your needs. Each fur-tunate pup gets its own plush bedding, dog toys, bath amenities, outdoor water bowls and specialty treats — Bone Appetit. The concierge is also brimming with knowledge about Sydney's best dog-friendly places and activities. They'll direct your pooch and you all around the city. You can check out the best dog-friendly parks, cafes and bars with your four-legged friend or choose to leave them behind with the dog minding team.

202 ELIZABETH, SURRY HILLS
In early 2023, this sleek 38-room accommodation joined the likes of The Ace Hotel and Paramount House Hotel in Surry Hills. But unlike the other two Sydney hotels, 202 Elizabeth is dog-friendly — with General Manager Adam Males' french bulldog Sochi appointed the official Director of Pet Relations at the hotel. Puppy turn-down treats will be on hand for any four-legged guests, pet menus are available and Soci has ensured the staff know where all of the best dog-friendly cafes and restaurants are in the area. It's a new addition to the city's boutique accommodation scene, but is already one of Sydney's best pet-friendly hotels.

INTERCONTINENTAL DOUBLE BAY, DOUBLE BAY
This luxury hotel, located a stone's throw away from the water is yet another pet-friendly accommodation in Sydney. InterContinental Double Bay do give the usual package with specially designed dog bowls and beds, but it's their pet-friendly in-room dining menu which is most impressive. Expect the likes of angus beef with pumpkin, carrots and sweet potato; steamed salmon served with fresh peas and sweet potato; and mango ice cream made with 100% lactose free milk powder, organic mango powder and natural ingredients. Did your pooch get the runs from all your travelling? Fear not, these guys have even concocted a probiotic smoothie with goats milk powder, yoghurt and organic carobs. A whole lot of love has gone into this premium pet menu, making it one of the best dog-friendly hotels in Sydney.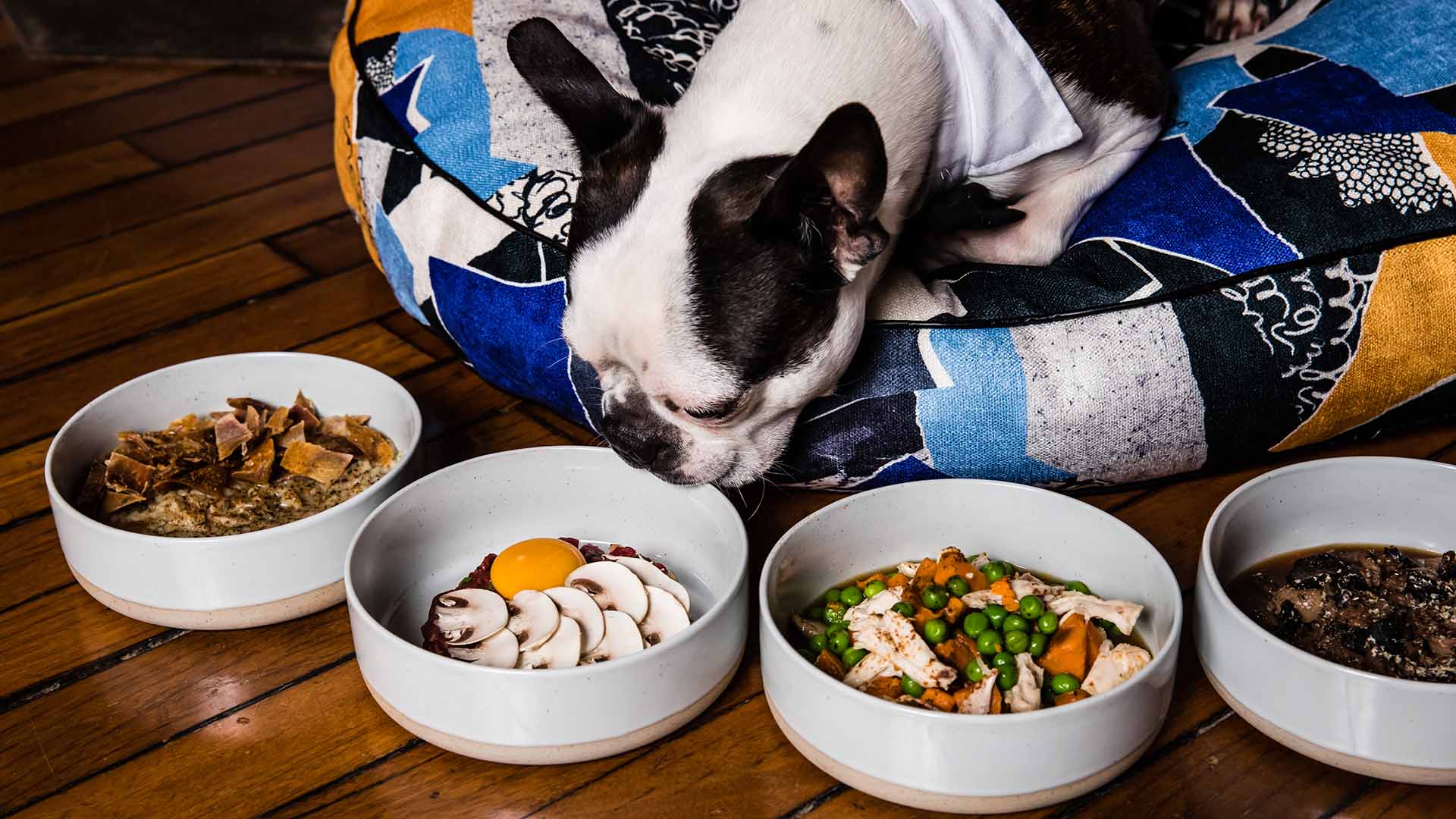 QT SYDNEY, CBD
At all QT Hotels & Resorts across Australia and New Zealand, your dog can come for a luxurious sleepover with you. The chain's Pup Yeah! fur-friendly stays include a night's accommodation for you and your doggo, an in-room menu specifically made for woofers and a pooch-friendly mini bar offering and designer canine bedding. The doggy food range is overseen by the brand's head of treats, Nic Wood, and includes steak tartare with raw beef, mushrooms and egg yolk; bone marrow risotto with bone broth and crispy pigs ears; and chicken livers and pork necks on wholemeal toast with chicken gravy. Fancy a pupper dessert? There's also a bacon ice cream sandwich, made from bacon ice cream, dried liver and oat biscuits. The team will also help guide you to all the best pet-friendly cafes and bars in the local area.

CRYSTALBROOK ALBION, SURRY HILLS
The Crystalbrook Albion (formerly, Little Albion) team believe that our little fur babies deserve to enjoy life's luxuries just as much as we do. That's why it's designed the Urban rooms (located down on the ground floor with direct access to outside) to be pet-friendly. They mostly cater to cats and dogs with their special beds and pet treats but are open to other creatures – just make sure to call them up and enquire. We're assuming it's a no to your pet snake…?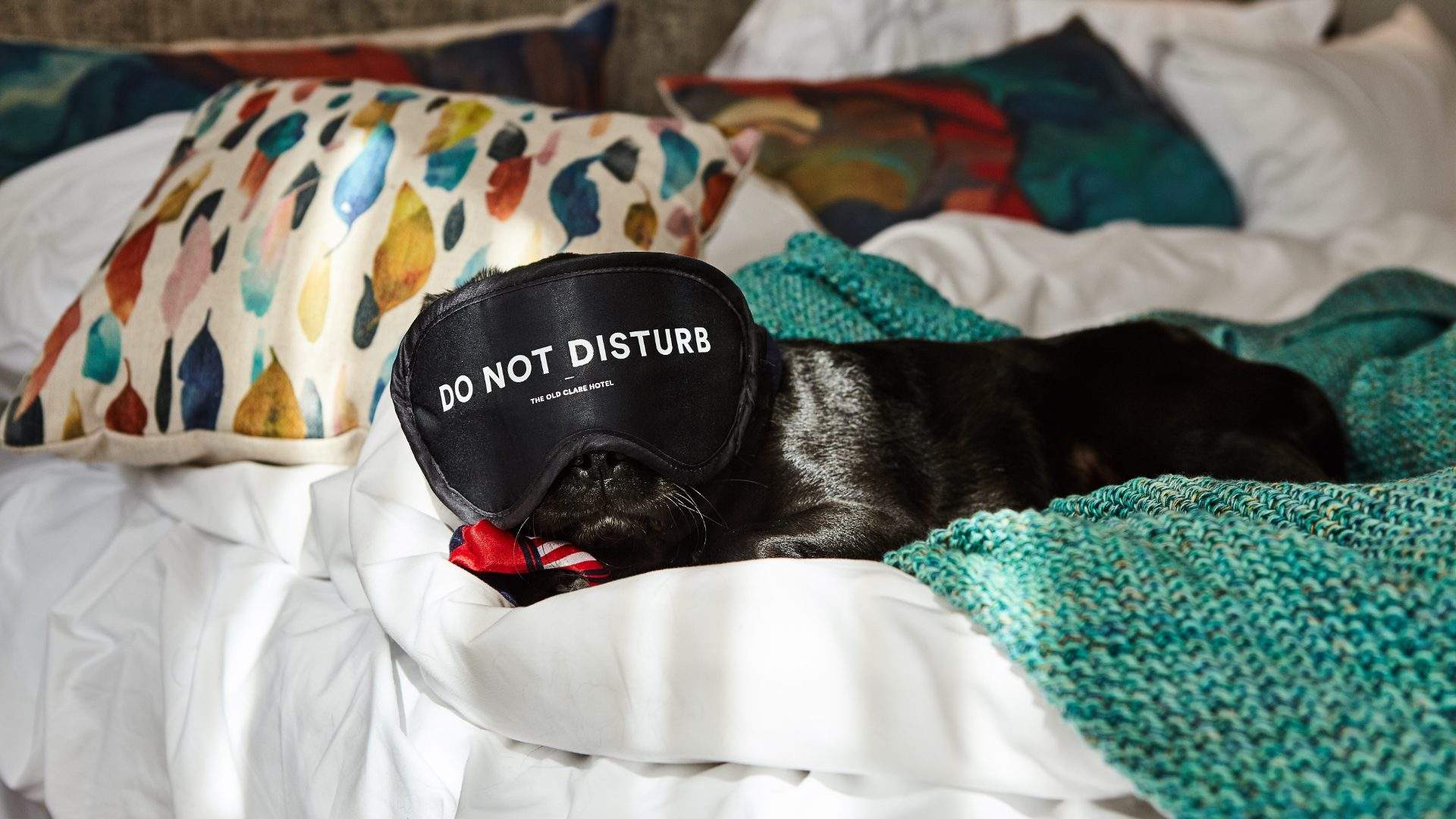 OLD CLARE HOTEL, CHIPPENDALE
Having scored a complete revamp back in 2015, the heritage-listed Chippendale lodgings has now broadened its clientele to include those of the four-legged variety. Two of the hotel's suites in the Old Clare Castle — the Kent and Abercrombie — are completely dog-friendly. On request, they come decked out with extras like handmade pet bowls crafted by Motion Ceramics, plush toys and a miniature retro-style lounge for your pet's sleeping and relaxing. For guests on the go, there's a pet directory listing animal-friendly bars and eateries, and handy dog-walking and dog-sitting services available through the hotel. And your furry mate can even get in on the all-important room service action, with a complimentary menu of in-room pet dining options. They'll find treats like Yummi roo bites for cats and Savourlife beef-flavoured dog biscuits, and dry and wet food, all available 24/7.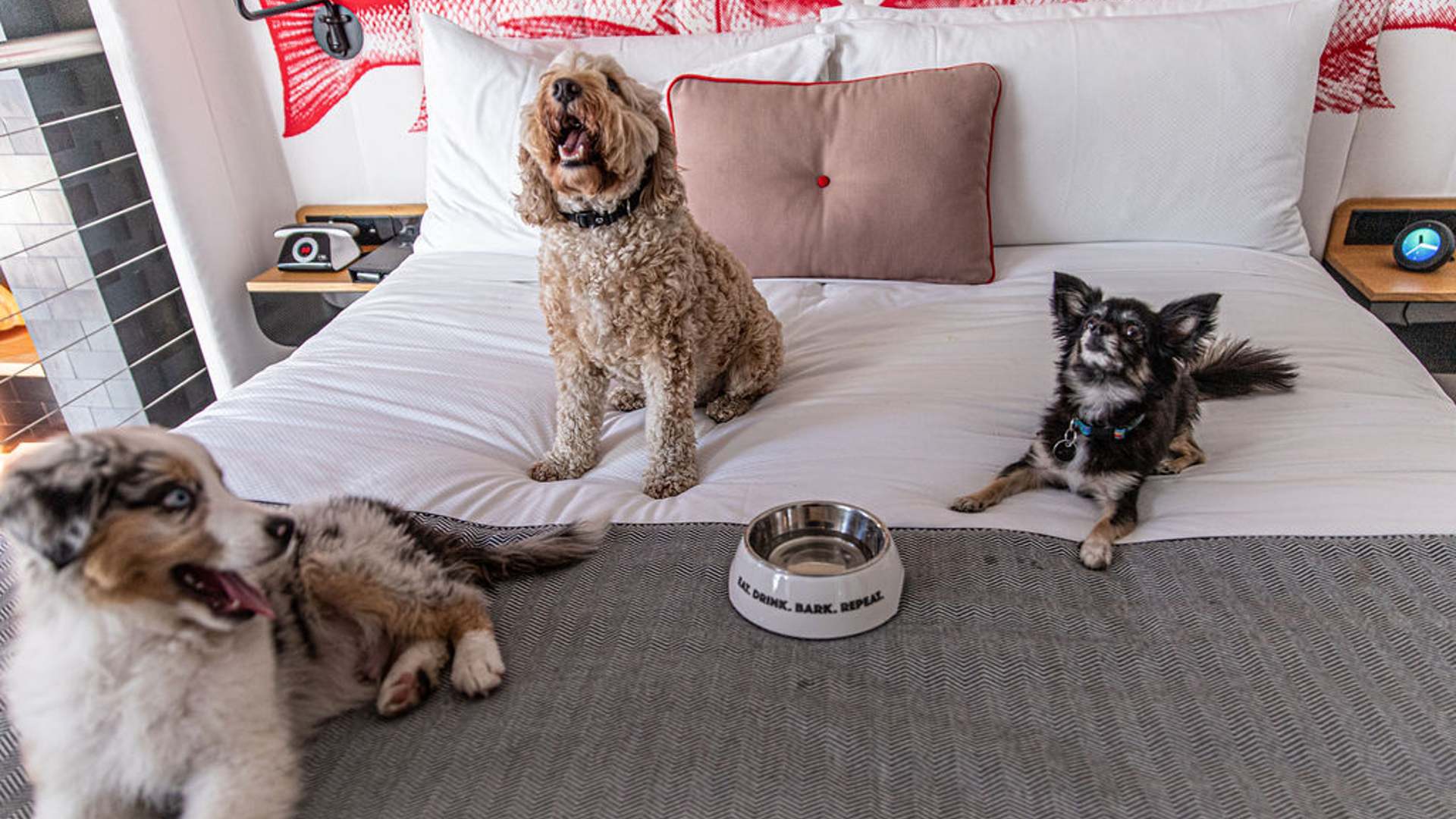 OVOLO, WOOLLOOMOOLOO
Yet another five-star Sydney hotel has created a special set of dog-friendly offerings with all the puns. Ovolo's V.I.Pooch package comes with the paw-fect set of essentials — a cosy little bed, drinking and eating bowls and a special doggo gift bag with specially designed dog toys and treats. This Sydney dog-friendly hotel is also located near Sydney Royal Botanic Gardens, so you have the best spot for dog walking (just as long as you keep them on their leash). The Opera House and The Rocks aren't too far off either, if you feel like wandering further afield with your little one.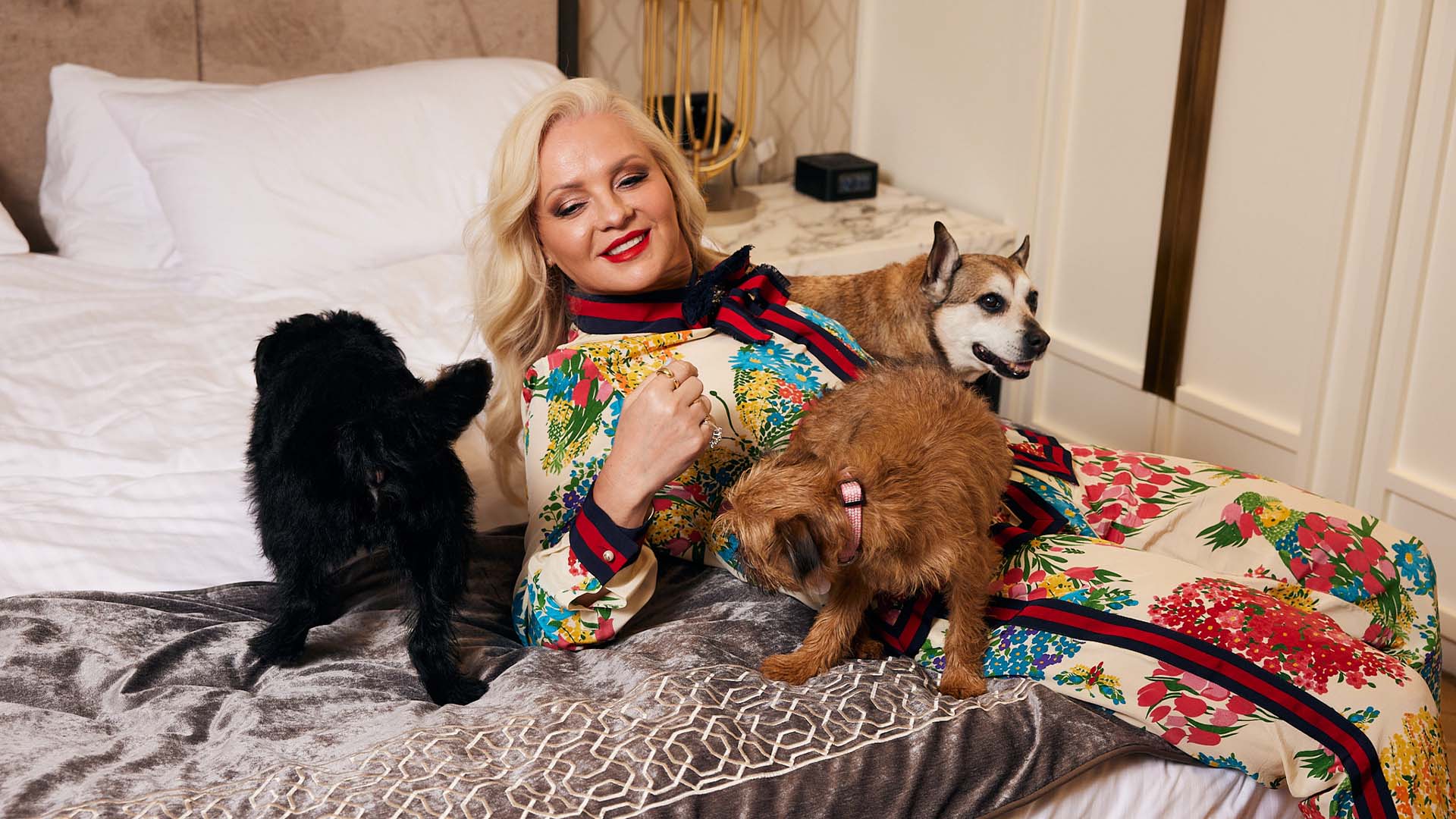 KIMPTON MARGOT, SYDNEY
Kimpton Margot Sydney may have only opened in 2022, but the Sydney hotel has some real old-world energy about it. Stacks of heritage-listed art deco architectural features have been paired with some contemporary Aussie style. The art deco vibe flows through to each of the 172 spacious rooms and suites, as well as the four restaurants and bars, and a sun-drenched rooftop pool overlooking the city. All these luxury offerings are also paired with a heap of complementary amenities. Grab a free bike for the day, do some yoga in your room with all the gear and online tutorials provided, and even bring your dog — at no extra charge.
Top images: QT Sydney and Langham
Feeling inspired to book a getaway? You can now book your next dream holiday through Concrete Playground Trips with deals on flights, stays and experiences at destinations all around the world.
Concrete Playground Trips
Book unique getaways and adventures dreamed up by our editors