FOOD & DRINK
Sydney's Best Dog-Friendly Bars, Restaurants and Cafes
All of your friends — most importantly, those furry ones with four legs — are welcome at these friendly haunts.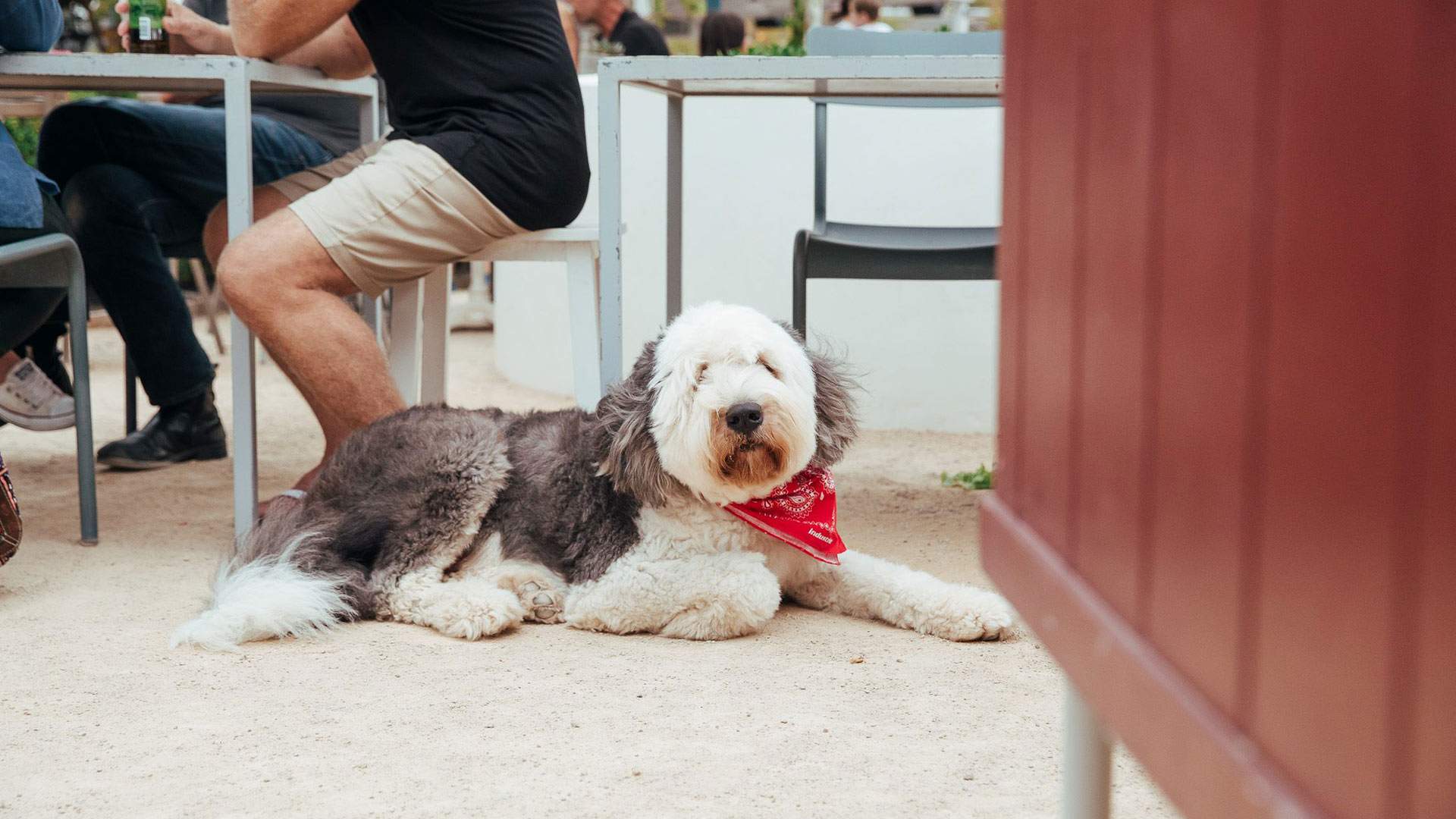 An afternoon spent in a big Sydney beer garden with your mates is most definitely an afternoon well spent. There will be laughs, possibly a few jugs or bottles emptied, some good food and (hopefully) plenty of sunshine. But the most important thing is spending time with your buddies — all of your buddies. You wouldn't leave Dave at home would you? Or Sarah? Think how devastated they'd be if they found out you hadn't invited them.
Your best friend — aka human's best friend — would also get seriously hurt feelings if left at home, so the trick is to choose a venue where Rover is welcome, grab him a dish of water and sneak him a couple of bites of nachos under the table. Or even order him a meal of his own — you can do that at many of these spots (yep, some of them have dedicated canine menus).
Image: The Newport
Food & Drink

Known more intimately as the Crix, this is the kind of local that will make you want to move into the area.

Food & Drink

The unpretentious, grungy gem of Newtown with one of the finest outdoor courtyards in Sydney.

Food & Drink

A Surry Hills pub with one of the best courtyards in town.

Food & Drink

The Grounds is innovative, idealist and a little bit chic — in the best possible way.

Food & Drink

While Bronte could be dubbed Bondi's shy kid sister, Three Blue Ducks borrows little from the quiet beach suburb's gene pool.

Food & Drink

Yes, on the weekends you'll be hard pressed to bag a seat straightaway, but it's definitely worth waiting it out.

Food & Drink

Stripy umbrellas, schoolyard benches and tres cute Breton-striped waitstaff add to the beachside charm.

Food & Drink

An ex-dive bar is revived — and the best bit is that there's no novelty theme to fall back on.

Food & Drink

A firm Marrickville favourite for breakfast, brunch and lunch.

Food & Drink

Across from the Seymour Centre and hidden just out of view from the hustle of Cleveland Street is a real quacker of a pub.

Food & Drink

One train station cafe that's very worth your time.

Food & Drink

This Petersham pub has reopened with a leafy beer garden and focus on craft beer.

Food & Drink

Drinking classy means having a 'champagne bell' alert the waitstaff when your glass gets empty.

Food & Drink

This dog-friendly local is now all 'bout American barbecue.

Food & Drink

This cafe has a strong emphasis on community, sourcing produce and drinks from local businesses.

Food & Drink

This big, bright outpost of a Bronte fave brings farm-to-table ethos and darn good coffee to Rosebery's up-and-coming food precinct.

Food & Drink

Marrickville's most sustainable cafe expands to Annandale.

Food & Drink

The three-tiered Darlinghurst pub gets a new life with an upstairs sports bar and rooftop terrace.

Food & Drink

Once a gemstone processing facility, now a local restaurant with a cosy fire, craft beer and a pooch area.

Food & Drink

Chippendale's multifaceted bar can satisfy your morning caffeine fix and your late-night margarita craving.

Food & Drink

Pay a visit to Marrickville's barrel-aged wild beer brewery and bar.

Food & Drink

This iconic south King Street watering hole has been revamped by The Lord Gladstone team.

Food & Drink

A second outpost for the team behind one of Newtown's busiest (and best) brunch spots.

Food & Drink

Neon, pastels, good coffee and great cocktails abound at this Waterloo spot.

Food & Drink

Brews inspired by the dubious characters of colonial past.

Food & Drink

This Erskineville cafe serves coffee and brekkie — and doggy-chinos and doughnuts for your dog.

Food & Drink

This old Marrickville gem has been given the full Merivale treatment and it's totally working it.

Food & Drink

A 100 percent vegan (and dog-friendly) taproom and restaurant.

Food & Drink

This northern beaches distillery makes gin from kelp and sea parsley — and you can try it at its bar three days a week.

Food & Drink

It's all in the details at this cafe hidden inside a warehouse in the backstreets of Leichhardt.

Food & Drink

A beachside bakehouse and specialty coffee shop from the guys behind Showbox Coffee and Butter Boy Bake.

Food & Drink

An Australiana-themed bar with cocktails in cans and a taxidermy ibis.

Food & Drink

A millennial pink, Miami-inspired 'shake shack' on the northern beaches.

Food & Drink

This new-look Enmore Road mainstay has vegan pub eats, 'Big Buck Hunter' and picklebacks aplenty.

Food & Drink

An all-day diner located a stone's throw from the beach in northern Sydney.

Food & Drink

This historic pub has been given a new name and dog-friendly courtyard.

Food & Drink

The Erskineville pub has a new look and a new menu of craft brews thanks to the Gurdys team.

Food & Drink

A parkside cafe with a picnic-appropriate menu and A-plus coffee.

Food & Drink

A Potts Point eatery with pan-Asian food and free snacks for dogs.

Food & Drink

Try specialty coffee, single-origin Ecuadorian hot chocolates and sour cherry bagels inside an old confectionery warehouse.

Food & Drink

A Potts Point hole-in-the-wall slinging A-plus sandwiches.

Food & Drink

A dog-friendly, Brooklyn-style pizza shop with leafy courtyard digs and a dedicated dog menu.

Food & Drink

Low-sugar baked goods and unexpected brunch dishes await at this Crows Nest cafe.

Food & Drink

Head here for freshly baked croissants, long-fermented sourdough breads and top-notch coffee.

Food & Drink

This rooftop cocktail bar above The Taphouse is serving a variety of hard seltzers, plus orange wine by the glass.

Food & Drink

This inner west stalwart has reopened three years after being torn down by a fire and now features a dog-friendly courtyard and a bistro fitted with a woodfire oven.
Tap and select
Add to Home Screen
to access Concrete Playground easily next time.
x