Qantas' Direct Australia-to-London Flights Will Depart From Darwin When Overseas Travel Restarts
Until at least April 2022, the airline will fly out of the Northern Territory instead of Perth due to Western Australia's strict border rules.
More than 18 months after the Australian Government introduced an indefinite ban on international travel, holidaying overseas will be back on the agenda in some parts of the country in mere weeks. From November, when each state hits the 80-percent doubled-vaccinated threshold, they'll be permitted to reopen to overseas trips — but, if you're now eyeing off a jaunt to the UK, one popular route to London is undergoing a considerable change.
Back in September, Qantas announced that its direct Perth-to-London route probably wouldn't be able to return until April 2022 due to Western Australia's strict border rules. Now, the Aussie carrier has confirmed that that's the case, and that it'll be temporarily heading non-stop from Australia to the UK out of Darwin instead.
Accordingly, if you're the kind of traveller who likes fewer stopovers, and can also cope with spending almost a whole day on a plane non-stop, you might have a visit to the Northern Territory in your future. The flight from Darwin to London will take 17 hours and 20 minutes to travel 13,800 kilometres, and will actually initially originate in Sydney — departing from New South Wales five times a week from Sunday, November 14.
"The Kangaroo route is one of the most iconic on the Qantas international network and we are delighted that Darwin will play a vital role in Australia's post pandemic reopening to the world," said Qantas Group CEO Alan Joyce in a statement.
"Qantas has been flying repatriation services from London to Darwin as part of the airline's efforts to help bring Australians home over the past 12 months, so our pilots already have extensive experience operating this particular route," he continued.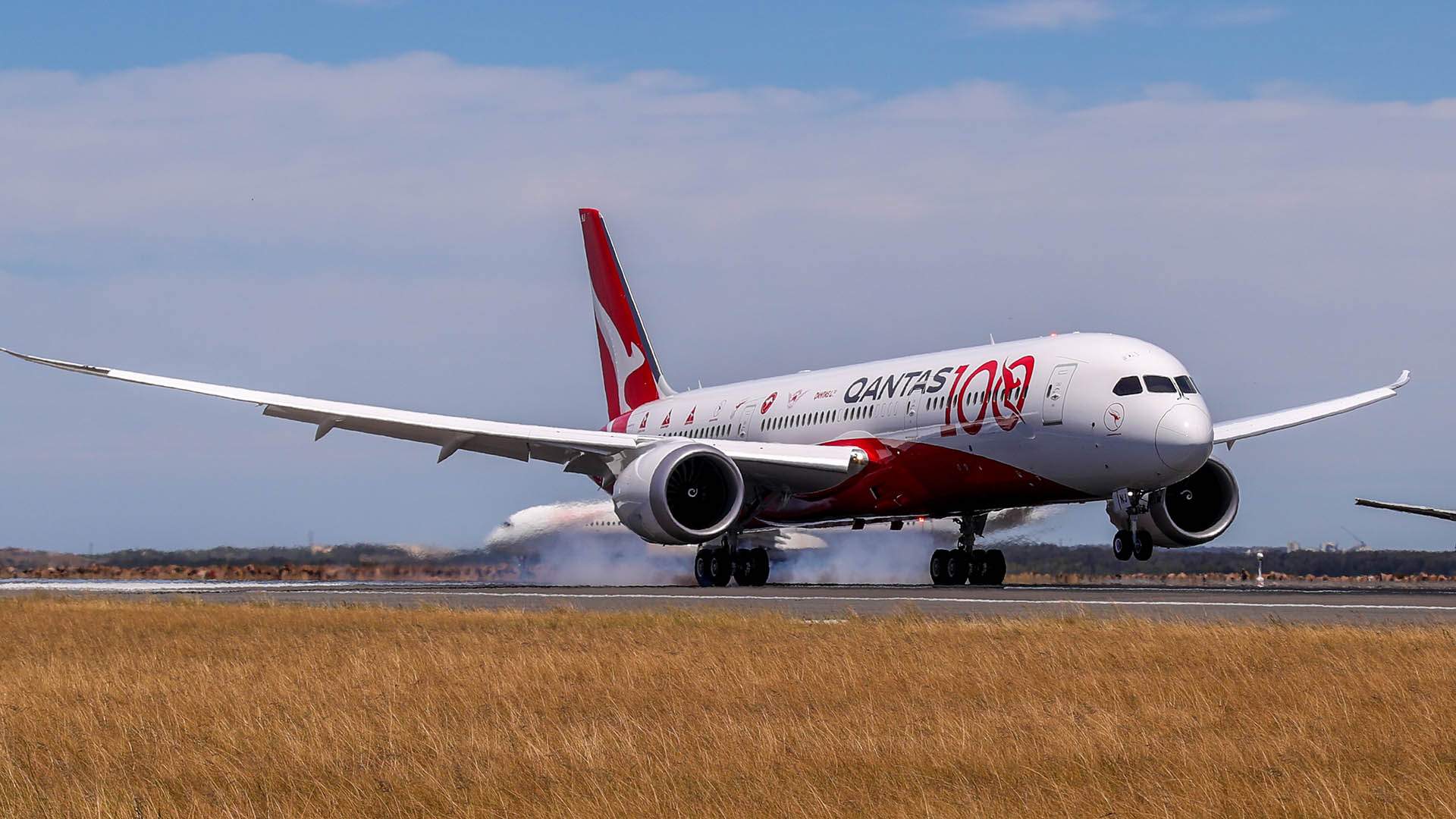 The super-long flights are slated to run out of Darwin until April, when it's expected that the direct route from Perth to London will be able to resume. That said, the airline's statement does also flag that "while this is a temporary change to the route, Qantas will watch how it performs and is open-minded about what it could lead to down the track."
Also, travellers will have a different experience flying in and out of Darwin depending on whether they're keen to jet off as soon as the international travel restarts, or if they wait until a bit later. The arrangement is being rolled out in two stages, with the first step allowing transiting passengers from all Aussie states, or returning from London, to visit the international lounge and shops at Darwin Airport. It isn't till the second phase that transiting passengers will also have the option to leave the terminal and visit Darwin, however.
When the Perth-to-London flights first launched back in 2018, they were obviously a big deal. Taking one is certainly an experience, from the layover time spent in the Perth airport if you're starting out from another city, through to what it feels like to sit on a plane (or get up and walk the aisles every now and then, for exercise) for that very lengthy spell.
You might remember that, pre-pandemic, Qantas was contemplating starting non-stop routes from Sydney, Melbourne and Brisbane to both London and New York, too. In fact, it had even run two trial journeys, and was poised to announce whether it was feasible in March 2020. We all know what happened to international travel then, though, so clearly the topic hasn't been a priority since.
Qantas' direct flights from Darwin to London will take to the air in the week beginning Sunday, November 14. For more information, head to the Qantas website.
Images: Qantas
Introducing Concrete Playground Trips
Book unique getaways and adventures dreamed up by our editors