ARTS & ENTERTAINMENT
This New Melbourne Retail Arcade Has Been Transformed Into an Immersive Public Gallery
Wander through West Side Place to catch bold works from Reko Rennie, Rone, Adnate and more.
After a quiet year of shut doors and lockdowns, Melbourne's CBD is finally springing back to life. And one pocket will be making a colourful comeback like no other, reborn as a public art gallery featuring large-scale works from some of the country's top contemporary artists.
Part of a new retail precinct off Spencer and Lonsdale streets — which is also set to house the flashy new Ritz-Carlton hotel — the transformed West Side Place arcade has been dubbed Australia's first 'artcade'. The immersive gallery was brought to life at the hands of award-winning street art collective Juddy Roller, and renowned talent including Reko Rennie, Rone, Adnate, Lisa King, Meggs, George Rose, John Aslanidis and Caleb Walmlsey (aka Mayonaize).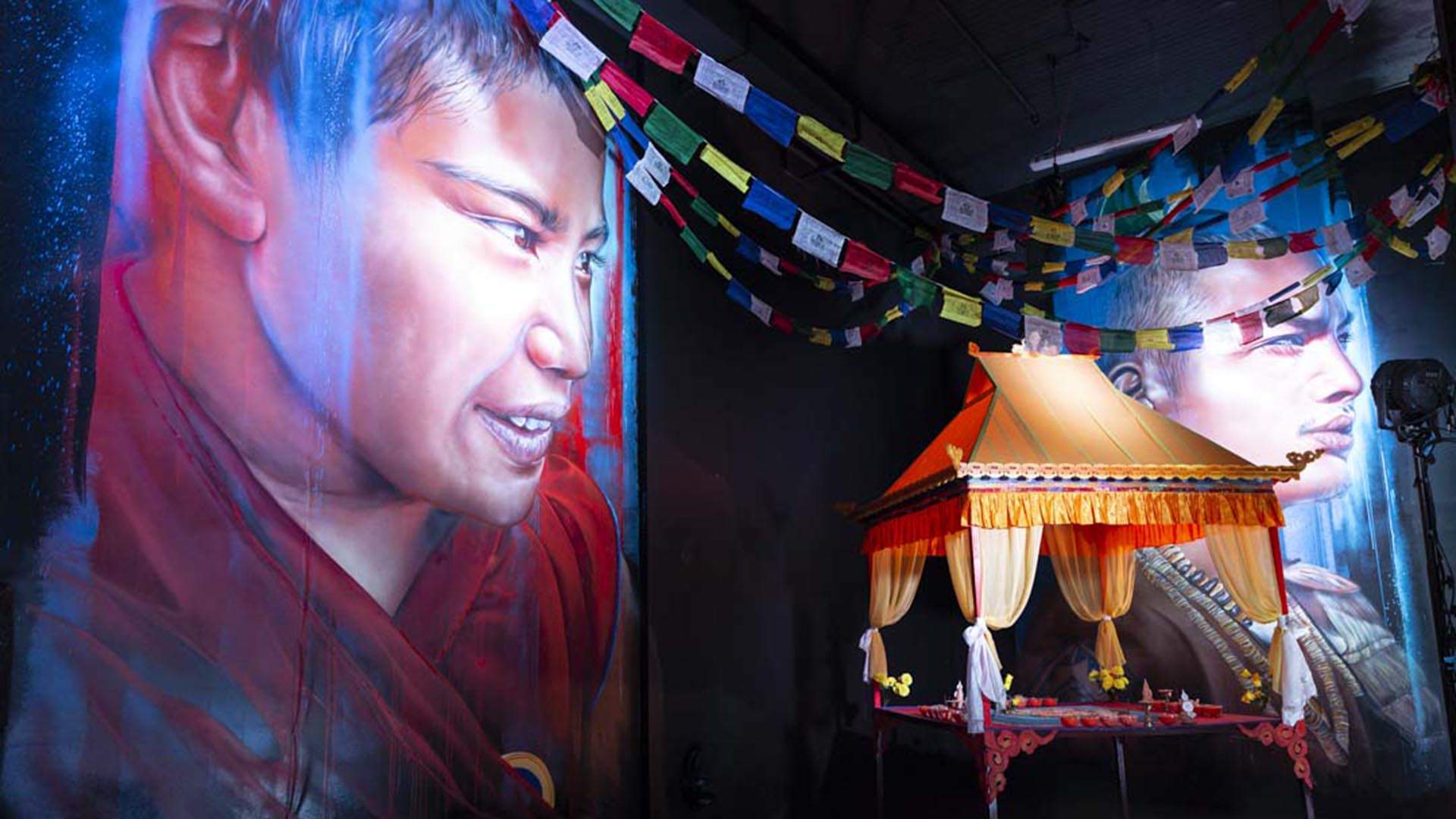 Working to a 30-day installation deadline, this diverse group of artists have completely overhauled the arcade's future shop, restaurant and cafe spaces, with a bold exhibition series that opened to the public on Friday, November 13. Among the works, you'll spy 'a room lost in time', created by acclaimed artist Rone in a nod to his hit 2019 installation Empire. That's the one that famously transformed a deserted 1930's mansion in the Dandenongs into a multi-sensory ode to decay.
Neighbouring works include Reko Rennie's 225-square-metre ode to the Kamilaroi people — and a portrait-style celebration of global indigenous cultures by Adnate, whose murals you've seen gracing Collingwood's public housing block and The Silo Art Trail.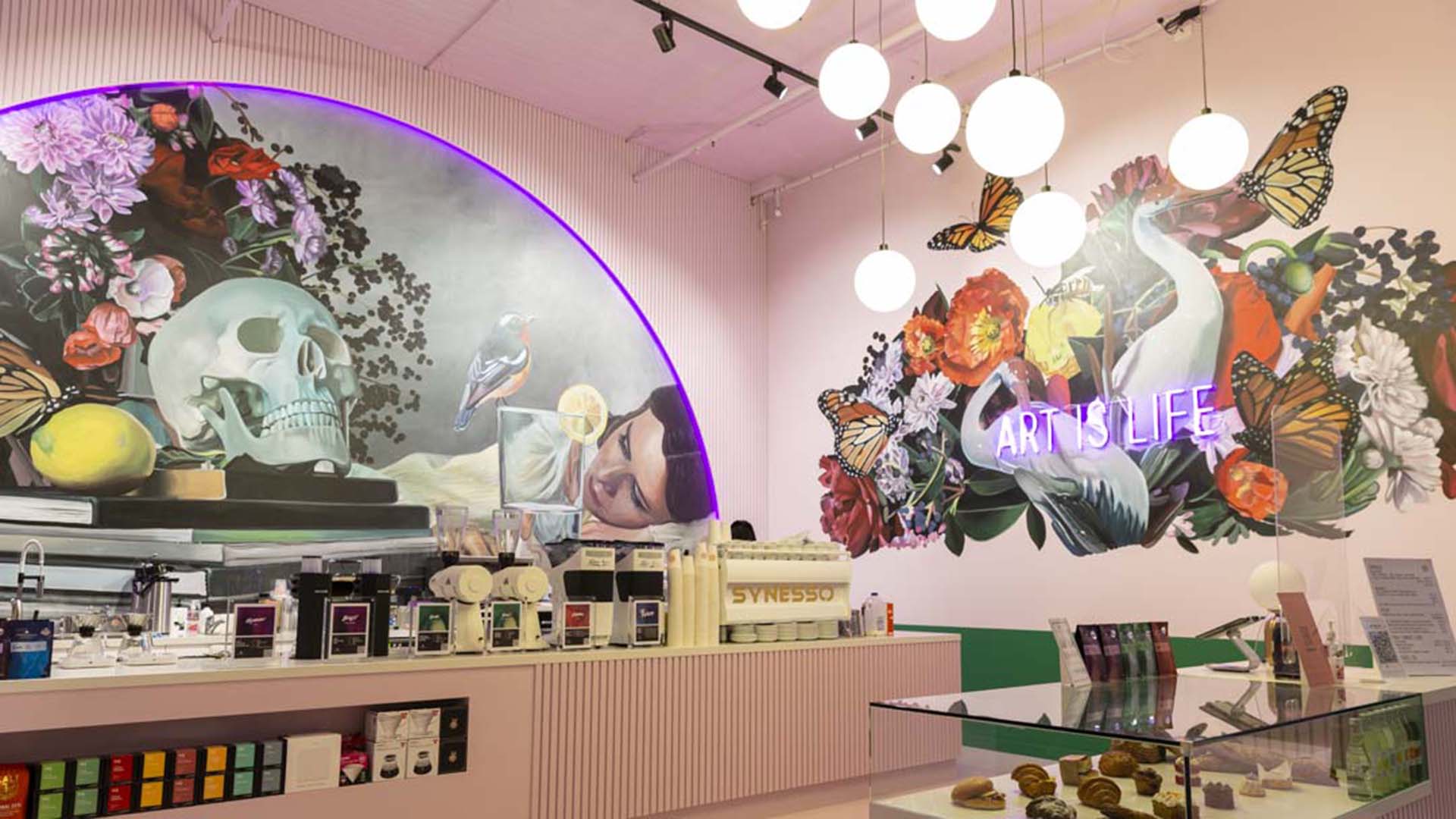 The arcade is also home to a new concept cafe called Merriment, which is designed by artist Lisa King, was built by the Juddy Roller team and heroes a renaissance-inspired work celebrating female artists. Here, specialty coffee comes courtesy of Commonplace Coffee Brewers, while a neon installation proclaiming 'Art is Life' sets the tone for your wander through the rest of the arcade's visual delights.
Find West Side Place, Merriment and all the artworks at 250 Spencer Street, Melbourne.
Images: Julia Sansone
Published on November 14, 2020 by Libby Curran