FOOD & DRINK
Five Hacks to Make Your Dinners as Good as What You'd Get Out on the Town
Become the master of at-home fun.
Five Hacks to Make Your Dinners as Good as What You'd Get Out on the Town
Become the master of at-home fun.
in partnership with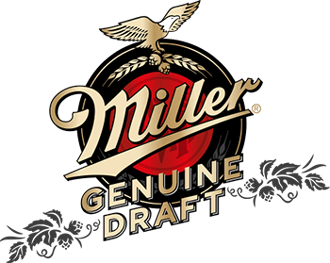 Remember the good old days when you'd meet up with your mate for a beer at the pub, grab a late-night feed and dance till dawn all in one night? Yeah, us too. But just because we can't go out right now and enjoy our city's best restaurants and bars doesn't mean you have to live life in the slow lane. You can still bring the good times to your living room. Want to take your cooking game to the next level? Now's the time to get creative in the kitchen — with some expert guidance, of course. Or you could order a DIY meal kit from your favourite dining spot so you can just worry about all the fun times to be had. Because, when you're at home, you make the rules.
If you don't know where to start when it comes to customising your best night in, we've got you covered. We've partnered with Miller Design Lab to celebrate creativity and self-expression when it comes to dining (and drinking) at home. Miller Design Lab is a space built by Australia's leading minds in design, art, technology, fashion and, of course, culinary geniuses. Together, we're celebrating our nightlife and its impact on culture by bringing exceptional experiences to you — like turning your crib into a fine dining restaurant. So, pop on your apron, grab a cold one from the fridge and look no further.

START WITH THE ESSENTIALS
First up, having the right tools is non-negotiable. Sure, you may have the skills, but you can't create the Sistine Chapel without any paint — and same goes in the kitchen. If you're looking to become a whiz with a wok or perfect the art of baking, you best invest in some good cooking utensils. That said, we're assuming you can cook an egg and peel a potato, so we'll rush through a list of staples: pots, pans, spatula, chopping board, a strainer, vegetable peeler, can opener, cutlery and a wooden spoon. You get the idea. And, unless you plan on turning everything into soup, you'll need a good set of knives. According to Momofuku master David Chang, you only really need three knives: a paring knife, a serrated bread knife and a chef's knife. The first two can be bought pretty cheaply, but you'll want to fork out a bit more on the chef's knife. And as tempting as it may be after MasterChef, don't even think about buying an ice cream machine until you have the basics.
Now, the fun stuff. You'll need some nice-looking plates and glassware to take your feast to the next level. There are a bunch of local ceramicists and designers making stunning tableware, including Mud, Studio Enti, Dinosaur Designs and Maison Balzac's colourful goblets and fun champagne flutes, plus independent potters such as Milly Dent, Sarah Schembri and Hayden Youlley.

SHARPEN UP YOUR SKILLS WITH A TOP CHEF
No matter if you're a kitchen novice or know your way around a Le Creuset, we can all learn some tips and tricks from some of the world's most creative chefs. Massimo Bottura is currently hosting nightly cooking tutorials. While the Michelin-starred chef behind Italy's famed Osteria Francescana is in lockdown, he's teaching you the joys of Italian cooking for free with his Kitchen Quarantine lessons. Designed to help spread feelings of connectivity, curb boredom and teach a few new tricks at a time when an increasing chunk of the world's population is in lockdown, self-isolation or self-distancing, these cooking tutorials go beyond textbook cooking. And of course, with Bottura's famously cheery personality, the guy's just a total joy to watch. Because Italian cuisine is the ultimate at-home comfort food, you should learn how to make pasta from a well-seasoned cook: nonna. Actually two nonnas, Nonna Nerina and Nonna Giuseppa.
For a lesson on Australian home cooking, turn to Aussie legend and culinary icon Maggie Beer, who is also live streaming every day. Dubbed Cooking with Maggie, the free series of videos show you how to make an easy rustic-style dish in under 20 minutes — from eggplant and eggs to a caramelised onion and persian feta side dish. Another Aussie chef dishing up the goods is Dan Hong (Mr Wong, Ms G's, Queen Chow) via his Instagram. Tune in and you'll learn how to make his famed cheeseburger spring rolls, salt and pepper squid and slow-roasted short rib. For any other kitchen-related (and entertaining) content, check out these eight tasty food podcasts.

TRACK DOWN THE BEST (FREE) RECIPES
Now that you've learnt from some of the best, you'll want to pick a recipe to tackle on your own. After all, it's time for you to add your own flavour. But before you attempt the best gnocchi ever made or bake even more sourdough, you'll want to do your research. Luckily, you don't have to look too far to find recipes. But, not all are created equal — so, it's about where to look. US-based Bon Appétit — as the name suggests — is a go-to for any culinary query, including a bunch of lip-smacking recipes. Feel like a lobster roll for dinner? No problem, it's got it here. Craving a mean steak? It's got a whole dedicated section. New York Times Cooking also has thousands of the best recipes from the global newspaper. You'll find food editor Sam Sifton's suggestions — from earl grey madeleines to a weeknight fried rice and trini chana and aloo (chickpea and potato curry) — plus a heap of pantry, slow cooker, easy-to-bake and essential Indian recipes. Basically, whatever you've got a hankering for, chances are it's got it. For something more local, podcast Highly Enthused often has a round-up of good recipes. You can listen to it here.

GET THOSE HARD-TO-FIND INGREDIENTS
You're spicing things up, which means you'll probably have some things on your grocery list that you won't find at Woolies or Coles. From artisanal cheeses to Lao Gan Ma chilli sauce and rare spices, such ingredients require you to know where to track them down. At the moment, Sydneysiders can head to Two Providores's Marrickville warehouse every Saturday to pick up everything from top-notch oils to bacon jam, New York-style rare roast beef and hard-to-find flours. For fresh seasonal produce, it's hard to go past Glebe mainstay Galluzzo Fruiterers, which is currently delivering to locals every Monday–Friday. Quattro Deli in Chatswood is dedicated to sourcing the best local and imported specialty items — think Italian gorgonzola, buffalo mozzarella, mortadella, olives, spreads and even vino — and is delivering deli-to-door at the moment. And for all things cheese, Penny's Cheese Shop and Paesanella Food Emporium are great go-tos. For Asian groceries, your best bets are Boon Cafe at Jarern Chai Grocer and Thai Kee IGA Supermarket.
For those in Melbourne, a good one-stop-spot is South Melbourne Market, which has launched a drive-thru pick up point. Vegans will find pretty much everything imaginable in Shannon Martinez's and Mo Wyse's spin-off vegan New York-style delicatessen, Smith & Deli. You can place orders for pick up or delivery via Mr Yum. For charcuterie, Obelix & Co has got you pretty well covered and is offering local delivery and if you're after some fancy fromage to go with it, hit up Milk the Cow, which is delivering also. Asian grocers such as TANG, Hometown Asian Supermarket and Minh Phat are all open and well-stocked, too.
In Brisbane, Hong Lan Asian Food & Seafoods is one of the best Asian grocers in town. Rosalie Gourmet Market is an institution for a reason — it's packed with everything from oils to pastries, chocolates and fresh flowers. Black Pearl Epicure has your cheese needs sorted with over 300 types and for Italian goods, head to Amici Deli in Chermside.
Plus, a bunch of restaurants in Sydney, Brisbane and Melbourne have turned into mini grocers, many supplying the goods usually saved for industrial kitchens. If you can't leave the house right now, Simon Johnson is delivering across Sydney and Melbourne, too.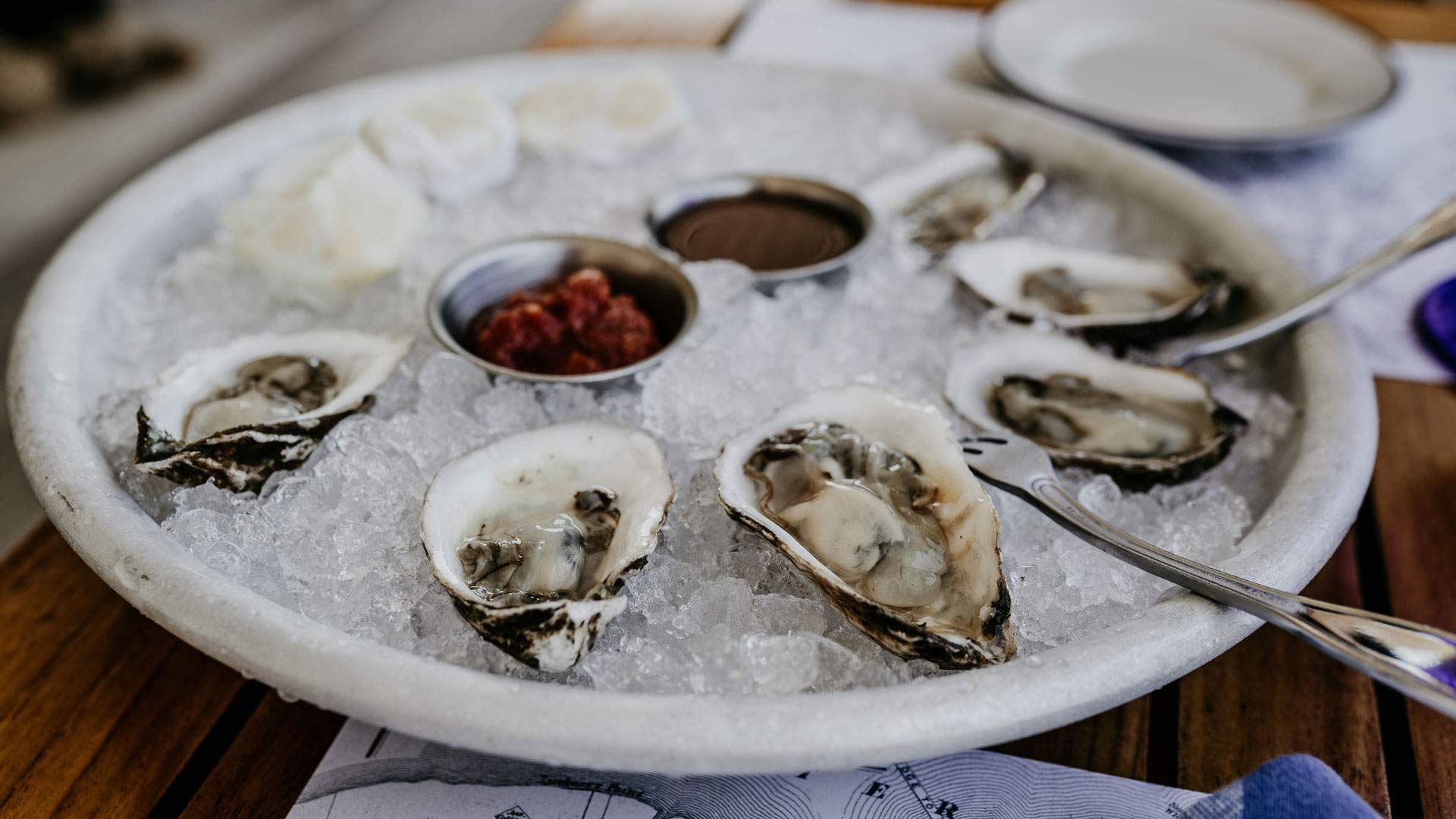 ORDER IN — AND SKIP STRAIGHT TO THE GOOD TIMES
In Sydney, you're spoiled for choice when it comes to DIY meal packs. Ragazzi — the CBD's new pasta bar by the Love, Tilly Devine crew — has ready-to-cook pasta and wine packs (serves two), which are available for pick or delivery within five kilometres of the restaurant. Chippendale's fine diner Ester has weekly takeaway packs, offering a range of ready-to-eat and almost ready meals — with the likes of steamed blood sausage buns, shallot and sichuan pepper tart tartin and leftover sourdough ice cream on the menu. You can pick it up from the restaurant every Saturday between 3–5pm. Mr Wong's, Bert's and Fred's also have packs available for delivery across Sydney metro.
Melburnians can order restaurant-quality oysters straight to their door thanks to supplier Mimosa Rock Oysters. They come live though, so you'll have to know (or learn) how to shuck. If you can venture out of the house, you'll find a raft of 'heat and eat' food packages available at Neptune Food & Wine. And while not exactly DIY, Attica — one of the top restaurants in the country —  is now offering takeaway and has opened a pop-up bakeshop.
If you're in the mood for a big warming bowl of noodles and live in Brisbane, Taro's has DIY ramen packs to go. It even has a how-to video if you need. King Street's French fine diner, Montrachet, is offering a selection of semi-prepared dishes in takeaway packs that can be collected from its Bowen Hills digs (orders must be made before 7pm for collection the next day). Plus, The Balfour Kitchen has a stack of ready-made meals like a Burmese pork curry, spaghetti with Korean bolognese, prawn and ginger wontons and thrice-cooked duck fat potatoes.
For dessert, a bunch of spots across Sydney, Melbourne and Brisbane are slinging some top-notch cookie dough for those of us who aren't the next Betty Crocker. To see where you can pick some up, head here.

For more ways to celebrate your city's nightlife and recreate its energy in your own space, head this way.
Published on April 30, 2020 by Cordelia Williamson