The Best Japanese Cafes, Restaurants and Bars in Melbourne
From sashimi to yakitori and ramen and katsu, here are some of the best places to fill up on Japanese nosh.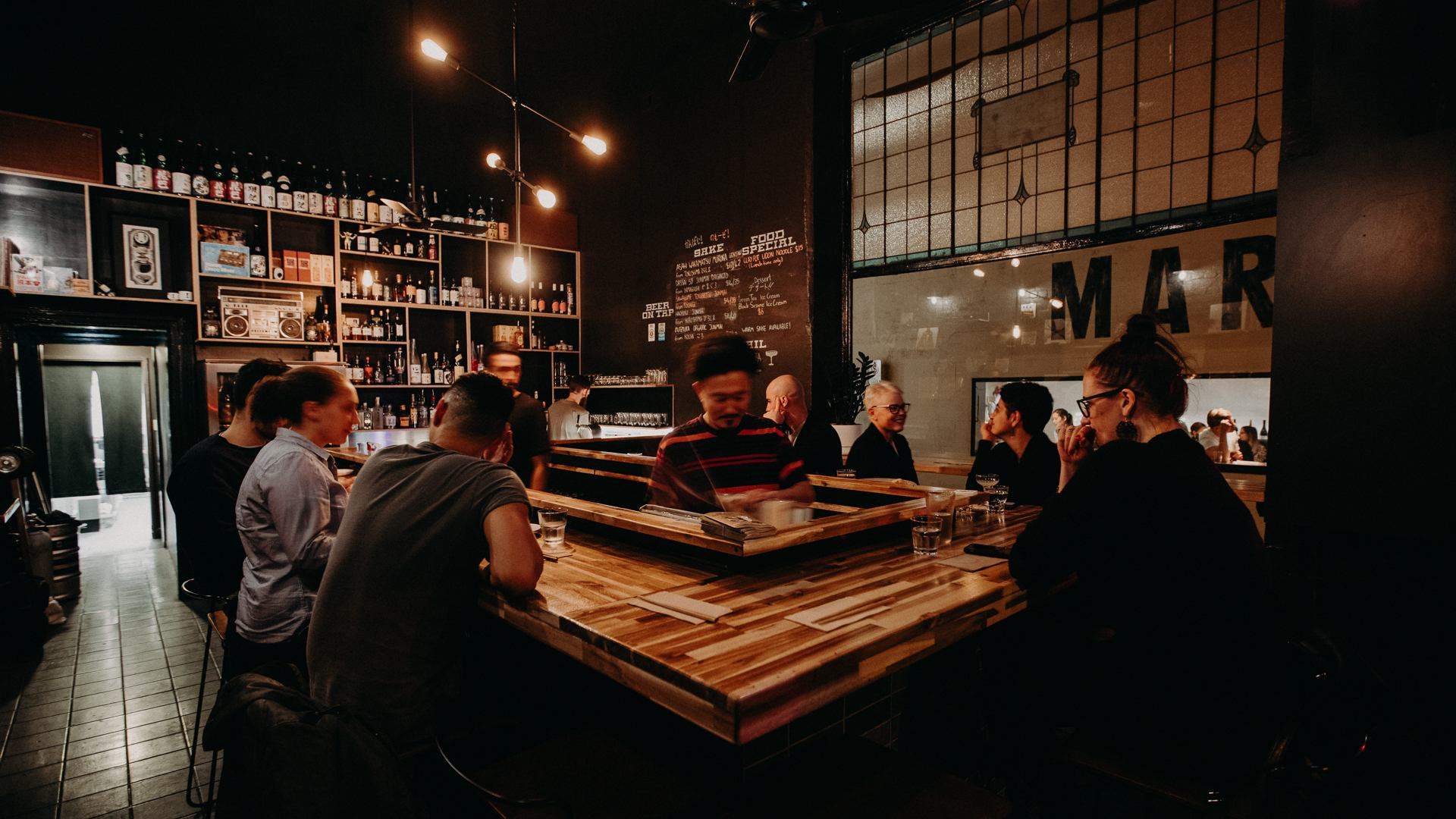 It's a multicultural city that we call home here in Melbourne, with its dining scene that's every bit as culturally diverse. And one cuisine that's become an essential part of our present and future diningscape is that of Japan, with its delicate flavours, refined techniques and revered street food culture. From bowls of silky ramen to deftly executed sashimi plates and fluffy katsu sandos, Melbourne's got some cracking iterations of it all. We love the old masters of the classics, just as we welcome the new wave of smart Asian-fusion concocters. Join us in revisiting our favourites and admiring the new movers and shakers.
Image: Tamura by Kate Shanasy.
Food & Drink

Chapel Street's sumptuous subterranean Japanese diner and bar has a flair for the dramatic.

Food & Drink

With a name that translates to 'sunny shop', Carlton's tiny Japanese pantry and cafe is heroing beautiful bento and house-made gelato.

Food & Drink

A yakitori and sake bar with an ex-Yardbird chef.

Food & Drink

A tiny ramen bar from the minds behind a beloved lockdown pop-up.

Food & Drink

Combining a love of Japanese food fare and Australian milk bars, Le Bajo is North Melbourne's newest destination for fluffy shokupan bread and house-roasted coffee.

Food & Drink

Down a narrow street just off Bridge Road, there is a quiet oasis of calm — and a journey to be taken. 

Food & Drink

A Japanese diner in Fitzroy serving up burnt miso ramen, which is smoky, sweet and intense.

Food & Drink

The San Telmo Group's playful take on modern Japanese barbecue heroes skewers cooked over charcoal and cleverly reworked classic cocktails.

Food & Drink

You'll find matcha IPAs, Japanese fried chicken and vinyl for sale at this Fitzroy bar.

Food & Drink

This colourful Chris Lucas venture features a futuristic aesthetic and a menu filled with Japanese street food that's cooked over flames.

Food & Drink

The Japanese ramen chain is now dishing up its lauded soup in the QV building.

Food & Drink

The eatery specialises in a balanced kaiseki by acclaimed Japanese chef Tomotaka Ishizuka.

Food & Drink

Hand-strained miso soup, Tokyo coffee and traditional Japanese fare in West Melbourne.

Food & Drink

A futuristic katsu sando and Japanese coffee bar in the CBD.

Food & Drink

Finally, Melbourne's very own shop dedicated exclusively to ramen.

Food & Drink

Izakaya-style dining at the Brunswick end of a worldly Lygon Street.

Food & Drink

This ramen delivery service by two chefs proved so popular during lockdown, it's spawned its own bricks-and-mortar ramen bar.

Food & Drink

Mr Miyagi has stayed loyal to their original commitment to fun — which won them hearts in Windsor and across the river all the way back in 2013.

Food & Drink

A 25-seat yakitori and rock 'n' roll bar in Fitzroy.

Food & Drink

This little Richmond eatery is slinging meatball katsu-sandos, donburi bowls, cocktails and rare Japanese sake.

Food & Drink

Chris Lucas's three storeys of Japanese grandeur.

Food & Drink

The third sister has been born, and she brings a Japanese edge to the family.

Food & Drink

Fun, fusion Japanese that can be found on both side of the river.

Food & Drink

A gyoza and beer bar inside an art-covered Collingwood building.

Food & Drink

Emporium's new sushi train and barbecue has a little something for every taste.

Food & Drink

A picture of perfect design, balance and Japanese cafe fare.

Food & Drink

This CBD cafe is dedicated to fluffy soufflé pancakes and creative sodas.

Food & Drink

The acclaimed fine diner has brought its famed Japanese fare from regional Victoria to Carlton.

Food & Drink

The umami-rich and affordable ramen at this joint is worth the trek to Carnegie.

Food & Drink

A dietary requirement-friendly ramen joint with vegan broth and gluten-free noodles.

Food & Drink

This Prahran ramen joint is known for its rich and creamy slow-cooked broth.

Food & Drink

Carlton's all-you-can-eat DIY Japanese barbecue joint.
Tap and select
Add to Home Screen
to access Concrete Playground easily next time.
x