The Biennale of Sydney Has Revealed Its Artists, Venues and First Events for 2024's 'Ten Thousand Suns' Edition
Here's what you'll be seeing, and where, at next year's three-month-long art celebration across Sydney.
The Harbour City doesn't lack art highlights all year, every year, but every two years the New South Wales capital plays host to the Biennale of Sydney. 2024 will be one such year, with a hefty lineup in store under the theme Ten Thousand Suns. Wondering where you'll be going, which artists will be providing works and what events you'll be hitting up? March might still be almost half a year away, but the Biennale has unveiled more 2024 details.
Art fans had already learned that everything will revolve around Ten Thousand Suns next year. The first 39 artists that'll be reflecting on the topic had been named as well, and the fact that White Bay Power Station will open to the public for the first time in over a century for the Biennale had similarly been announced. Now comes more creatives, places and specific events, all taking over Sydney — and for free — from Saturday, March 9–Monday, June 10, 2024.
Contributing pieces: 88 artists and collectives from 47 countries. Australia is represented, of course, as is everywhere from Aotearoa New Zealand, Indonesia, India and Japan to Ukraine, Brazil, Mexico, the UK and the US.
International talents include Andrew Thomas Huang, Adebunmi Gbadebo, Pacific Sisters, Martin Wong, Frank Moore, Maru Yacco and Anne Samat. Among the Aussies: Gordon Hookey, Tracey Moffatt, Serwah Attafuah, William Yang, VNS Matrix, Kirtika Kain, Joel Sherwood Spring and Juan Davila.
Also, 14 First Nations artists have been commissioned by Fondation Cartier pour l'art contemporain, one of the Biennale's partners, to make new works just for the event: Mangala Bai Maravi, Doreen Chapman, Megan Cope, Cristina Flores Pescorán, Freddy Mamani and Dylan Mooney, as well as Orquideas Barrileteras, John Pule, Eric-Paul Riege, Darrell Sibosado, Kaylene Whiskey, Yangamini, and Nikau Hindin in collaboration with Ebonie Fifita-Laufilitoga-Maka, Hina Puamohala Kneubuhl, Hinatea Colombani, Kesaia Biuvanua and Rongomai Gbric-Hoskins.
Expect to enjoy Mooney's mural tribute to Malcolm Cole, the queer queer First Nations dancer and activist who created history by leading the first-ever Aboriginal float at the Sydney Gay and Lesbian Mardi Gras Parade in 1988 — and also Sibosado's riji (aka pearl shell) designs in neon. Both will feature at White Bay Power Station, as will VNS Matrix's exploration of women and technology via banners.
Chau Chak Wing Museum joins the Biennale of Sydney footprint for the first time, which is where Mangala Bai Maravi and Wong will feature pieces — one continuing to preserve tattooing patterns used by her people, India's Baiga group; the other being celebrated posthumously with nine paintings that focus on queer sexuality, as well ethnic and racial identities.
At White Bay Power Station and Artspace, Indigenous weaving and jewellery making will be in the spotlight via Riege. Also at the latter venue, Gbadebo will display new ceramic works that continue her interrogation of her family's past and America's history of slavery. And over at the Art Gallery of NSW, Hookey and Yacco will have works on offer.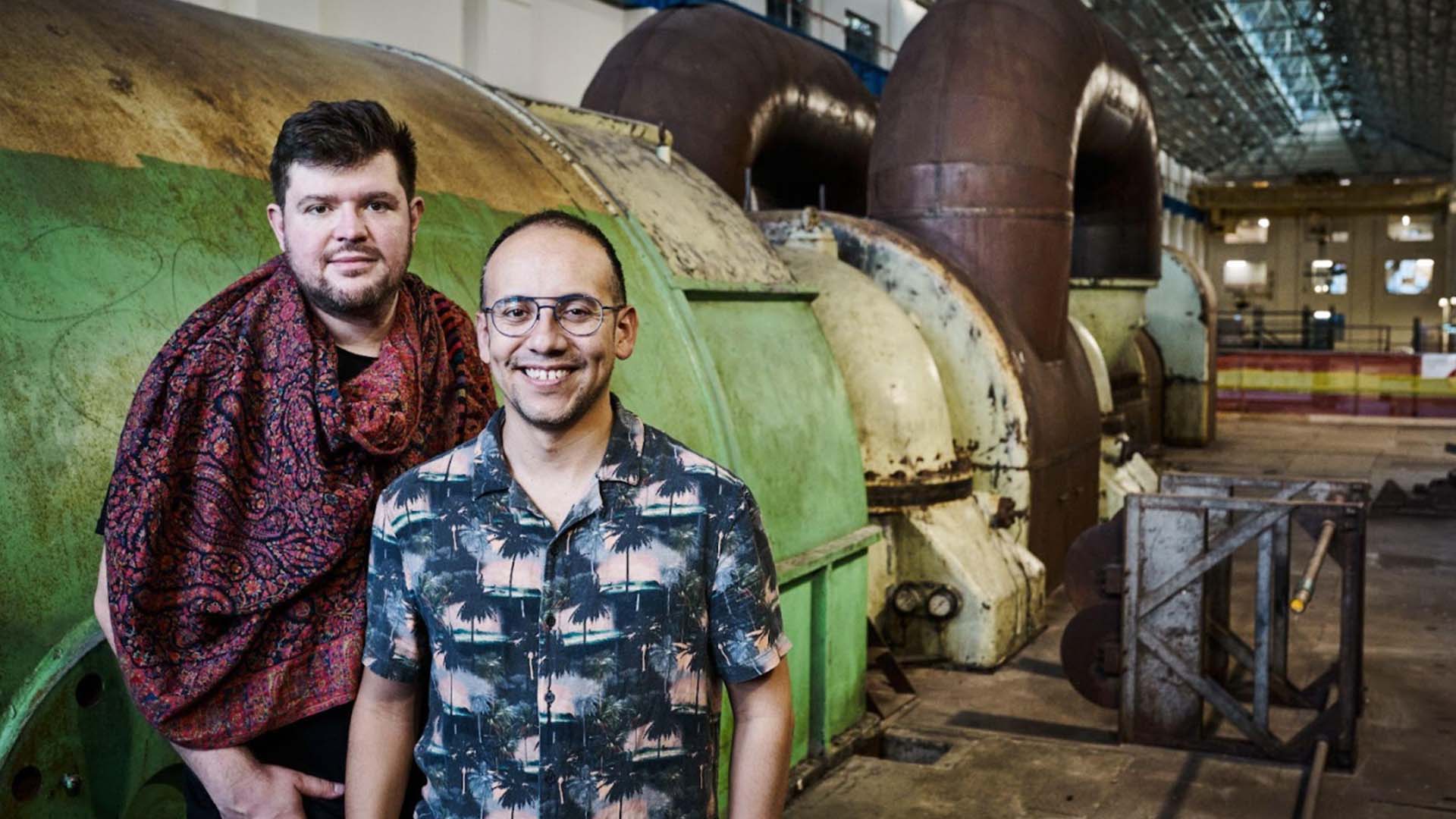 The lineup also spreads over to the Museum of Contemporary Art Australia, which is where pieces by Moore and Kain will feature — and to UNSW Galleries, where Sherwood and Elyas Alavi will be found. Whoever is showcased where, they'll be pondering heat, power, light, summer, joy, strength, the changing climate and everything else that the sun brings to mind. And, they'll be part of a lineup that also includes artist talks, art tours, workshops and more.
Kicking off the 2024 Biennale of Sydney: Lights On, a concert at White Bay Power Station on Friday, March 8, with the Phoenix Central Park team curating an outdoor stage headlined by Charlotte Adigéry and Bolis Pupul. Vv Pete, UTILITY & Friends and DJ HALFQUEEN also feature on the bill, while roving performers will do the rounds and there'll be an indoor dance floor that uses a traditional Colombian picó sound system called El Gran Mono.
"
Ten Thousand Suns
departs from an acknowledgement of a multiplicity of perspectives, cosmologies and ways of life that have always woven together the world under the sun. A multiplicity of suns conveys ambiguous images. It evokes a scorching world, both in several cosmological visions and very much in our moment of climate emergency," said 2024 Biennale of Sydney Artistic Directors Cosmin Costinaș and Inti Guerrero about the program.
"But it also conveys the joy of cultural multiplicities affirmed, of First Nations understandings of the cosmos brought to the fore, and of carnivals as forms of resistance in contexts that have surpassed colonial oppression."
"The 24th Biennale of Sydney works with these different layers of meaning, acknowledging the deep ecological crises derived from colonial and capitalist exploitation while refusing to concede to an apocalyptic vision of the future. The 24th Biennale of Sydney proposes instead solar and radiant forms of resistance that affirm collective possibilities around a future that is not only possible, but necessary to be lived in joy and plenitude," Costinaș and Guerrero continued.
BIENNALE OF SYDNEY 2024 — ARTIST LINEUP:
Adebunmi Gbadebo (USA)
Agnieszka Kurant (Poland / USA)
Agnieszka Polska (Poland / Germany)
Alberto Pitta (Brazil)
Andrew Thomas Huang (USA)
Anne Samat (Malaysia / USA)
Barrileteros Almas del Viento (Guatemala)
Bonita Ely (Australia)
Breda Lynch (Ireland)
Candice Lin (USA)
Chitra Ganesh (USA)
Choy Ka Fai (Singapore / Germany)
Christopher Myers (USA)
Christopher Pease (Minang/Wardandi/Bibbulmun, Australia)
Citra Sasmita (Indonesia)
Cristina Flores Pescorán (Perú / Netherlands / USA)
Darrell Sibosado (Bard/Noongar, Australia)
Destiny Deacon (KuKu (Cape York) & Erub/Mer (Torres Strait), Australia)
Dhopiya Yunupiŋu (Gumatj/Yolŋu nation, Australia)
Diane Burns (Anishinaabe/Chemehuevi, USA)
Doreen Chapman (Manyjilyjarra, Australia)
Dumb Type (Japan)
Dylan Mooney (Yuwi/Meriam Mir/South Sea Islander, Australia)
Eisa Jocson (Philippines)
El Gran Mono (Colombia / Australia)
Elyas Alavi (Hazara, Afghanistan / Australia) with Hussein Shirzad (Afghanistan / Australia); Jimmy Hintons (Australia); John Hintons (Australia) and Alibaba Awrang (Afghanistan / USA)
Eric-Paul Riege (Diné/Navajo, USA)
Felix de Rooy (Curaçao / Netherlands)
Francisco Toledo (Mexico)
Frank Bowling (UK / Guyana)
Frank Moore (USA)
Freddy Mamani (The Plurinational State of Bolivia)
Gordon Hookey (Waanyi, Australia)
Hayv Kahraman (Iraq / Sweden / USA)
I Gusti Ayu Kadek Murniasih (Murni) (Indonesia)
Idas Losin (Truku/Atayal, Taiwan)
Irene Chou (Hong Kong / Australia)
James Eseli (Kala Lagaw Ya/Badhulaig, Torres Strait Islands, Australia)
Li Jiun-Yang (Taiwan)
Joel Sherwood Spring (Wiradjuri, Australia)
John Pule (Niue / Aotearoa New Zealand)
Josh Kline (USA)
Juan Davila (Chile / Australia)
Júlia Côta (Portugal)
Kaylene Whiskey (Yankunytjatjara, Australia)
Kirtika Kain (India / Australia)
Köken Ergun (Turkey / Germany)
Kubra Khademi (Afghanistan / France)
Lawrence Lek (Malaysia / UK)
Leila el Rayes (Australia)
Mangala Bai Maravi (India)
Mariana Castillo Deball (Mexico / Germany)
Marie-Claire Messouma Manlanbien (France)
Martin Wong (USA)
Maru Yacco (Japan)
Mauroof Jameel & Hamsha Hussain (Maldives)
Megan Cope (Ngugi/Noonuccal, Quandamooka, Australia)
Ming Wong (Singapore / Germany)
Monira Al Qadiri (Kuwait / Germany)
Nádia Taquary (Brazil)
Nikau Hindin (Te Rarawa/Ngāpuhi, Aotearoa New Zealand), Ebonie Fifita-Laufilitoga-Maka (Fungamapitoa, Tonga, Aotearoa New Zealand), Hina Puamohala Kneubuhl (Kihalaupoe, Maui, Hawai'i), Hinatea Colombani (Arioi, Tahiti), Kesaia Biuvanua (Moce, Lau, Fiji), Rongomai Gbric-Hoskins (Te Rarawa/Ngāpuhi, Aotearoa New Zealand)
Niño de Elche & Pedro G. Romero (Spain)
Orquideas Barrileteras (Guatemala)
Özgür Kar (Turkey / Netherlands)
Pacific Sisters (Aotearoa New Zealand)
Pauletta Kerinauia (Miyartuwi (Pandanus), Tiwi Islands, Australia)
Petrit Halilaj (Kosovo / Germany) & Alvaro Urbano (Spain / Germany)
Robert Campbell Jnr (Ngaku/Dunghutti, Australia)
Rover Joolama Thomas (Kukatja/Wangkajunga, Australia)
Sachiko Kazama (Japan)
Sana Shahmuradova Tanska (Ukraine)
Satch Hoyt (UK / Jamaica)
Saule Dyussenbina (Kazakhstan)
Segar Passi (Meriam Mir/Dauareb, Torres Strait Islands, Australia
Sergey Parajanov (Armenia / Georgia)
Serwah Attafuah (Ashanti, Australia)
Simon Soon (Malaysia)
Tarryn Gill (Australia)
Te Whā a Huna (Tūwharetoa, Aotearoa New Zealand)
Tracey Moffatt (Australia)
Trevor Yeung (China / Hong Kong)
Udeido Collective (West Papua)
VNS Matrix (Australia)
Weaver Hawkins (England / Australia)
Wendy Hubert (Guruma/Yindjibarndi, Australia)
William Strutt (UK)
William Yang (Australia)
Yangamini (Tiwi; Gulumirrgin; Warlpiri; Kunwinjku; Yolŋu; Wardaman; Karajarri; Gurindji; Burarra, Australia)
The 24th Biennale of Sydney will run from Saturday, March 9–Monday, June 10, 2024. Entry will be free, as always. We'll keep you posted on the whole artist lineup and exhibition program when they're announced. 
Top image: Ngarrgidj Morr (the proper path to follow), 2022. Darrell Sibosado. Powder-coated steel, LED tubes, fittings, electrical component. 300 x 245 x 8 cm (each panel). Collection of The National Gallery of Australia. Photographer: TheNational Gallery of Australia. © Darrell Sibosado. 
Concrete Playground Trips
Book unique getaways and adventures dreamed up by our editors