ARTS & ENTERTAINMENT
Nine Ways to Score Cheap and Discounted Theatre Tickets in Sydney
Yes, it is possible to see a show for less than 30 bucks — you just need to get in at the right time.
Despite what Melburnians might say, Sydney has culture. Heaps of it. But being a culture vulture in our city ain't always cheap — especially when it comes to stage performances. With so many top-notch theatre productions coming to Sydney shores this year, it's hard to imagine how our wallets will handle them all. And while discount ticket outlets like Lasttix and Today Tix are useful, they don't necessarily get you regular access to a wide range of productions.
Lucky for us, Sydney's top theatre companies offer highly discounted tickets throughout the year. From independent and experimental productions right up to the latest Broadway hits, you can get in on the cheap. Here's how.

$49 TICKETS FROM SYDNEY THEATRE COMPANY
Sydney Theatre Company doesn't just offer discounted tickets to one-off performances. If you're under 30, you can nab cheap seats to performances on Monday–Friday and Saturday matinees, with tickets priced at just $49. If you've passed the 30 mark, you can still catch every show for $49 by attending on preview nights (the first three nights the performance opens). And 2021 is an especially good time to take advantage of these deals. Coming up in March and April is the Olivier Award-winning play Home, I'm Darling and Appropriate by Pulitzer Prize nominee Branden Jacobs-Jenkins.

$20 TICKETS AT SYDNEY OPERA HOUSE
Sydney's best known (and most attractive) theatre venue also offers some seriously enticing discounts. For starters, you can score $20 front-row-seats to the opera by signing up to the Opera Australia ballot. It's free to enter and offers a nice surprise in your inbox when you're selected. And it's never been a better time to sign up — this year, the Opera House is putting on two must-see shows: Tosca and Bluebeard's Castle.
For Opera House shows other than, well, the opera, all you have to do is head to the venue's website at noon each day to nab $21 tickets. This new deal is available through the end of March, giving you the chance to catch Rent, Circa's Peepshow and The Choir of Man. It's first in, best dressed, but you can grab four in one transaction and there are no booking fees at all.

30 AND UNDER DISCOUNTS AT BELVOIR STREET THEATRE
At Belvoir Street Theatre, the team is offering discounts to heaps of shows for those 30 and under. The discounted prices are available for previews, weekday matinees, Tuesday through Friday evenings and even Saturday matinees. The price ranges from $46–61, with full details over here. Student discounts are also available from $33, and preview tickets are on offer for one and all, starting from $51. Coming up in 2021 is the new play Stop Girl (which won the Blake-Beckett Trust Award) and the final dates for Virginia Woolf's A Room of One's Own.
For those experiencing tough times, the theatre also offers unwaged performances. Each season, Belvoir releases a program of free-of-charge matinee performances to the Upstairs productions. You can claim tickets to these performances by presenting an eligible Pensioner, Health Care or Veterans' Affairs Card. The full schedule of unwaged performances can be viewed here.

$40 AND UNDER TICKETS AT DARLINGHURST'S GRIFFIN THEATRE COMPANY
Darlinghurst's Griffin Theatre Company gives Sydneysiders the chance to see some of the most cutting edge emerging talent that Sydney's theatre scene has to offer — and you can often do so on the cheap. Heaps of its performances are priced at just $40, including the upcoming Jali and Is There Something Wrong With That Lady? If you're under 35, you can nab $38 tickets to the pricier shows like Prima Facie and Green Park. Or go for a subscription and grab a two-to-five play pass for $70–$170 (under 35s) or preview passes starting at $96 for two plays. You'll want to make sure you catch Orange Thrower, which is only available with a subscription.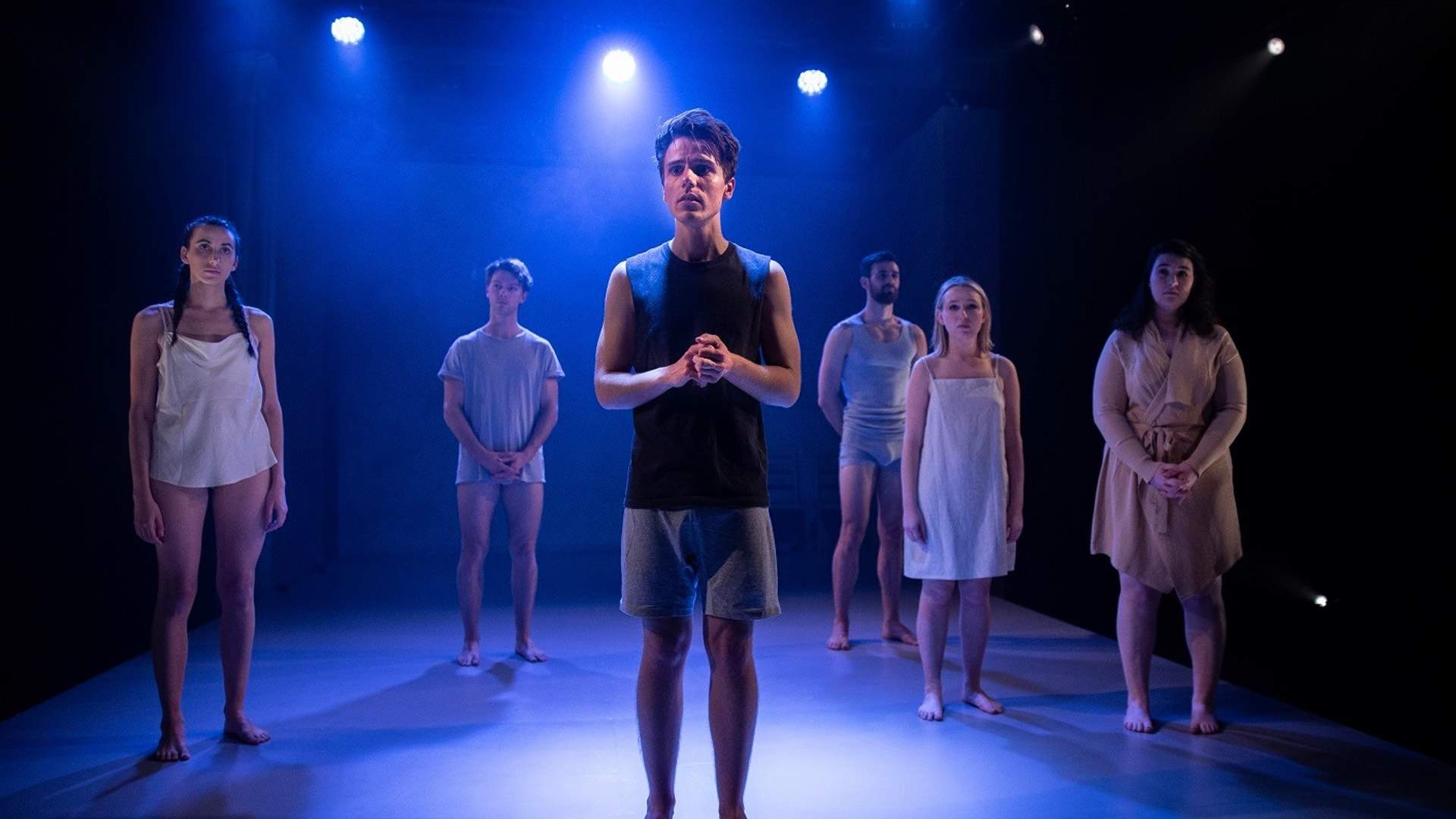 $20 TICKETS AT NEWTOWN'S NEW THEATRE
The New Theatre in Newtown is a favourite for emerging art, and it's also committed to keeping theatre as accessible as possible. Tickets to its upcoming performances Beautiful Thing and Glengarry Glen Ross are set at just $35 full price, with the previews costing just $20 and all Thursday showings — dubbed Thrifty Thursdays — set at $22. A yearly membership costs just $30, too — this gets you $22 tickets to all shows, plus heaps of other benefits. For the full 2021 upcoming season and for tickets, head here.

FREE MEMBERSHIP TO CAPITOL AND SYDNEY LYRIC THEATRES
Partner venues Capitol Theatre in Haymarket and the Sydney Lyric Theatre in Pyrmont both offer a membership program, and it's absolutely free to sign up. It's one of the best ways to see this year's blockbuster Broadway hits on the cheap. With it, you'll get members only pre-sale, access to the best seats in the house and special offers aplenty. At Sydney Lyric Theatre, you finally catch the highly anticipated arrival of Hamilton in mid-March. Over at Capitol, the hit Tony Award-winning musical Come From Away will take the stage from June. You can sign up for membership over here.

$27 CABARET NIGHTS AT DARLINGHURST THEATRE COMPANY
Darlinghurst Theatre Company is changing things up this year by focusing on cabaret and jazz club vibes for the start of 2021. Stop by each week for Thirsty Thursdays, where you can enjoy cabaret and musical theatre performances for just $27. A different performer will take the stage each week, with cast members from Merry Widow, The Rocky Horror Picture Show and Kinky Boots all on the docket recently. Grab a bottle of wine and enjoy drinks and dinner alongside the show tunes — with audience members encouraged to get involved, too. For everything that's happening at the theatre this year, head to the venue's website.

$40 AND UNDER TICKETS AT THE OLD 505 THEATRE
The Old 505 Theatre in Newtown may be a small operation, but it turns out some of the most impressive emerging theatre productions in the city. Tucked away on Eliza Street (just off King), the theatre offers a chance to see local indie productions without breaking the bank. This season, the tickets max out at $40 and all tickets include a $10 bar tab or a complimentary drink. You still have a few days left to catch The Cope Street Parade for just $30. Otherwise, February is packed with musical performances, with tickets starting from just $25. For the full program and all ticket details, head over here.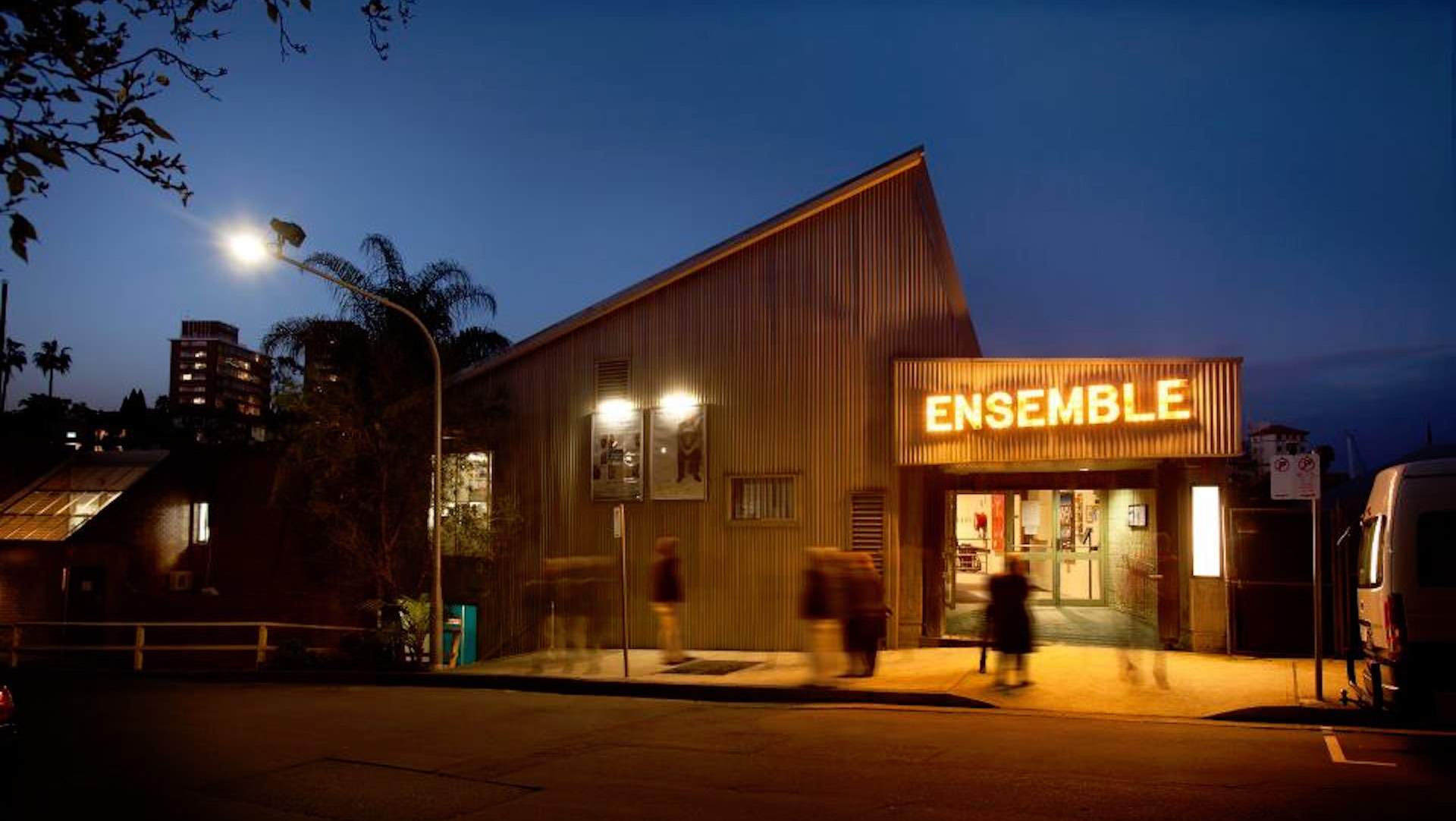 $38 TICKETS AT ENSEMBLE THEATRE IN KIRRIBILLI
Founded in 1958 and set on Sydney Harbour, Kirribilli's Ensemble Theatre is the longest continuously run professional theatre group in Australia. And it's committed to providing top-notch productions to young audiences for affordable prices. With its 30 and under program, tickets start at just $38 for previews and $43 for all other performances. The theatre company offers heaps of must-see shows, too. Coming up in 2021 are the world premieres of new Australian productions Kenny and Outdated, as well as the modern Australian thriller Honour.

Top image: Hamilton by Destination NSW
Published on February 14, 2021 by Marissa Ciampi