ARTS & ENTERTAINMENT
Nine Ways to Score Cheap and Discounted Theatre Tickets in Sydney
Yes, it is possible to see a show for less than 30 bucks — you just need to get in at the right time.
Nine Ways to Score Cheap and Discounted Theatre Tickets in Sydney
Yes, it is possible to see a show for less than 30 bucks — you just need to get in at the right time.
Despite what Melburnians might says, Sydney has culture. Heaps of it. But being a culture vulture in our city ain't always cheap — especially when it comes to stage performances. With so many top-notch theatre productions coming to Sydney shores this year, it's hard to imagine how our wallets will handle them all. And while discount ticket outlets like LastTix and TodayTix are useful, they don't necessarily get you regular access to a wide range of productions.
Lucky for us, Sydney's top theatre companies offer highly discounted tickets throughout the year. From independent and experimental productions right up to the latest Broadway hits, you can get in on the cheap. Here's how.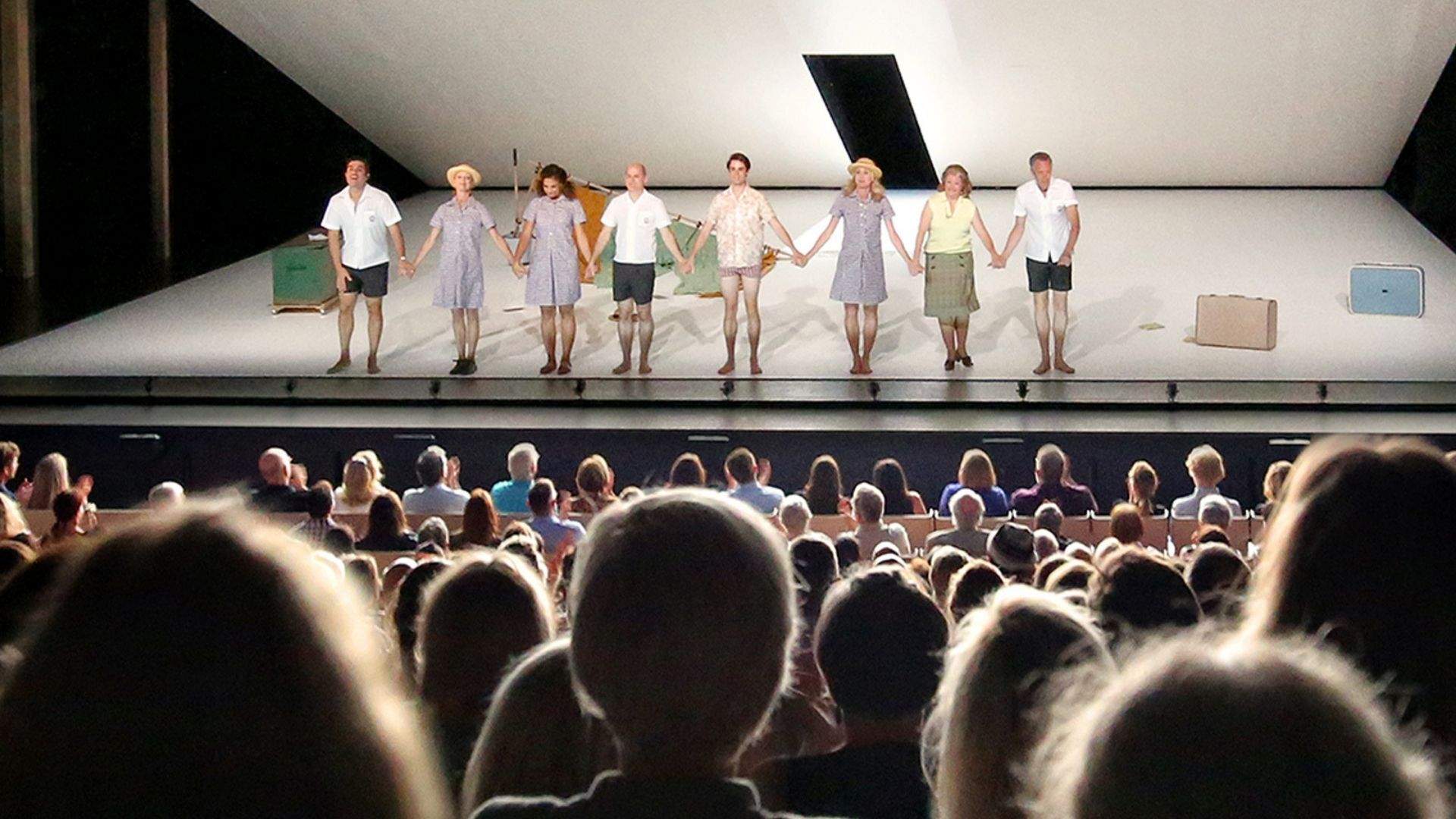 $30 TICKETS FROM SYDNEY THEATRE COMPANY
Sydney Theatre Company doesn't just offer discounted tickets to one-off performances. You can actually nab cheap seats to every single one of this mega theatre company's shows — even the sold out ones. The Thirties Program offers $30 tickets to each production, with no additional fees. Tickets for the following week's performance go on sale every Thursday at 9am. In addition to the Thirties Program, Sydney Theatre Company also offers $50 preview performances to all shows, plus under 30s and concession tickets too.
2020 is an especially good time to take advantage of these deals. Out right now is Arthur Miller's A View from the Bridge with Hollywood actors Rose Byrne and Bobby Cannavale, along with a world premiere adaptation of Oscar Wilde's The Picture of Dorian Gray.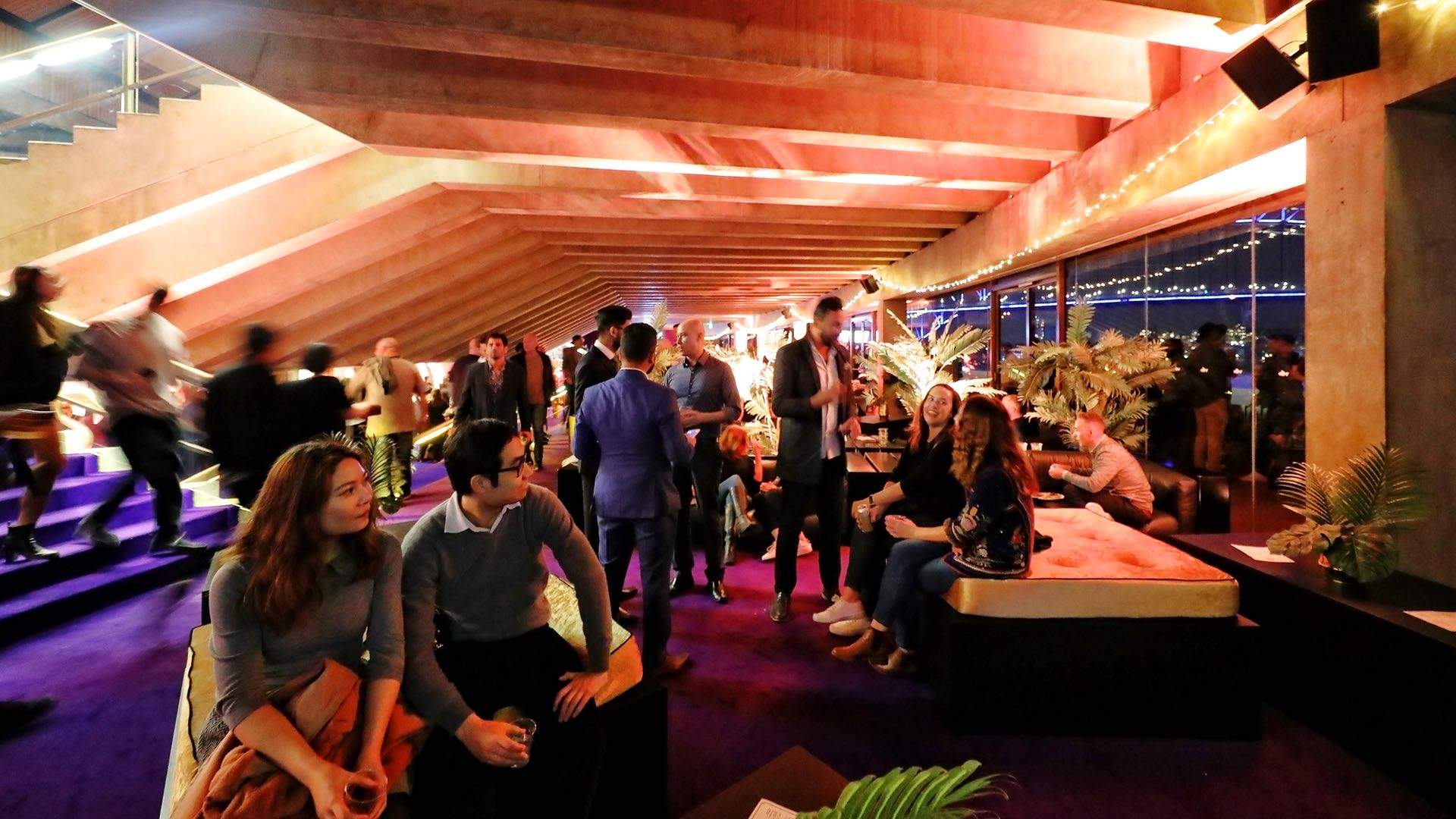 $20 AND TWO-FOR-ONE TICKETS AT SYDNEY OPERA HOUSE
Sydney's best known (and most attractive) theatre venue also offers some seriously enticing discounts. For starters, you can score $20 front-row-seats to the opera by signing up to the Opera Australia ballot. It's free to enter and offers a nice surprise in your inbox when you're selected. And it's never been a better time to sign up — this year, the Opera House is putting on two must-see classics with rave reviews: La Bohème and Carmen.
For Opera House shows other than, well, the opera, all you have to do is sign up for the newsletter here. You'll receive weekly deals from the venue — on Tuesdays at 5pm, to be exact — which always includes a two-for-one ticket deal. For more regular choice of seats, check out partial view or standing room options, which start a just $47 for most shows.

UNDER 30s DISCOUNTS AT BELVOIR STREET THEATRE
At Belvoir Street Theatre, the team is offering discounts to heaps of shows for those 30 and under. The discounted prices are available for previews, weekday matinees, Tuesday through Friday evenings and even Saturday matinees. The price ranges from $46–61, with full details over here. Coming up in 2020 is the return of Steve Rodgers in Every Brilliant Thing and an adaptation of Virginia Woolf's A Room of One's Own.
For those experiencing really tough times, the theatre also offers unwaged performances. Each season, Belvoir releases a program of free-of-charge matinee performances to the Upstairs productions. You can claim tickets to these performances by presenting an eligible pensioner health care veterans' affairs card. The full schedule of unwaged performances can be viewed here.


FREE SHOWS AT DARLINGHURST'S GRIFFIN THEATRE COMPANY
Darlinghurst's Griffin Theatre Company gives Sydneysiders the chance to see some of the most cutting edge emerging talent that Sydney's theatre scene has to offer — and you can often do so on the cheap. For its 50th anniversary in 2020, the theatre company will host a range of free events all year long, including play readings and film festivals. And it puts on the free Griffin Scratch event each year, too, offering a first glimpse of early drafts and experiments by up-and-coming playwrights and performers.
The theatre company also regularly offers ticket giveaways for partner theatre productions — at the moment, those giveaways include free double passes to New Theatre's production of Angry Fags and $39 tickets National Theatre of Parramatta's production of Lady Tabouli. For more details, head here.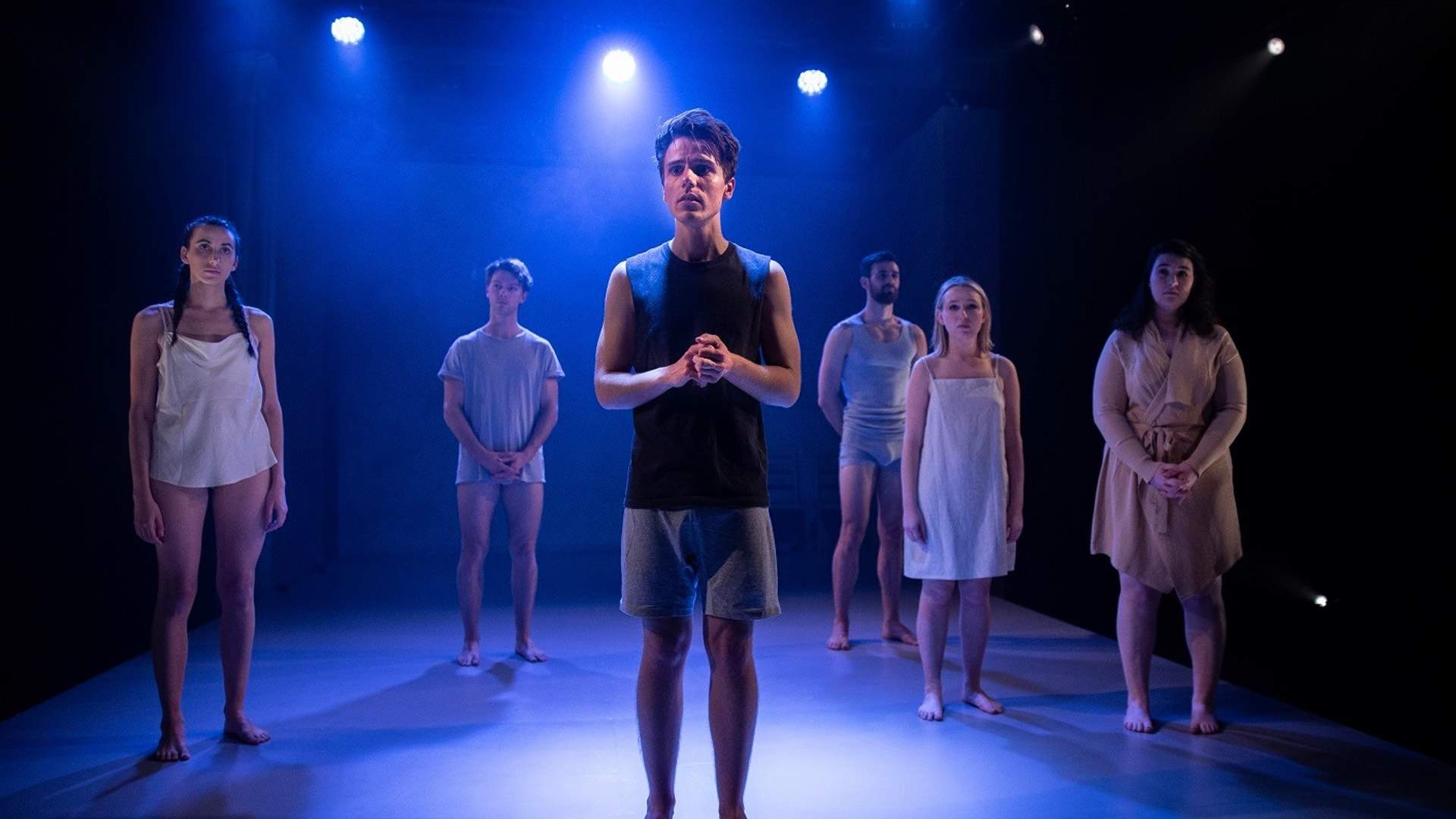 $20 TICKETS AT NEWTOWN'S NEW THEATRE
The New Theatre in Newtown is a favourite for emerging art, and it's also committed to keeping theatre as accessible as possible. All of its tickets range from just 20–30 bucks, with previews set from $15 and all Thursday showings — dubbed Thrifty Thursdays — set at just $20. And a yearly membership costs just $30, too — this gets you $22 tickets to all shows, plus heaps of other benefits.
In early 2020, you can catch an Australian premiere production of Angry Fags, modern comedy Neighbourhood Watch and an adaptation of George Orwell's Animal Farm. For the full 2020 upcoming season and to nab tickets, head here.


FREE MEMBERSHIP TO CAPITOL AND SYDNEY LYRIC THEATRES
Partner venues Capitol Theatre in Haymarket and the Sydney Lyric Theatre in Pyrmont both offer a membership program, and it's absolutely free to sign up. It's one of the best ways to see this year's blockbuster Broadway hits on the cheap. With it, you'll get members only pre-sale, access to the best seats in the house and special offers aplenty. Playing at Capitol at the moment is Andrew Lloyd Webber's Broadway favourite School of Rock: The Musical. Then coming up in March is a live orchestra performance of New York-based Chinese dance troupe Shen Yun. At Sydney Lyric Theatre, you can catch Shrek: The Musical and the highly anticipated arrival of Hamilton in March 2021, too.
You can sign up for membership over here.

TICKET GIVEAWAYS FROM DARLINGHURST THEATRE COMPANY
Like at the Belvoir, Darlinghurst Theatre Company also regularly offers special tickets and giveaways to partner venue productions across the city — including at Belvoir, Sydney Theatre Company, Griffin and New Theatre. Keep an eye on the website for the upcoming offers in 2020. Plus, the theatre company's Under 30s tickets start at $38 for one-off performances. Or, for those with a little more cash to splash, Under 30s subscription packs start at $92 and include performances from Tuesdays through Thursdays.
Upcoming performances include the stage adaptation of the award-winning French film Amélie, the one-woman Australian show The Weekend and an adaptation of the award-winning vampire thriller Let The Right One In. For the full upcoming program and ticketing details, head here.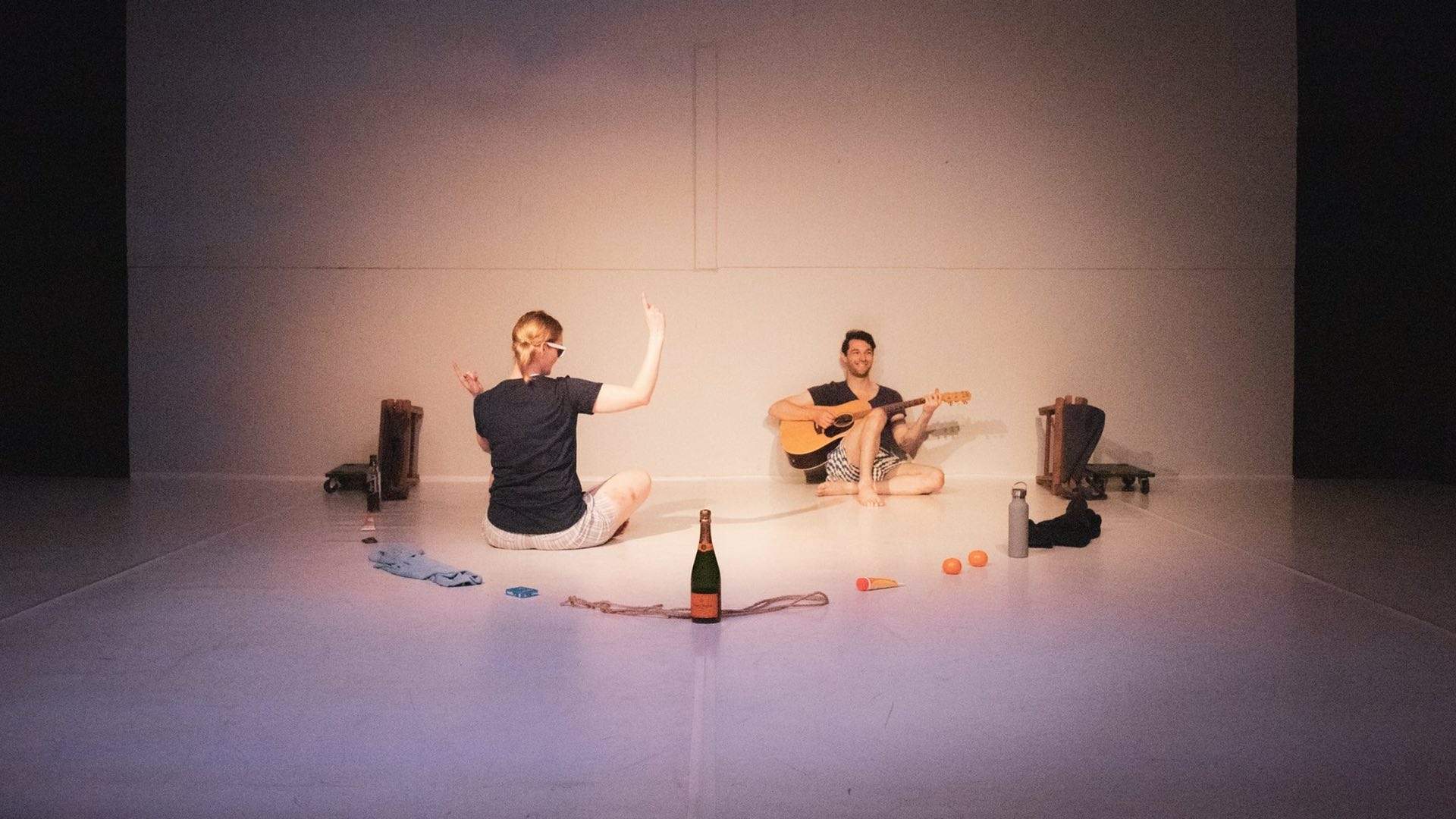 $30 TICKETS AT OLD THE 505 THEATRE
The Old 505 Theatre in Newtown may be a small operation, but it turns out some of the most impressive emerging theatre productions in the city. Tucked away on Eliza Street (just off King), the theatre offers a chance to see local indie productions without breaking the bank. Here, tickets are always just $30 a pop, and under 30s or concession tickets are discounted further to $25. This year, you can watch a new queer play The Genuine Moment, explore an alternative universe with Nothing to Fear or attend a quinceañera with The Princess Party — and that's just to name a few.

$38 UNDER 30s TICKETS AT ENSEMBLE THEATRE IN KIRRIBILLI
Founded in 1958 and set on Sydney Harbour, Kirribilli's Ensemble Theatre is the longest continuously run professional theatre in Australia. And it's committed to providing top-notch productions to young audiences for affordable prices. With its under 30s program, tickets start at just $38 for previews and weekday matinees, or $43 for evenings and weekend matinees.
The theatre company offers heaps of must-see performances — and the newly premiered Black Cockatoo is one of those. It's presented in partnership with Sydney Festival and tells the true story of legendary First Nations cricketer Johnny Mullagh. Also coming up in 2020 is the world premiere of David Williamson's The Big Time and the highly lauded new musical The Last Five Years — an Off-Broadway hit written and composed by Tony Award-winner Jason Robert Brown.

Top image: Belvoir by Brett Boardman. 
Published on January 13, 2020 by Marissa Ciampi